In late June the US announced that they were implementing new security requirements for airports with nonstop flights to the US. Not surprisingly, they weren't fully transparent about what this would entail, as I imagine it varies by airport, and includes things that we notice as passengers, as well as things that we don't notice.
The silver lining of this change was that the electronics ban that was implemented in March for select airlines would be discontinued if the airports could meet the new safety requirements. At this point the electronics ban is over for eight of the nine airlines that were impacted by it — the only remaining airline is Saudia, and they hope to have the ban lifted within a week.
So, how has the experience changed if you're departing from airports like Abu Dhabi, Doha, Dubai, etc.?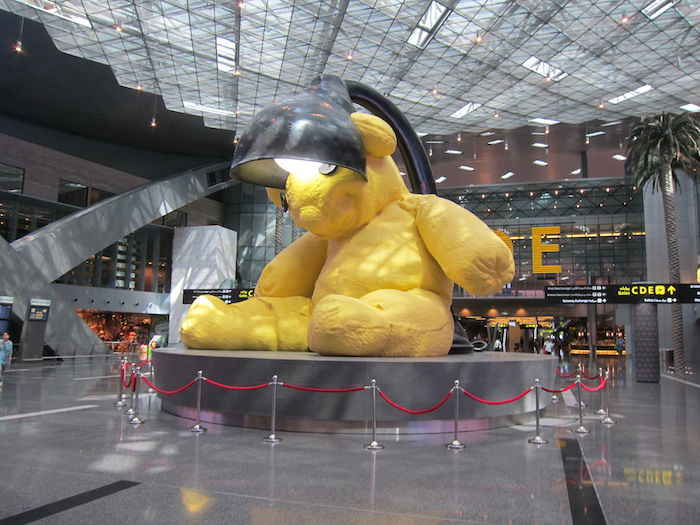 Hans Mast shares the experience he had flying Qatar Airways on a US-bound flight out of Doha Airport after the ban was lifted. Since there's a separate security check at the gate for US flights, he explained that passengers were asked prior to going through the gate security check if they had any electronic devices larger than a cell phone.
Those that did were directed to a separate line, where all of those electronics had to be removed. Then they used an explosives trace detector on those electronics, and then sealed them into a duty free bag, along with a seal sticker.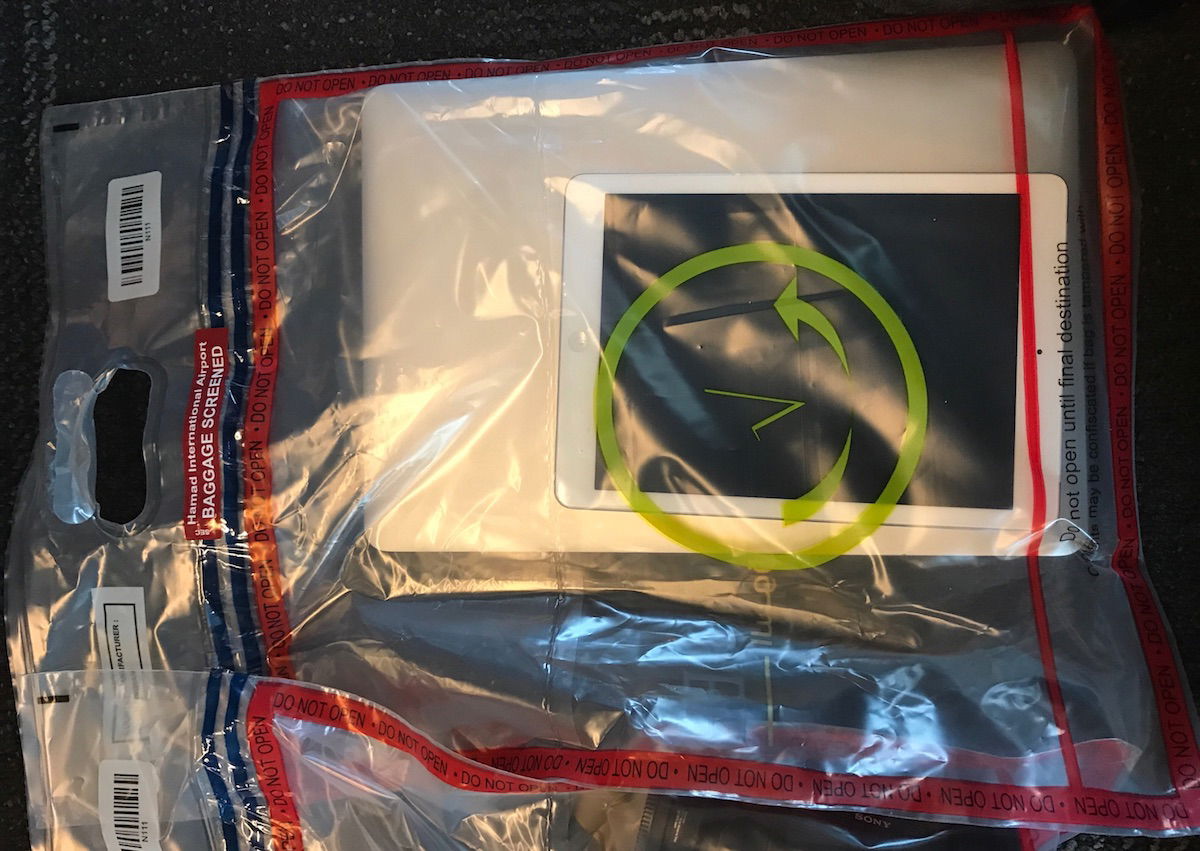 Then you go through the regular security procedures. Once you're through that, you can remove your electronic devices from the duty free bags and repack however you'd like — there's no need to leave them in those bags during the flight.
While this no doubt makes the security experience more time consuming than it was prior to March, this is an idea I can get behind, because I can see how it actually enhances security. Why this system wasn't implemented in place of the electronics ban in the first place (which greatly increased the risk of fires in the cargo hold) is beyond me.
I'm curious if this is just being done on flights that were previously impacted by the electronics ban, or if it will spread to other airports as well.
If you've taken an international US-bound flight in the past week or so, did you notice any new security measures?