The US electronics ban is in its final stretch now. Over the past couple of weeks we've seen seven airlines have the electronics ban lifted for flights from their respective hubs to the US:
Now it has been announced that an eighth airline is no longer subjected to the US electronics ban.
The electronic ban has been lifted on EGYPTAIR flights to New York. effective today Wednesday, July 12th. #ElectronicBan pic.twitter.com/w9GDhGjKGN

— EGYPTAIR (@EGYPTAIR) July 12, 2017
As of July 12, 2017 (today), large electronic devices are once again allowed in the cabin of EgyptAir's flight between Cairo and New York.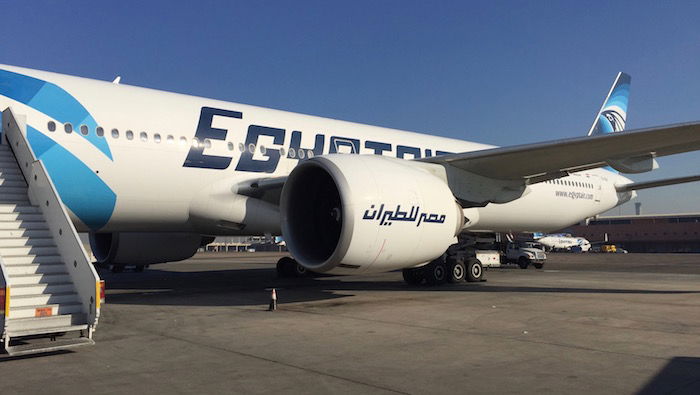 EgyptAir 777 at Cairo Airport
However, EgyptAir is still impacted by the UK electronics ban, and there has been no announcement of that being lifted (however, from the beginning they've been using different standards, as they never had Emirates, Etihad, or Qatar on the list, for example).
That means only a single airline is still subjected to the US electronics ban, and that's Saudia. Even the days of that are numbered, as The National reported that Saudia expects for their ban to be lifted by July 19.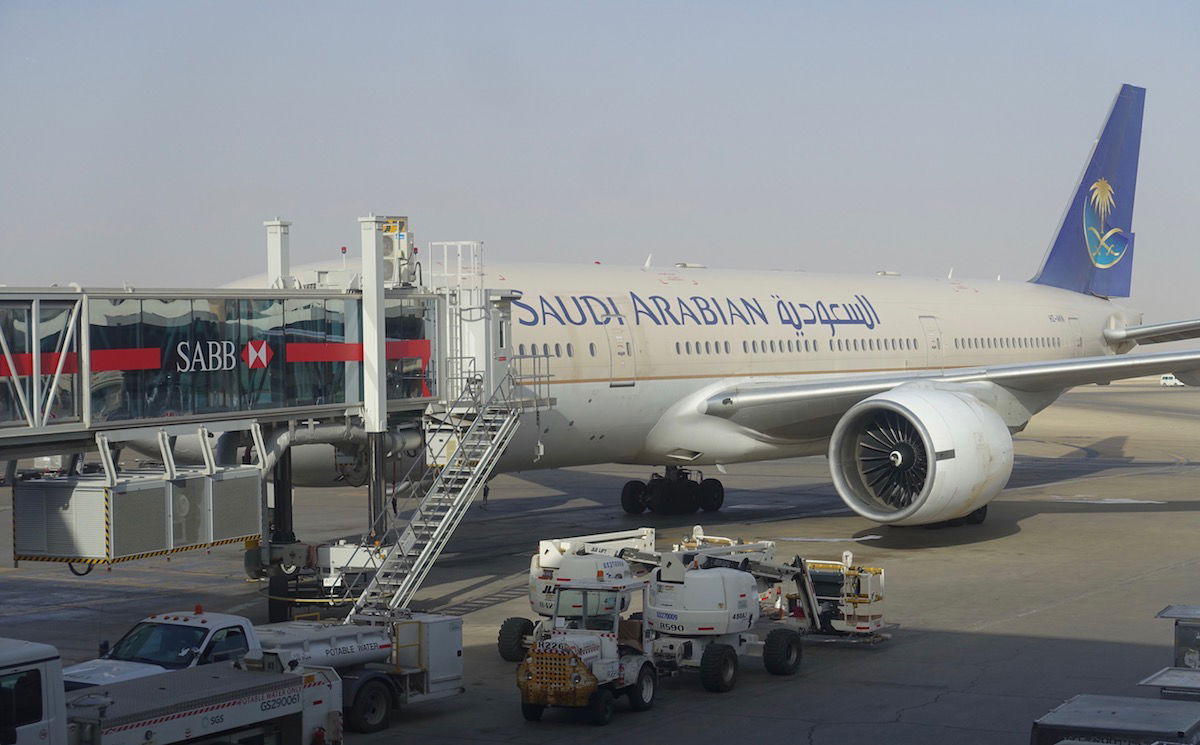 Saudia 777 at Riyadh Airport
All these bans being lifted is thanks to the US implementing new safety requirements for US-bound flights, and as part of that, airports are able to have the electronics ban lifted if they comply. I suspect the approval process is more about about adhering to certain screening processes (like checking all electronics at the gate), rather than the US doing an intensive evaluation of an airport's security process.
Now we just have to wait for the Saudia ban to be lifted, at which point this ridiculous "policy" will be but a distant memory. I'm especially excited about the Saudia ban being lifted, given that I have a flight from Riyadh to New York booked in Saudia first class later this year.