I'm pretty lousy at planning my own travel. Perhaps more accurately, I'm too much of a perfectionist when it comes to redeeming miles, because I always say to myself "well, I'm sure something better will open up." Before you know it, it's a few days from when I need to be somewhere, and I have nothing booked.
I spent much of the day yesterday putting together an itinerary for my upcoming review trip, which I'm excited to share the details of.
My starting point: Oman Air's new first class
The whole motivation for this trip is trying Oman Air's new first class. I needed to position for a one-way ticket I booked in Oman Air first class from Cairo to London. Oman Air has excellent paid first class fares for travel originating in Cairo, and I wanted to review their new first class shortly after it goes into service, on July 1, 2018.

Oman Air's new first class suite
So I booked a ~$1,200 one-way first class ticket from Cairo to Muscat to London.
While I booked that a while back, I didn't put much thought into my itinerary beyond that, including how I'd get to Cairo, and also how I'd return from London to the US.
In this case maybe procrastination worked in my favor?
Next up: getting from New York to Cairo
EgyptAir had nonstop award availability in business class, but I reviewed EgyptAir's 777 business class between Toronto and Cairo last year, so what would have been the fun in that?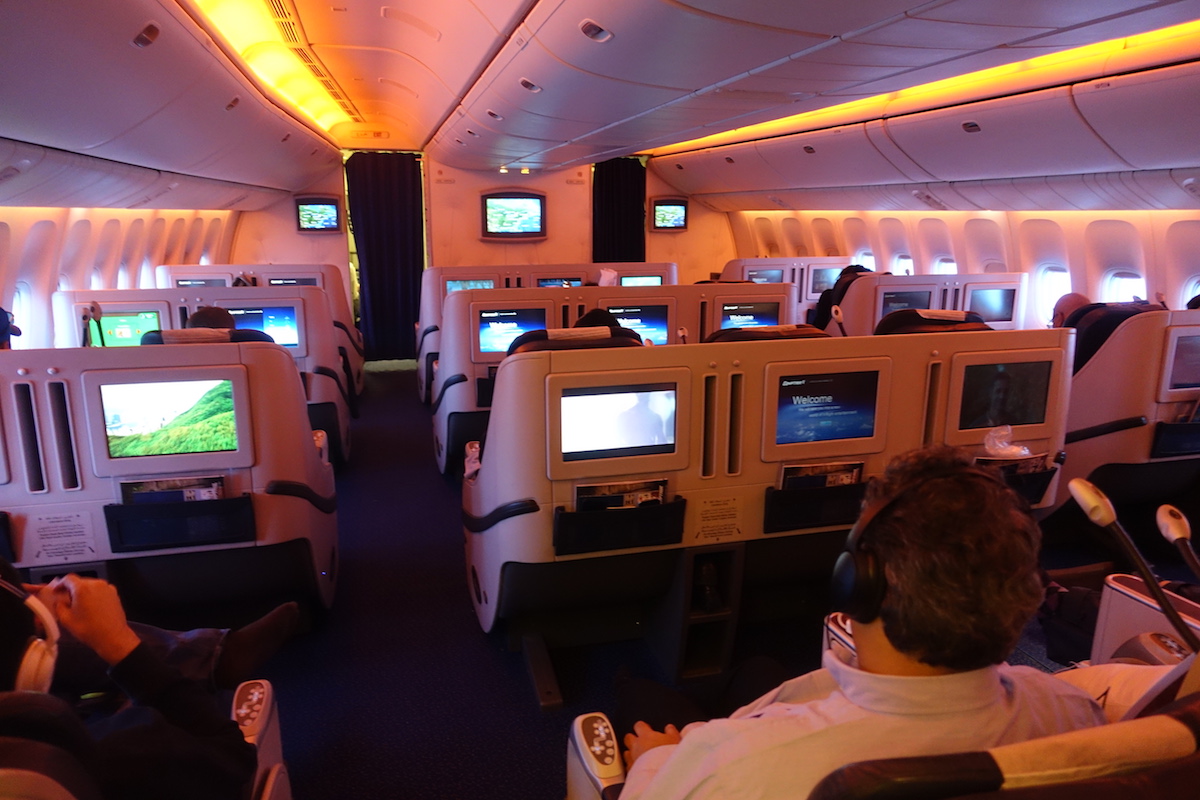 EgyptAir's 777 business class
Since I was leaving New York, I decided I had to come up with a Star Alliance itinerary out of Newark, so I could review United's new Polaris Lounge. I've reviewed United's new Polaris business class seat as well as their old business class seat, so ideally I wanted to try a different partner.
Austrian had award availability from Newark to Vienna on their 767. It has been years since I've flown Austrian longhaul, and on top of that I've never reviewed their 767 business class, so I think this will make a useful review.
From there I'll be flying EgyptAir's 737 business class from Vienna to Cairo. I've only flown their 777, so I look forward to experiencing their short-haul 737 business class.
Finally: getting from London to the US
Why fly West when you can fly East? That's my philosophy. Well, at least when flying East would be quicker than flying West.
As you guys know, I've had a bit of an (unhealthy?) obsession with Air Belgium, the startup airline that flies between Charleroi and Hong Kong. While getting from Heathrow to Charleroi isn't exactly easy, this seemed like as good of an opportunity as ever to try Air Belgium.
After all, who knows how much longer they'll be around in their current form.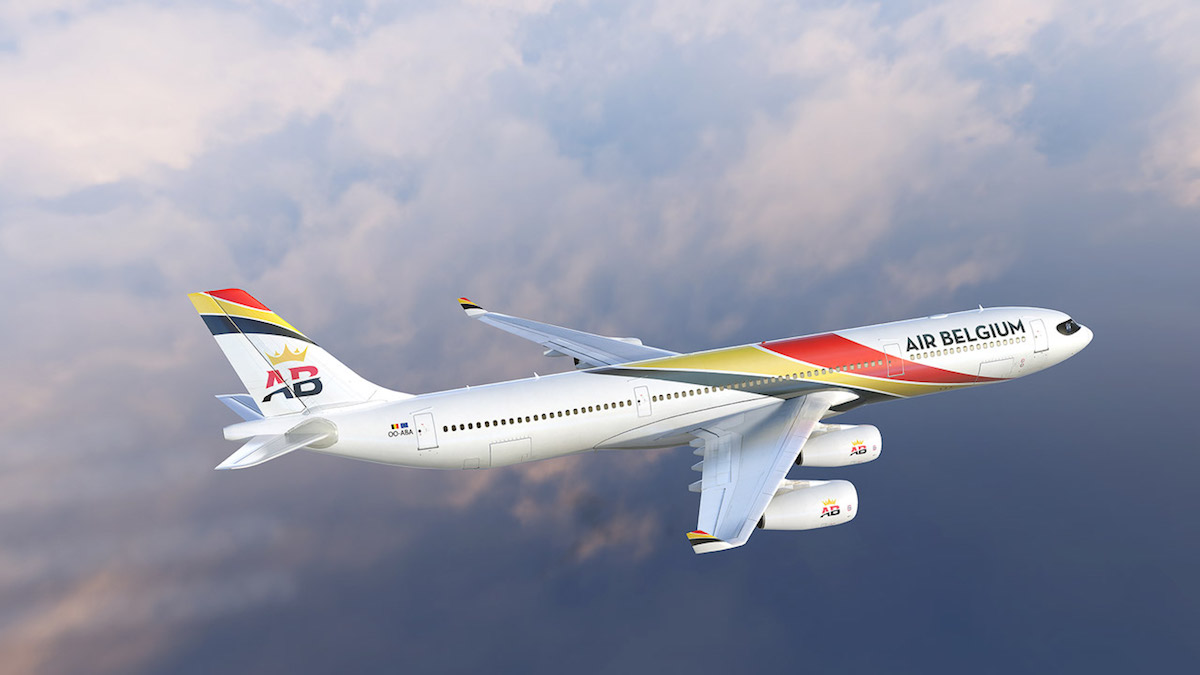 Air Begium's A340 
The last piece of the puzzle
So, how do I get from Hong Kong back to the US? There are a few directions I could go:
I see award availability on ANA in business class from Hong Kong to Tokyo to several US gateways, and I haven't reviewed ANA's longhaul business class in a very long time
I could fly from Hong Kong to Tokyo on ANA, then Tokyo to San Francisco on United, and then connect somewhere so I could also review the Polaris Lounge San Francisco
Instead of flying from Hong Kong to Tokyo direct (in case anyone was concerned my overall routing was too direct), I could fly from Hong Kong to Singapore in Singapore's A350 business class, from Singapore to Tokyo Narita in Singapore's new 787-10 business class, and from Tokyo to the US on either ANA or United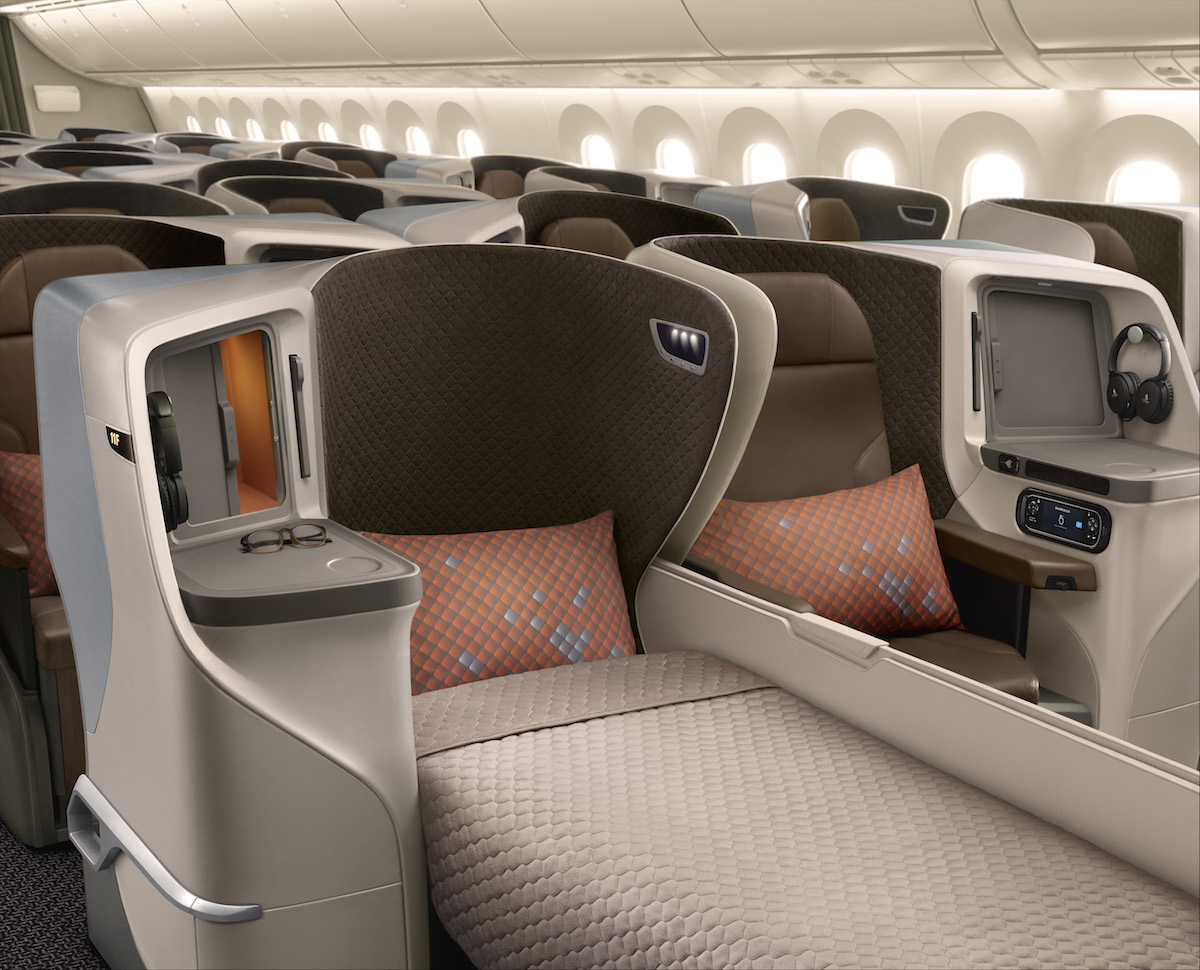 Singapore's new 787-10 business class
Bottom line
I'm really excited about all the new products I'll be reviewing, in particular Oman Air's new first class and Air Belgium business class. If anyone has any predictions about any of the flights or experiences, I'd love to hear them. Also, let me know which of the return options you guys would most like to read about out of Hong Kong.