So far the only plane in United's fleet to feature the new Polaris seats is the 777-300ER. These are all newly delivered planes; United already has 14 of them in their fleet, with a further four on order.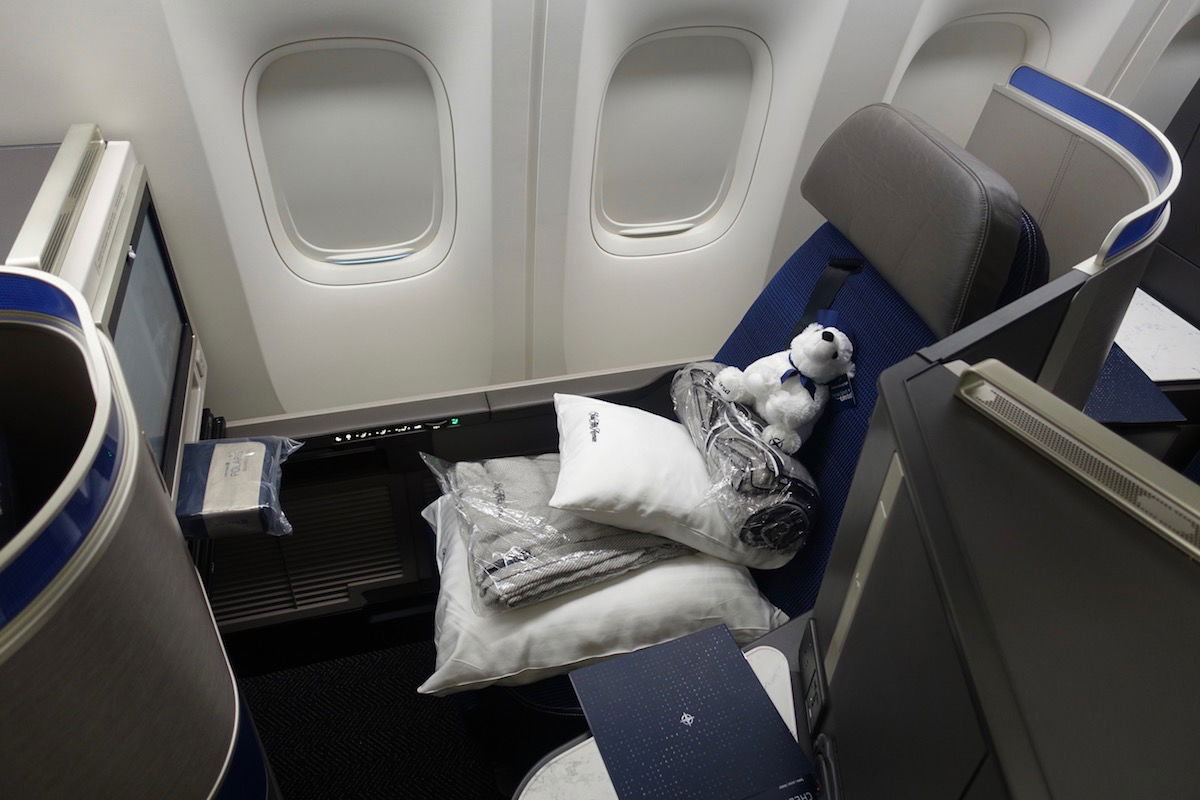 United was supposed to have further planes reconfigured already, though they've been having issues with Zodiac, their seat manufacturer.
What I wasn't aware of, however, is that United has already begun reconfiguring a Boeing 767-300 aircraft. While United's Polaris tracker indicates that the first 767-300 with the new seats will be in service in "fall 2017," one plane is already being reconfigured, and is expected to be back in service at some point in August.
There's absolutely a possibility that there will be further delays, given that reconfiguring the first of a specific aircraft type can be tricky, so there's a chance they run into some roadblocks. However, if all goes well, it looks like the first 767 with Polaris seats will be in service before the fall.
United has now revealed the seatmaps for their new 767-300 that will feature Polaris seats. United's reconfigured 767s will feature:
30 Polaris seats (in a 1-1-1 configuration)
46 Economy Plus seats (in a 2-3-2 configuration)
138 economy seats (in a 2-3-2 configuration)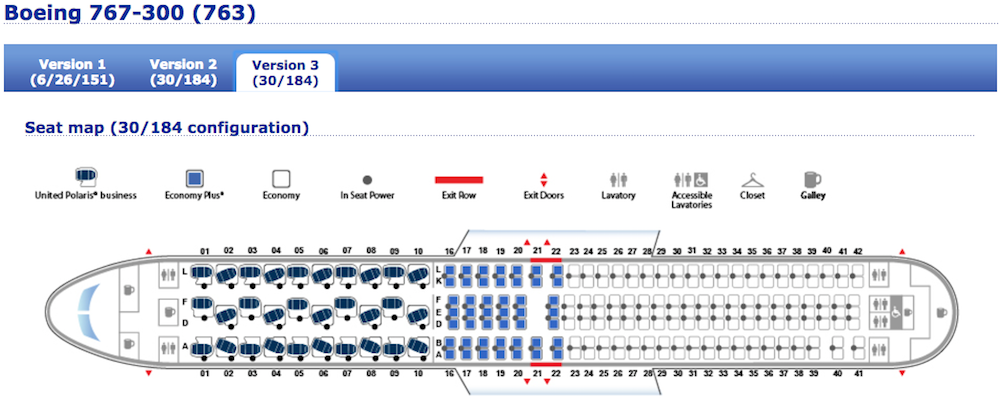 As a point of comparison, United's previous two cabin 767s featured:
30 Polaris seats (in a 2-1-2 configuration)
49 Economy Plus seats (in a 2-3-2 configuration)
135 economy seats (in a 2-3-2 configuration)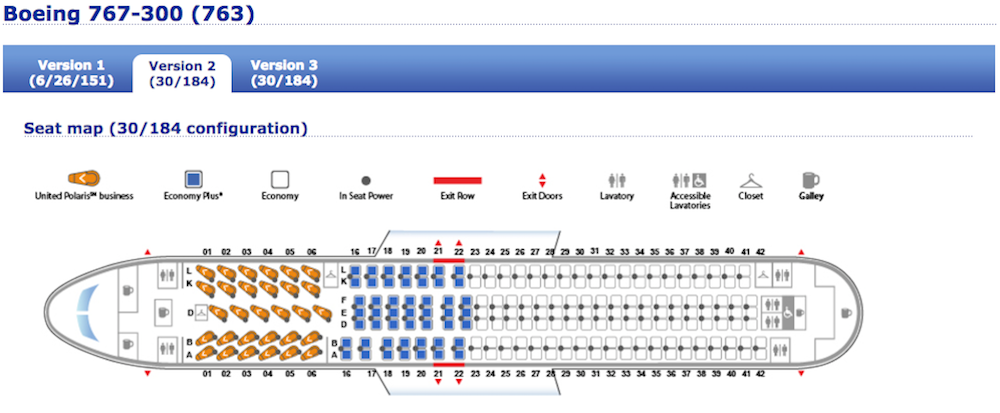 United has managed to reconfigure these planes while keeping the seat count the same. There will be the same number of business class seats, the Economy Plus seat count will be reduced by three, and the regular economy seat count will be increased by three.
This really shows you how dense the United Polaris seats are. While they're a big improvement over United's old product, as there's direct aisle access from every seat, they're also not the most spacious. Personally I love that each seat will feature direct aisle access and be "standalone," but I imagine some couples traveling together won't like the fact that there's no way to really sit next to someone.
United hasn't yet announced which route will first get the reconfigured 767s. There's a chance they won't dedicate the plane to a single route at first, given that the seat count is identical to the previous configuration, which would give them extra flexibility.
(Tip of the hat to @jmmccarthy2002 & @AirlineFlyer)