In June United announced that they'd be eliminating their "BusinessFirst" in favor of "Polaris," the name for their new business class product.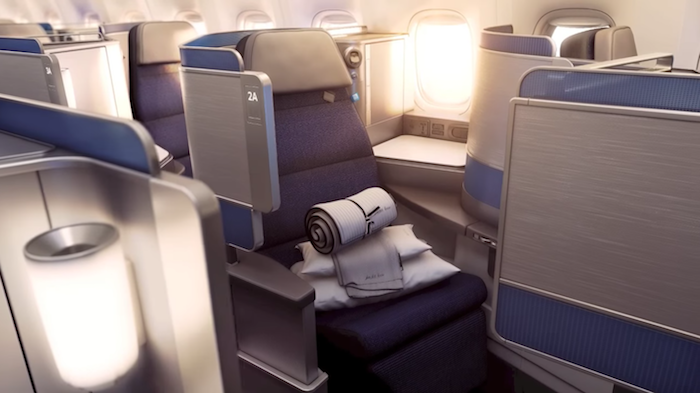 I've had rather mixed feelings about the marketing of the product. On one hand, they're trying to market "Polaris" as a household name and trying to make people refer to the product as "Polaris" rather than "business class," which is risky.
At the same time I've been surprised by how many non-avgeek friends have mentioned Polaris to me in amazement, as if United is somehow introducing service to the moon. An acquaintance who works at another US airline recently mentioned Polaris to me, and about how he viewed it as the biggest threat to "his" airlines' premium cabin product. So I guess it's working.
United's Polaris advertising sure is whimsical:
https://www.youtube.com/watch?v=AXzMQ34dIMY
The other problem is that the rollout of Polaris will be really slow and fragmented. That's to say it's going to be at least five years (or so) before the entire fleet features the Polaris product.
With that in mind, I've been getting a lot of questions about the rollout of United Polaris, so figured I'd provide as simple of an explanation as possible in this post.
When is United Polaris being introduced?
If you're flying what's formerly known as BusinessFirst on December 1, 2016, or later, your flight will now feature United Polaris. United recently had a schedule change that made this update, so you'll see that your class of service shows as "United Polaris business."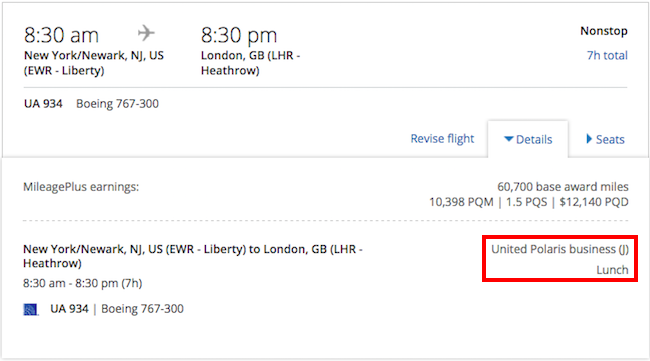 However, this doesn't mean that your flight will feature United's new Polaris seat, or even the new Polaris lounge.
Instead, flights starting December 1, 2016, will feature the United Polaris onboard soft product. That means you can expect improved food, drinks, Saks Fifth Avenue bedding, pajamas on flights over 12 hours, etc., as of that date, even if the type of plane you're flying on isn't changing.
When can you expect United Polar seats & lounges?
This is going to be a very drawn out process:
Timing of United Polaris Lounges
The first United Polaris Lounge will open in December 2016 at Chicago O'Hare, near gate C16 (the exact date hasn't yet been announced). In the next few years we'll see an additional eight Polaris Lounges open at Houston Intercontinental, Los Angeles International, Newark, San Francisco, Washington Dulles, Hong Kong, London Heathrow and Tokyo Narita.
Opening dates for those lounges haven't yet been announced, and in most cases they'll simply be reallocating space from existing lounges.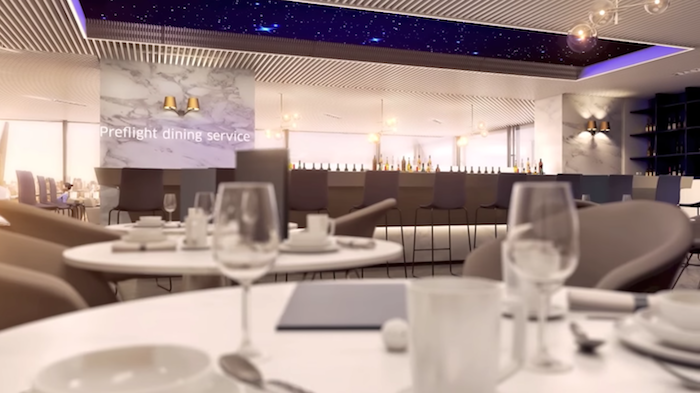 Timing of United Polaris Seats
The new United Polaris seats will debut on United's first 777-300ER, which they're taking delivery of in December 2016. The plane will be based out of Newark, and will initially operate domestic routes, and then sometime in the second quarter of 2017 will begin flying internationally.
United will also install the Polaris seats on their new 787-10s and A350-1000s, as well as retrofit them on their existing 767-300 and 777-200 aircraft. The problem is, it'll likely be several years before the new seats are available consistently on any existing planes.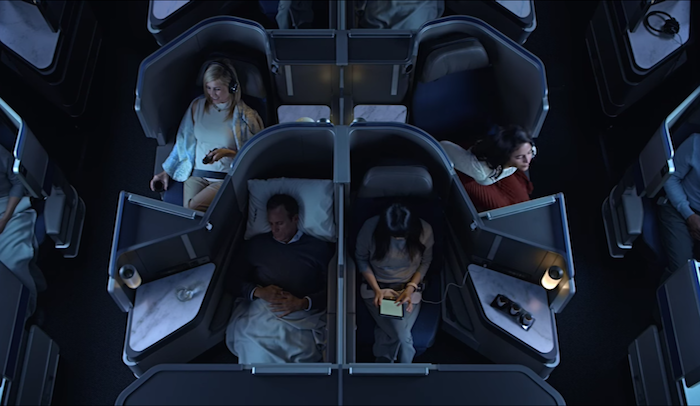 Bottom line
While United is doing a great job marketing this, I think a lot of customers are going to be disappointed when they realize how long it will take to roll out the Polaris experience:
As of December, you can expect the Polaris onboard experience to be available on all longhaul flights
You can expect the United Polaris Lounge in Chicago to open before the end of the year, while the other lounges will be introduced in the coming years
United's 777-300ER will be the first plane to feature the new seat, though we don't yet know on what route the plane will operate; other than that, it's anyone's guess how soon we'll see Polaris on the next plane, and what route it will operate
So there's a lot still up in the air, though hopefully this at least clarifies what you should (and shouldn't) expect. In other words, expect the onboard soft product starting next week, but don't expect anything else just yet.