Oh, Scott Kirby… the optics of this are really, really bad.
United CEO flies private jet amid airline meltdown
United Airlines has had a really bad week, as the airline has canceled thousands of flights during one of the busiest travel periods of the year. The issue started because there was bad weather in the Northeast, and the FAA also doesn't have enough air traffic controllers.
While the initial issues were outside of United's control, unfortunately the airline just wasn't ready to deal with a problem like this, in spite of there being plenty of warning of how vulnerable the Northeast was in terms of air traffic disruptions. So the airline went into full-on meltdown mode, leaving passengers and crew members stranded.
On a personal level, United CEO Scott Kirby was also impacted by these disruptions… sort of. He was trying to fly from Newark (EWR) to Denver (DEN) on Wednesday, but couldn't get out, given what a mess United's operation was. So he instead decided to charter a private jet, and flew from Teterboro (TEB) to Denver Centennial (APA).
Kirby reportedly paid for the jet himself, rather than having United pay for it. Kirby flew a Raytheon Hawker 800, and you can track the flight he took here.
As you'd expect, Kirby received a lot of backlash for this, and on Friday issued an apology:
"Taking a private jet was the wrong decision because it was insensitive to our customers who were waiting to get home. I sincerely apologize to our customers and our team members who have been working around-the-clock for several days — often through severe weather — to take care of our customers."

"Watching our team firsthand with our customers at four different airports and during countless meetings this week, it's clear to me they represent the best of United, and I regret that I have distracted from their professionalism. I promise to better demonstrate my respect for the dedication of our team members and the loyalty of our customers."
It's not stated one way or another whether he was traveling for work or leisure. Kirby has a house in Boulder, Colorado, so it sure seems like he might have just been trying to escape the mess for a long July 4th weekend, or something. If he was traveling to assist teams on the ground in Denver, I'm sure the statement would have made that very clear.
Furthermore, if the airline was experiencing the worst meltdown in Newark, you'd think that if he were a leader, he would have been there on the ground to support employees and apologize to customers, especially if he was stuck there anyway. Imagine what good publicity that would have been!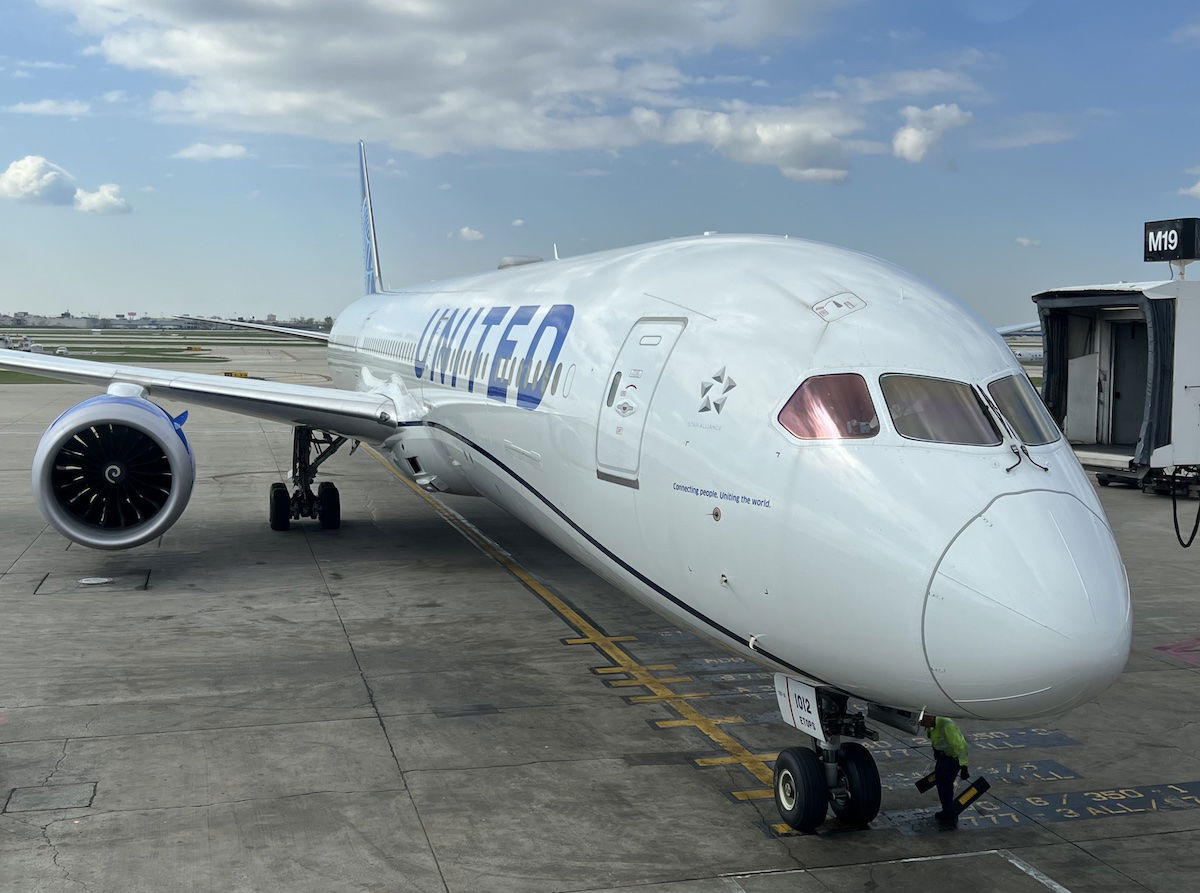 What was Scott Kirby thinking?!
Honestly, the optics of this are so beyond bad, and undo so much of the goodwill that Kirby has been trying to build up in recent years. This is a massive slap in the face to both customers and employees.
Let me start by acknowledging that Scott Kirby is the CEO of a major publicly traded company, and he makes eight figures a year (or close to it). Under normal circumstances, someone with that kind of profile flying private shouldn't come as a surprise.
But that doesn't describe this situation. I mean, where do we even begin?
Kirby is the CEO of an airline that was in meltdown mode, and he wanted to get out of the carrier's worst impacted hub while so many passengers and crew members were stranded
Kirby tried to shift blame for the meltdown from the airline to the FAA, as the FAA in the Northeast couldn't handle the volume of traffic; yet once airborne, a private jet and a commercial jet use the same amount of resources, so he may have caused another United flight to be delayed
Kirby is CEO of an airline that claims to care about the environment, and Kirby has described himself as a climate change "geek," all while flying a private jet
What Kirby demonstrated here is exactly the opposite of leadership, and this will haunt him for a long time. Worst of all, it comes at a time of contentious labor relations at the airline, and understandably this is a huge slap in the face to employees.
Here's what I really can't wrap my head around, though — ethics and leadership aside, what was Kirby thinking in terms of optics?
Did Kirby think he could do this secretly? Does he not realize that people in the industry talk, and that this would get out, especially when it's in the news how United is melting down?
If he didn't somehow think he could do this secretly, did he not think that this would get public backlash? If not, how out of touch is he?
Did Kirby not learn anything from when Ted Cruz escaped for the Ritz-Carlton Cancun, and how that was perceived?
It's all just so strange, because it's clear that a lot of effort at the airline is going into Kirby's image, from his social media presence, to the way that his memos to employees are written. United's Chief Communications Officer was a former White House Press Secretary, and I think he's probably behind Kirby's excellent communication. But then something like this happens, and you wonder if anyone was using their brain…
Bottom line
United Airlines CEO Scott Kirby has this week ruined much of the goodwill he has tried to build up in recent years. United has experienced an operational meltdown, which even meant that the CEO couldn't get out of Newark. Rather than being a team player, helping however possible, and suffering in the same way passengers did, he chartered a private jet, probably to visit his vacation home for a holiday weekend. Yes, a holiday weekend that many people who put their trust in United won't be enjoying, due to being stranded at an airport
Not only is this a failure in management, but the optics are just so bad that you have to wonder what was going on in Kirby's head.
What do you make of Kirby's private jet escape?