Last December United opened their first Polaris Lounge at Chicago O'Hare Airport, which was very well received. I had the chance to check out the lounge a couple of months ago, and was impressed.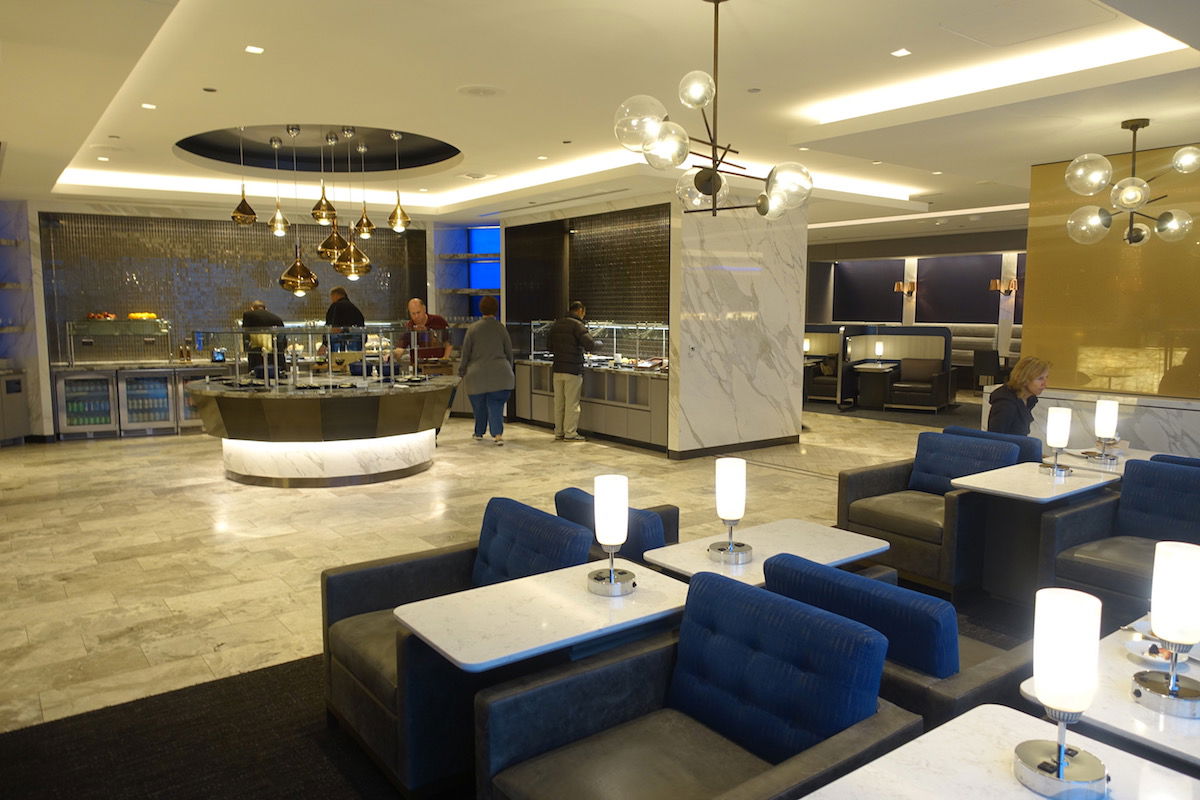 United Polaris Lounge Chicago
While United's Polaris Lounge in Chicago is nice, unfortunately the problem is the pace at which United is opening these lounges. It has been over a year since the first lounge has opened, and they still haven't opened another lounge. As a point of comparison, American opened their first new Flagship Lounge in late May (nearly six months after United opened their first new lounge), and in the meantime they've opened Flagship Lounges in New York, Chicago, Miami, and Los Angeles.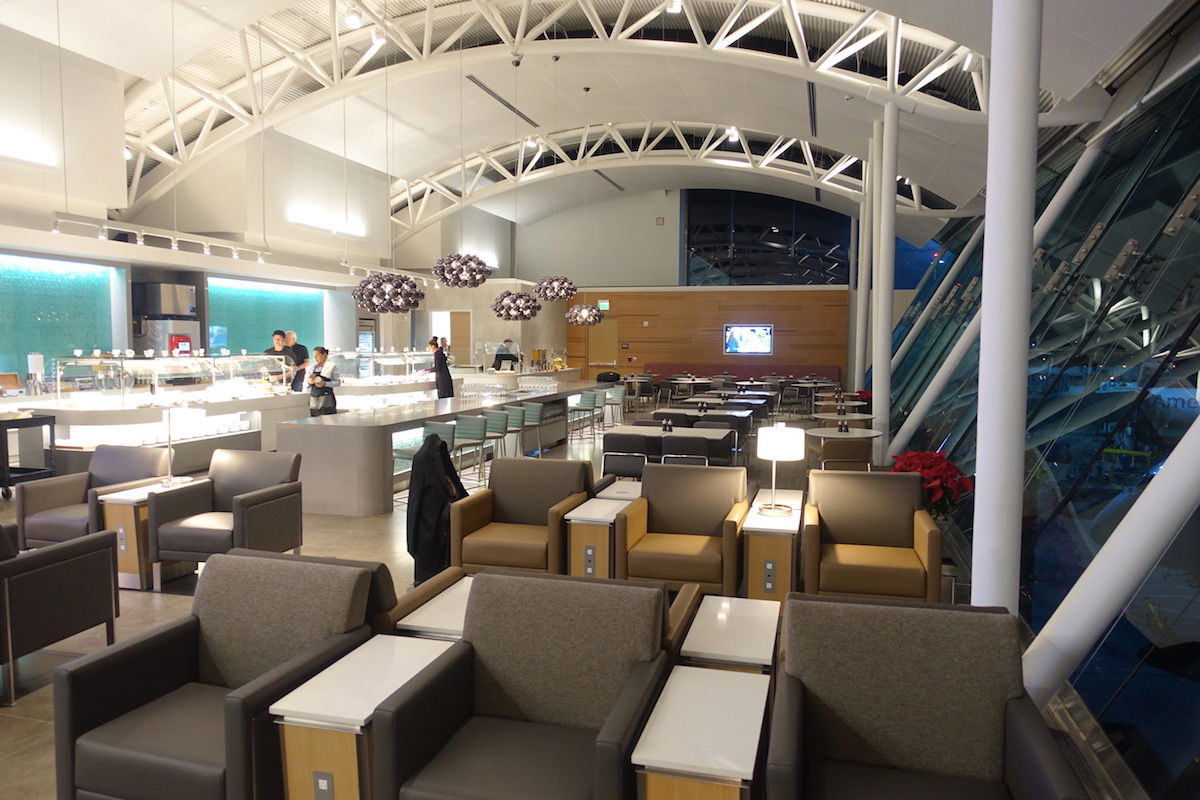 American Flagship Lounge Los Angeles
In October I wrote about how United delayed the opening of their Polaris Lounges. Prior to that their online Polaris tracker said that United will open Polaris Lounges in San Francisco, Newark, and London in "early 2018," and that they'll be opening Polaris Lounges in Houston, Los Angeles, Tokyo Narita, Hong Kong, and Washington Dulles, "later in 2018."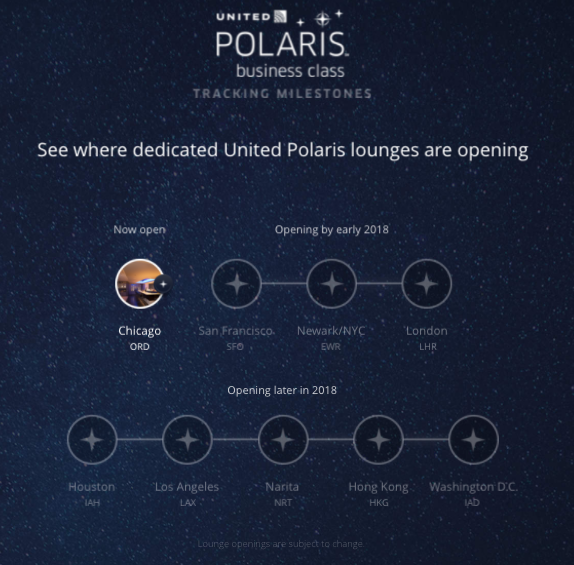 Then they updated their tracker to indicate that Polaris Lounges in San Francisco, Newark, and London, will be "opening starting in 2018," and indicated that the other locations would be "opening later in 2018."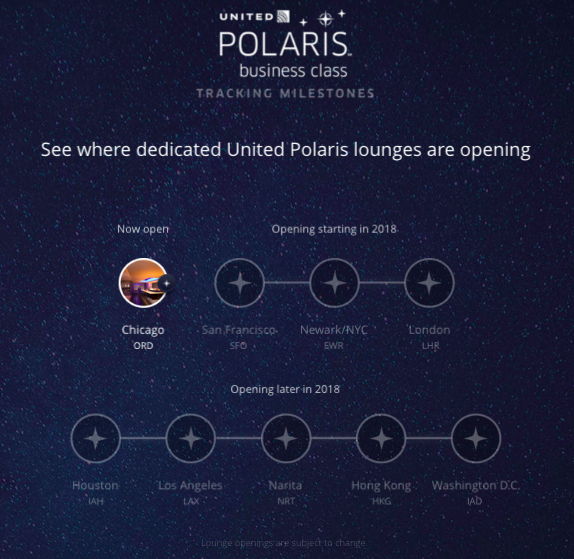 Well, it looks like United has updated their Polaris Tracker yet again. The tracker has eliminated any mentions of the timeframe with which lounges will be opening, and simply lists the lounges in San Francisco, Newark, and Houston as being "under construction," and lists the other six lounges as being "in planning."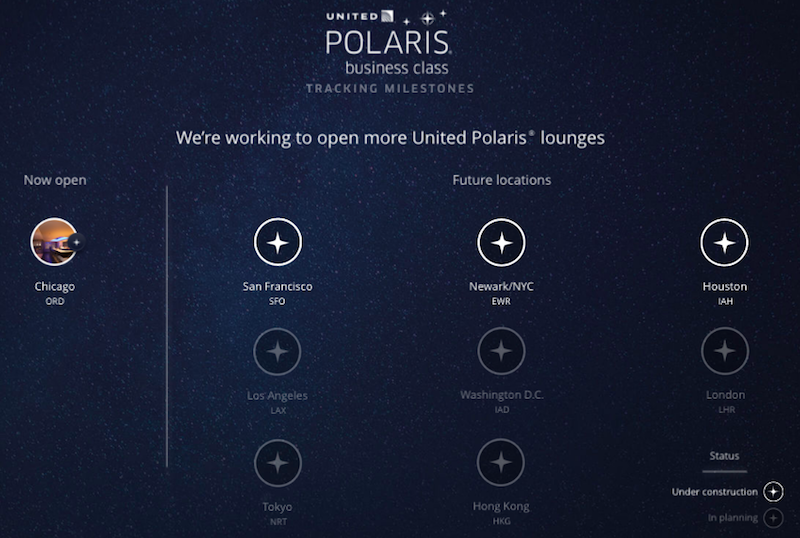 I reached out to United to ask if this meant that the Polaris Lounge openings were being delayed even further, and they issued the following statement:
Construction is underway at additional United Polaris lounge locations in San Francisco, New York/Newark, and Houston, which will open in 2018.
While United didn't confirm this, it seems pretty clear that the London Heathrow lounge won't be opening in 2018, and I'd be surprised if the San Francisco or Newark lounges open in the first half of 2018, or even in 2018 at all, given that things keep getting pushed back.
That's really unfortunate, since in the interim passengers are getting a worse experience than they even had before. For example, at SFO United has closed the main lounge in the international terminal, and is using the former Global First Lounge as a Star Alliance premium cabin lounge. United really has done a lousy job managing expectations with their rollout of Polaris, in my opinion.
At this point I think the bigger question is whether United will open one more Polaris Lounge before American opens all of their remaining Flagship Lounges. I feel like it's about 50/50 at this point.
(Tip of the hat to Mark)