United has been gaining momentum with their Polaris Lounge concept lately. United opened their first Polaris Lounge in Chicago in December 2016, and then for nearly 18 months didn't open another lounge, which left a lot of customers disappointed.
However, since this past spring, they've done a phenomenal job with opening new lounges:
In mid-December we learned that the United Polaris Lounge Los Angeles will be opening on January 12, 2019.
Since the airline had a media event today, they've also shared a press release with some pictures of the new lounge, which I'll be sharing below. For the record, I wasn't invited to the media event, despite having the largest independently owned blog in this space, and having had nothing but positive things to say about Polaris lounges.
The United Polaris Lounge Los Angeles will be located in Terminal 7 between gates 73 and 75A, and will be open daily from 6:45AM until 10:15PM.
Here are the facts and highlights of the new Polaris Lounge, as United describes them:
More than 12,000 square feet
140 seats
272 power outlets and 120 USB ports
Private daybeds outfitted with Saks Fifth Avenue bedding
Shower suites, featuring rainfall showers and Soho House & Co's Cowshed Spa products
Personal valet services, including steaming garments
A private dining with eight tables, including table service
As you'd expect, the Polaris Lounge LAX is one of the smaller ones in the system. The Polaris Lounges in San Francisco and Newark are each over 27,000 square feet, while the Polaris Lounges in Chicago, Houston, and Los Angeles, are around 12,000 square feet.
This should still be more than sufficient, as United doesn't have that many nonstop longhaul flights out of Los Angeles. On the surface this should actually be the least crowded Polaris Lounge in the system.
Each Polaris Lounge has a unique selection of food and drinks. When it comes to a la carte dining in the lounge, United highlights almond-crusted fish and chips, chilaquiles, Korean bulgogi arancini, fresh crafted sandwiches on La Brea Bakery bread, flavorful street tacos, and house-made cinnamon churros.
Then when it comes to signature cocktails, United highlights the "Let's Rumble," made from Cruso Spiced Rum, fresh lemon, prickly pear puree, and house-made simple syrup, and the "On Sunset," a playful take on the tequila sunrise, made from Casa Noble Tequila, Del Maguey Single Village Mezcal, and agave nectar.
United's President of California had the following to say about the new lounge:
"Los Angeles is one of United's most important gateways, particularly to Asia and Australia, and this lounge provides our customers with a best-in-class experience before they board their flights, especially for those customers with late-night departures and early-morning arrivals. We continue to expand our presence in Los Angeles, connecting customers from all over California and the U.S. to our global network. The addition of the United Polaris lounge is yet another way we provide customers with the best possible travel experience at LAX."
Here are the pictures United has provided of the new Polaris Lounge LAX: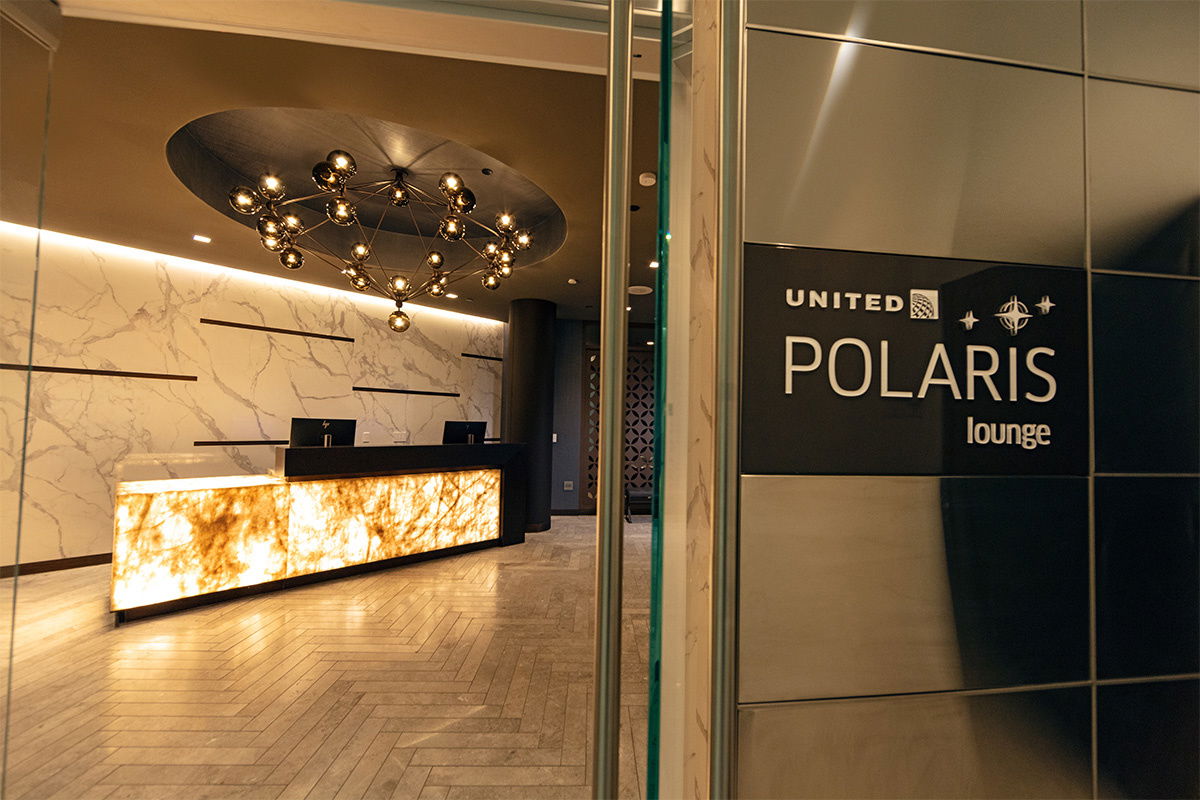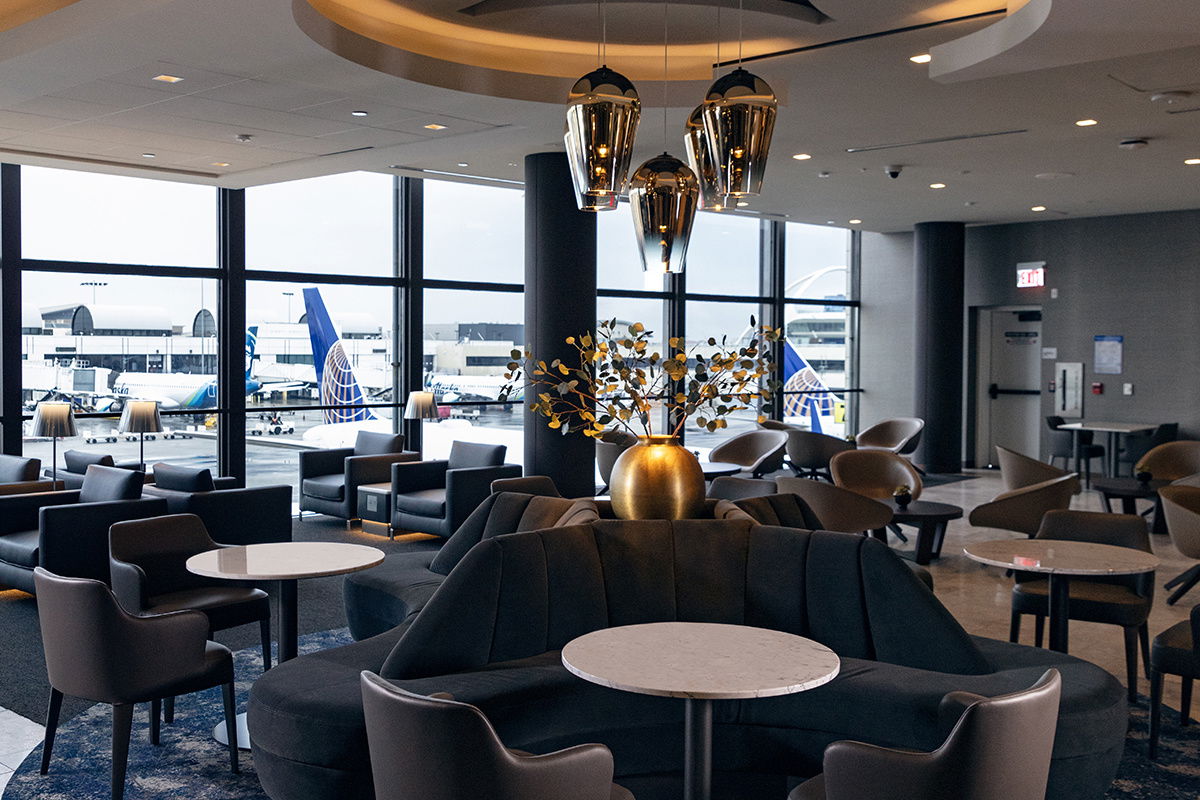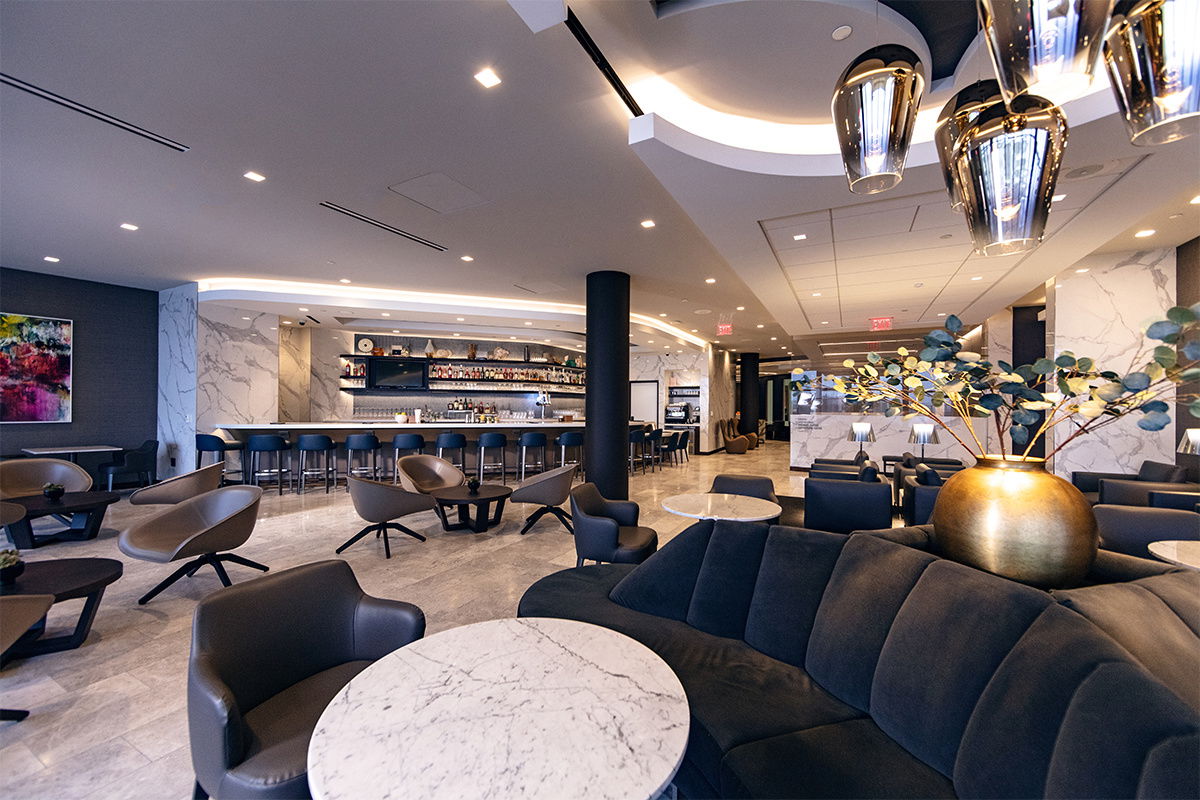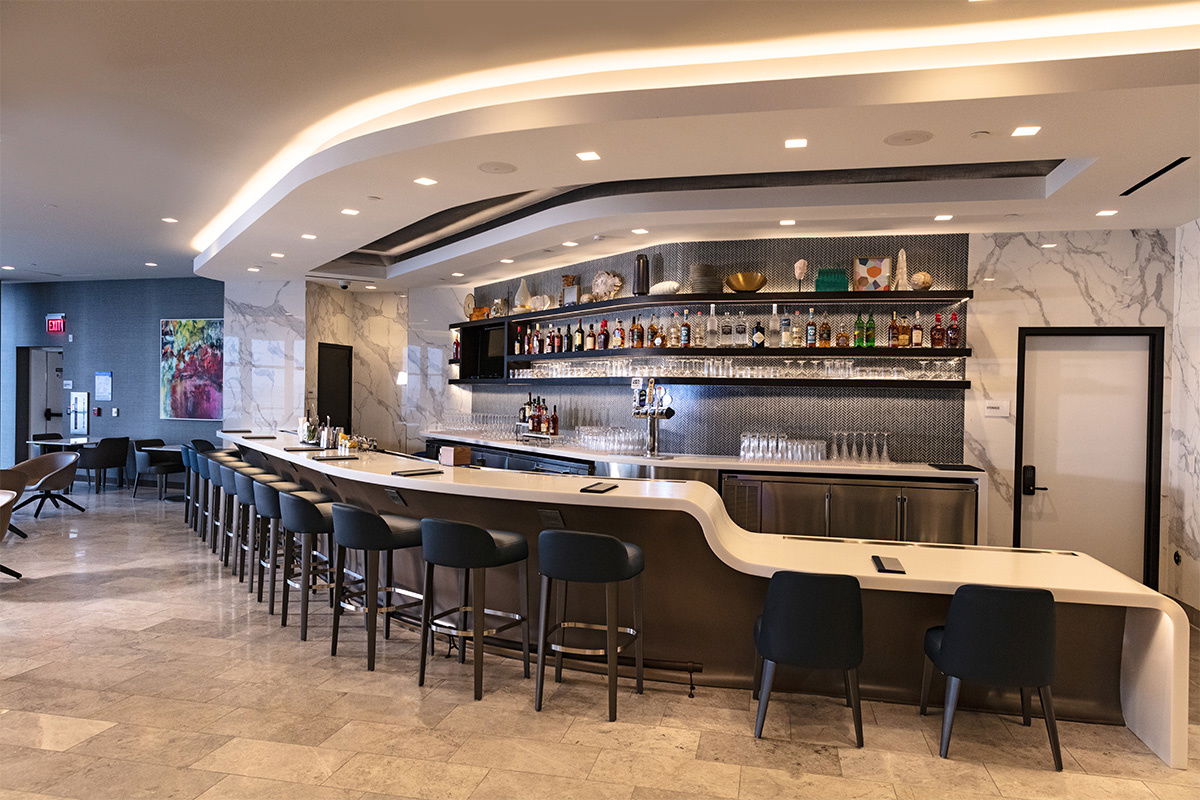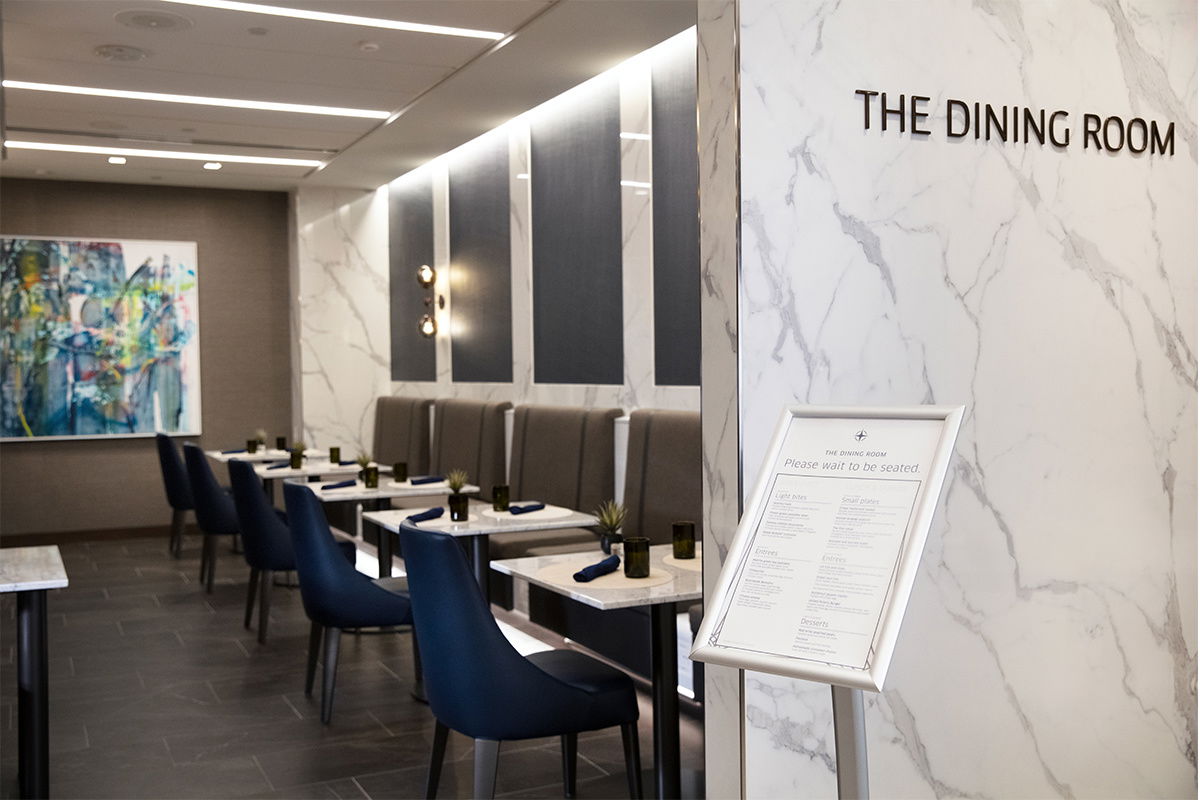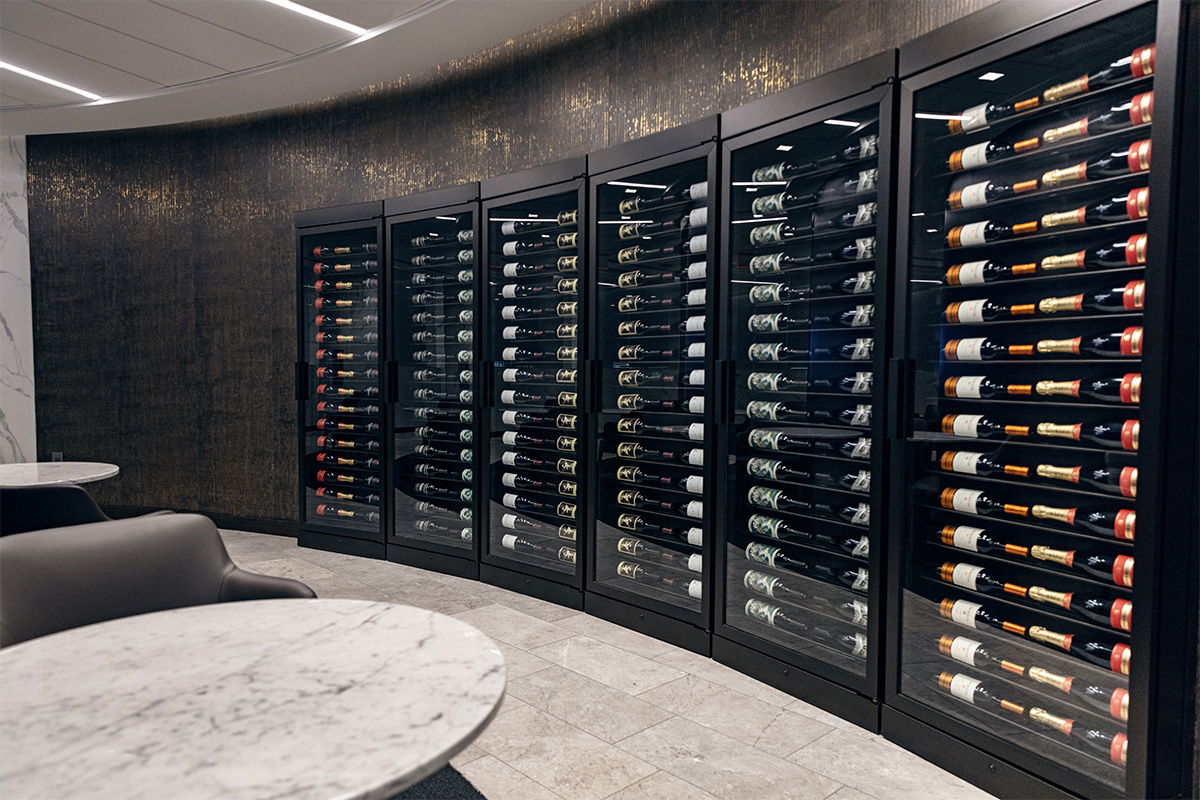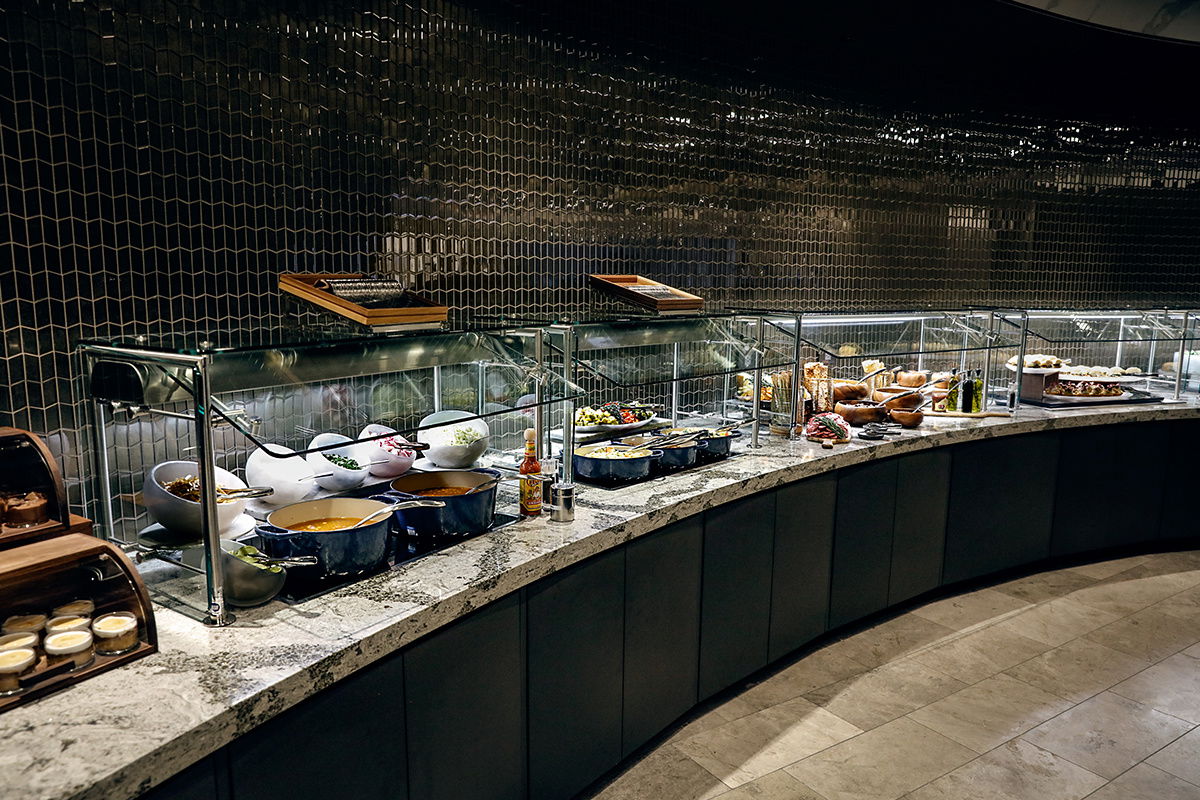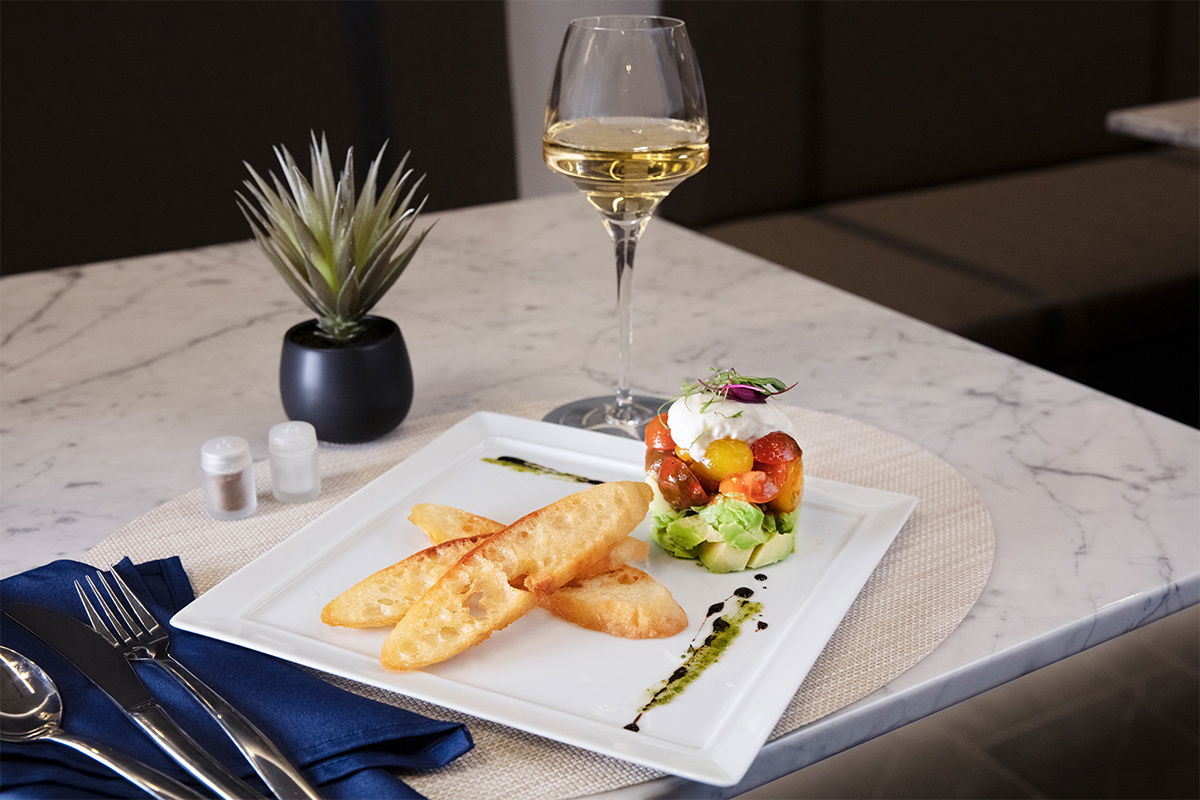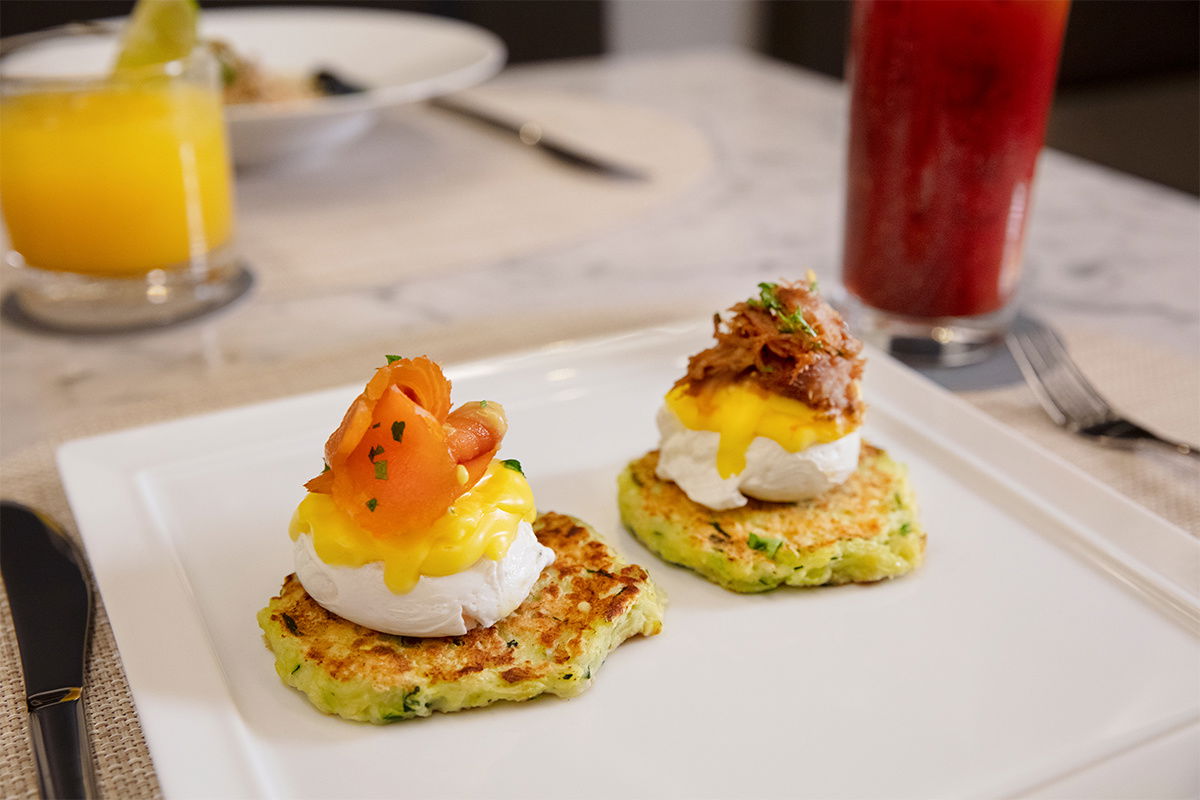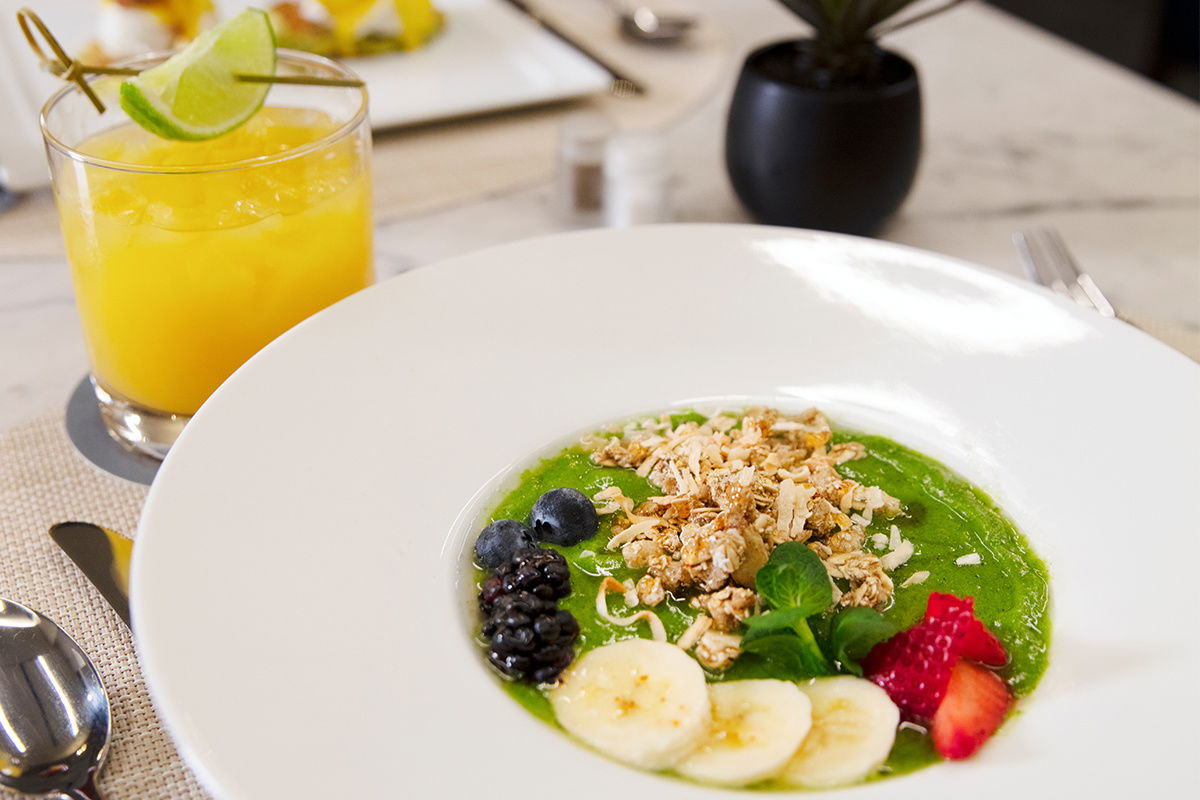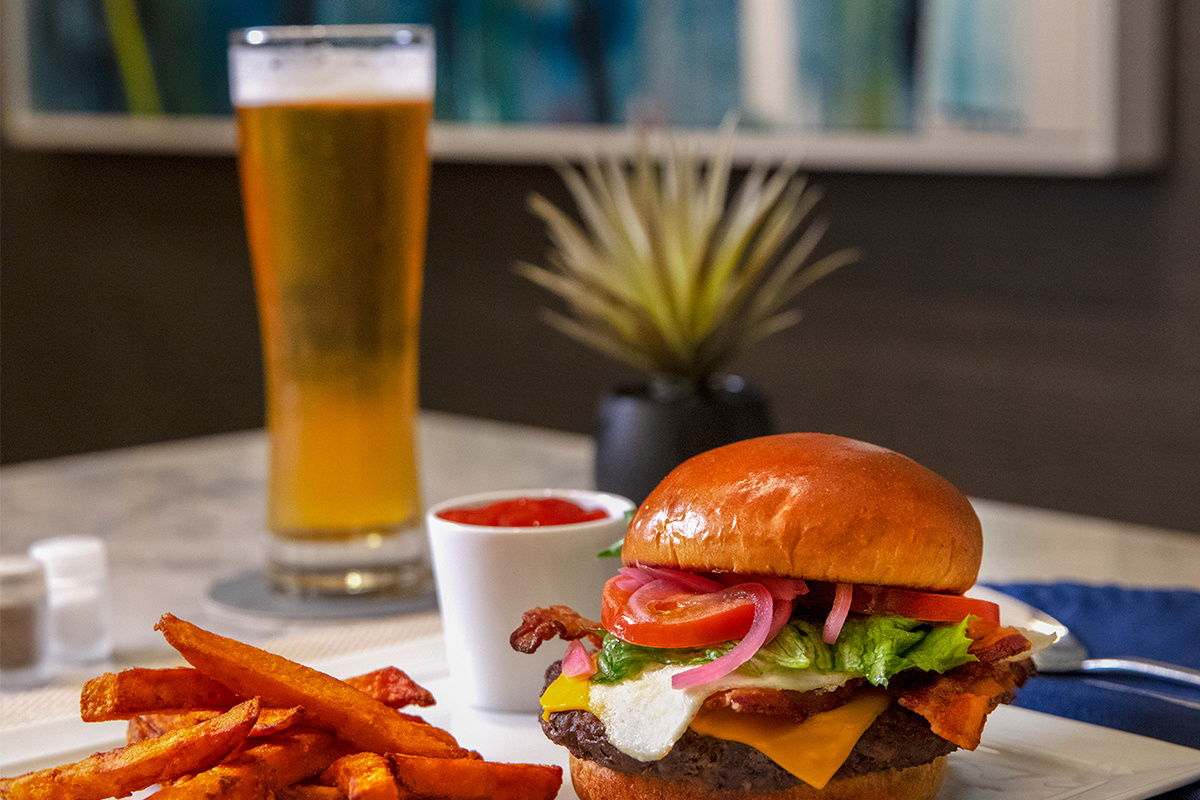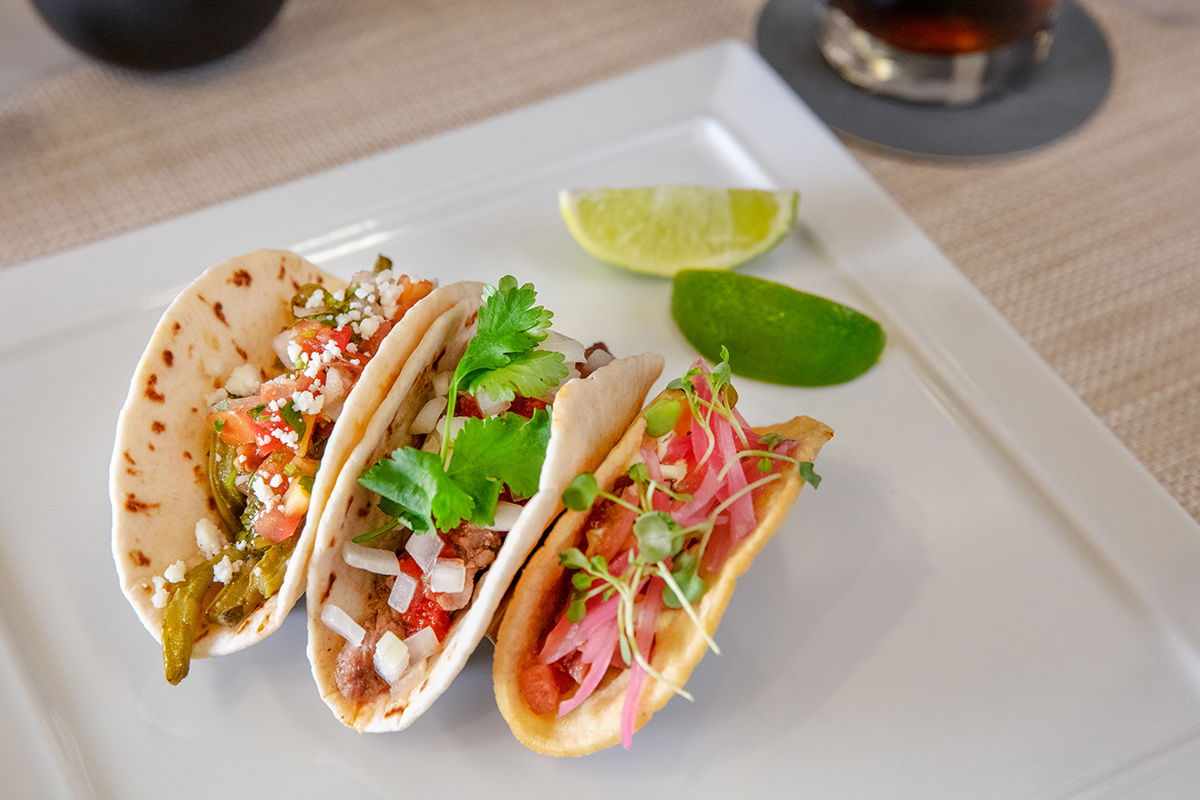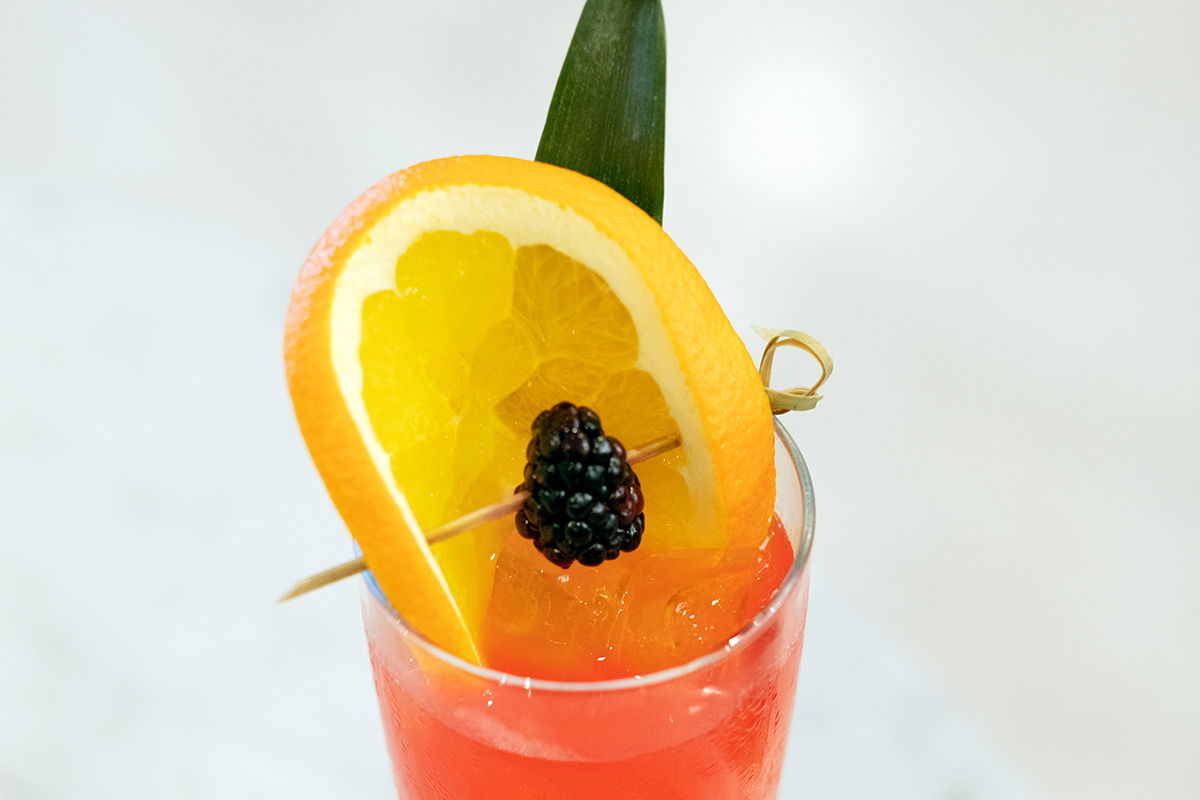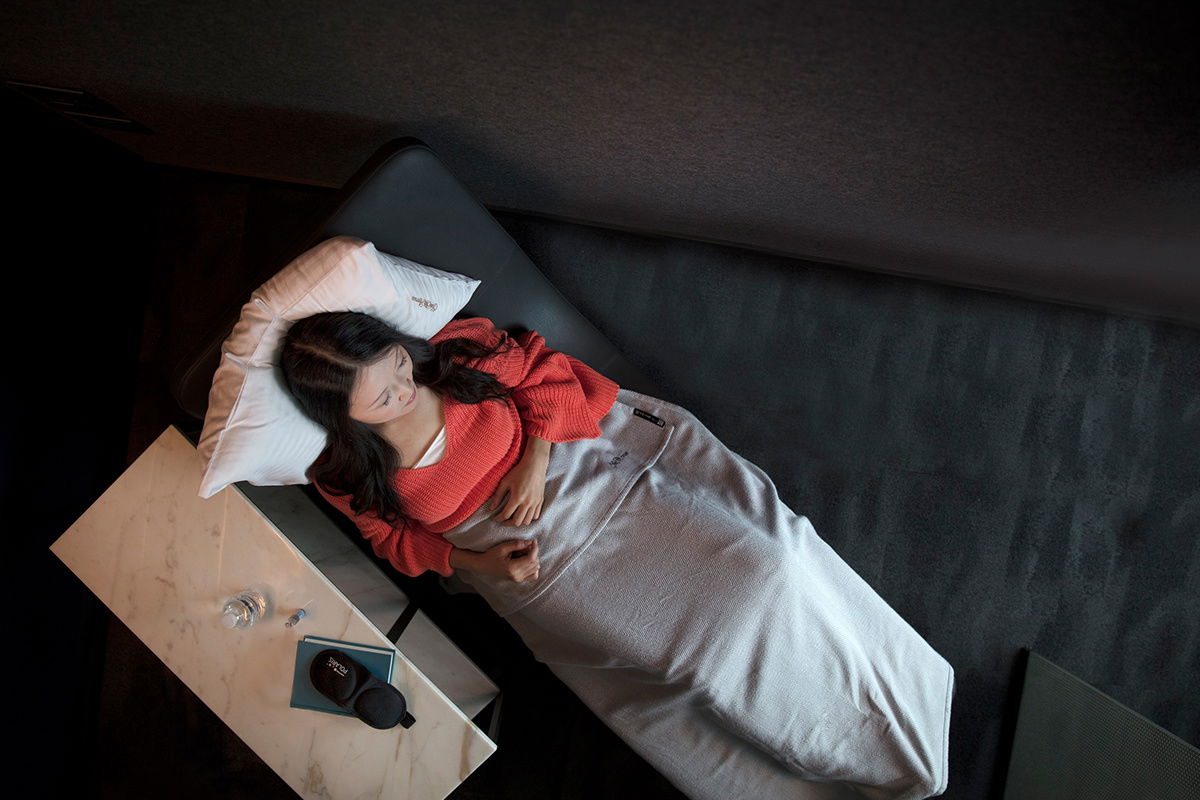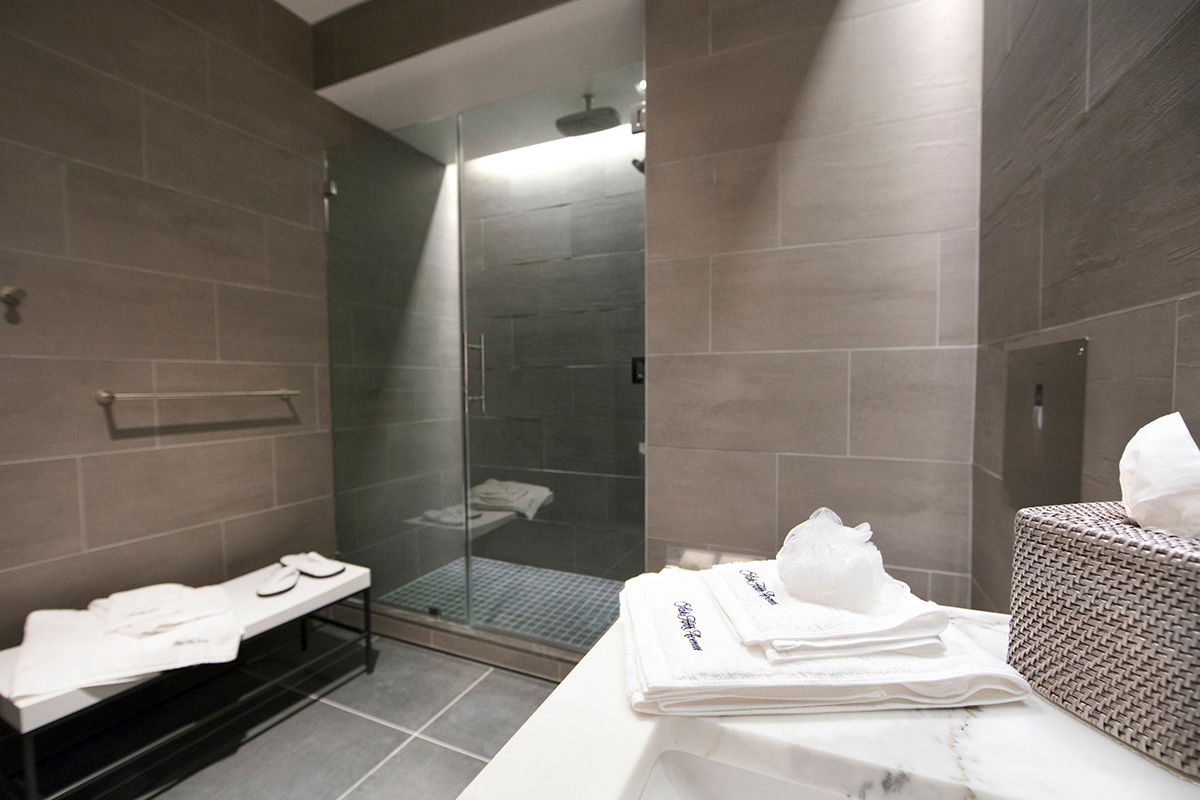 In order to access United's Polaris Lounge you either need to be flying United Polaris same day (which includes international longhaul flights), or be traveling on a Star Alliance carrier longhaul directly from Los Angeles (you need to be traveling outbound, and not inbound).
United's nonstop longhaul flights from Los Angeles are to London, Melbourne, Shanghai, Sydney, and Tokyo Narita.
United business class passengers can use the lounge as long as they have a same day Polaris ticket and an outbound boarding pass, so you can use it if flying business class Los Angeles to San Francisco to Hong Kong, Tokyo to Los Angeles to San Diego, etc.
United's Star Alliance partner airlines (Air China, Air New Zealand, ANA, Asiana, Lufthansa, Singapore, Swiss, Turkish, etc.) depart from Tom Bradley International Terminal. The good news is that the two terminals are connected airside, so you could still visit the lounge, but you'd have to walk from TBIT to T4 to T5 to T6 to T7, so it's a bit of a haul.
The new Polaris Lounge LAX looks spectacular, and I can't wait to check it out. Every time I use a Polaris Lounge I pinch myself and wonder if I'm actually flying a US airline, because it seems too good to be true.
What's your initial impression of United's Polaris Lounge LAX?