The pace at which United has been rolling out their new Polaris Lounges & seats has been nothing short of embarrassing.
In December 2016, United opened their first Polaris Lounge at Chicago O'Hare Airport, which was very well received. I had the chance to check out the lounge last year, and was impressed.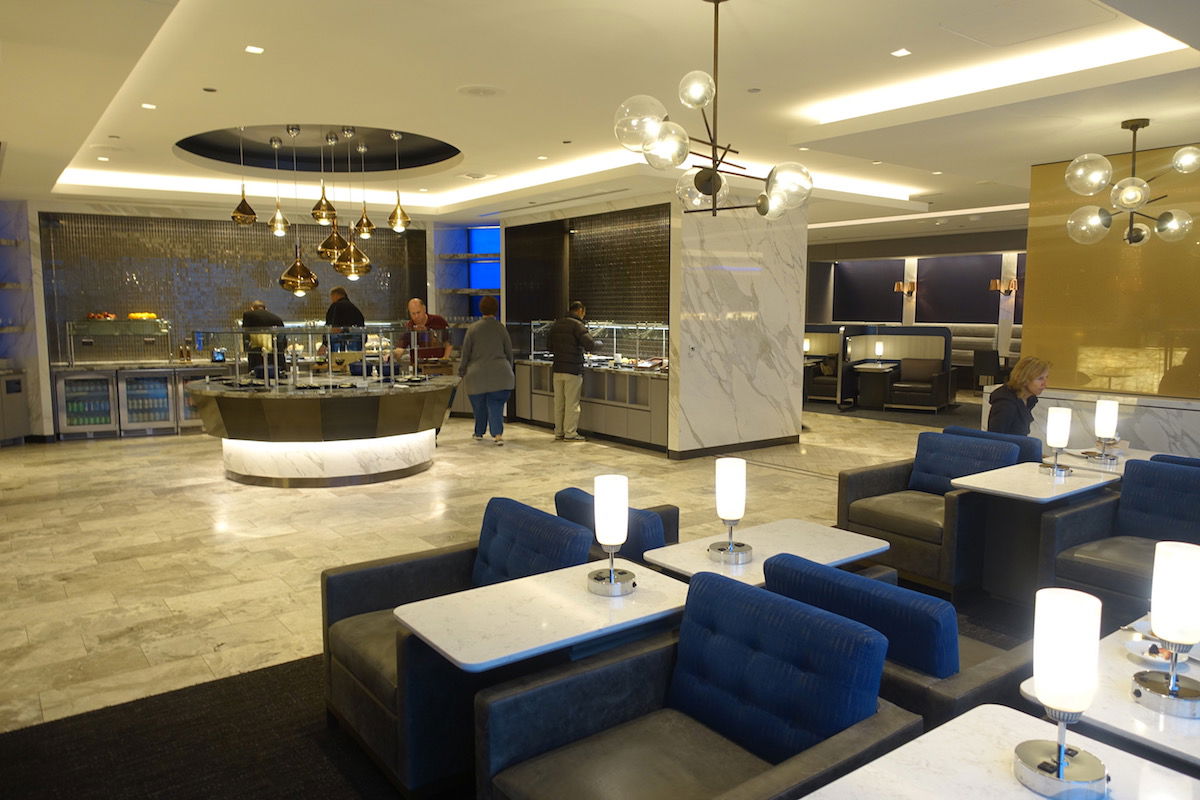 United Polaris Lounge Chicago
While United's Polaris Lounge in Chicago is nice, unfortunately the problem is the pace at which United is opening these lounges. It has been over 14 months since the first lounge has opened, and they still haven't opened another lounge. As a point of comparison, American opened their first new Flagship Lounge in late May 2017 (nearly six months after United opened their first new lounge), and in less than seven months opened Flagship Lounges in New York, Chicago, Miami, and Los Angeles.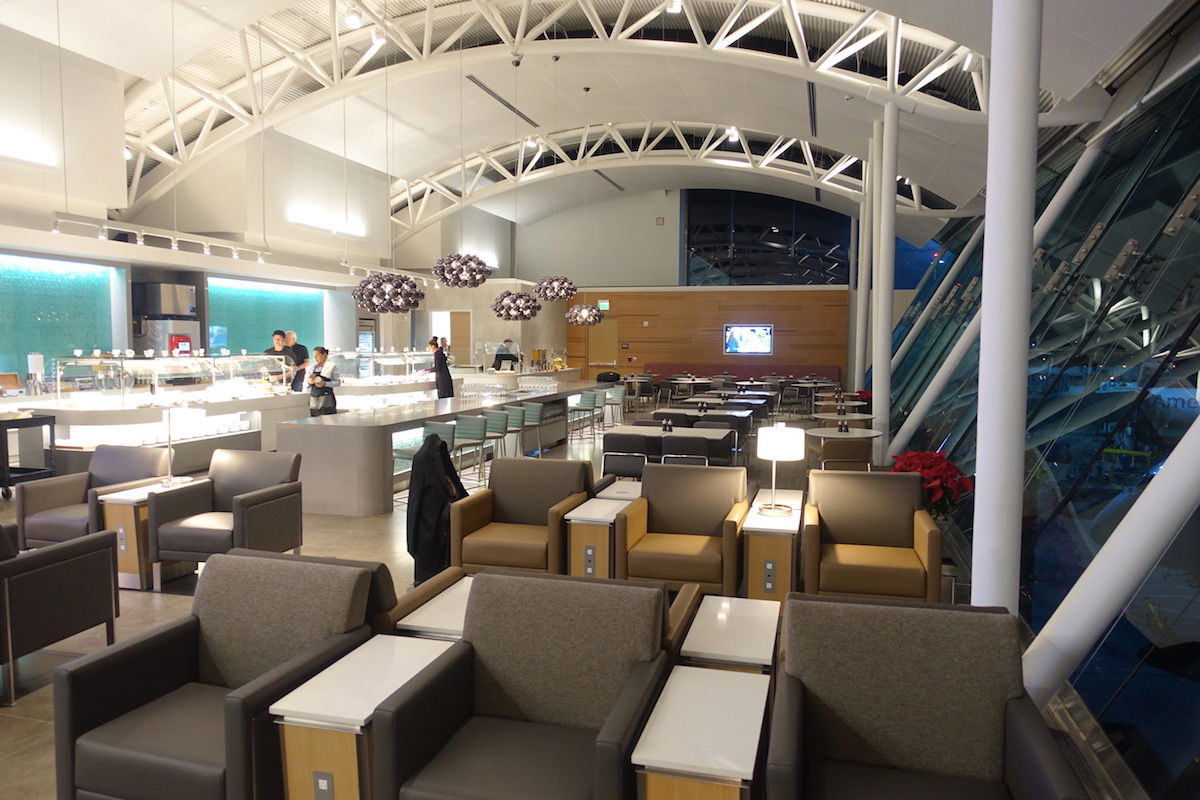 American Flagship Lounge Los Angeles
Last October I wrote about how United delayed the opening of their Polaris Lounges. Prior to that their online Polaris tracker said that United will open Polaris Lounges in San Francisco, Newark, and London in "early 2018," and that they'll be opening Polaris Lounges in Houston, Los Angeles, Tokyo Narita, Hong Kong, and Washington Dulles, "later in 2018."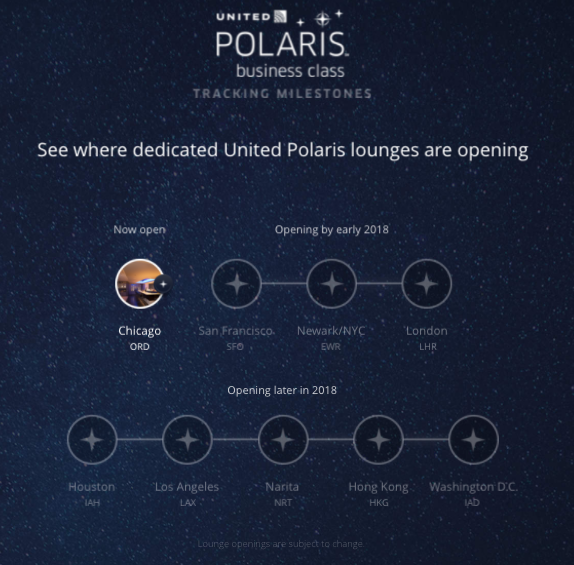 Then they updated their tracker to indicate that Polaris Lounges in San Francisco, Newark, and London, will be "opening starting in 2018," and indicated that the other locations would be "opening later in 2018."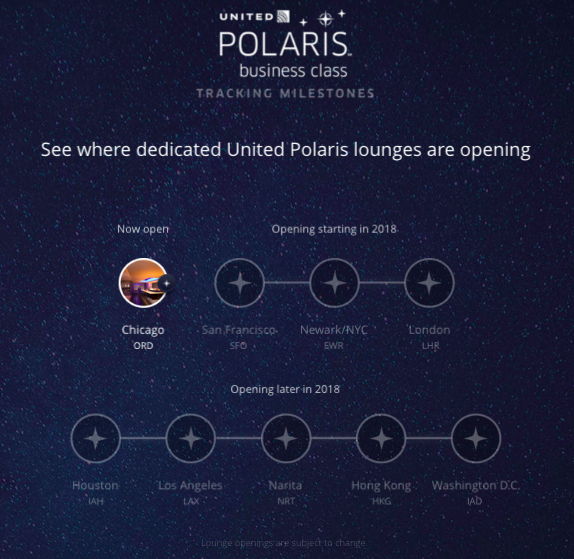 Then in December United updated their Polaris Tracker yet again, eliminated any mentions of the timeframe with which lounges will be opening, and simply listing the lounges in San Francisco, Newark, and Houston as being "under construction," and listing the other six lounges as being "in planning."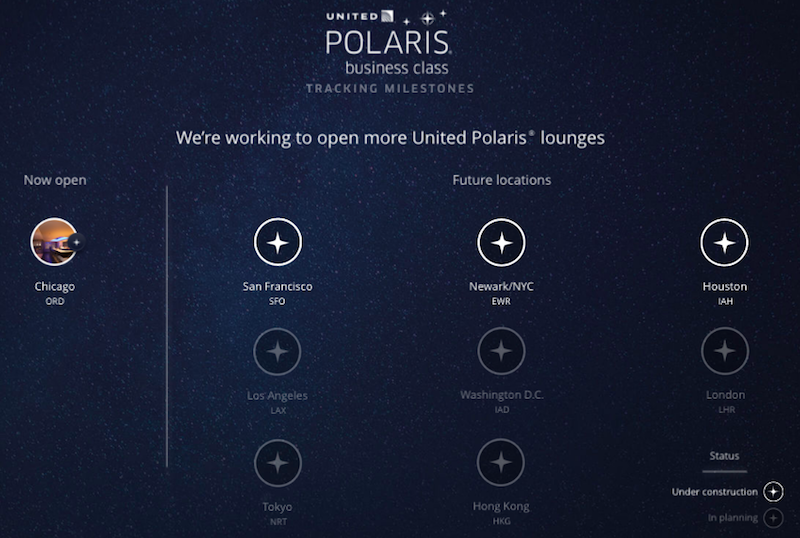 United has now updated their Polaris tracker again. At this point United says:
Polaris Lounges in San Francisco, Newark, and Houston will be "opening in summer 2018"
The Polaris Lounge in Los Angeles will be "opening in fall 2018"
Polaris Lounges in Washington, London, Hong Kong, and Tokyo Narita, are simply "future locations"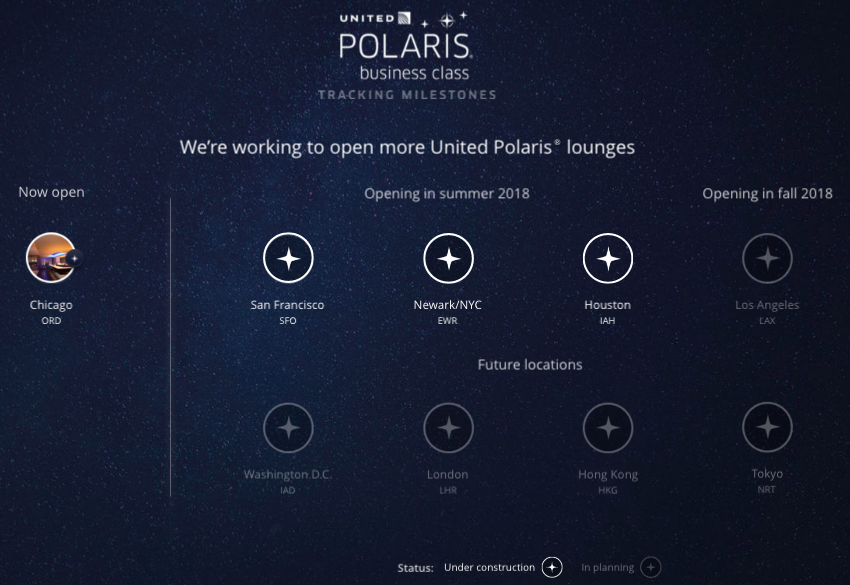 AusBT quotes a United spokesperson as saying that they "will begin design for these international Polaris lounge locations in 2019." So United will only begin designing Polaris Lounges in London, Hong Kong, and Tokyo in 2019. "Designing" is presumably the phase before "construction," so who knows when construction will start, though I'd be surprised if any of those lounges open before 2020.
If there's any silver lining here it's that there's less value in Polaris Lounges at these international locations, since travelers have access to other excellent Star Alliance lounges. So it's less of an issue not to have a United Polaris Lounge at Heathrow when you also have access to the excellent Air Canada Maple Leaf Lounge and Singapore Airlines SilverKris Lounge. Besides, the United Club at Heathrow is actually already pretty nice.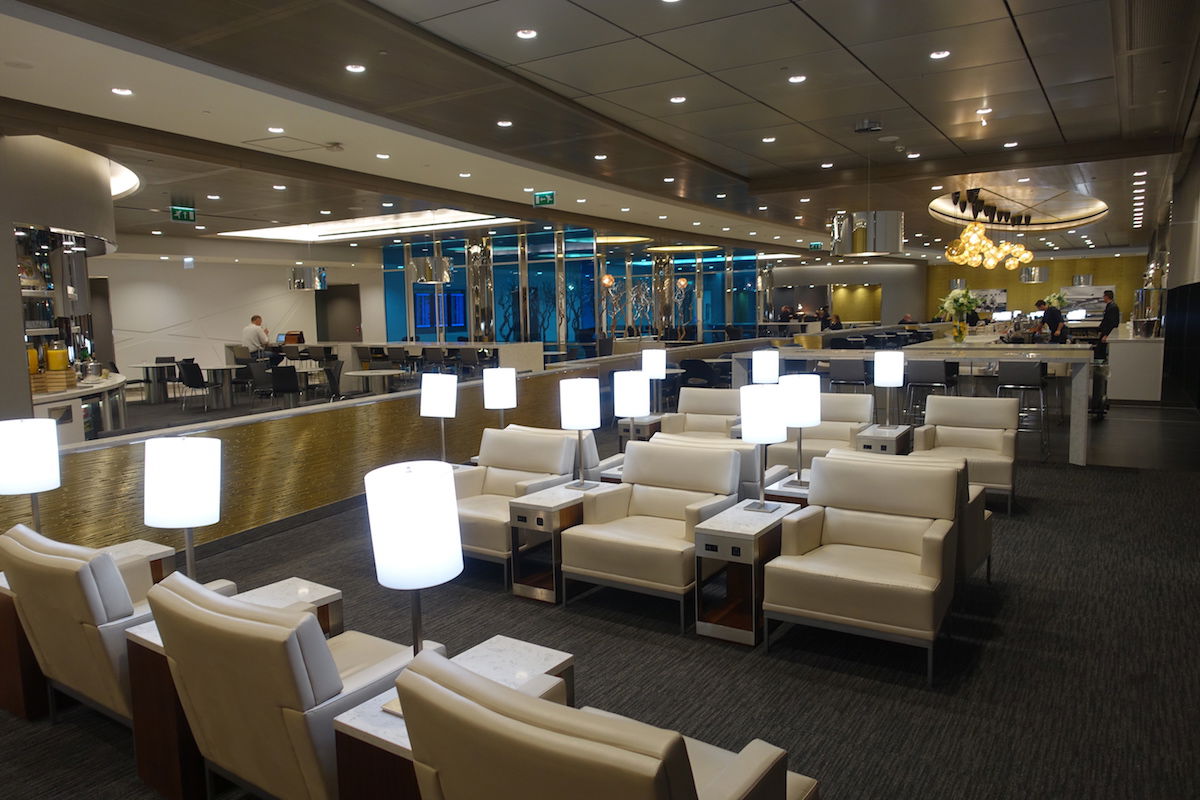 The United Club Heathrow
I just can't wrap my head around United's failure with these lounges. I get construction delays are common at airports, but this isn't an instance of construction delays, since for the most part they've even delayed starting the work. It sure sounds to me like this is more of a budget issue than anything else.
(Tip of the hat to Mark)