United Airlines is claiming to be the world's first airline to launch free coronavirus testing on transatlantic flights, thanks to a new testing pilot. While it's a great concept, I wonder about the execution…
United will require testing on select Newark to London flights
United Airlines will be introducing free mandatory coronavirus testing for all passengers (over the age of two) and crew on a particular Newark to London frequency:
This trial will take place between November 16 and December 11, 2020
The trial will only be for UA14 from Newark to London on Mondays, Wednesdays, and Fridays; the flight is operated by a Boeing 787-10
Anyone who doesn't wish to be tested can be rebooked on another flight between Newark and London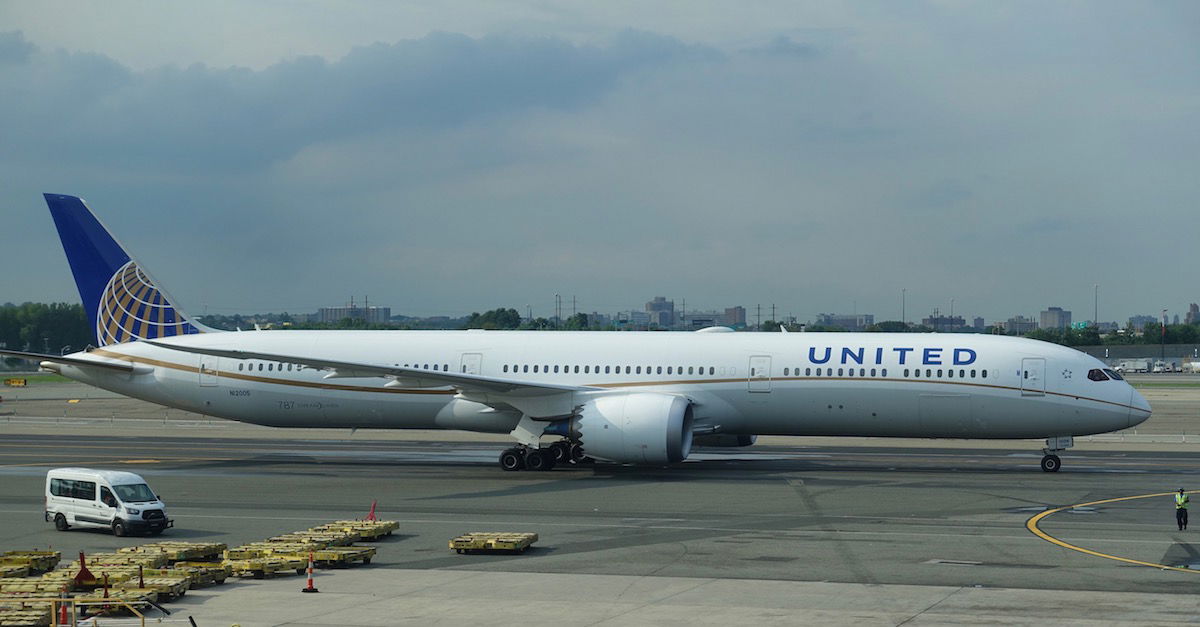 The flight subjected to testing is operated by a 787-10
In other words, if you take this flight you'll be guaranteed that everyone onboard over the age of two has tested negative for coronavirus.
How will the logistics of this work?
United is collaborating with Premise Health, which will be administering the rapid testing
Appointments are required for tests, and customers are being told to schedule them for at least three hours before departure
On-site testing will take place in the United Club at Newark near gate C93
As United Airlines Chief Customer Officer, Toby Enqvist, describes this initiative:
"We believe the ability to provide fast, same-day COVID-19 testing will play a vital role in safely reopening travel around the world and navigating quarantines and travel restrictions, particularly to key international destinations like London. Through this pilot program, we'll guarantee that everyone* on board has tested negative for COVID-19, adding another element to our layered approach to safety. United will continue to lead on testing, while at the same time exploring new solutions that contribute to the safest travel experience possible."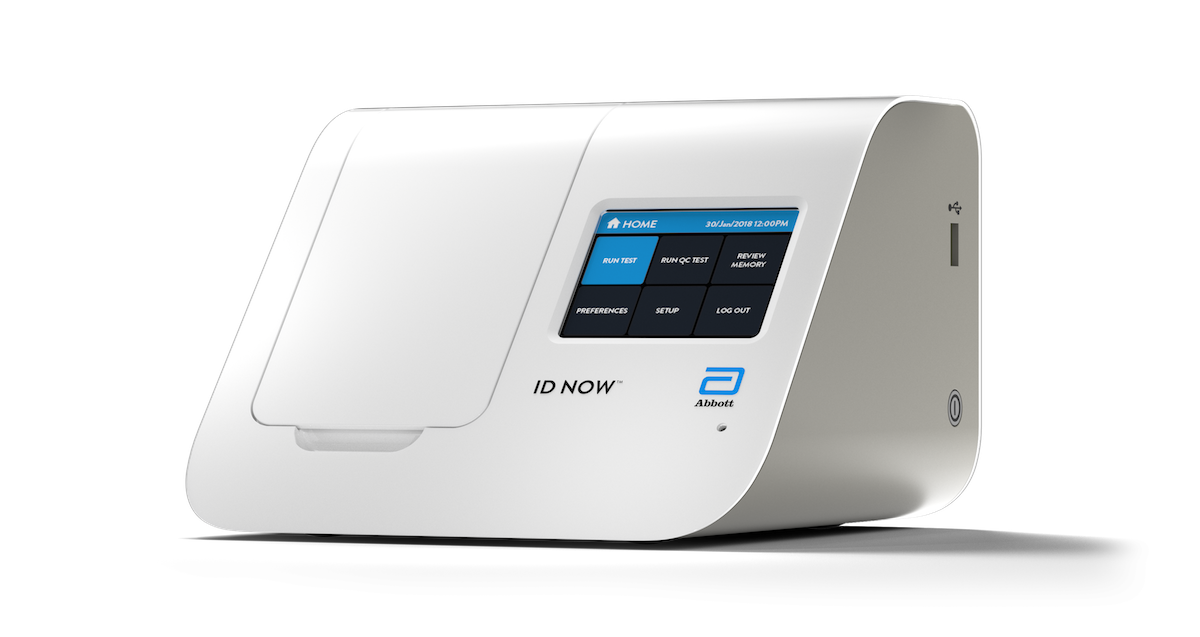 United will use Abbott's ID NOW rapid molecular test
This is the right idea, but…
Let me start by saying that I think United has the right idea here. Fast, affordable testing is what we need to make travel more widely available. You've gotta start somewhere, and in that sense United is onto something. We're heard about the concept of an "air bridge" between New York and London, though personally I'm skeptical about that actually happening.
Countries of course have vastly different approaches when it comes to allowing travelers, with some requiring 14-day quarantines, others requiring testing, and others requiring just about nothing.
With that in mind, I have some thoughts and questions on United's approach here.
What is this trial supposed to prove to governments?
United says it will share customer feedback of this pilot with governments on both sides of the Atlantic to "further demonstrate the effectiveness of these programs as an alternative to mandatory quarantines or duplicative travel restrictions."
But I'm not actually sure what useful data this will provide. The UK still has a 14-day quarantine, whether you get tested or not. Presumably no one likes a 14-day quarantine, but what will this pre-flight testing prove?
Air Canada recently partnered in a study that makes a lot of sense and provided data useful to governments. Canada has a 14-day quarantine for international travel, and there was a voluntary trial whereby arriving international travelers got tested upon arrival, again seven days later, and again 14 days later.
This is valuable data, as they could determine the relative effective of testing vs. a quarantine:
How many people tested positive for coronavirus upon arrival?
How many people didn't test positive upon arrival, but did test positive seven days later?
How many people didn't test positive upon arrival or seven days later, but did test positive 14 days later?
But it doesn't seem like United's trial proves much of anything, because it doesn't prove how many cases are being prevented after passengers get to the UK.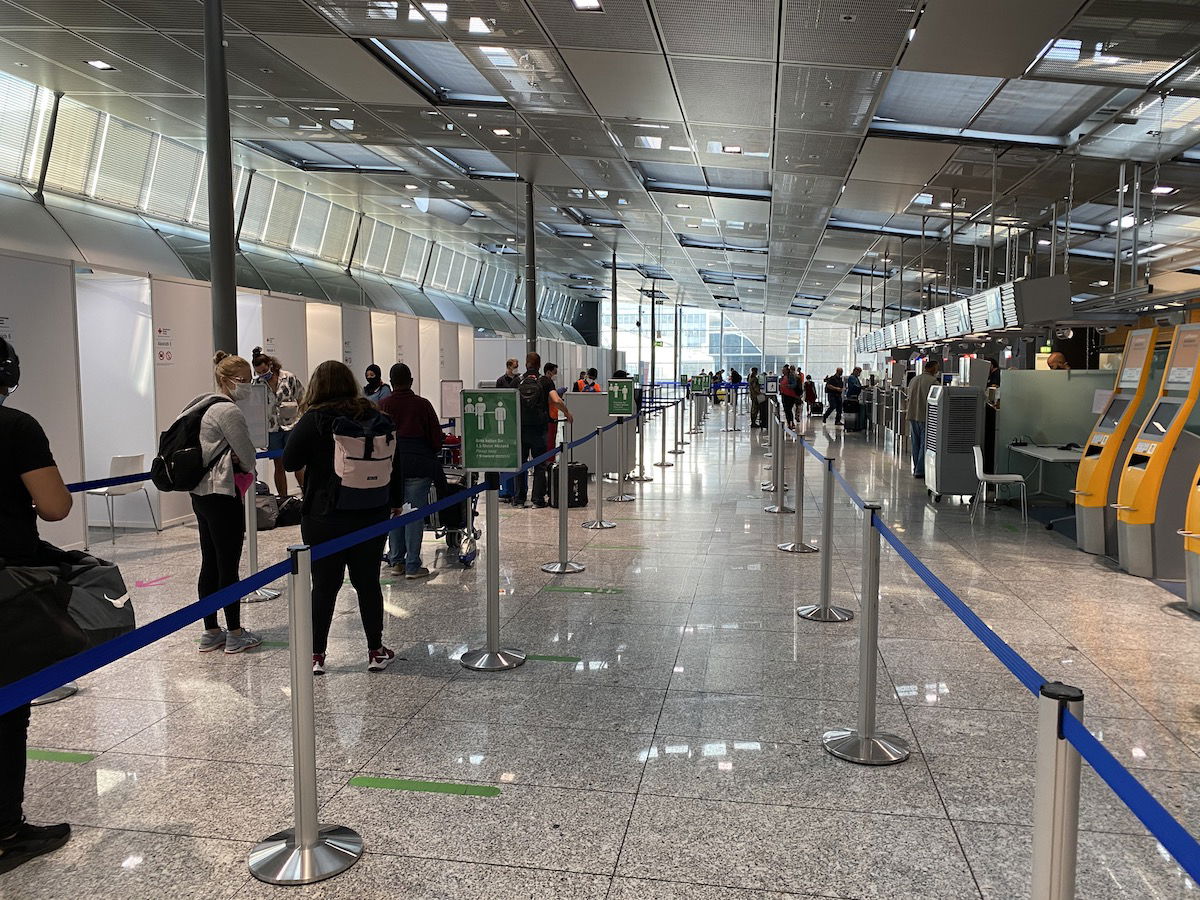 Germany tests all arriving passengers from "high-risk" areas
Is the trial supposed to put travelers at ease?
There have been some studies in the past few weeks suggesting that the risk of catching coronavirus on a place is extremely low. Is the real purpose of this testing to make people want to book these flights so they'll be more at ease about not catching coronavirus on a plane?
I find this claim from United to be interesting:
"United has seen a positive impact on travel demand and significant increases in customer load factors and revenue when testing options are available."
I mean, I feel like there's some false causation there based on what United is inferring. I assume United is referring to Hawaii reopening to tourists, replacing a 14-day quarantine with pre-travel testing.
Of course that caused a huge boom in demand. I'm not sure that example really applies much to what United is trying to prove here. In other words, I doubt we're going to see a huge increase in demand between Newark and London because testing options are now available.
"I was on the fence about a trip to the UK with a 14-day quarantine, but now that they're doing pre-flight testing, maybe I'll go…"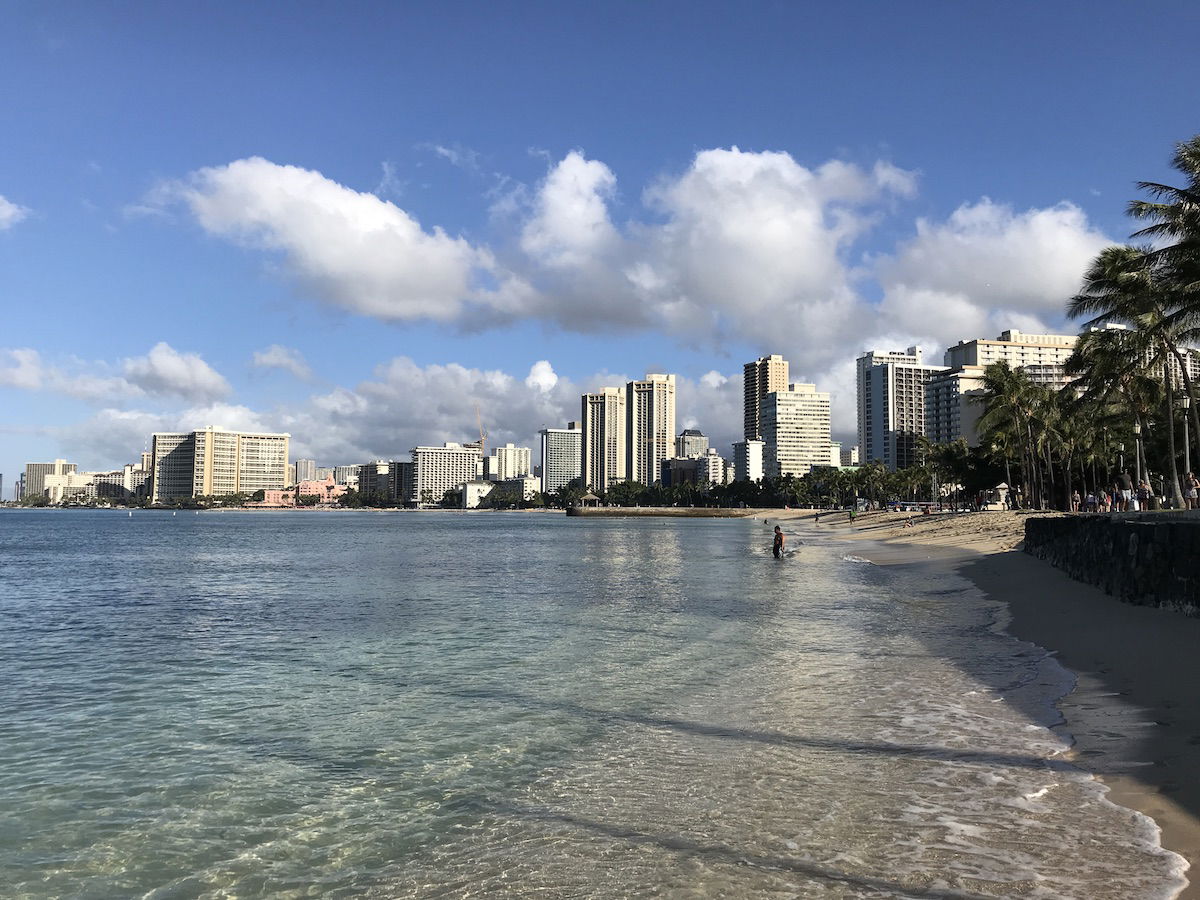 Airlines have indeed seen an increase in demand to Hawaii with testing
This is a big time commitment
This is probably inevitable long term if testing becomes more popular. With this trial you'll need to schedule a test at least three hours before departure. And this is a situation where there's only a single flight, that will typically only have several dozen people on it.
Aren't people almost increasing their risk by unnecessarily spending hours at the airport, where air filters aren't nearly as good as on planes? This will likely just be a reality if testing becomes more widespread, but…
Also, while this is a reality with any testing situation, there's also always the risk of a false-positive, which could significantly delay your travels.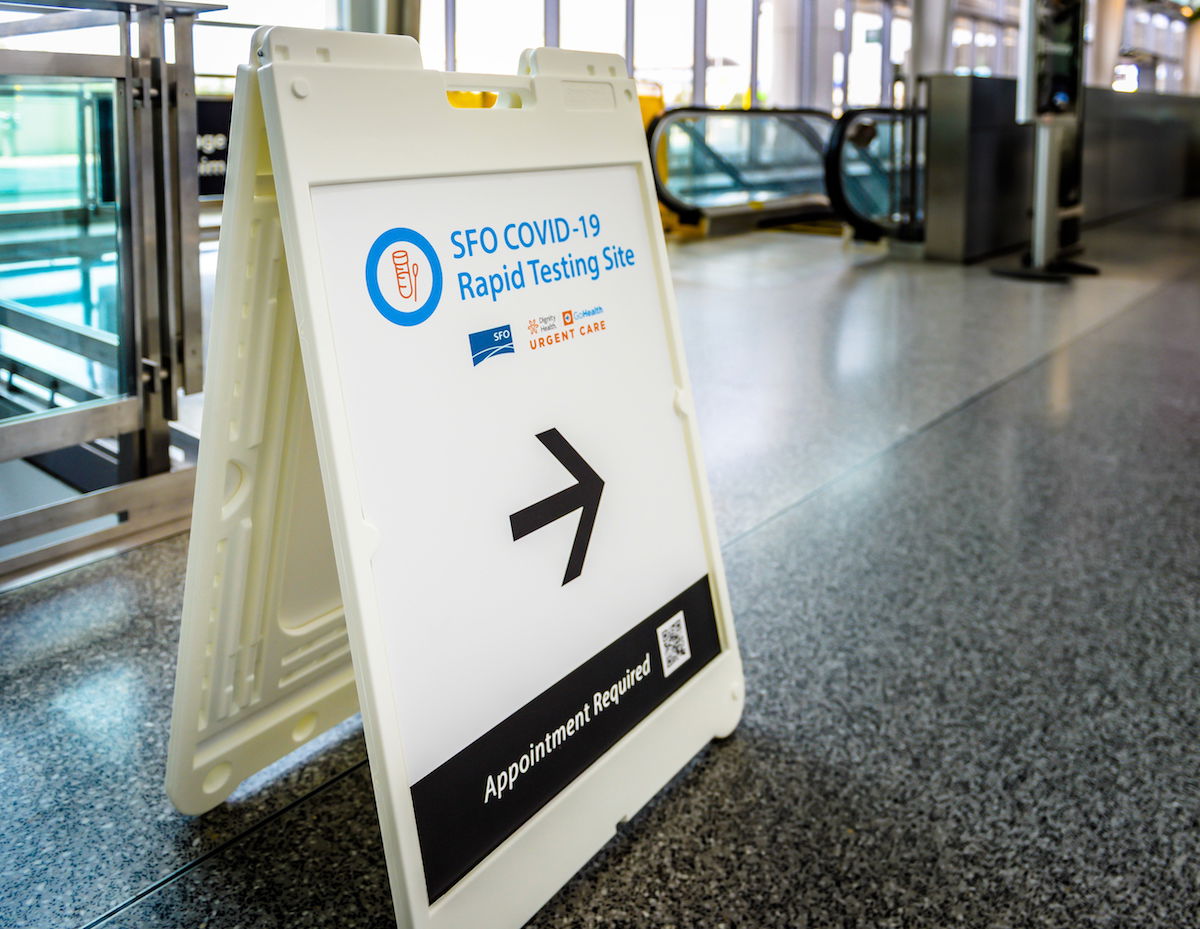 Airport coronavirus testing can be a big time commitment
Bottom line
United will be running a trial whereby three weekly flights between Newark and London will have all passengers and crew tested for coronavirus at no cost. In general it's fantastic to see airlines finally take an initiative and offer this, since it seems governments aren't interested (at least in the US and UK).
That being said, I'm still not entirely clear on what this is intended to accomplish. It won't actually provide useful data to airlines about risks with testing vs. quarantine, and it's also a big time commitment for travelers.
I do suppose it at least sends the message to governments that "hey, we're ready to start doing testing for travel if you'll ease restrictions," even if there are questions about scalability.
What do you make of United's testing trial? Would you go out of your way to book this flight, or avoid it?