We know that of the "big three" US carriers, Delta is by far the best when it comes to the entertainment they offer inflight. They have personal televisions throughout virtually their entire mainline fleet, and that trend continues even on newly delivered aircraft.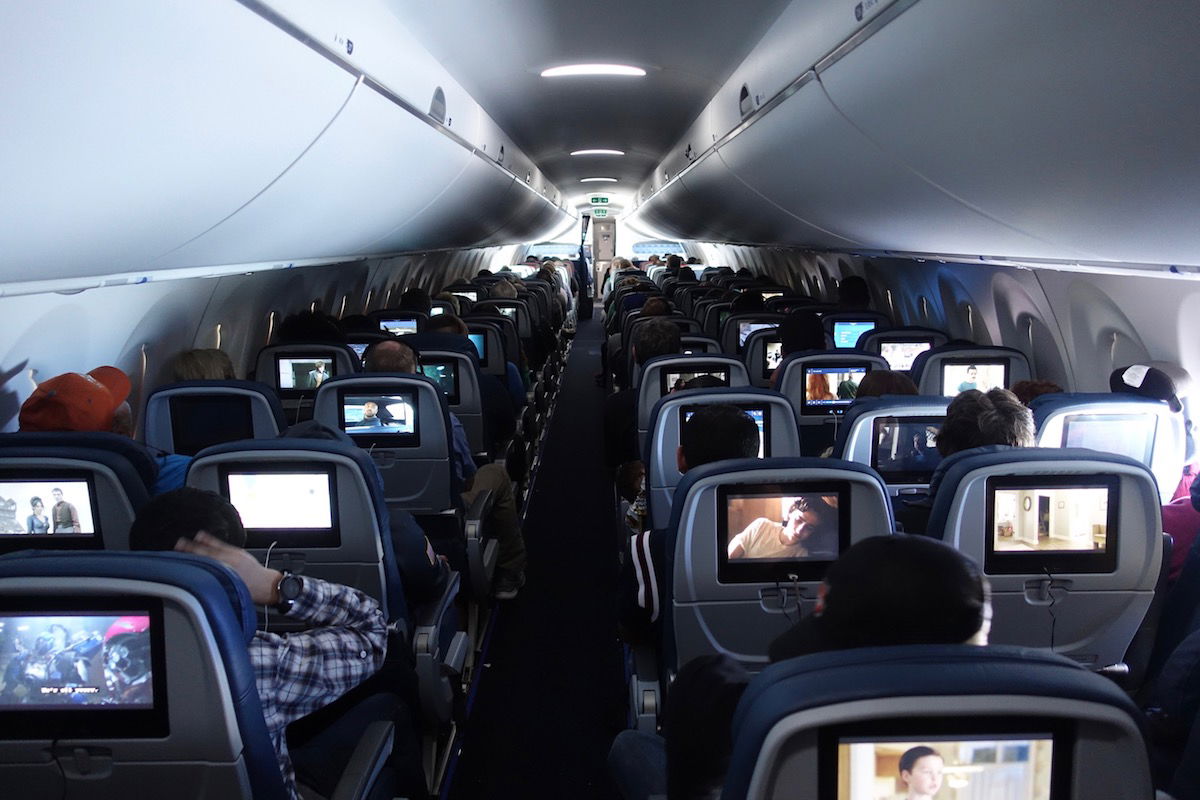 Brand new Delta A220, with TVs at every seat
This is in start contrast to American and United, which are largely eliminating personal televisions from planes. These can be costly to install and add weight to the plane, which in turn increase fuel burn. These airlines are betting on passengers being just as happy bringing their own entertainment devices onto planes. I think they're wrong. 😉
American is the worst when it comes to personal televisions. For quite a while, all of their newly delivered narrow body planes don't feature personal televisions. Of the big three US carriers, they have the smallest percentage of mainline narrow body aircraft with TVs.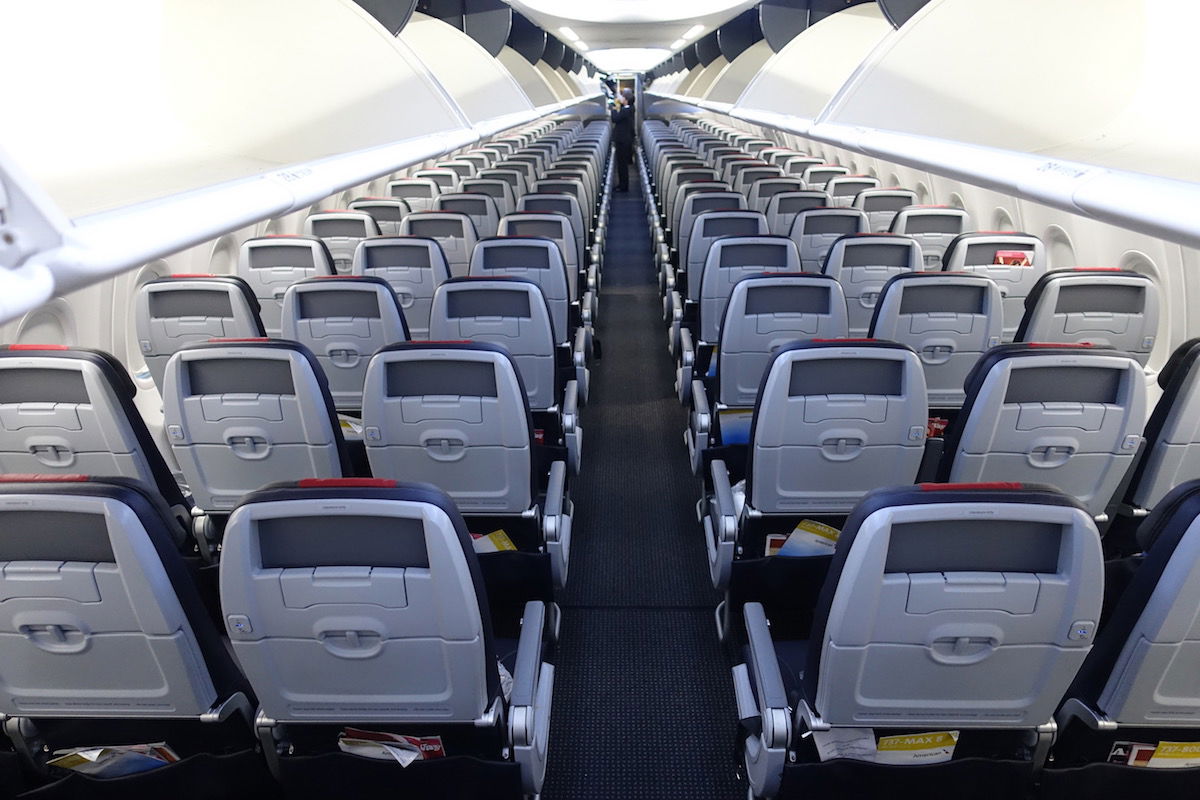 American 737 MAX, without any personal televisions
However, United isn't much better, and all their newly delivered narrow body planes don't feature personal televisions either. In particular, this includes their 737 MAX aircraft, of which they have over 120 on order.
It goes without saying that United's 737 MAX deliveries have paused for a while, given that the plane is grounded globally at the moment.
Well, it seems that this grounding may have caused United to reconsider their strategy when it comes to these planes. PaxEx reports that an internal United document suggests that at least some upcoming Boeing 737 MAX 8 and 737 MAX 10 deliveries will feature personal televisions at every seat. This would be a departure from their current system of only offering streaming content on these planes.
What remains to be seen is if all 737 MAX deliveries going forward would feature these personal televisions, or only a subset of United's 737 MAX fleet:
It could be that United is having a change of heart, and wants to compete more aggressively with Delta when it comes to their onboard product; after all, in some ways the airline is trying to become more premium
It could be that United is creating a subfleet of narrow body aircraft; perhaps these will be used for premium markets, or perhaps they'll be used for longer international routes
For now we'll have to mark this as "developing," though it is an interesting direction to see United take.
If United does in fact follow through with this, I'll be curious to see what it means for American and their commitment to offering a lousy onboard experience.