We're so used to hearing about police situations that don't end well nowadays, so this is sort of a cute story (I think?). A family visiting from China was cruising down Interstate 8 in Mission Valley (near San Diego) on Sunday night, when the police turned on their sirens and started pursuing them.
Since being pulled over is a very rare occurrence in China, the family didn't realize that they were supposed to pull over when the police turned on their sirens, so they kept driving. That led to a pursuit for several miles, before the family finally pulled over.
The woman stepped out of the car confused, at which point the officers drew guns at her. Suffice to say it was probably the first time the police got in a pursuit where the driver legitimately didn't know they were supposed to pull over.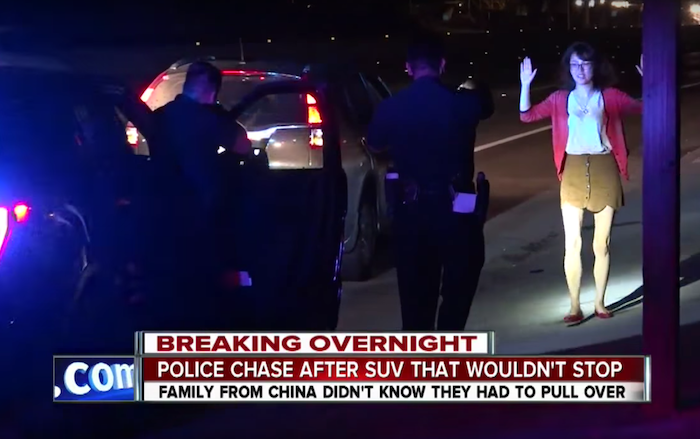 The family was let go simply with an explanation of traffic laws in the US, and the police even gave the kid (who understandably looked frightened) some San Diego Police Department stickers and a high five.
Here's a video from the local ABC 10 affiliate:
At least it seemed to end well!
(Tip of the hat to The Shanghaiist)