I've been a T-Mobile customer for a couple of years now, and am thrilled with their overall value proposition. They've just announced some major changes to their international data plan, which I wanted to cover in this post.
Why I love my T-Mobile International Plan
I made the switch from AT&T to T-Mobile in June 2016, and in many ways it has been life changing for me, given how much I travel internationally. Back in the day I didn't have data when traveling abroad, while my T-Mobile plan offers free 2G data and calls for 20 cents per minute in 140+ countries. I also receive an hour of free Gogo Wi-Fi per flight on my phone, plus unlimited messaging. Oh, and best of all, I pay half of what I paid with AT&T.
Sure, the 2G speeds are on the slow side, but I find T-Mobile to be a great value. Really what I'm looking for when traveling is data that allows me to check my email and use maps, and the 2G speeds do the trick for that.
I'd note that note that there T-Mobile's competitors are starting to catch up a bit, and if you're not married to your iPhone, Google Fi is a good alternative that many like.
So now let's take a look at the two major changes coming to T-Mobile's International Plan, one of which is positive, and one of which is negative.
T-Mobile increasing the cost of international calling
Starting on the first new billing cycle following July 31, 2018, T-Mobile will be increasing the cost of international calls by five cents per minute, from 20 cents per minute to 25 cents per minute.
This is of course bad news, though keep in mind these rates only apply when you're making phone calls and aren't on Wi-Fi. Personally this change won't impact me much. I generally only message when abroad and not connected to Wi-Fi, and if I make calls I'm typically connected to Wi-Fi, in which case I'm not being charged anyway.
T-Mobile adding international data in 55+ countries
Now let's talk about the good news, which I'm very excited about. Starting July 22, 2018, the number of countries eligible for T-Mobile's International Plan is increasing from 154 to 210+. You can find the new full list of eligible countries here.
To me this is a huge positive. I've visited quite a few countries recently that weren't eligible for T-Mobile's International Plan, which I found to be a real bummer. For example, looking at my recent travels, Angola, Bangladesh, Brunei, Jordan, Mongolia, Oman, Seychelles, Tajikistan, Uzbekistan, and Vietnam, all weren't covered under the old plan but are covered under the new plan.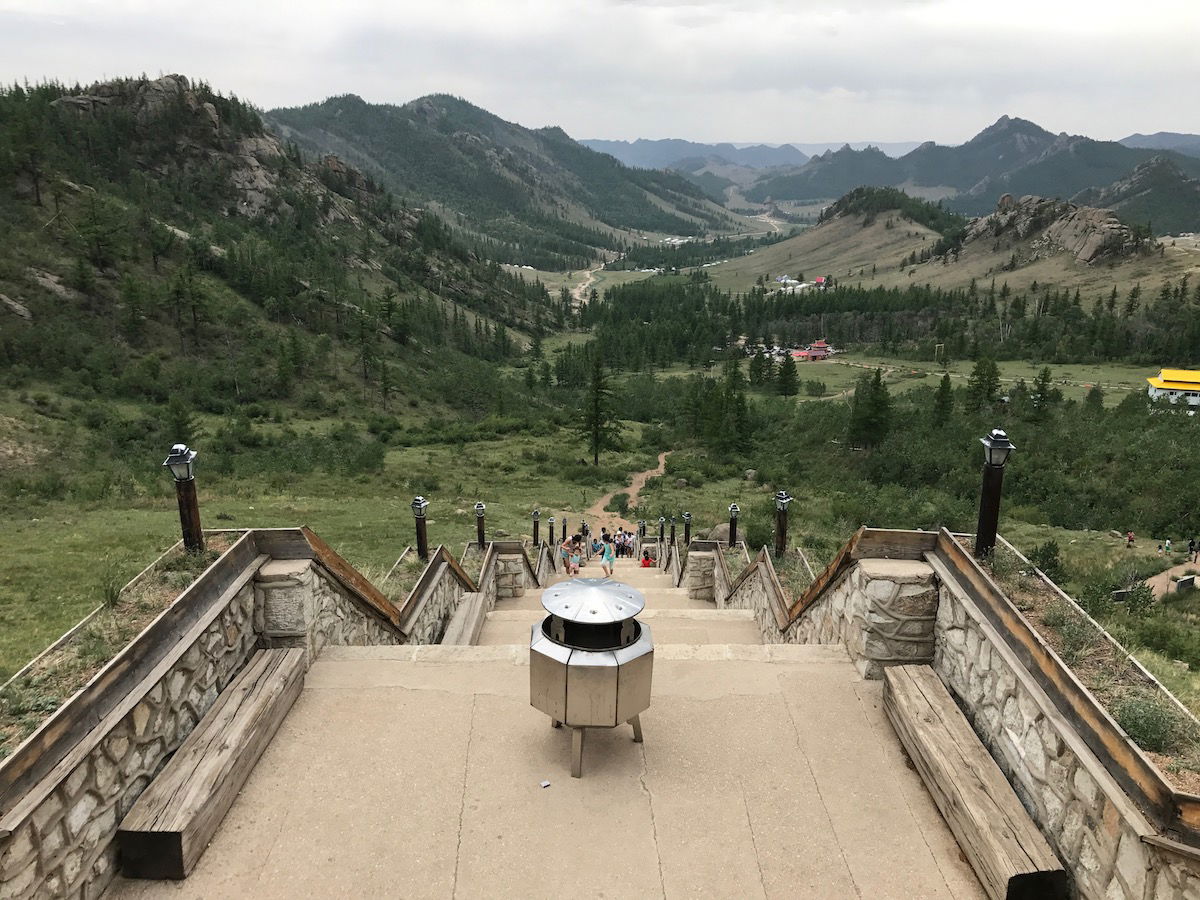 Mongolia is now covered in T-Mobile's International Plan
Bottom line
These changes are no doubt a mixed bag, depending on how much you talk on the phone, and what countries you travel to. Personally I view this as a positive development.
I barely talk on the phone internationally when I'm not connected to Wi-Fi, while I've found myself in several countries where I couldn't even use data, because they weren't included in T-Mobile's International Plan. So to see so many countries added is fantastic news, as far as I'm concerned.
Do you view these T-Mobile updates as being a net positive or negative?