Last June I made the switch from AT&T to T-Mobile, which has been nearly life changing for me. I'm not very good with technology to begin with, and am also a creature of habit, so making the switch was a big move for me. While I'll admit my AT&T plan probably wasn't optimized, my switch to T-Mobile was beneficial in so many ways:
My T-Mobile bill is less than 50% of what my AT&T bill used to be
I receive free 2G data and 20 cent per minute calls in 140+ countries
I can tether, which I wasn't able to do on my old AT&T plan
I receive an hour of free Gogo Wi-Fi per flight (on my phone), plus unlimited messaging
Personally I haven't noticed any difference in terms of the quality of data within the US, so I can't recommend the switch enough. While everyone's circumstances are different, the grass was most definitely greener on the other side for me.
However, I'll admit that the 2G speeds internationally are slowly getting to me. It used to be that the novelty of having any sort of data abroad was good enough, as previously my phone stayed in airplane mode when traveling abroad, and I relied on hotel Wi-Fi. 2G does the trick for texting, emails, maps, etc., though it takes a really long time for stuff to load. Like I said, this is still much better than what I used to have, but I do spend a lot of time waiting for stuff to load.
Last August T-Mobile ONE Plus was introduced, which comes with all kinds of additional perks.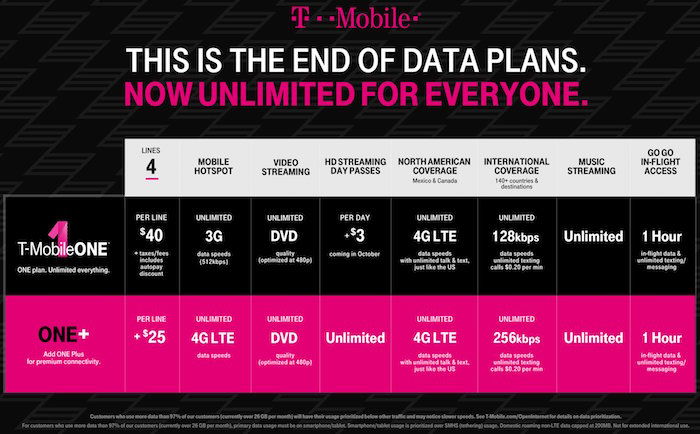 However, for me there are two additional perks that I find worthwhile. One is that you get unlimited Gogo Wi-Fi on your phone, rather than just an hour of Wi-Fi. That's something that's great, though I'm not sure how much I'd pay for it, so let's take that out of the equation for now.
The other perk is that T-Mobile ONE Plus offers international data speeds of up to 256KB in 140+ countries, which is double the speed of the current data I receive internationally.
However, I've heard mixed reviews of how it performs in practice. Some say they don't notice that data is actually faster, while others say it's marginally better. You guys have consistently proven to be an amazing resource, so I'd love to hear from those of you who have upgraded.
Is T-Mobile ONE Plus a significant upgrade in terms of data speeds when traveling internationally? Are speeds consistently twice as fast, or how often does the "up to twice the speed" promise kick in?
If I'm looking at this correctly, I currently pay $100 per month for two lines, so upgrading the two lines to T-Mobile ONE would cost an extra $40, and then it would be an extra $10 per line to upgrade to T-Mobile ONE Plus, meaning the total upgrade would be $30 per person per month. I spend a lot of time abroad so if that gets me consistently faster data then I consider it to be worthwhile, but if it makes a difference every now and then, I'll probably stick to what I have now.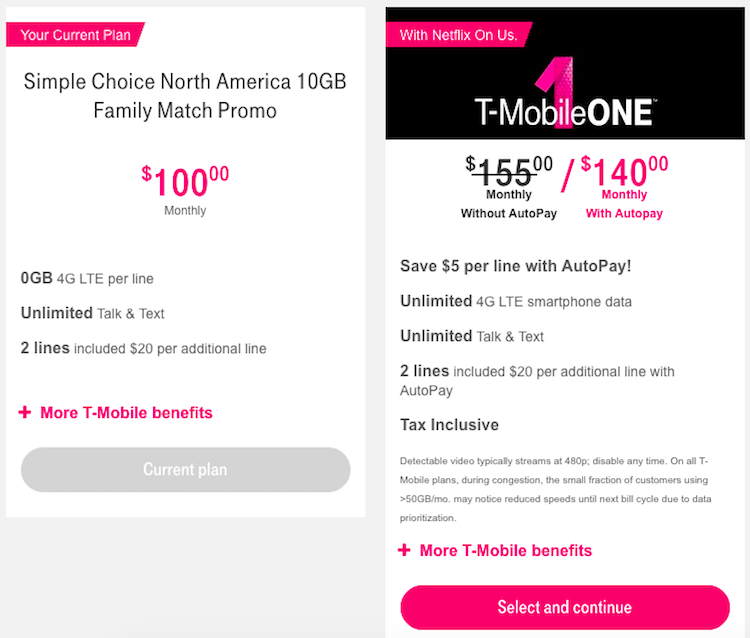 I'd love to hear what experiences you guys have had with T-Mobile ONE Plus!