There are many words which can be used to describe the holidays (and really the remainder of the year), though generally "relaxing" and "stress-free" aren't among them.
Personally this week and the week around Christmas are my two least favorite weeks of the year to fly, as they're also the busiest for domestic travel. The reality is that planes are packed with leisure travelers/families, and that can translate to lots of infrequent flyers.
Which is totally fine, though it also translates into less informed flyers, as many don't fly often. Yes, you have to take your shoes off. No, you can't take your pumpkin spice jam through security. Yes, you may have to gate check your bag if you're in the last zone. No, the flight attendant doesn't know if they'll hold your connecting flight.
In the past I've shared seven tips for stress-free holiday travel, so check out that post if you're traveling over the coming days. While the post is much more detailed, the general tips are:
Track your flight
Pack light
Allow extra time
Plan for security
Be prepared for cancellations
Invest in lounge access
Spread some cheer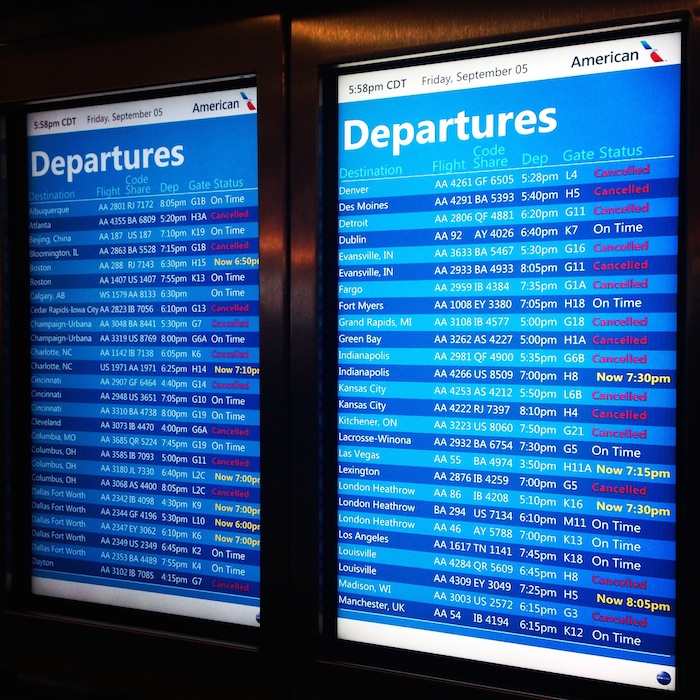 I think it's worth pointing out that all of the above is amplified even more this year, given the current "security alerts" for travel. The State Department has issued a rare "worldwide travel alert," which will make the security process even more time consuming.
While I don't have much faith in the TSA actually doing their jobs correctly and thoroughly, you can expect a lot more "theater" at airports. The challenge is that TSA staffing is already at maximum levels over the holidays, so there's not much manpower they can really add.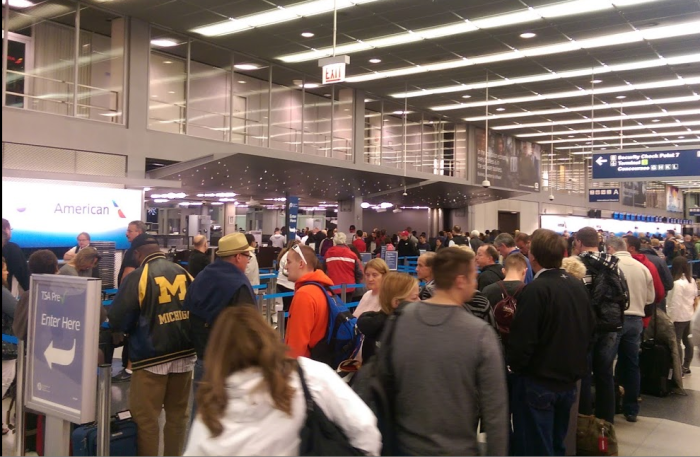 Just to give a firsthand example, this morning I had a 5AM flight out of Newark. Yes, the flight actually departed at 5AM, and boarded at 4:30AM (good thing I just returned from an international trip and was jetlagged, or else I might have hated myself for booking that).
I got to the airport at 3:30AM, figuring that would give me plenty of time, and that I'd beat the crowds. Security was absolute chaos. There were lines extending beyond the actual "roped" security area. I figured "great, at least I have access to the priority security lane."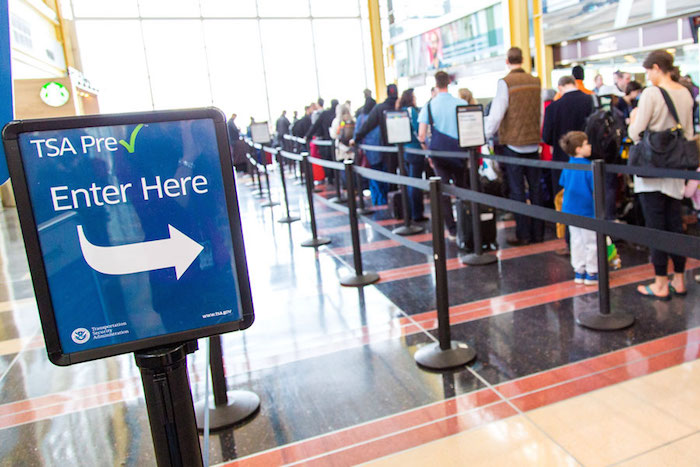 Well, apparently the checkpoint was so full that they decided to use the priority security lane for everyone. Gotta love when they eliminate a perk when it's most useful… grrr!
It took me almost 30 minutes to clear security, and that was at 3:30AM on Tuesday.
Airports will get significantly busier this afternoon, tomorrow, and over the weekend, so plan accordingly. While the airport can be a stressful place to hang out to begin with, you're still better off arriving early than dealing with the fear/possibility of missing your flight.
The one upside of traveling around the holidays is that upgrades are super easy, given the number of non-elite travelers. Only four of 16 first class seats were occupied on my flight this morning, which is super rare on a domestic flight. My transcon connection didn't have anyone on the upgrade list in first class, and they were even able to accommodate non-revs up front.
I realize all the above advice will sound basic to road warriors, but I was caught off guard by just how busy the airport was this morning, so figured I'd pass on my experience.
If you're flying over the Thanksgiving holiday, what has your experience been at airports? Has security been equally horrific, or was I just really unlucky?
Safe travels to everyone on the road in the coming days, and happy Thanksgiving!