Update: Here's the latest on South African Airways' new A350.
South African Airways has major issues. The airline continues to lose massive amounts of money, they have an inefficient fleet and route network, their CEO recently resigned, and the government can't seem to decide just how involved they want to be in SAA's turnaround (if it ever happens).
Currently SAA's long haul fleet consists of 27 aircraft, including a mix of A330s and A340s. These aren't especially fuel efficient planes, and up until now the airline hasn't really had any plans for modernizing their fleet.
Well, it looks like that will be changing soon.
South African Airways has announced that they'll add A350-900s to their fleet starting in the second half of 2019. The airline plans to use these planes to fly between Johannesburg and New York JFK, and will lease them for up to three years. It's my understanding that the airline plans to add two of these aircraft to their fleet, though this detail isn't specifically written in the press release.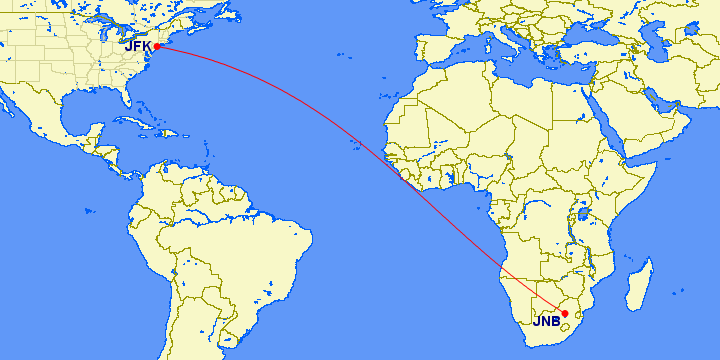 SAA says that this plane will reduce fuel burn by about 20% compared to the plane they're currently using for the route, which is the A340-600.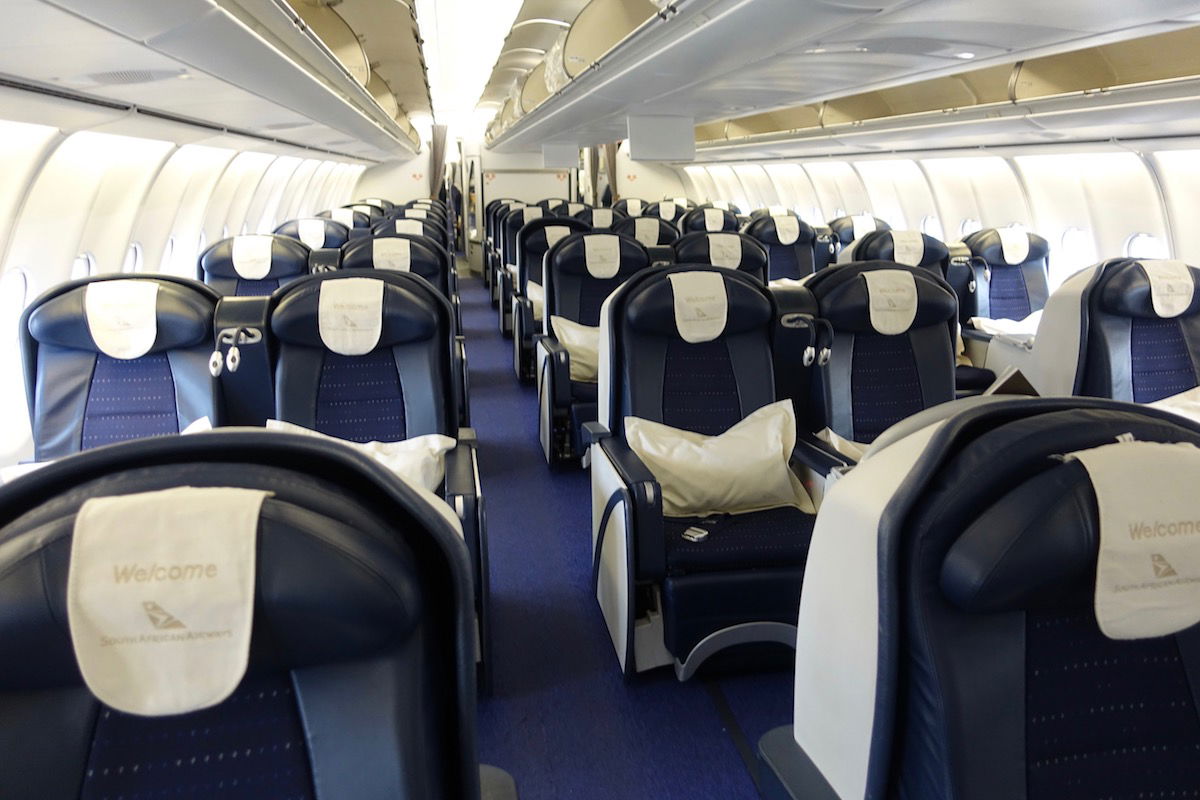 South African Airways' A340 business class
The airline has stated that the plane will have 246 economy seats, and the first six rows of economy will feature extra legroom. SAA hasn't yet clarified how many business class seats there will be.
No exact date has been given for the plane entering service, but rather it's said that the plane will join the fleet as soon as it has met regulatory authority requirements.
Usually airlines order planes years in advance, though in this case it seems like the airline is getting the A350 on fairly short notice, and is only leasing it. While the airline hasn't officially stated where these planes are coming from, it's my understanding that these were planes that were supposed to go to HNA Group, and specifically frames B-304Z and B-305A. So I wouldn't be surprised if they feature reverse herringbone seats in business class, as HNA Group airlines are installing on their newest A350s.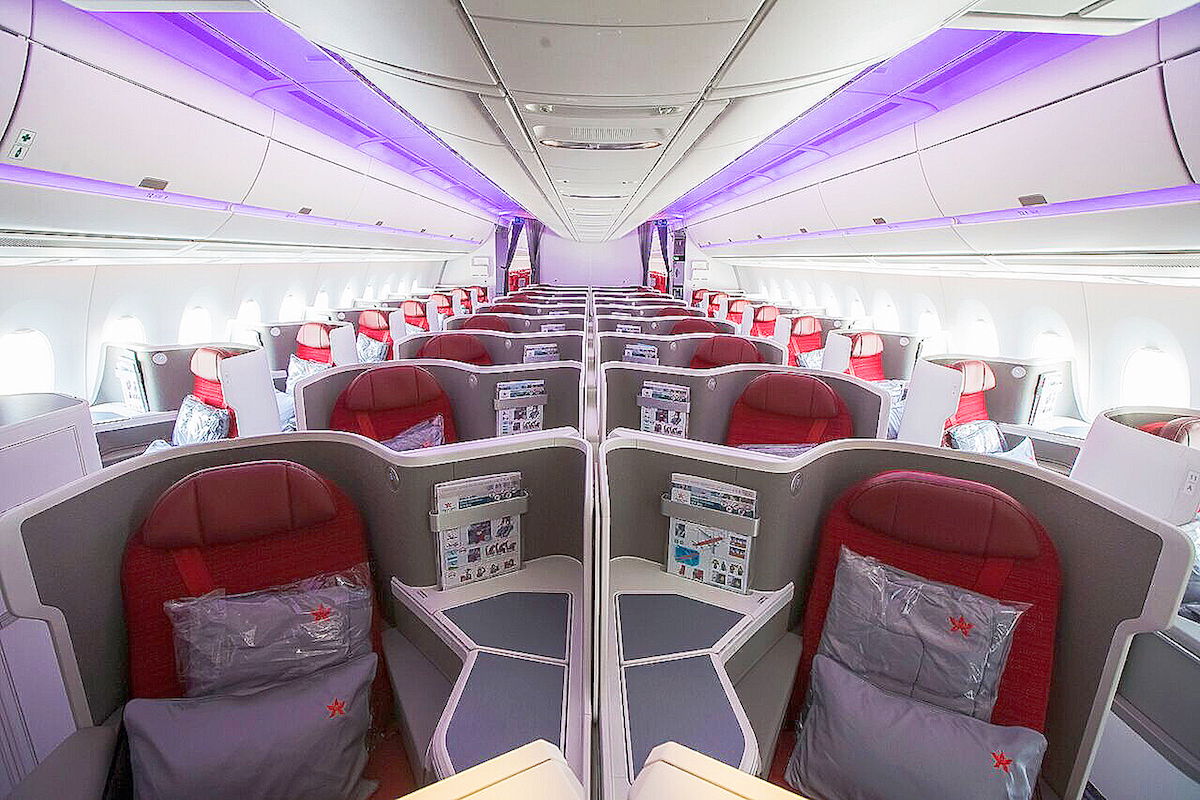 SAA isn't the only airline getting an A350 on short notice. Fiji Airways is also taking delivery of two A350s later this year. These planes were supposed to go to Hong Kong Airlines, but due to their financial situation, Fiji Airways took over the leases.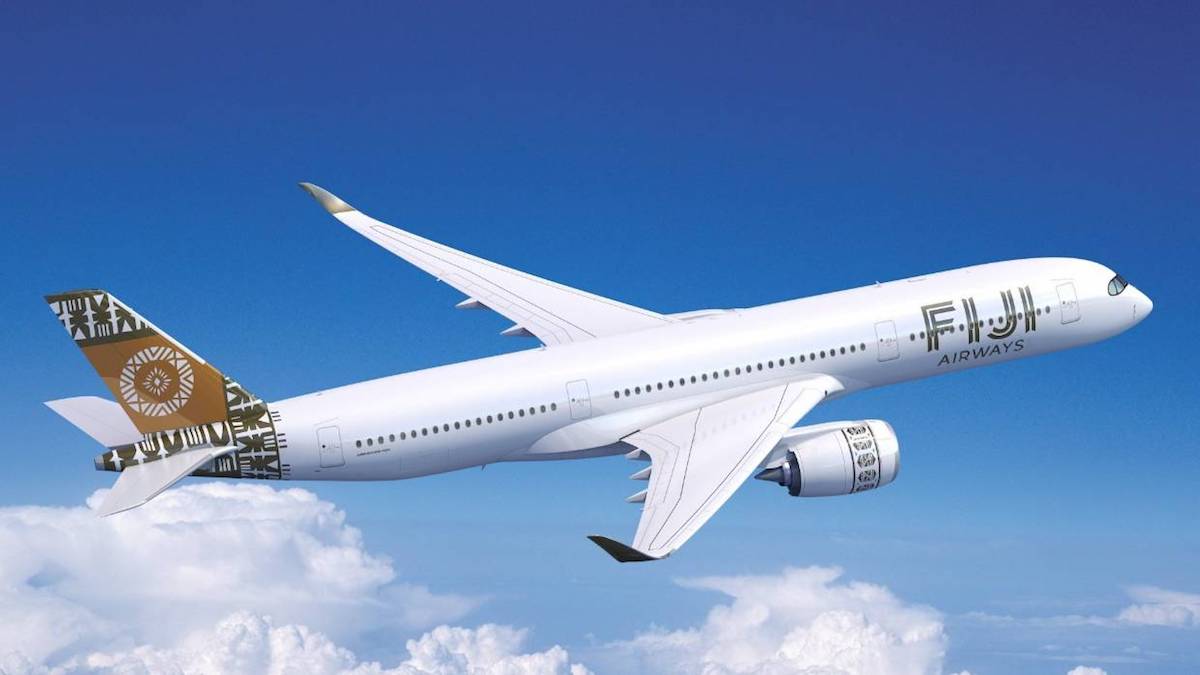 Fiji Airways' A350
This is an exciting development, and I can't wait to learn more. Hopefully they also develop a long-term strategy for what they'll do after the three year lease is up.
Are you excited about SAA getting A350-900s?
(Tip of the hat to @divanera1994)