In late June I wrote about an exciting update for struggling South African Airways — the airline would be leasing some Airbus A350s. SAA has been on the brink of liquidation for years, with an inefficient fleet, inefficient route network, and debt that they can't repay.
Yesterday I wrote about how the airline took delivery of their first A350 (is that a beautiful livery, or what?), and today the airline has revealed more details about their plans with the A350s.
South African Airways Will Get Four A350s
South African Airways has just taken delivery of their first Airbus A350-900, which has the registration code ZS-SDC. The airline will be taking delivery of a total of four of these planes over the next six weeks.
The first two A350-900s will be planes that flew for Hainan Airlines for a period of under a year before being stored, while the next two A350-900s will be brand new A350-900s that were supposed to be delivered to Air Mauritius, but are now going to South African Airways instead.
Looking at the history of the first A350-900:
The plane was initially supposed to go to LATAM, though the airline never followed through on the lease
The plane then ended up going to Hainan Airlines, where it flew with the registration code B-304Z
The plane started flying for Hainan in January 2019, and was stored this month
Now the plane has been repainted, and should be entering service for SAA soon
The second A350-900 has a similar story.
SAA To Fly A350s To New York By Mid-December
All four A350-900s are expected to enter commercial service by mid-December, which allows time for regulatory approval and crew training. South African Airways will operate these planes for a period of three years, though I imagine the leases have the potential to be extended.
The first A350-900s will be used to operate SAA's Johannesburg to New York route, which is currently serviced by the A340-600. As additional aircraft are introduced, more routes will be operated by the A350 as well.
What Will Business Class Be Like On SAA's A350s?
South African Airways' first two A350-900s will feature a total of 339 seats, including 30 business class seats and 309 economy seats. South African Airways is keeping the same cabins that Hainan had, and Hainan kept the same cabins that LATAM had ordered, since they were the original intended customers for the planes.
The cabin will be the same as the "Layout 2" on this Hainan webpage). In that configuration business class is in a 2-2-2 layout with fully flat beds.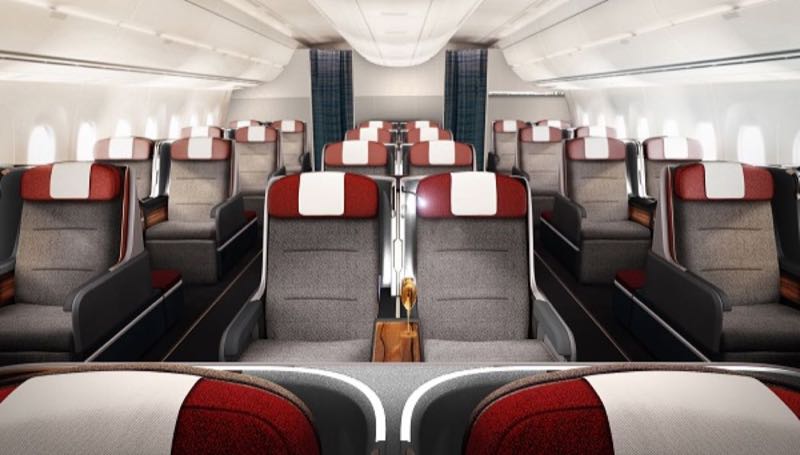 LATAM's A350-900 business class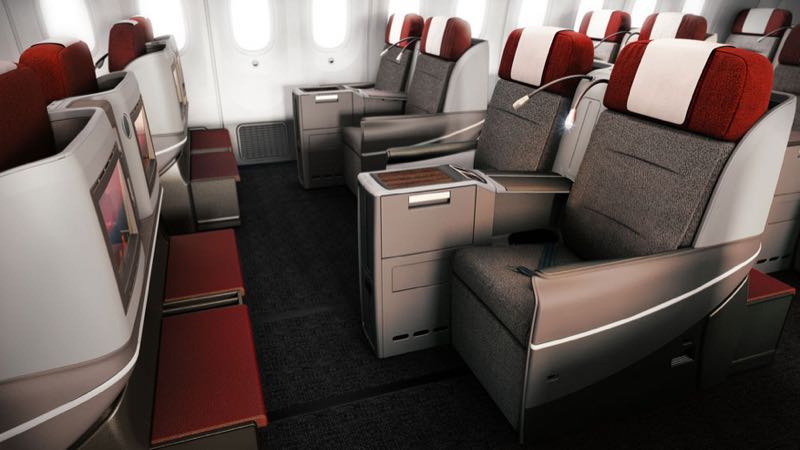 LATAM's A350-900 business class
Unfortunately this isn't the reverse herringbone or staggered configuration we see on some other A350s operated by the HNA Group.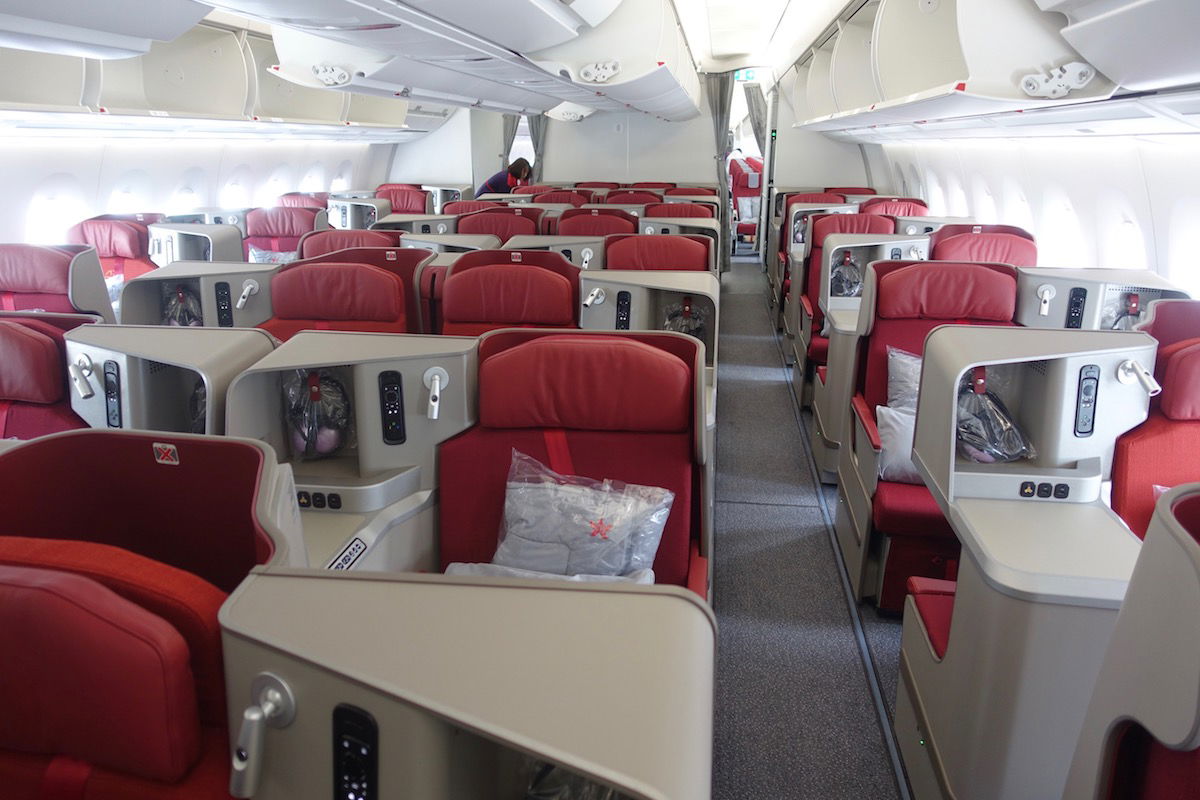 One version of Hainan's A350 business class
We'll have to wait and see what the interiors are like on the A350-900s that were supposed to go to Air Mauritius. Air Mauritius has staggered seats in business class, so if they maintain those cabins then that could prove to be the better configuration.
Bottom Line
South African Airways has received their first A350, and they should get a further three A350s in the next six weeks. The plan is for the planes to start flying to New York and beyond starting in mid-December.
Unfortunately I wouldn't get too excited about the interiors of these planes, at least for the first two A350-900s that used to fly to Hainan. These feature LATAM's 2-2-2 business class configuration, which sure isn't ideal (though is an upgrade over SAA's A340-600 business class in terms of seat width, cabin noise and quality, etc.).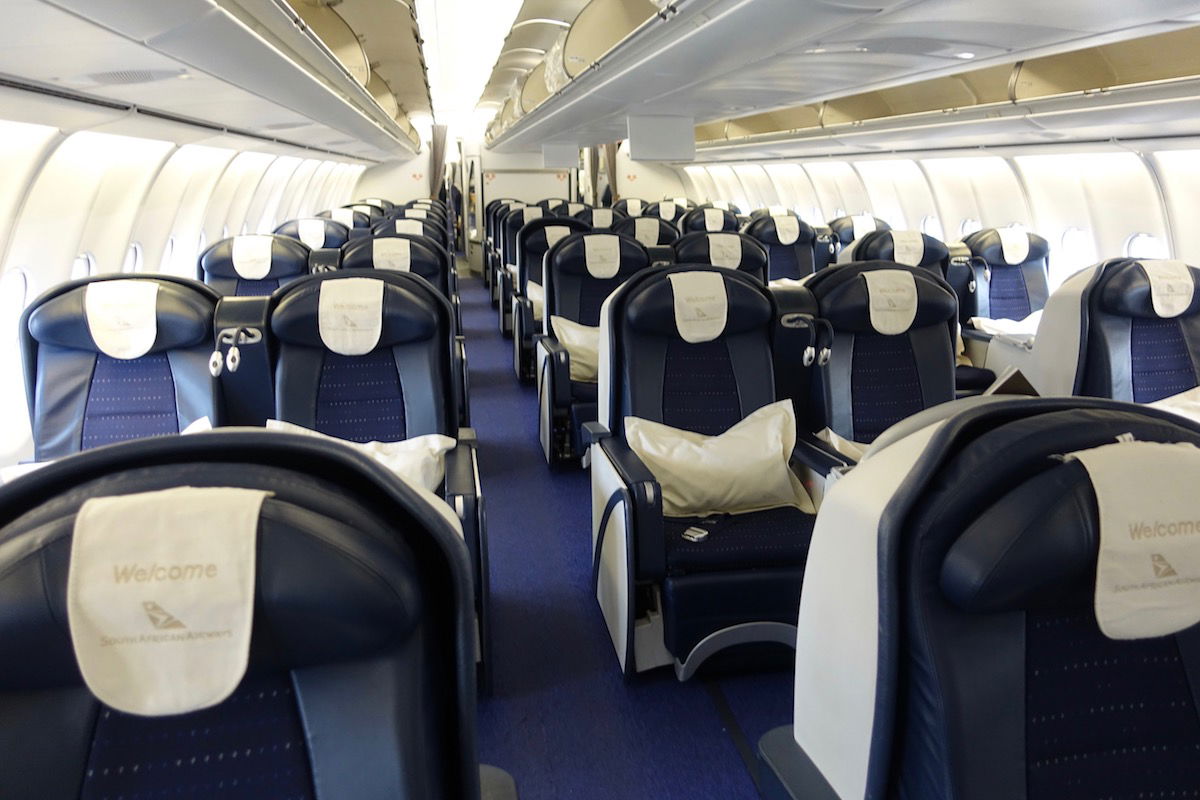 South African Airways' A340 business class
I'm booked to fly South African Airways between New York and Johannesburg next April, and look forward to trying the A350.