The 787 and A350 are two of the most popular new long range planes, and over the coming months we'll see both Airbus and Boeing roll out stretch variants of these planes — Qatar Airways will be the launch customer for the A350-1000, while Singapore Airlines will be the launch customer of the 787-10.
Singapore Airlines has 49 Boeing 787-10s on order, and plans to use them primarily for regional flights. The airline has now scheduled their initial routes for the plane, which will launch in April 2018. Per @airlineroute, Singapore Airlines will fly the 787-10 between:
Singapore and Bangkok between April 3 and May 2, 2018 (SQ970/973)
Singapore and Kuala Lumpur between April 3 and May 31, 2018 (SQ118/119)
Singapore and Osaka Kansai as of May 3, 2018 (SQ618/619)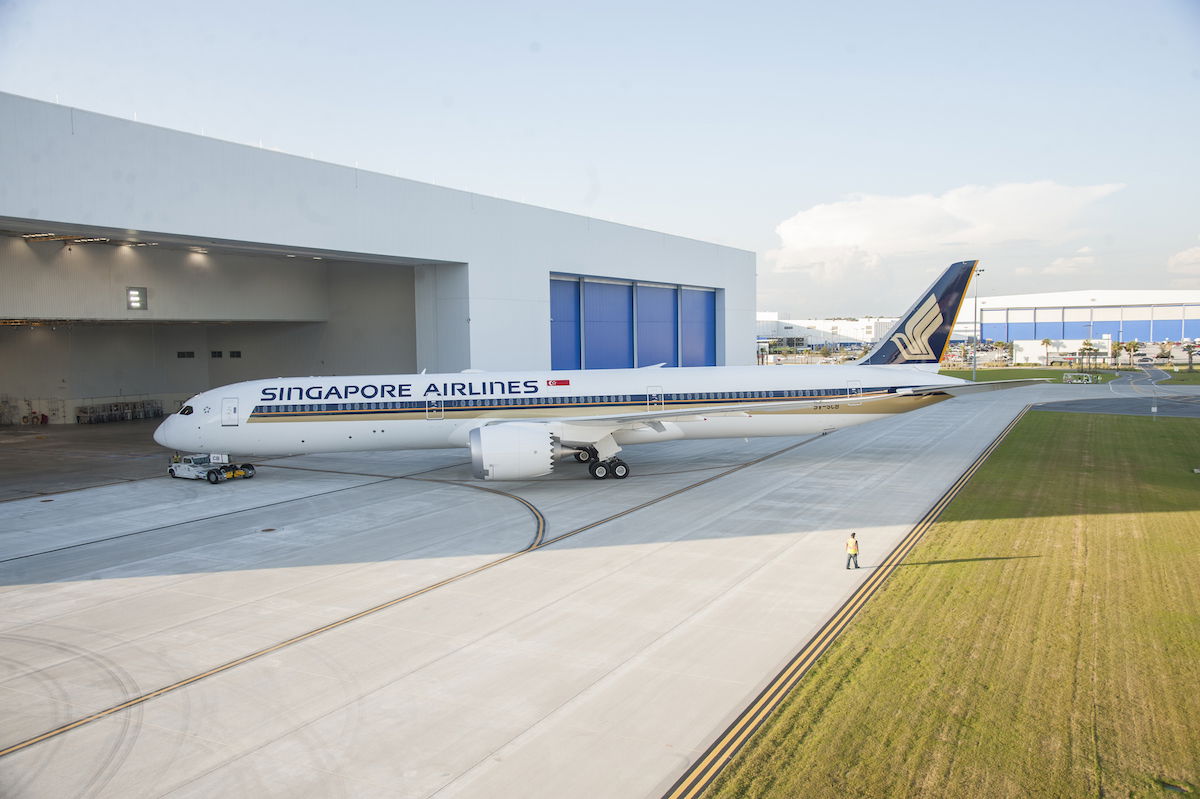 The Bangkok and Kuala Lumpur routes are intended as crew training flights for the plane, as it's normal for airlines to operate new planes on their shorter flights first so crews can get familiar with the plane. Then Osaka is the real launch destination for the plane.
Singapore Airlines' 787-10s will be configured with 337 seats, including 36 seats in business class and 301 seats in economy. In business class, there will be nine rows of seats in a 1-2-1 configuration.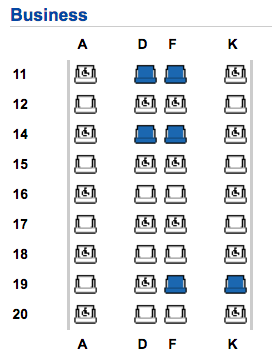 AusBT notes that Singapore Airlines intends to use a new style of seat in business class, the Stelia Opal, which is a fully flat seat with direct aisle access that's nonetheless a pretty dense configuration (the below picture is from the manufacturer, and doesn't account for any modifications Singapore Airlines makes to the seat).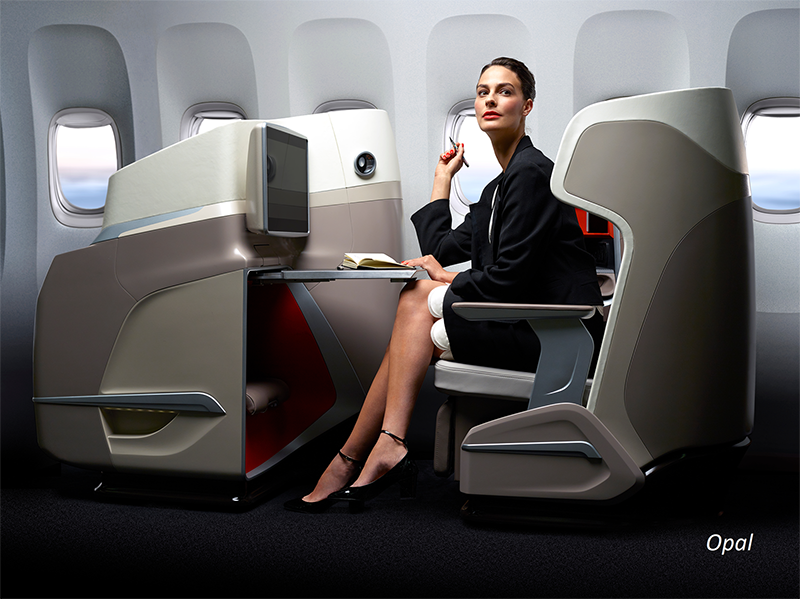 I find it interesting that Singapore Airlines is introducing yet another business class product, just in terms of consistency. I guess that's a good thing, given that most of Singapore Airlines' regional planes feature angled or recliner seats in business class, so this will be an upgrade over that. However, I suspect it won't be an upgrade over Singapore's longhaul business class product.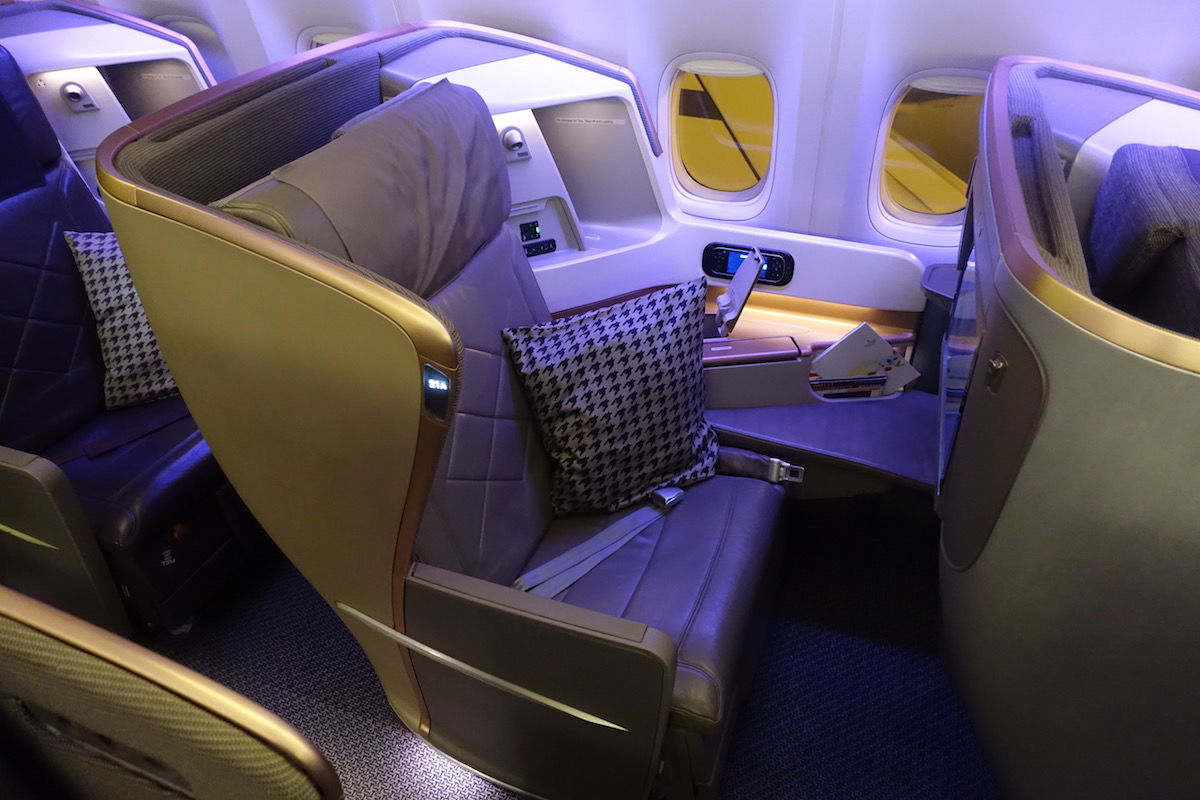 In economy, Singapore Airlines is giving in and going for a 3-3-3 configuration. While that has quickly become the norm in economy on the 787, Singapore Airlines still only has nine seats per row in 777 economy (which is a wider cabin), making them one of the few airlines where that's the case. So their 777 economy seats continue to be wide, while their new 787 economy seats will be as narrow as the seats on most other airlines.
Here's what Singapore Airlines' SVP of Market Planning had to say about the new plane:
"We are honoured to be the first to fly the highly advanced Boeing 787-10. It will be a key element of SIA's overall growth strategy, enabling us to expand our network reach and strengthen our operations."

"The introduction of our new regional cabin products on the 787-10s is part of our commitment to continuous product innovation and leadership, to enhance the premium travel experience for our customers."
Bottom line
49 planes is a big order, so eventually a good number of Singapore Airlines' short-haul flights should feature these new cabins. For most routes this represents a significant improvement in business class, while in economy this will be a pretty tight squeeze, at least compared to Singapore Airlines' otherwise very spacious cabins.