A few days ago I wrote about a rumor that Singapore Airlines would be making a major adjustment to their Singapore to Houston route. The fight presently operates via Moscow, though due to the economy in Moscow, Singapore Airlines was planning on routing the flight via Manchester instead.
Well, it's now official, and the route change is happening even faster than we expected. As of October 30, 2016, Singapore Airlines will operate a Singapore to Manchester to Houston flight 5x weekly with the following schedule, per routesonline.com:
SQ52 Singapore to Manchester departing 2:35AM arriving 9:00AM
SQ52 Manchester to Houston departing 10:15AM arriving 3:35PM
SQ51 Houston to Manchester departing 7:15PM arriving 10:05AM (+1 day)
SQ51 Manchester to Singapore departing 11:35AM arriving 8:20AM (+1 day)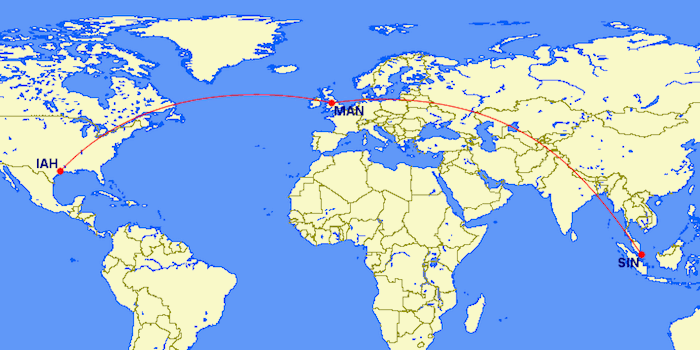 As part of these changes:
Singapore Airlines will continue to operate a Singapore to Moscow flight, though will reduce the frequency from 5x weekly to 4x weekly
The Moscow to Houston flight will be discontinued altogether
Presently Singapore Airlines operates a flight from Singapore to Munich to Manchester, so the Munich to Manchester tag flight will be discontinued (which was always a fun fifth freedom route)
This new Singapore to Manchester to Houston flight will be operated by a three cabin Boeing 777-300ER, meaning it'll feature Singapore's "old" first class product.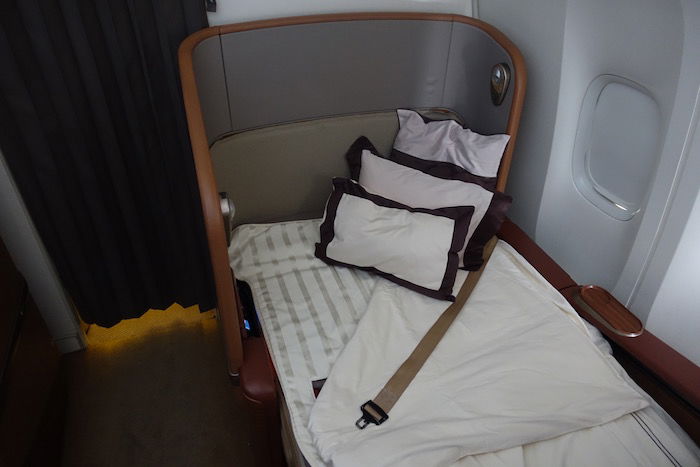 It also features Singapore's "old" business class product, which is still excellent.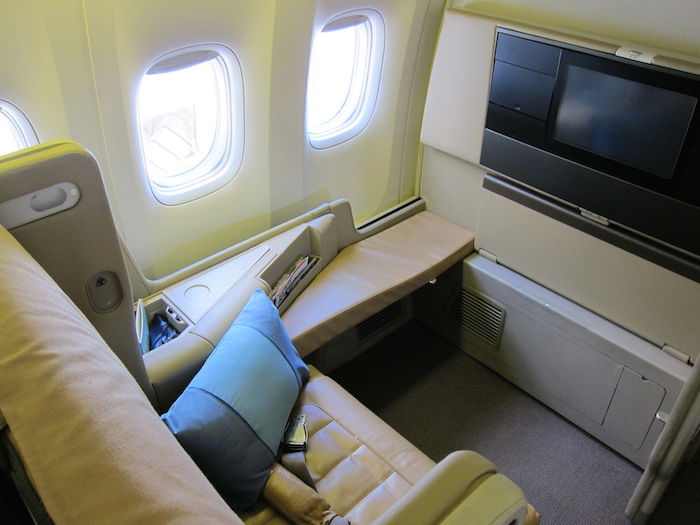 I imagine at some point this route will be upgraded to a four class 777-300ER, featuring Singapore Airlines' new first & business class, as well as premium economy. However, it's sort of a blessing that this is one of the "old" planes, since the new ones feature just four first class seats, rather than eight.
As of the time of this post, the Singapore to Houston flight via Moscow is still bookable, though I imagine it will be removed from the system shortly. Meanwhile all the awards between Houston and Singapore that route via Manchester show as waitlisted at the saver level. I suspect this will eventually be updated.


Similarly, when Singapore Airlines announced their San Francisco to Singapore flight they didn't have any saver award space, but then recently they added a lot of space.
Once the flight does become bookable at the saver level, the one-way award cost between Houston and Manchester should be:
57,375 KrisFlyer miles in first class
48,875 KrisFlyer miles in business class
There are also some mild carrier imposed surcharges, and keep in mind that if you're departing the UK you'll be subject to the UK Air Passenger Duty.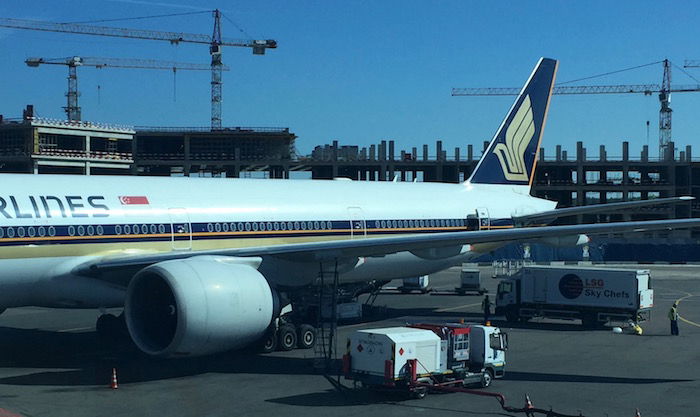 Bottom line
I'm not surprised to see Singapore Airlines change up this route, given the economy in Moscow. While Manchester as a stopover point was puzzling at first, given that it's not a Star Alliance hub, I can see the logic now. Singapore will presumably be codesharing with United on the route, and since it's a route United doesn't serve, there may be a significant amount of demand.
Between this change and Singapore Airlines' recent US service changes, the scope of their US service is changing drastically in October.
Do you plan on taking Singapore Airlines' new flight between Houston and Manchester?