Last year I first wrote about how Singapore Airlines will be introducing a premium economy product in the second half of this year. They've been tight-lipped about the new cabins, though a couple of days ago they finally unveiled the first routes which would feature the new premium economy cabin.
The most noteworthy news with the route announcements (at least from my perspective) was that Singapore Airlines will be cutting first class capacity in half on the 777s which feature premium economy, from just eight to four seats. Of course this will translate into substantially less saver level first class award space.
Anyway, today, Singapore Airlines has unveiled all the details about their new premium economy product.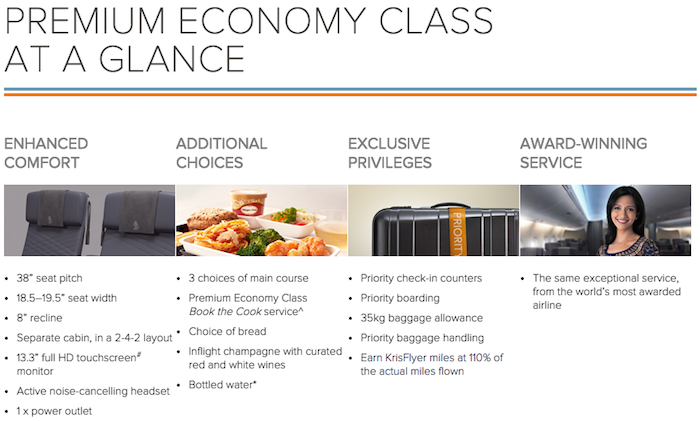 They've even set up a dedicated website about their premium economy.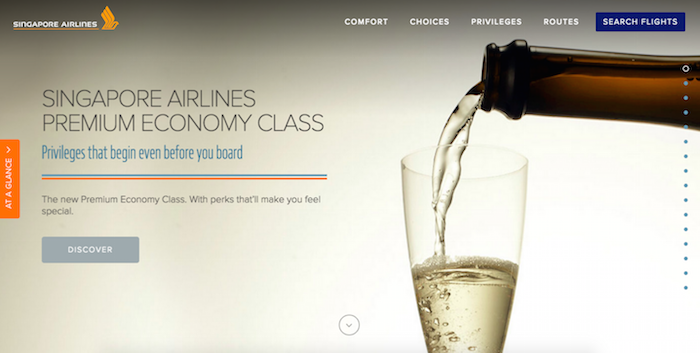 To start, here's a short promotional video about the new premium economy product:
Singapore Airlines Premium Economy seat
Singapore's 777-300ERs will feature 28 premium economy seats, while their A380s will feature 36 premium economy seats.
In both cases, the seats will be in a 2-4-2 configuration, so they have eight abreast seating.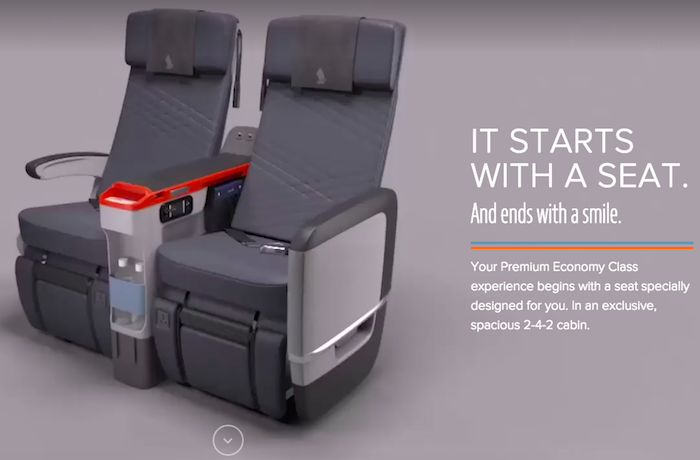 For comparison, the A380 usually has ten abreast seating in economy (3-4-3), while the 777 usually has nine abreast seating in economy (3-3-3).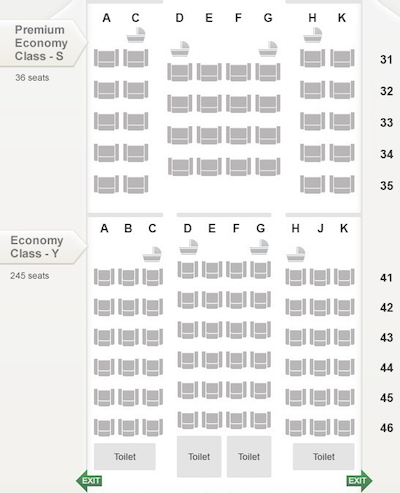 A380 seatmap, including premium economy
Singapore's premium economy seats will feature 38″ of pitch, so they'll be comparable to domestic first class in the US.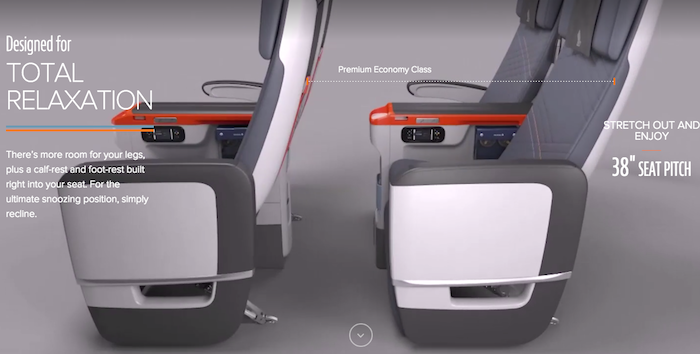 The seat width will be 18.5-19.5″ (presumably the 777 seats will be 18.5″ while the A380 seats will be 19.5″ due to cabin width).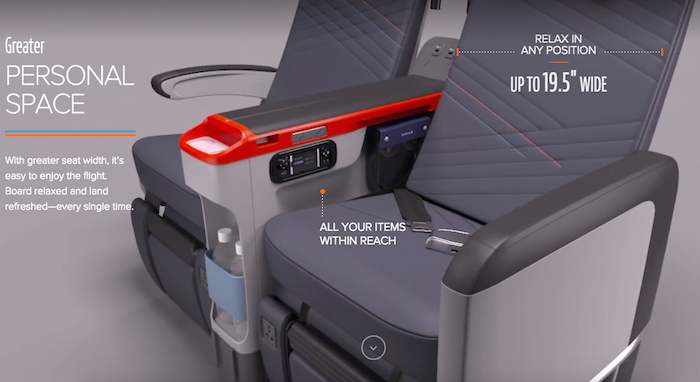 The seats will feature 8″ recline, which is quite good.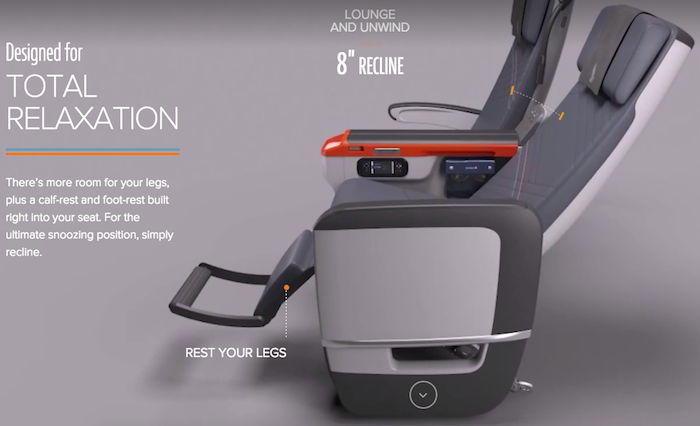 In terms of entertainment, the screens will be 13.3″.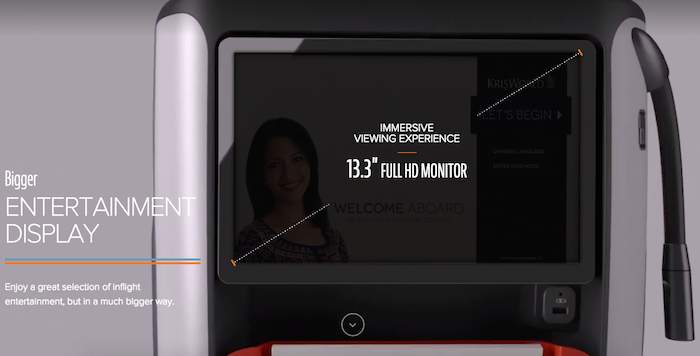 Purely in terms of space, Singapore's premium economy seat will be industry average. ANA, British Airways, Cathay Pacific, etc., all advertise having roughly 38″ of pitch and 18.5-19.5″ width in premium economy.
Singapore Airlines Premium Economy service
So what will set Singapore Airlines premium economy apart in terms of the onboard product?
Three choices of main courses (I think they'll match economy quality, though in economy there are only two options)
The option to Book the Cook, so that you can pre-order your meal from a wider selection of options (which up until now has only been for first & business class)
Choice of bread (in economy there's only one type of roll they serve)
Champagne (which isn't available in economy)
Bottled water (only cups of water are available in economy)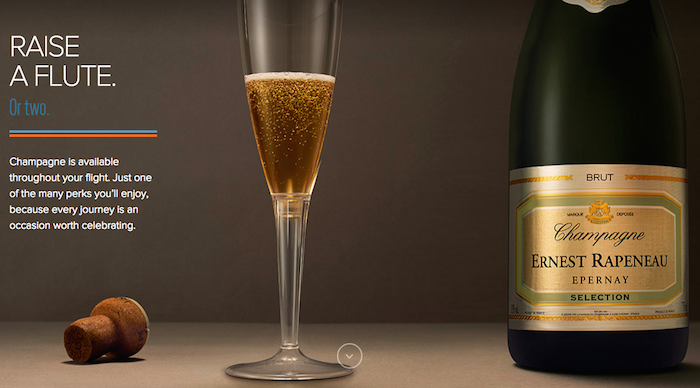 And presumably service will also be a bit more attentive in premium economy.
Singapore Airlines Premium Economy benefits
In addition to the enhanced onboard experience, premium economy also comes with the following privileges:
Priority check-in
Priority boarding
35kg luggage allowance (as opposed to the economy allowance of 30kg)
Priority baggage handling
110% KrisFlyer mileage accrual (as opposed to the 10-100% economy accrual)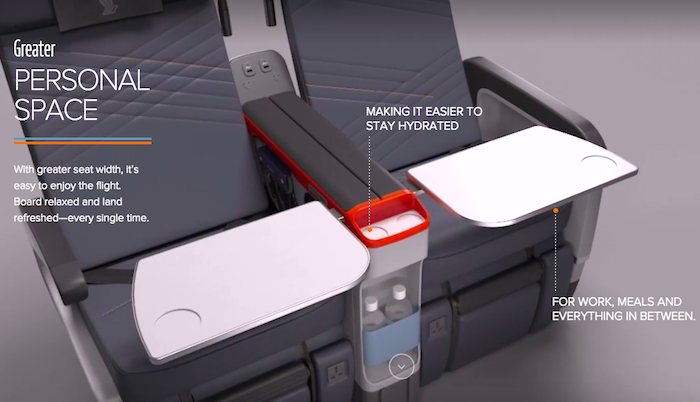 Singapore Airlines Premium Economy price
As I explained in my previous post about Singapore's new premium economy, they're taking out almost double as many economy seats as they're putting in premium economy seats. On the A380, for example, they're removing 66 seats and adding 36 seats.
| | Current A380 | New A380 | Change in Capacity |
| --- | --- | --- | --- |
| First Class | 12 | 12 | 0 |
| Business Class | 86 | 86 | 0 |
| Premium Economy | N/A | 36 | +36 |
| Economy | 311 | 245 | -66 |
Singapore Airlines A380 Configuration Changes with a Premium Economy Cabin
Presumably long term fares have to be at least twice as high as economy for them to turn a profit on the product. Of course that's an oversimplification, as it doesn't take into account marketing costs or perhaps seats that would have otherwise been empty, but in general I don't think it's an unfair statement.
So how is Singapore Airlines pricing premium economy so far? Let's take a look at Singapore to Hong Kong. Booking way in advance, here are the available fares:

As you can see, premium economy is way more than a "Super Deals" economy fare, while it's only marginally more than a "Flexi" fare.
The same is true for a ticket between Singapore and Sydney: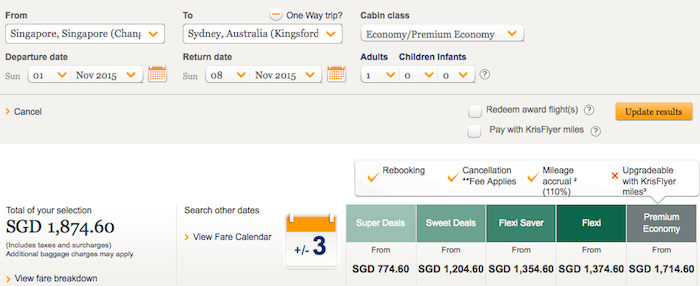 I'd say the pricing is reasonable, and in general customers will probably get the best value on premium economy if booking close to departure, when the economy fare would be quite high as well, in which case the premium may be minimal.
Bottom line
Singapore Airlines is arguably (I'd say almost unarguably) the all around most solid airline in the world. I haven't flown longhaul economy in over a decade, but having recently walked through their economy cabin on the 777, I felt like I actually wouldn't mind flying it. The cabin was spacious (only nine seats per row) and clean, the crew was friendly, and the food actually looked edible.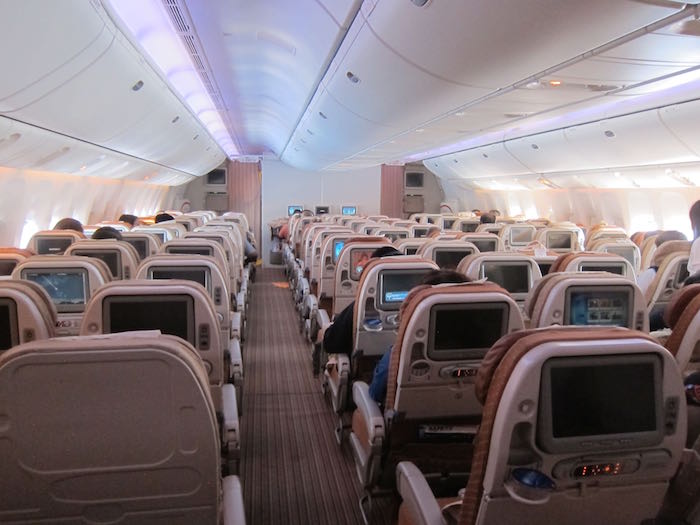 Singapore Airlines 777-300ER economy cabin
While I don't think Singapore's premium economy is revolutionary in terms of the hard product, when you add more personal space and attentive service to an already amazing product, I think it's a winner.
Kudos to Singapore on this move, as much as I'm sad to see four seats being removed from the first class of the 777. With how good their business class product is, they're really creating a unique "inbetween" option here.
What do you think of Singapore Airlines' new premium economy?