What are reasonable expectations to have when flying during the coronavirus pandemic? A reader points me to a complaint posted on Singapore Airlines' Facebook page, expressing frustration over a flight he describes as "daylight robbery."
It does raise the question of what expectations customers should reasonably have when traveling during the coronavirus pandemic.
What happened on this Singapore Airlines flight?
While you can go to Singapore Airlines' Facebook page to read the whole complaint, let me summarize the traveler's concerns. This involves a passenger's experience on June 20, 2020, flying SQ324 from Singapore to Amsterdam.
The traveler is a Solitaire PPS Club member (Singapore Airlines' top tier status) who was in business class, a ticket he claims he paid $7,000 for (presumably SGD, which is ~5,030USD).
What made this travel experience so terrible?
First there was no champagne in business class:
no champagne aboard business cabin. How then is my cabin different from economy? you have one red wine, one white wine, tiger beer onboard for business flights.
Then in order to minimize contact between the crew and passengers, there was no drink service before the meal:
no drink service before the meal. i understand that sq is trying to reduce contact between cabin staff and passengers. then why charge regular prices? i understand sq wants to do a one tray service. so reduce your prices for business class. why can't there be a graciousness in the new normal? your cabin staff did not even offer an extra drink. i had to ask for it. i dont think this is worth a regular business flight price.
The passenger didn't like being treated "like a potential infectious customer" by staff:
i did not appreciate that on principle i was treated like a potential infectious customer by your staff. if cabin staff are so afraid to serve, sq should not start their flights until there is a vaccine.
There was no offer for coffee or tea:
no offer of coffee or tea after the one tray service. how can you charge me $7000 for my seat?
He's really harping on about this additional drink service and champagne:
a business class flight should at least have a drink service (and here the champagne is very important to make a difference between economy and business cabin), and a post dinner drink. The breakfast was the same. i wouldn't go into more details.
Did we mention he doesn't like champagne being cut?
i have other concerns about the lounge – no first class for solitaire pps. this is tolerable but no champagne again in the business lounge. this is ridiculous.
But he only wants to focus on the really important points, and not quibble at all:
I dont want to quibble about the inflight entertainment being from march. or no towel service etc. i understand that the airlines is only restarting. but this does not excuse any of the above points that i have elucidated.
And then there's the worst part of this incident. You won't believe what happened. He didn't get his special PPS Solitaire Club goodbye from the chief steward:
worst of all, no special goodbye by the chief steward for loyal customers. whats happened to basic manners on a business flight.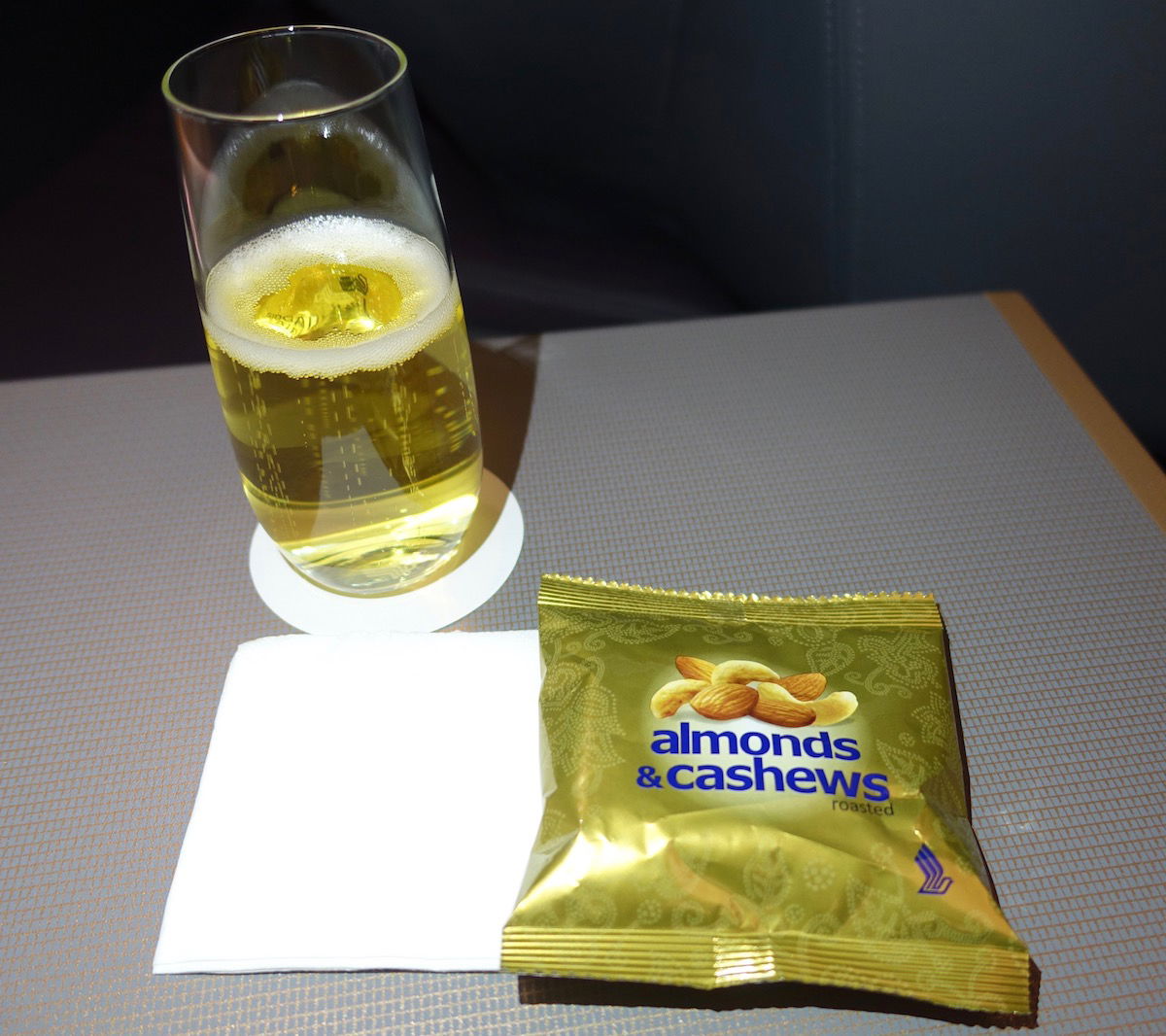 Champagne in Singapore Airlines business class
Should the ticket have cost 30% less?
The traveler obviously wasn't happy, so he proposes two solutions:
If staff are going to treat passengers "like a potential infectious customer" then they shouldn't start flights until there's a vaccine
The ticket should have cost 30% less
He makes the point about the ticket price repeatedly:
Singapore Airlines should be ashamed of itself for charging so much for a flight that was worth very little. Just like all restaurants which were forced to do take out service at a discount during phase 1, SQ should be charging 30% less for its business flights. Why?
Maybe it's different in Singapore, but I haven't seen any restaurant in my area that has lowered prices while reopening. If anything, we've seen some restaurants add coronavirus surcharges.
And then he makes that point again:
then why charge regular prices?
And again:
so reduce your prices for business class.
And again:
you mean that business ticket prices do not justify an additional drink?
And again:
i dont think this is worth a regular business flight price.
And again:
how can you charge me $7000 for my seat?
And again:
singapore airlines should really charge equitably for what it is providing during this time and not be so greedy for money.
And again:
i will definitely not pay for another business class flight until we are told this will be different during the new normal.
And again:
Finally i think that given all this, singapore airlines should deduct 30% of its regular business prices.
And again:
and how dare you charge the same prices for this present quality of service?
Hopefully you guys get the point. My gosh, at this point I feel like I need a glass of champagne…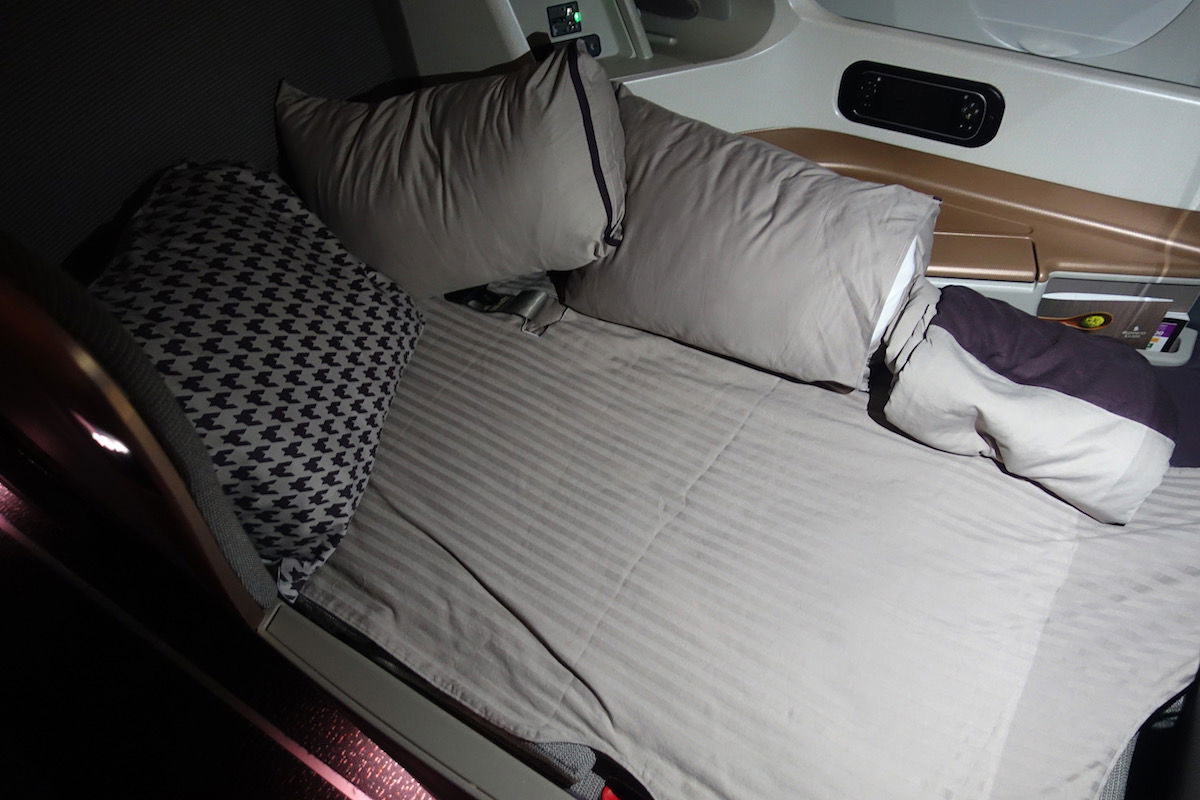 Apparently the bed isn't worth anything… it's all about champagne!
My take on this situation
Singapore Airlines frequent flyers are known for having extremely high expectations of the airline. While the airline does set a very high bar, I would hope they'd give the airline a bit of leeway during the pandemic. But clearly some people aren't.
I have two overall thoughts. First of all, personally I give airlines a lot of leeway right now when it comes to the soft product:
The global airline industry is losing billions of dollars right now
People aren't taking flights for fun, they're taking flights because they want to get somewhere (whether essential or not)
While it's true that some elements of what we're seeing may be cost cutting, frankly I can't really blame airlines, since it's not like they're losing bundles of money right now
What I really can't wrap my head around is the suggestion that Singapore Airlines should be lowering prices by 30%:
Airline pricing has long been based on supply and demand, rather than the cost of providing air transportation
Since the passenger is assigning a very specific value to what should be discounted, is he suggesting some champagne and a goodbye from the crew is worth 2,100SGD?
Was the passenger flying from Singapore to Amsterdam because he wanted to go to Amsterdam (in which case this seems like the most convenient option), or was he doing it just for the fun of flying?
Would the passenger have found it worthwhile to connect somewhere and fly another airline in order to get a glass of champagne? If not, it sounds like he would have still chosen Singapore Airlines…
Singapore Airlines made it clear that alcohol offerings would be adjusted across all cabins, so it's not like they promised something they didn't deliver on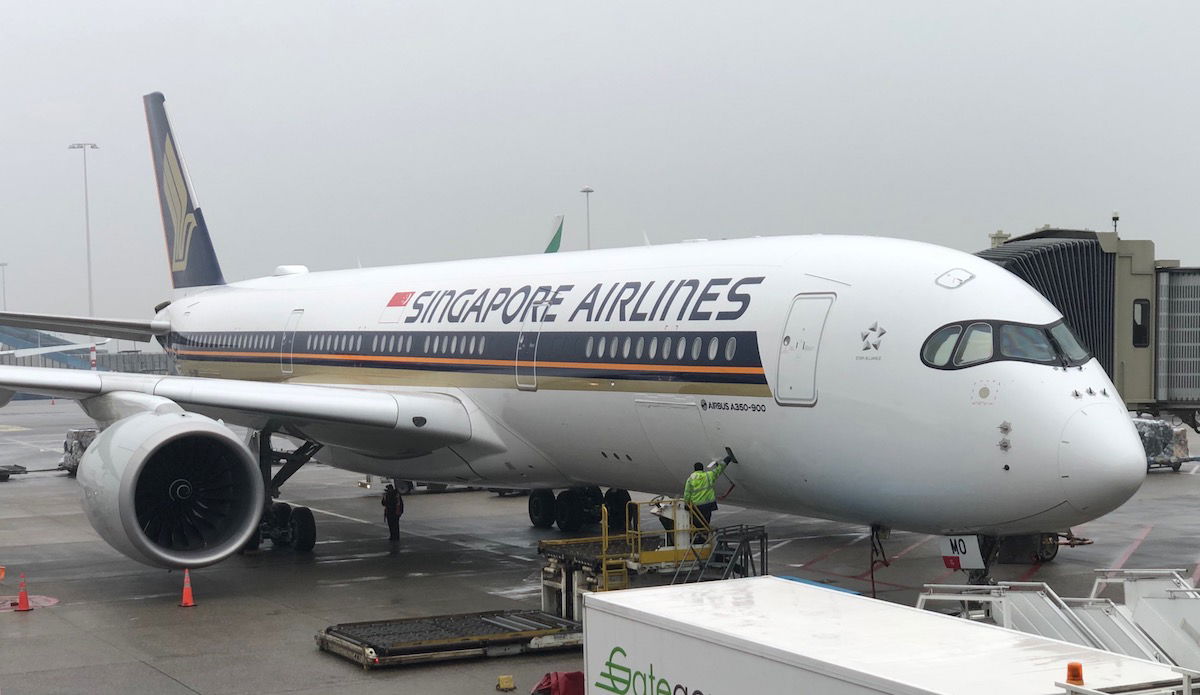 Singapore Airlines deserves some slack, in my opinion
Bottom line
I know Singapore Airlines sets the bar high for inflight service, but I think it's only fair to cut all airlines some slack during the current pandemic. Some service changes are for safety, while others may very well be for cost cutting, under the guise of safety.
But the truth is that at this moment I don't particularly care. Traveling by air right now is about getting from Point A to Point B safely. If you fly in a premium cabin it should be because you want more space and want to be able to rest, and not because of any expectations of the soft product.
I flew American Airlines a few weeks back for the first time in months, and ironically it's the most I've ever enjoyed flying American despite the lack of service. Everyone was so professional, and there was a real sense of "we're all in this together" among employees and most passengers.
What do you make of this guy's complaint?