Airlines around the world are adjusting service protocols in light of coronavirus. What's surprising is the vastly different approaches that airlines are taking.
On one end of the spectrum you have Lufthansa, which will maintain exactly the same service in first class. On the other end of the spectrum you have Turkish Airlines, which will serve cold snack boxes in business class on long haul flights.
Singapore Airlines, known for being one of the world's best airlines, has revealed some service updates we can expect as the airline ramps up operations. How drastically will things be changing?
Singapore Airlines' service adjustments
How will the Singapore Airlines passenger experience change in light of COVID-19? There will be some significant changes, outlined in this brochure for passengers.
First, as Singapore Airlines CEO Goh Choon Phong describes these changes:
"These initiatives help to ensure that, amid the Covid-19 outbreak, our industry-leading health and safety standards remain an integral part of SIA's world-class service promise. This allows our customers to travel with us with full confidence, knowing that we have taken the necessary steps to safeguard their well-being throughout their journey.

We are also working on a variety of new digital solutions that would further enhance the customer experience, as well as support our health and safety initiatives. These will allow SIA to better meet the evolving expectations of our customers during these times."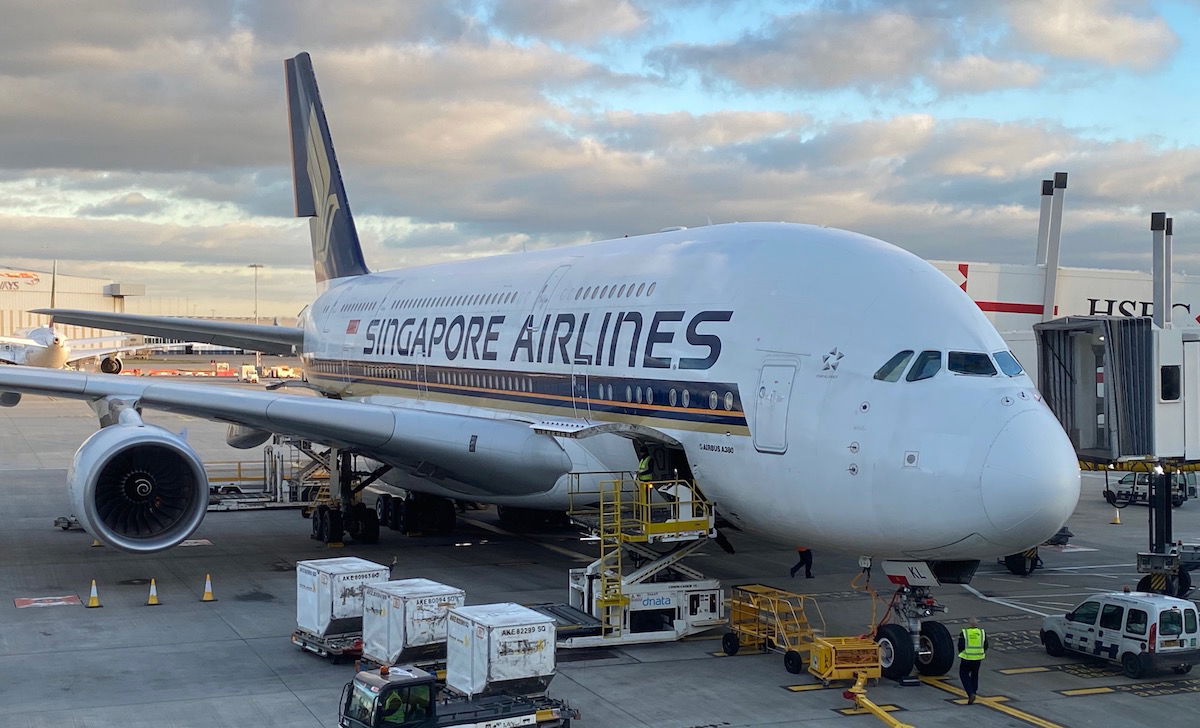 Singapore Airlines A380
Let's take a look at some of the highlights:
SilverKris Lounges will offer a la carte service
Singapore Airlines SilverKris Lounges will feature a la carte meals instead of the buffet service that was offered in the past. This is a trend we may see at more lounges long term, and I think it's not necessarily a bad thing. The big question is how substantial the a la carte dining options will be.
Staff in lounges will wear masks at all times, and gloves when necessary.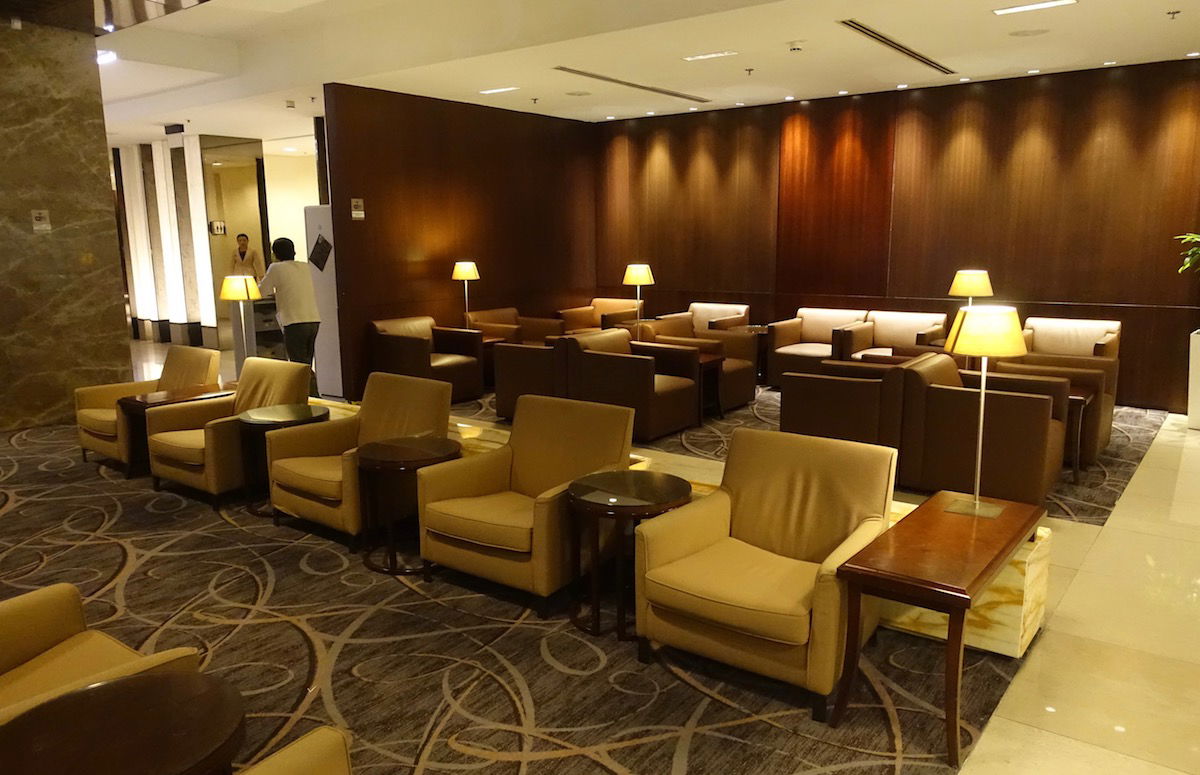 SilverKris Lounges will offer a la carte dining
All SIA Group passengers will get care kits
All passengers traveling on SIA Group airlines will receive care kits, including a surgical mask, anti-bacterial hand wipes, and hand sanitizer.
Will Singapore Airlines flight attendants wear PPE?
As far as the crew goes, you can expect that they'll wear face masks throughout the flight, eye goggles when interacting with customers, and gloves during the meal service.
How is Singapore Airlines' meal service changing?
There will be significant changes to the meal service on Singapore Airlines flights. Changes are being made to reduce the risk of contact for both customers and crews. Here's what we can expect:
Meal services have been suspended for flights within Southeast Asia and services to mainland China, due to regulatory reasons (this is in all cabins); snack bags are provided to customers instead
In first and business class on long haul flights, a single tray service will be introduced in place of a table layout service; SIA is also reintroducing first and business class customer favorites, including satay and garlic bread, as of mid-June 2020
In economy class on long haul flights, the meal service is being simplified, though no further details have been shared about what that will look like
Alcohol offerings have been adjusted across all classes
The airline is working with regulators to progressively enhance food and beverage services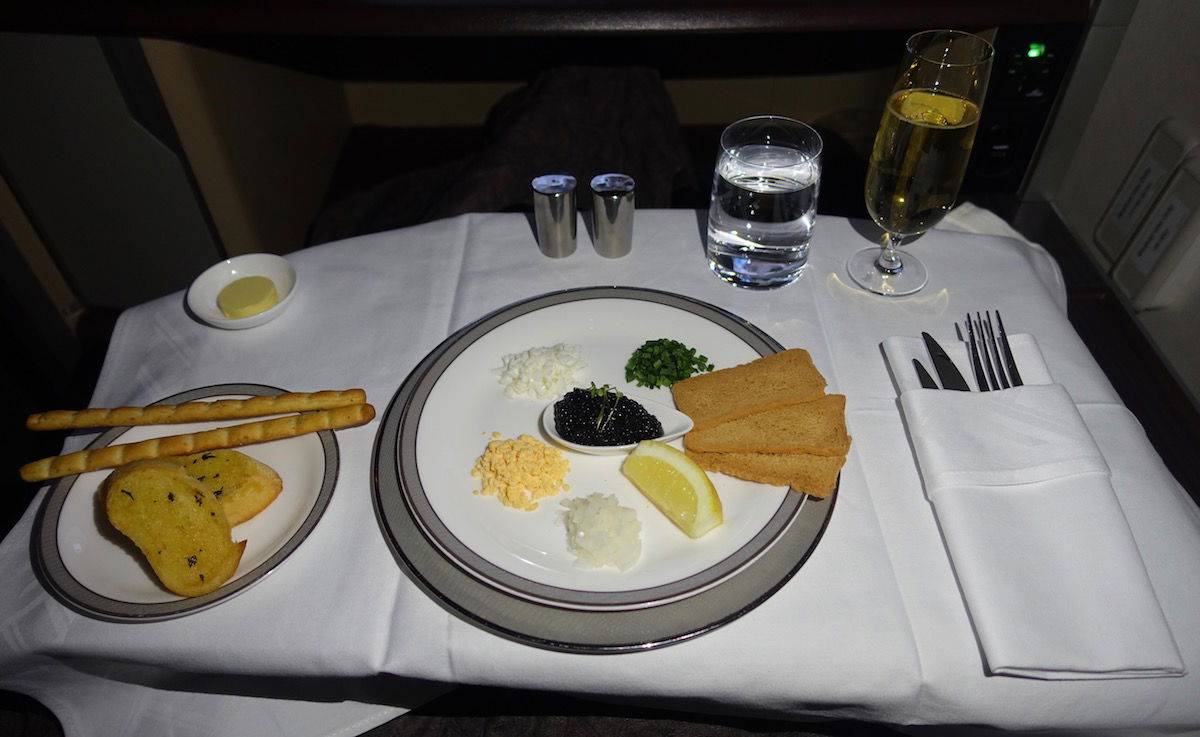 Expect a scaled back meal service in all cabins
Bottom line
Airlines around the world are announcing updated service protocols, and Singapore Airlines is no exception. The airline is making significant changes to both their lounge and onboard service offerings.
Unlike with some other airlines, this does seem to at least partly come down to regulations created by the government, so not all of these service cuts are Singapore Airlines' fault.
As I've said before, I respect whatever approach airlines choose to take in the short-term. Flying won't be fun no matter what for a while, and I recognize that there's no right or wrong answer in terms of what service should be provided.
What do you make of Singapore Airlines' updated service?