On my Singapore Airlines Boeing 787 business class flight from Singapore to Ho Chi Minh City, I was seated in front of someone who wasn't at all happy with his flight. While I think his frustration was potentially valid, the way he went about providing feedback was so wrong…
What caused the issue on this flight
Singapore Airlines is known for its incredible inflight service, even on a short 90 minute flight within Asia. In reality the crew has well under an hour to perform the entire inflight service — the seatbelt sign is on for the first 5-10 minutes, and then the cabin has to be prepared for landing roughly 30 minutes out. That's not a lot of time to serve 36 passengers a full meal.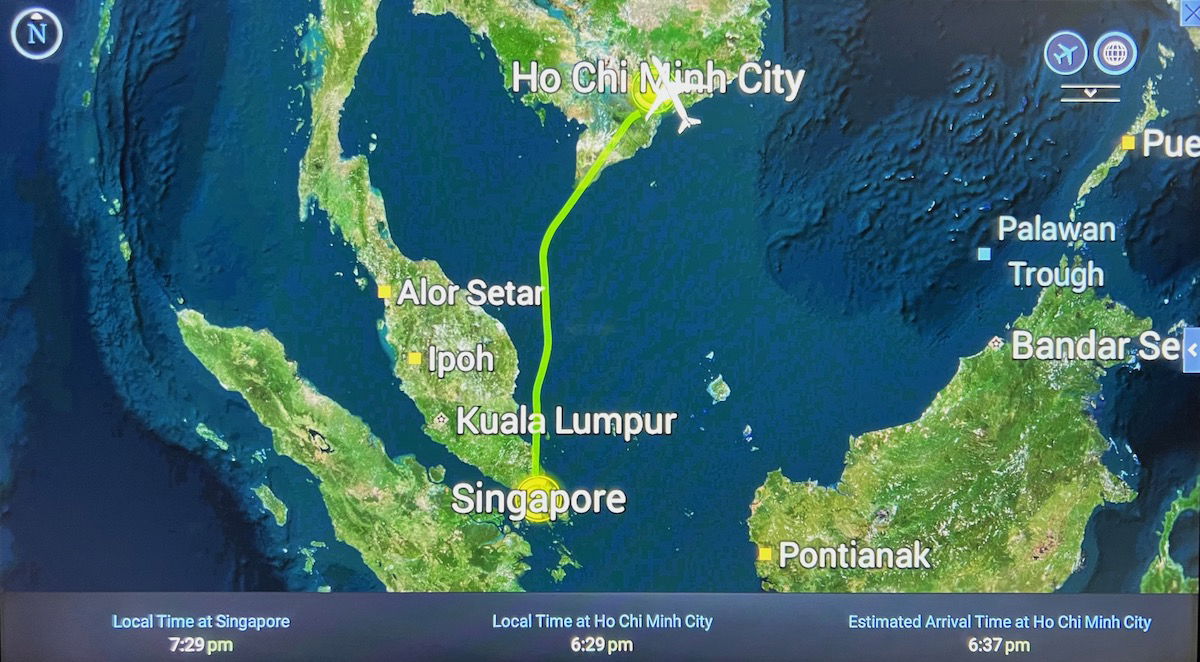 The way the service works on this sector in business class, there's one flight attendant in each aisle with a cart, and they serve both the meal and drinks. Then an additional flight attendant comes down the aisles with the bread basket, and also to refill any drinks. Then the cart is rolled back down the aisle to collect trays and offer additional drinks. The crew really has to hustle on sectors like this.
The guy behind me had ordered a special meal, and the crew generally brings these out to passengers first, separate from the trolley, with a glass of water on the tray. Some will appreciate getting their meal first, especially on this flight, but not this guy…
Man accuses crew of "ruining" his meal
Around 40 minutes takeoff I was served my meal, drink, and offered a selection from the bread basket. I should mention that I was in the second to last row, so I was (understandably) among the last to be served. Then the flight attendant got to the person behind me, in the very last row. Below is how that conversation started.
"Hello Mr. XYZ, have you enjoyed your meal? What can I get you to drink?"
"No, you spoiled my meal. I'm now done, and you haven't offered me any drinks or bread."
"I'm so sorry Mr. XYZ, may I get you anything now?"
"No, you've ruined it. I don't want anything anymore, it's too late."
At this point the cabin manager realized that something wasn't quite right, and came over to speak with the passenger. He just went on and on and on, explaining how his flight had been ruined, and how Singapore Airlines isn't competitive anymore.
The cabin manager couldn't have handled the situation more professionally. "I am very sorry Mr. XYZ, thank you so much for the feedback, I can understand how this was frustrating." But every time she apologized, he just made another negative comment. "As an employee I think you should be very worried about the future of the airline."
The crew had stuff to do, but the guy kept the cabin manager by his seat for at least 10 minutes, and just kept complaining and complaining. It took a lot of restraint for me to not turn around and tell the guy to be quiet and leave the crew alone already. Before landing when I used the lavatory, I did apologize to the cabin manager on his behalf, and commended her for how professionally she handled the situation.
Right before landing, she once again came by the guy's seat, and said "Mr. XYZ, once again I am so sorry and I appreciate the feedback, I hope you will give us another chance." Interestingly I think he might have been a mileage runner type (or something), based on the fact that he said he was flying to Ho Chi Minh City to position for a ticket on Qatar Airways. Then he also talked about often flying to Karachi (a city known for cheap premium fares).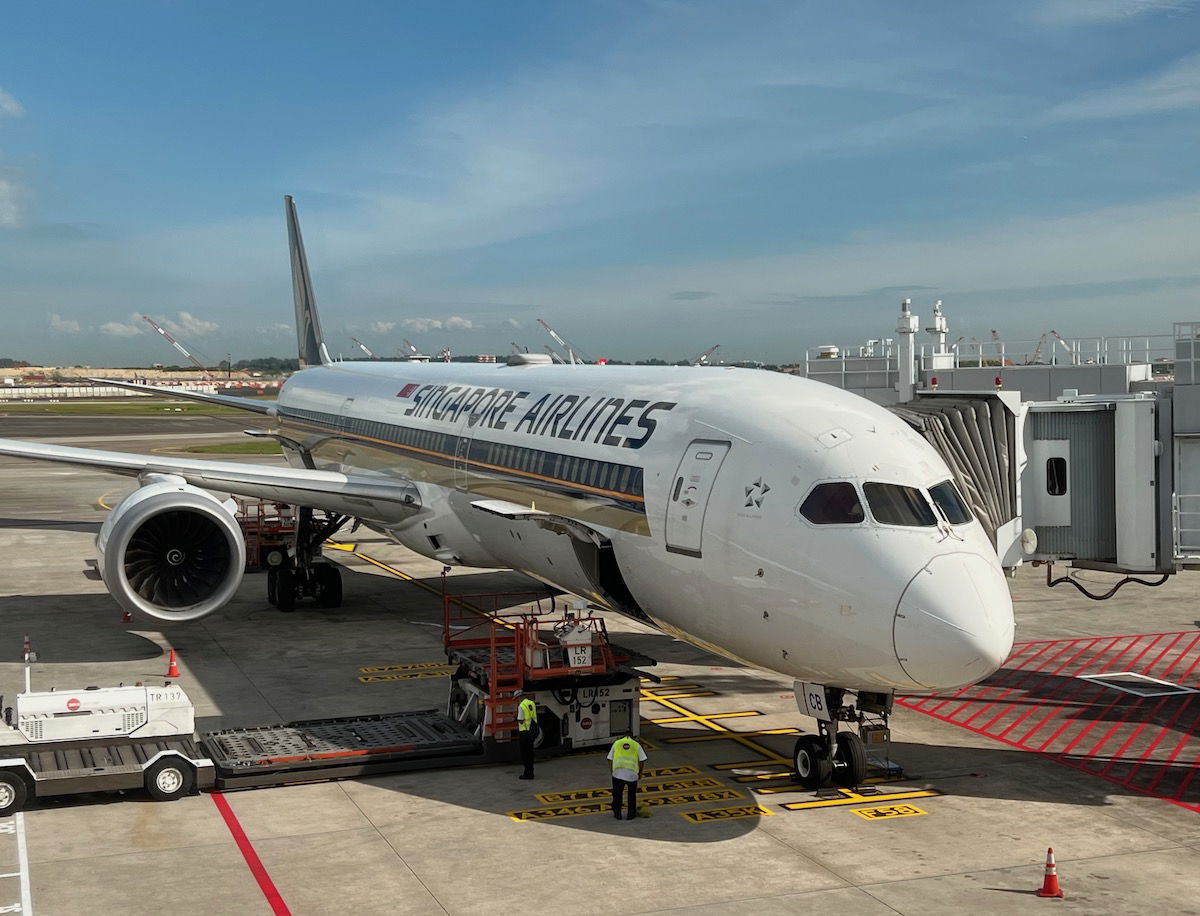 The issue with this situation…
The thing is, the passenger's feedback wasn't actually wrong. Service flow does matter, and I can appreciate how it's not ideal to be served a meal without your drink of choice. Heck, it's something I commented on in my recent posts about flying with Gulf Air.
At the same time, in this case I can also appreciate the other side of the coin, which is that this is a very short flight, and the service has to be rushed. It's probably not practical for the crew to serve each person who ordered a special meal first (there were quite a few of them), then offer them drinks and bread, and then serve the rest of the cabin.
Maybe special meals just shouldn't be served in advance, but then again, that would also complicate the service flow. Also keep in mind he was in the worst seat possible for this, since he was in the last row. If he were seated toward the front of the cabin, this would have been a non-issue.
I see both sides here. That being said:
I think there's nothing wrong with providing feedback if your experience isn't great, but be polite — "I know this is a short flight and the crew is working hard, but I just wanted to share that it would be nice to be offered a drink around the same time as my meal, so I can enjoy them together"
It's absurd to start accusing the crew of ruining or spoiling his meal — it's illogical, and it's also unnecessarily accusatory and inflammatory, when the crew was extremely friendly and working hard
If you're going to complain in a serious manner, at least have a resolution in mind — in this case the guy just wanted to whine, because he didn't even want a drink anymore, since his experience had already been "ruined"
Often it's clear that people just want to vent, and want to feel like they're getting some attention and being listened to; the crew did that really well here, and I think he got off the flight with a more favorable impression because of that
I can't help but wonder how this would have played out on an airline in the United States; I doubt most flight attendants would kneel down and listen to this guy ridiculously chew them out for 10 minutes, and I wouldn't blame them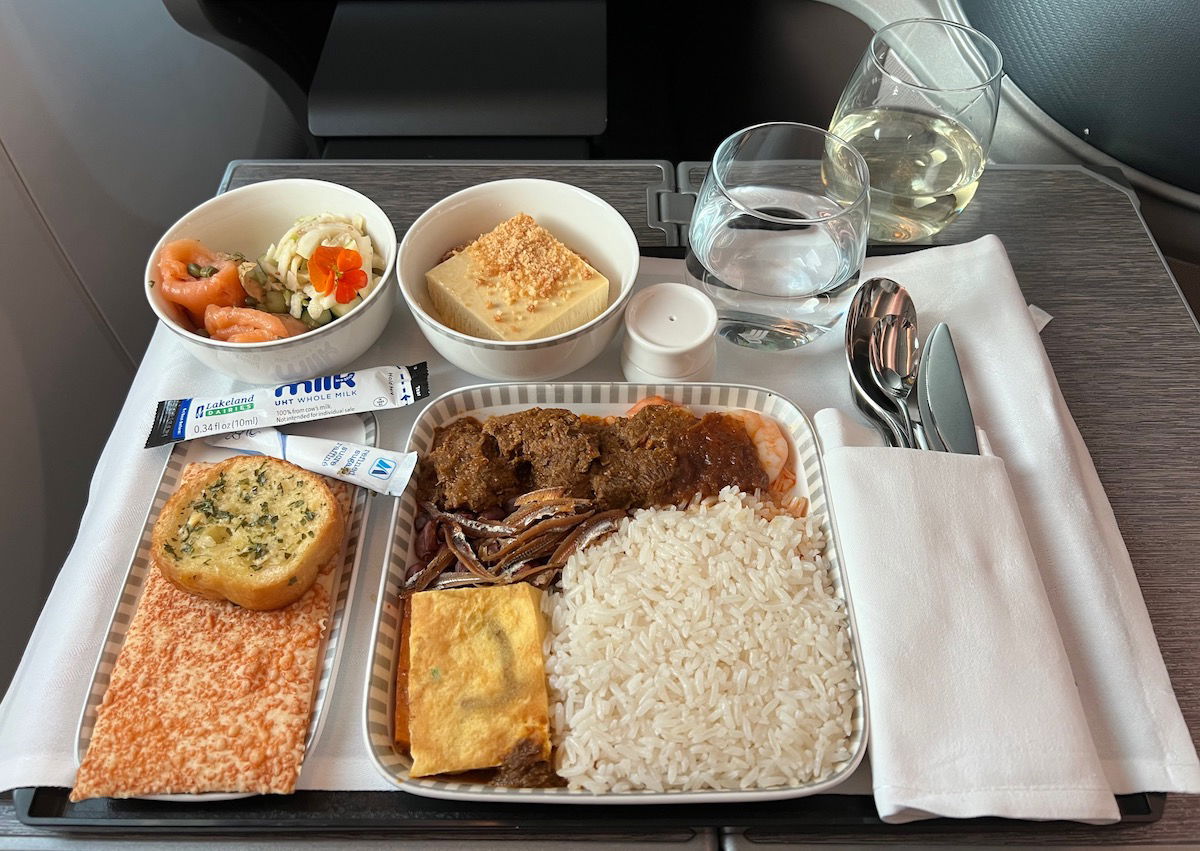 Bottom line
Singapore Airlines crews work exceptionally hard on these short sectors within Southeast Asia. They try to serve a great meal, provide drink refills, and have attention to detail with the direction logos are facing and how the tray is set up.
A passenger with a special meal order wasn't happy that his meal was brought out first, but he wasn't offered a drink beyond water until everyone else was, around 20 minutes later. While I can appreciate that's not ideal (and it was made worse by his seat assignment), the way he went about complaining was neither constructive nor kind.
Please don't complain like this, folks…
What do you make of this Singapore Airlines complaint situation?