Stuff reports on an interesting story that's getting quite a bit of attention, which raises the question of how much airlines should be held liable for things outside of their control…
Couple sits next to farting & slobbering dog on 13-hour flight
This incident happened in June 2023, and involves a couple from New Zealand traveling on a 13-hour Singapore Airlines flight from Paris (CDG) to Singapore (SIN). The couple had paid for premium economy, and upon boarding, discovered that a dog was accompanying the passenger in the seat next to them. As the traveler explains:
"I heard this noise – a heavy snorting. I thought it was my husband's phone, but we looked down and realised it was the dog breathing. I said, 'I'm not having this sitting next to us the whole trip.'
The traveler overhead the dog's owner say to someone else that he gets anxious, and that's why he needed his dog with him, but it appeared to be the dog who was anxious. When this situation was brought to the attention of a flight attendant, the couple was told that the only available seats to change to were in regular economy.
So the couple stayed put for the time being, but about halfway through the flight, the dog's presence became intolerable due to the smell. The couple claims that the dog was farting, and occupying their legroom, as the dog didn't fully fit into the owner's seat space. As the traveler explains:
"The passenger couldn't have the dog out in the aisle because they couldn't get the trolleys through, so it had to come in further, which meant his head was under my husband's feet. My husband was in shorts, and was getting the dog's saliva goo on his leg."
At this point, the passengers once again brought this to the attention of the crew, and they were able to move to seats in the front of economy. The claim is that these seats have been reserved for crew rests, but Singapore Airlines has proper crew rest compartments on all long haul aircraft, so I'm confused by that claim. The crew assured the couple that an incident report had been filed, and that they could expect to hear from the airline.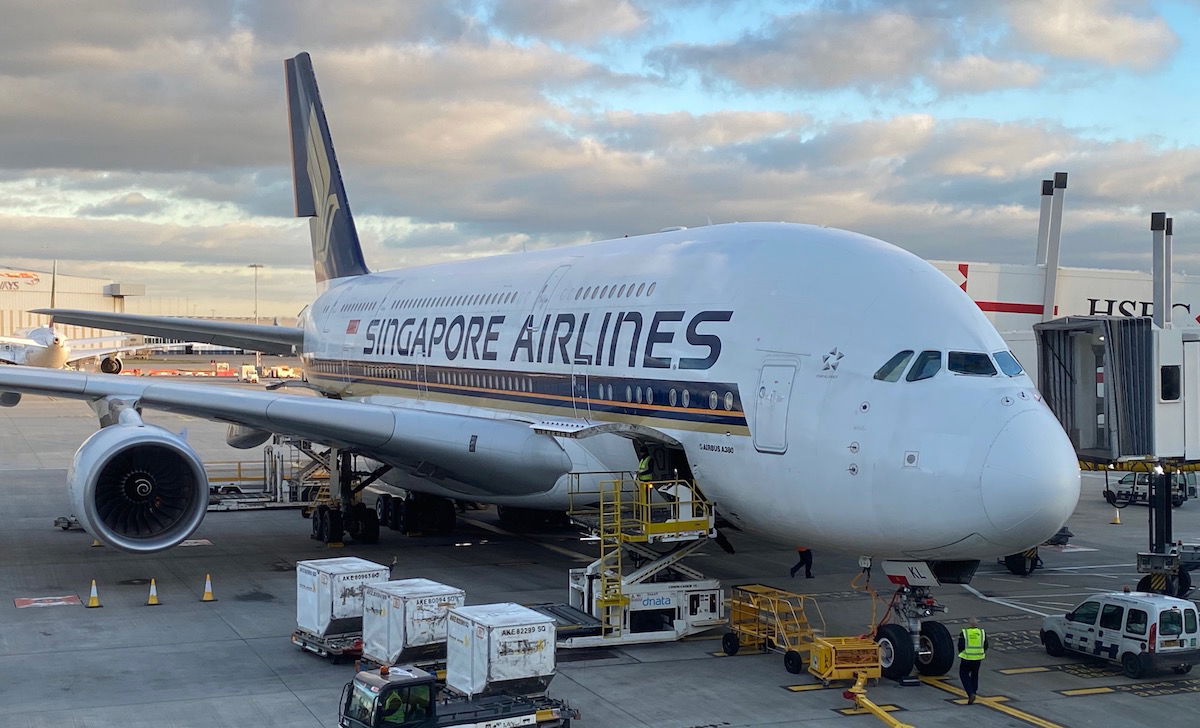 Couple demands refund, but airline only offers vouchers
A week after the trip, the couple hadn't heard from the airline, so at that point they reached out to Singapore Airlines customer relations. Two weeks later, the airline sent an apology, along with a gift voucher for NZ$125 per person to the airline's KrisShop website.
The couple responded by saying that this compensation didn't reflect the difference in service that they got from not being able to fly in premium economy. Then over three weeks later, the airline responded by offering a travel voucher worth NZ$200 per person.
The couple found this to be unacceptable, and are now seeking a full refund for this leg of the journey, though the ticket had been booked through Air New Zealand. The couple argues that they didn't receive the experience they paid for.
A spokesperson for the airline has apologized to the couple, and issued the following statement:
"Singapore Airlines endeavours to notify customers who may be seated next to an assistance dog prior to boarding the flight. We sincerely apologise that this did not occur in this case, and will work with our airport teams to ensure that this lapse does not occur in future. In circumstances where customers seated next to an assistance dog request to be moved, Singapore Airlines will assist to re-seat customers within the same cabin where space permits."
It's not entirely clear whether the dog was traveling as an assistance dog or as an emotional support dog. Singapore Airlines banned emotional support dogs as of April 1, 2023, but honored previously made bookings. Based on the dog's skills and behavior, it sounds like this may not have been an assistance dog, but who knows.
My take on this Singapore Airlines dog incident
On the one hand, I totally get how this couple's experience was greatly diminished by sitting next to a dog. I mean, a 13-hour flight can be incredibly stressful for a dog, and it sounds like this dog may not have been particularly well trained for these purposes either. As much as I love dogs, I can appreciate how someone else's dog farting, snorting, and slobbering the whole flight, could be very unpleasant.
On the other hand, to what extent is that the carrier's responsibility? Singapore Airlines has published policies, and unless those policies were broken, I'm not sure the airline had much control here. While snorting noises and farting smells aren't great, those aren't expressly prohibited when it comes to carrying dogs. Keep in mind that governments regulate the kinds of assistance dogs that airlines must accept, and often they're not allowed to create size limits.
In fairness, I've also sat next to travelers who farted and snored a lot, which isn't particularly pleasant either. But I'd never expect an airline to make me whole for the way in which that changes my experience.
I think the only thing the airline should have done differently is to notify the travelers that there would be a dog seated next to them. However, would that have changed anything? If there were no other seats in premium economy available at the time, would they have somehow changed their travel plans to avoid this?
Personally I think Singapore Airlines' response is mostly reasonable. Perhaps the airline could offer a somewhat more substantial "gesture of goodwill" to reflect the extent to which the experience was diminished. However, I think requesting a full refund for that flight is not a realistic expectation.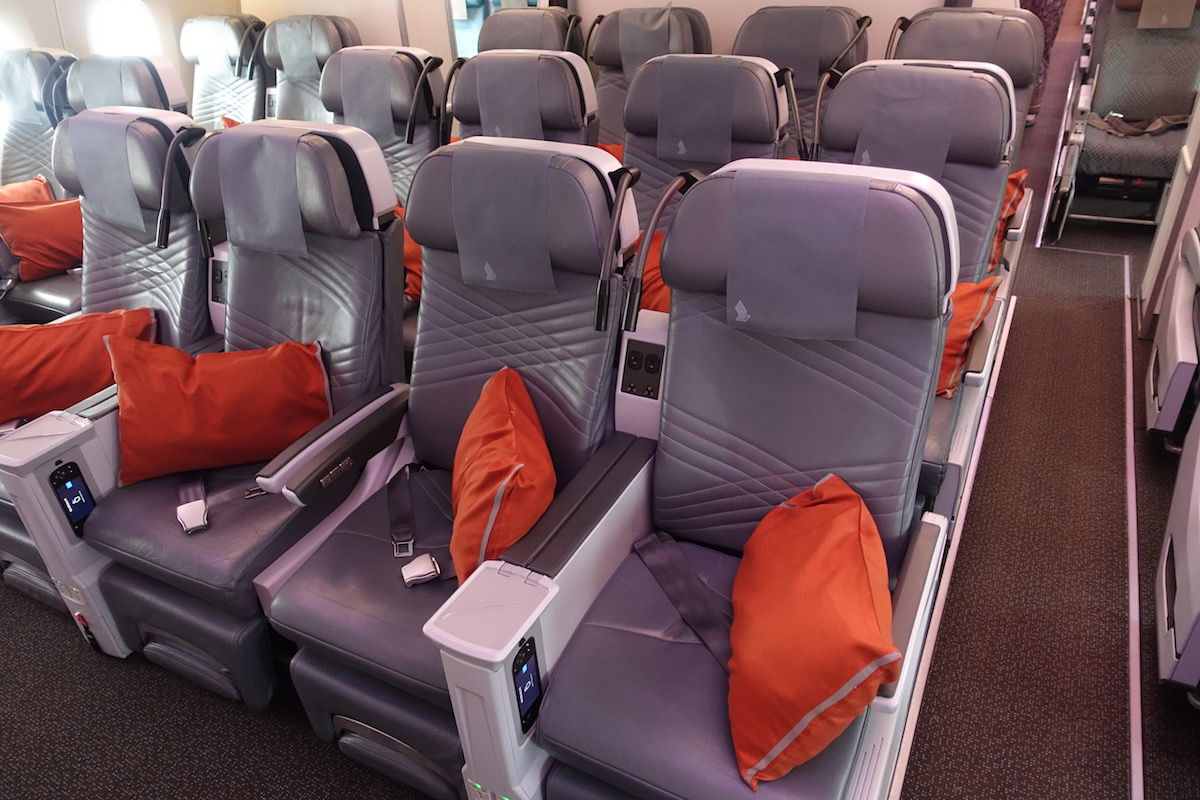 Bottom line
A couple had an unpleasant flight on Singapore Airlines, traveling from Paris to Singapore, when they were seated next to a dog on the 13-hour journey. The dog was apparently snorting, farting, and slobbering for much of the flight. There were no other premium economy seats the couple could be accommodated in, so they ended up voluntarily downgrading to economy for a portion of the flight.
The airline offered the travelers some minor compensation in the form of flight vouchers and shopping vouchers, but they are requesting a full refund.
What do you make of this Singapore Airlines incident?