I recently turned 25. What was most exciting to me about turning a quarter century old? The ability to rent cars without paying underage fees, believe it or not.
I'm a big fan of Silvercar, and have written about them extensively, including about the rental experience at LAX. Silvercar is a fairly new rental car company with only one type of car in their fleet, the Audi A4.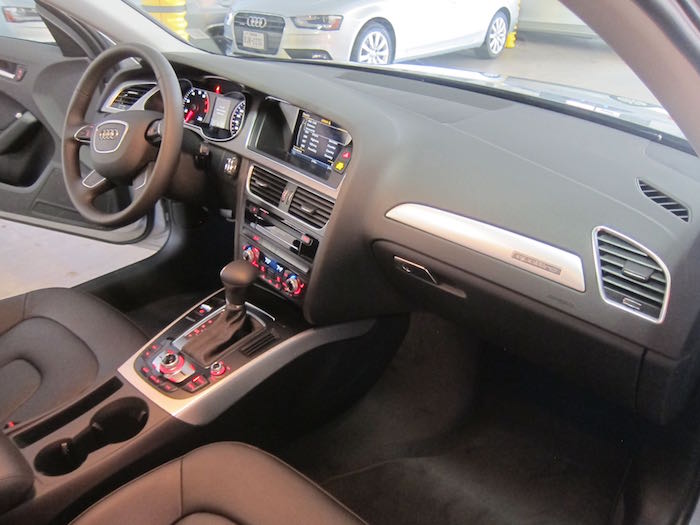 Since they started, the minimum age to rent from Silvercar was 25. If you were under 25 there was no way to rent from them, even if paying an underage fee. I recently met with some of the marketing folks from Silvercar, and had to mention to them how I loved their product, and was sad that I couldn't actually rent from them until recently.
While I'm not taking credit for the change, I was thrilled when they sent me an email yesterday informing me that the minimum age to rent from Silvercar is now 22. Best of all, 22-24 year olds don't pay an underage fee with Silvercar.
Meanwhile with just about any other rental agency you'd pay an underage fee, at least technically. There are certainly "codes" out there that waive those fees, but in my opinion this improves the value proposition of Silvercar even further for those under 25.
If you haven't yet rented from Silvercar, they run a ton of promotions, including a $50 off code for a rental of at least two days, using promotion code FTU50 (this can't be combined with the above promo codes). This is valid through the end of the year for both new and existing members, though can only be used once. That could lower the cost for a two day rental quite a bit, making it a great way to "try out" Silvercar.
On top of any of the above promotions, Silvercar has a great referral program, which they recently improved. If you're referred to Silvercar and make your first rental, both the person referring and person being referred will receive $25 in cash.
If you haven't yet rented from Silvercar, simply go to the sign-up page on silvercar.com, and enter the "Referral Code" at the bottom of the page. If you'd like to use my code (which I'd of course be incredibly grateful for) it's BSCHLAPPIG, though feel free to post yours below as well, and someone else can use it.
So, any 22-24 year olds out there who are excited about this change?