Silvercar has just announced that they'll be expanding to Las Vegas as of January 4, 2016.
What is Silvercar?
For those of you not familiar with Silvercar, it's my favorite car rental agency (I've written about my experience renting from them at LAX). They're now available in about a dozen locations, with only one type of car in their fleet, the Audi A4.
Each A4 is equipped with free GPS, wifi, and satellite radio, and Silvercar has a fair fuel plan, whereby they'll fill up your tank for the "market price" plus a $5 refueling fee.
I feel like they charge a reasonable premium for what they offer, though admittedly everyone values things like this differently.
As of now, Silvercar is available in the following markets:
Austin – AUS
Chicago – ORD
Dallas – Love
Dallas – DFW
Denver – DEN
Ft. Lauderdale – FLL
Los Angeles – LAX
Miami – MIA
New York City – Manhattan
Phoenix – PHX
San Francisco – SFO
Silvercar now available in Las Vegas
As mentioned above, Silvercar's 12th location will be Las Vegas. Silvercar will be available in Las Vegas starting Monday, January 4, 2016, though are accepting reservations as of today.
It seems like Silvercar's rates in Las Vegas are typically $69 per day before tax, which seems reasonable (as I'll discuss below, Silvercar often has promotions, so you can typically do better than that).
Now, Las Vegas isn't exactly a city where you'll rent a car if you're just heading to the strip, given how close it is to the airport, and what a nightmare parking can be. Instead, these Silvercar rentals are probably most useful if you're looking to do a roadtrip starting in Las Vegas, given how much beautiful nature there is in the area.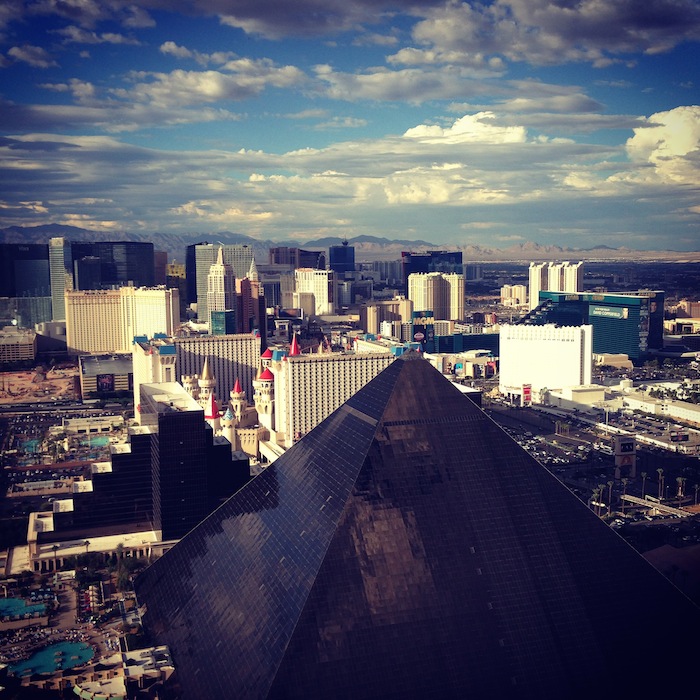 Getting huge discounts on Silvercar rentals
Silvercar has a great referral program, whereby they offer $25 in cash after your first rental if you're referred by an existing member (the member referring you gets the same bonus).
On top of the $25 in cash they offer after the first rental, Silvercar also frequently offers promotions for discounted rentals. For example, at the moment Silvercar is offering new members a $75 discount off a rental of at least two days using promotion code ELEVATE75.
Using the above example of Silvercar's $69 rentals at Las Vegas McCarran Airport, using the promotion code the rental becomes $32 per day plus tax. That's a total of $84 for a two day rental:
As you can see, it actually knocks the rate down by more than $75, since the taxes are proportionately lowered as well. Then you get a further $25 in cash for being referred, knocking down the total cost for the two day rental to ~$59.
To recap, to take advantage of this:
Sign-up for Silvercar using a referral, so you get $25 in cash after your first rental
Once registered, go to the Silvercar homepage and make a reservation using promo code ELEVATE75
The $75 discount will be knocked off right away, while the $25 in cash will be sent to you by email after your rental
This discount works for Silvercar rentals at any of their dozen locations.
Bottom line
If you're the type of person who says "a car is a car, I don't care what I drive," then Silvercar probably isn't for you long term. But if you're looking to pay a reasonable premium for a car which is actually pleasant to drive, then Silvercar is for you.
And even if you don't think you value the experience all that much, it's worth giving them a shot at least once, given how much value you can get out of your first rental. In the above example, you can pay under $30 per day including tax for a Silvercar rental in Las Vegas, which is less than you'd otherwise pay for even the most basic rental car.
Even in other markets this represents a great value, as Silvercar has some great rates around the holidays, which you can still apply promo codes towards.
Have you rented a Silvercar yet? What was your experience like?