Most major, full service airlines around the world operate a 'hub and spoke' route network model. This means that on most of their flights, you will be flying either to or from one of their hubs.
You might be lucky enough to have a direct (and ideally non-stop) flight, especially if you live near a hub, otherwise you may have to connect, at least once. Connecting can add significant time to your journey because the connection may not be in a straight 'as the crow flies' line, adding to the flight times, and the layover at the hub may be significant.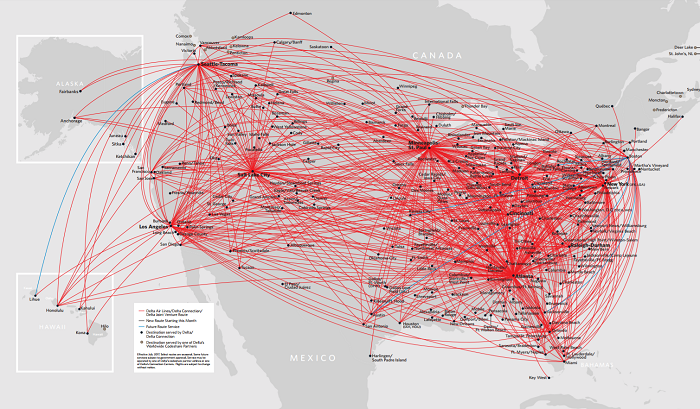 Low cost carriers have realised this and will either consider any airport they base a plane in overnight to be a 'hub,' or only operate non-stop routes with no option for passengers to connect. Ryanair boss Michael O'Learly once famously said 'passengers will fly from nowhere to somewhere, or somewhere to nowhere but not nowhere to nowhere.' So provided they can operate a non-stop flight from either a 'real' airport or to a 'real' airport, passengers don't mind where they begin and end their journey.

I've been interested by the business model of Allegiant, who take this to another level by only operating non-stop flights on obscure routes where no non-stop flights exist. This is a clever niche market to tap into. This is because it's difficult to turn down the convenience and efficiency of a non-stop flight, regardless of the carrier vs. a time consuming and perhaps risky connection.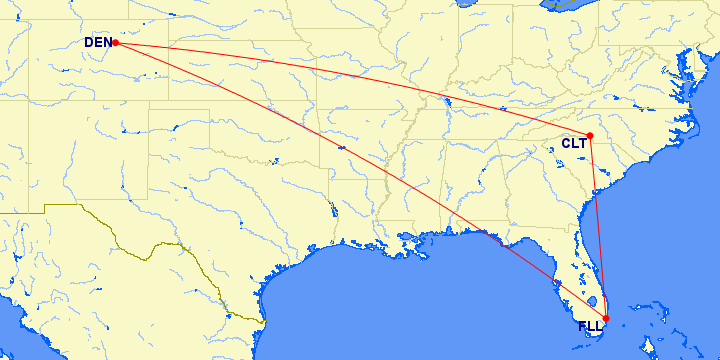 The lure of the low cost
I fly short-haul every few weeks, primarily for weekends away. As I've written about before, low cost carriers are perfect for this purpose. The 48 hours I have for a weekend trip can quickly be reduced significantly if I need to add in a connection, and full service carriers in Europe with buy-on-board aren't much different to low cost carriers in economy anyway.
I particularly like the opportunity to fly to obscure destinations that the full cost carriers might only fly to once per day (meaning potentially a frustrating overnight stop in a major hub city) or not fly to at all. A few years ago I flew non-stop from London to Timisoara, Romania for the weekend on a low cost carrier. While I wouldn't really recommend the destination (ha!), I would never have had the chance to go there for a weekend had I stuck to full service carriers and awkward connections.
The thought of sacrificing your status benefits and the ability to earn miles with your preferred full service carrier to spend two hours flying non-stop on a low cost carrier might be unpalatable. However, if I'm in economy and it's a choice between this or two flights of two hours or more to and from their full service hub, I think I'd rather than quicker option and even Ben has been giving it a try.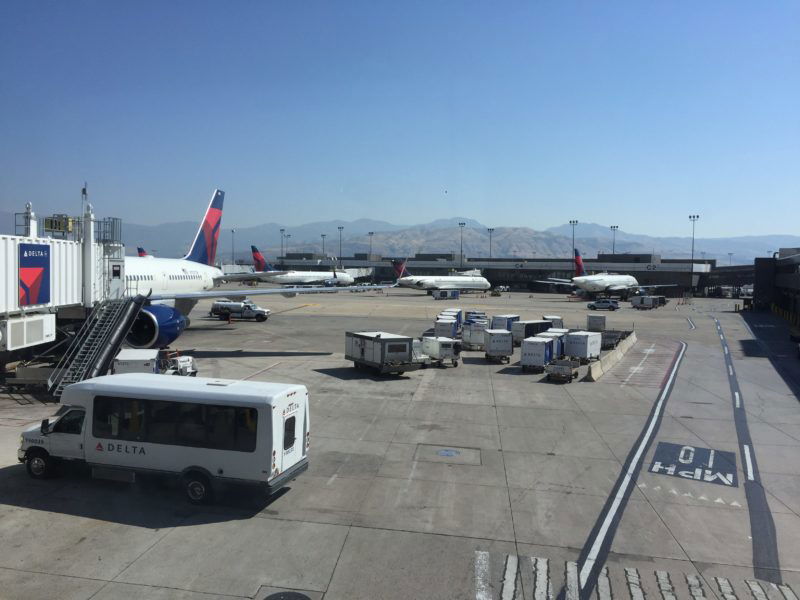 When I choose to connect
I don't always choose the low cost option. Where a full service carrier operates the same non-stop flight at a comparable time for a comparable cost, I will always choose the full service. This is regardless of whether I hold status with that airline or their partner, or not.
Last year I needed to fly from New York to Calgary, Canada. That is a fairly long way. The cheapest option was a non-stop flight on a WestJet 737. But for a 5.5 hour flight I just couldn't stomach the thought. More than 5 hours is about my maximum preferred tolerance for a narrowbody flight.
So for this scenario, I ended up paying slightly more for a connecting flight on Air Canada via Toronto. Yes it wasn't as efficient as a non-stop flight. But I was happy to have a short break in Toronto, stretch my legs, visit a Priority Pass lounge, and earn some miles in the process.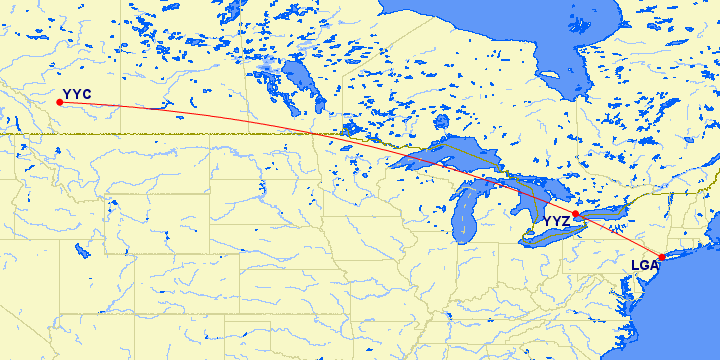 When things go wrong
One of the biggest benefits of flying on a major full service carrier to or from their hub is if there is problem with your flight. If the flight is cancelled or you miss your connection, on a major airline on a popular route there's a good chance there will be another flight leaving in a short amount of time that they will transfer you to.
I have had pretty good luck with the reliability of my low cost flights. The only cancelled flight on a smaller carrier I've ever had was on Virgin America, and they rebooked me on a (connecting) flight the next day and paid for my accommodation that evening.
If my Ryanair or easyJet flight was cancelled I would probably be wishing I had chosen a connecting flight on a full service carrier but touch wood that hasn't happened yet. You can be sure if it does I'll be writing about that experience here!
Bottom line
For longhaul travel I'm all about comfort and I'll take nonsensical routings to maximize the experience and try out new airlines or products.
For quick trips where time and value is more important, I prefer a non-stop flight at a convenient time, regardless of the airline.
Do you sacrifice your status to take a non-stop flight on a low cost airline?