Saudia is celebrating its 75th anniversary with two special livery wide body jets. Both stand out, but in different ways.
Saudia's Boeing 777 retro livery
Saudia has today unveiled a Boeing 777-300ER in a retro livery. The plane to get this special livery has the registration code HZ-AK28, and it's a roughly six year old aircraft. The plane features Saudia's livery from many years ago, and this plane sure will stand out at an airport. It's not often you see an airplane with a lime green livery.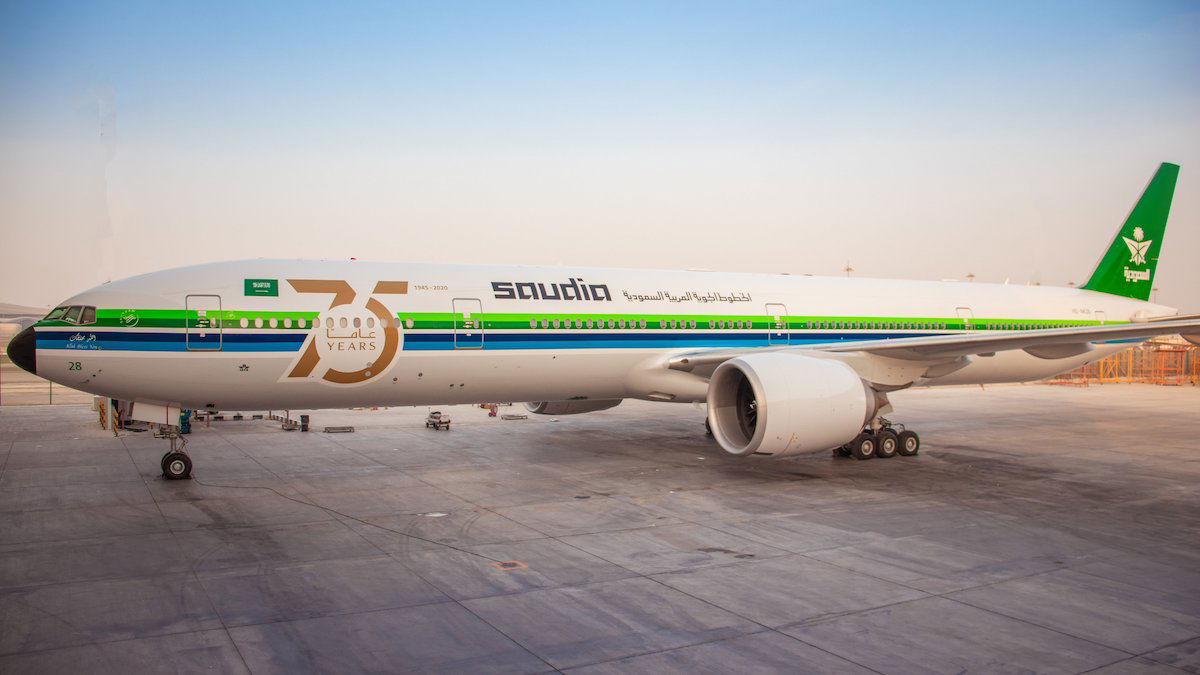 While I knew that Saudia used to have a different livery than it currently does, I didn't realize it was quite that bright. Is the new 777 livery actually supposed to be an exact copy of the old livery, or did the airline brighten things up a bit? Because to me this special livery looks quite different than the old one.
I can't decide whether I love or dislike this retro livery. One thing is for sure — it stands out. As far as the logistics of paining the plane goes, it looks like the plane flew to Abu Dhabi on August 27, 2021, and was repainted there, meaning the project took just over two weeks.
Saudia's Boeing 787 anniversary livery
In addition to painting a 777 in a retro livery, Saudia has also painted a Boeing 787-9 in a special 75th anniversary livery. The plane to get this special livery has the registration code HZ-ARE, and it's a roughly four year old aircraft.
The plane mostly has the standard Saudia livery, but has "75 Years" written just past the third set of doors, and it has a special gold tail. The tail includes pictures of King Abdulaziz bin Abdul Rahman (the founder of Saudi Arabia), King Salman bin Abdulaziz Al Saud, and Crowne Prince Mohammed Bin Salman.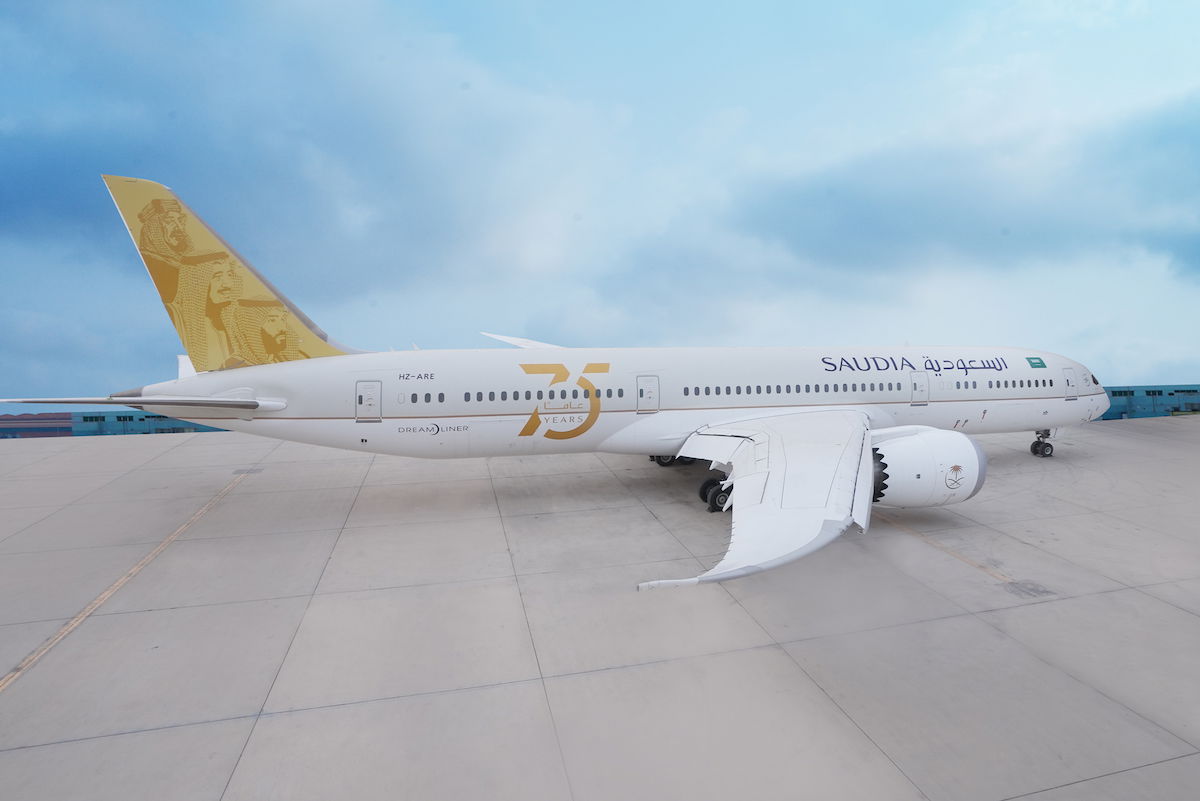 That plane has been on the ground in Jeddah since August 29, so it looks like it has been repainted in the last two weeks or so.
In revealing this new livery on social media, the airline posted the following comments to go along with it:
With the vision of the leaders and the will of the people, we fly over the most precious land and our ambition is the sky
Towards a bright future with rational leadership and a sound vision
We soar with the vision of our leaders
Bottom line
Saudia has painted two planes in special liveries to commemorate the national carrier's 75th anniversary. This includes one 777 in a retro livery, and one 787 in an anniversary livery. The 787 livery is pleasant-looking, while the 777 is… sure to stand out.
What do you make of these Saudia special liveries?