Okay, I promise I'll eventually stop talking about this Korean Air nut incident. Just not now… because the story is just too good to ignore. Forget the drama between Alaska and Delta in Seattle, or the Qatar Airways A380 delivery chronicles… this is better than everything else combined!
To start, for those of you that have been living under a rock, see these previous posts:
I wrote earlier about how I'm almost starting to feel bad for Heather Cho. Almost. But not quite.
Here are a couple of other fun updates:
Macadamia nut sales have increased 15-fold in Korea
Via The NY Times:
Auction, a South Korean unit of eBay and the country's second-largest e-commerce website, said on Monday that sales of macadamias surged nearly 12-fold in the previous five days. Before the nut rage scandal, macadamias made up 5 percent of nut sales — now they account for almost half. South Korea's largest online shopping retailer, Gmarket, also owned by eBay, said macadamia nut sales were 20 times as high as in the previous week.
To some extent Heather Cho is doing a public service here. Macadamia nuts are delicious — possibly my second favorite kind of nut. So it's good news that they're becoming more well known.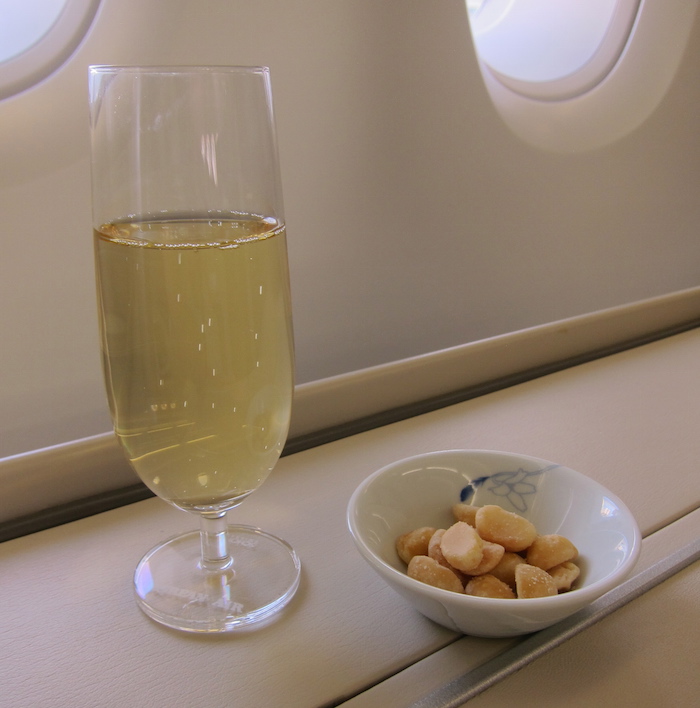 There goes my sympathy for Heather Cho
Earlier I wrote about how I'm almost kind of starting to feel bad for Heather Cho. Even though she's at fault, she has been publicly humiliated to the max. So I almost felt bad.
But not anymore. After she apologized for her actions and her father apologized for how he raised her, she was called in for questioning and her "people" requested that the women's restroom be cleaned again in case Heather Cho needed to use it. Via The NY Times:
When Ms. Cho was called in for questioning by the government on Friday, a horde of Korean Air officials accompanied her, although by then, her father, the chairman Mr. Cho, had apologized for her "foolish conduct" and said he would fire her from all corporate posts in his sprawling conglomerate.

Some of those Korean Air officials asked janitors at the government building to clean the women's restroom again because Ms. Cho would most likely use it, the local media reported this week. A Korean Air spokesman said he could not immediately confirm or deny the reports.
Bottom line
Un.be.lievable.