---
We made it to the airport at around 8:45PM, about two hours before departure. Traffic wasn't nearly as bad to the airport as it was when we drove into the city during rush hour, so it only took about 30 minutes.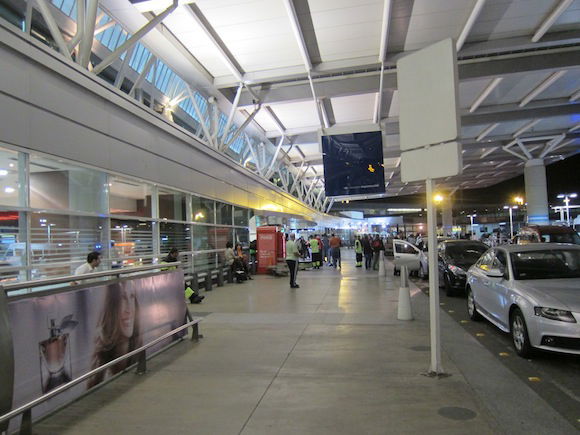 Terminal exterior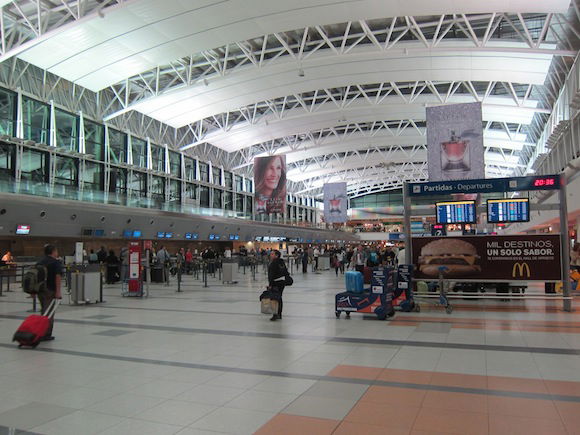 Terminal interior
Since we had a handful of segments home and knew our bags would never make it if we checked them, we proceeded to LAN check-in two at a time, while the others guarded carry-on bags. That way they couldn't tell us our bags were too big. 😉
Check-in took all of 10 minutes thanks to the lack of queues, and we were quickly on our way to security and immigration.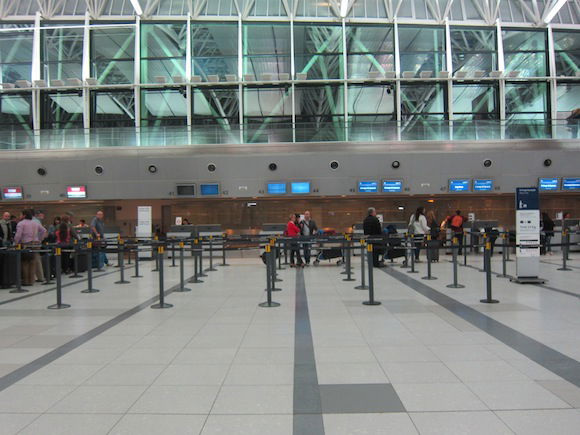 LAN check-in
Security is located up the escalator and to the left.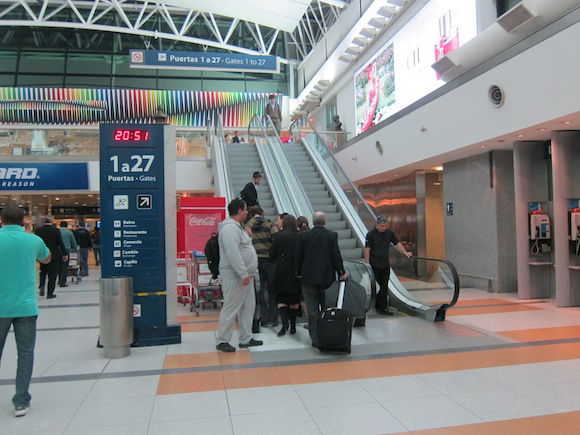 Escalator to security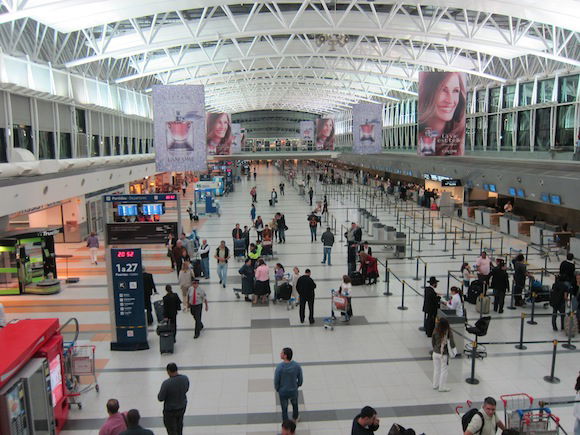 Terminal view approaching security
While the queue was fairly long it moved quickly, and that's despite us being cut by at least a handful of flight crews, including Emirates and American. After security we had to queue for immigration, which took about 15 minutes. At that point we headed towards the LAN lounge, located near gate nine.

Walking towards the lounge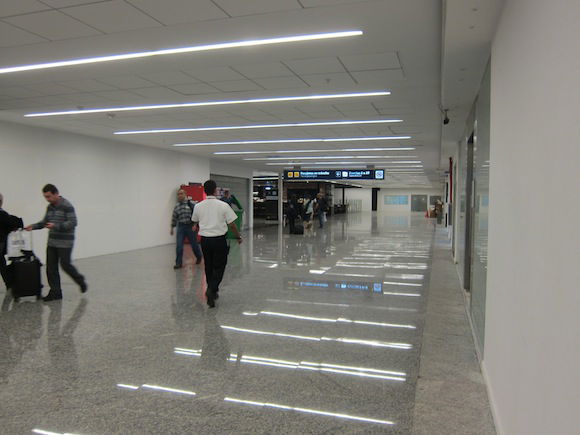 Walking towards the lounge
The lounge was located up a level from the terminal, so required taking either stairs or an elevator.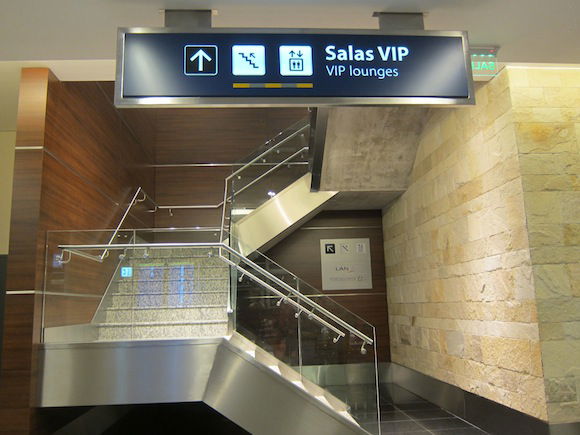 Stairs to lounge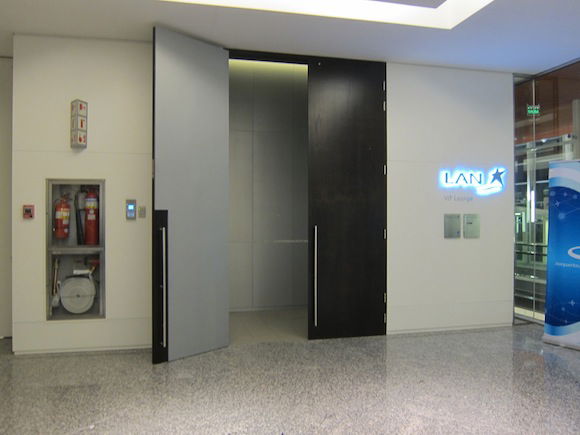 Lounge entrance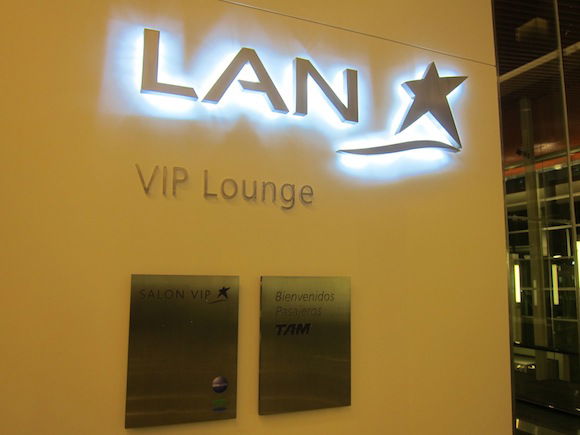 Lounge signage
Compared to the otherwise horrible lounges at Ezeiza Airport (one of which is at least accessible with a credit card with lounge access), I actually found this one to be quite nice. It had modern and dark furnishings, compared to the otherwise 20-years-past-their-prime lounges at this airport. It wasn't especially crowded either.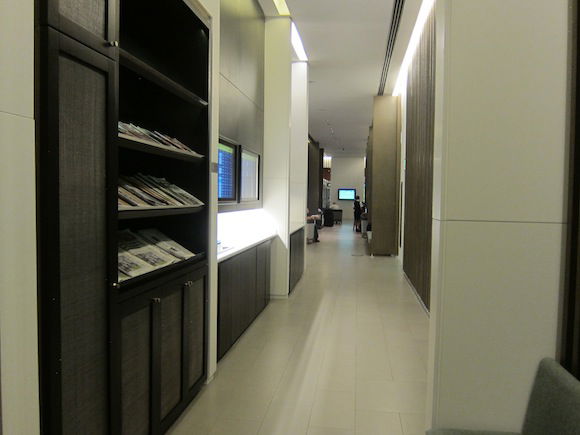 LAN lounge entryway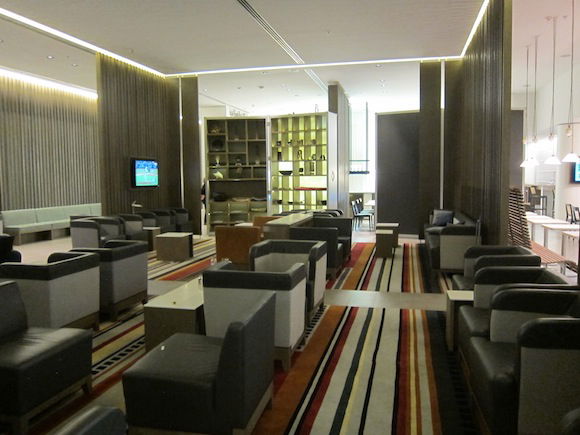 LAN lounge seating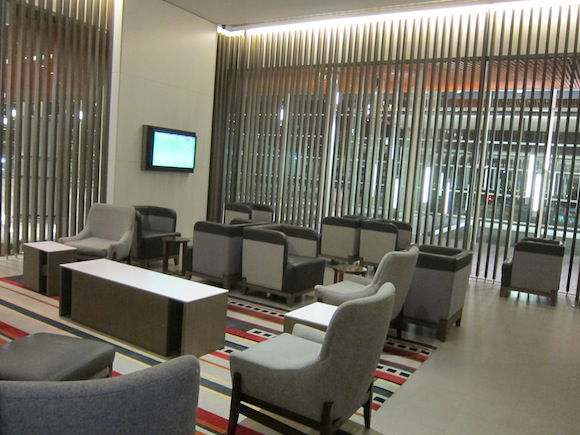 LAN lounge seating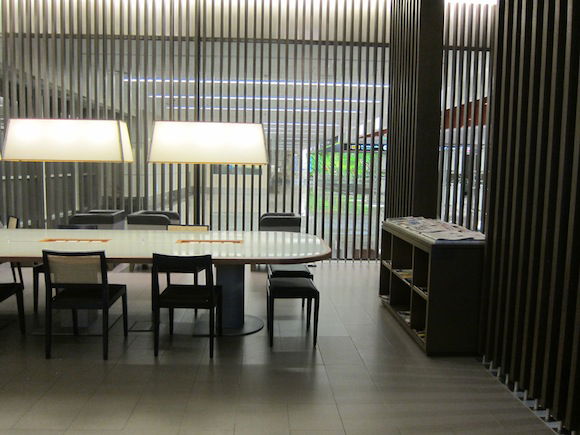 LAN lounge seating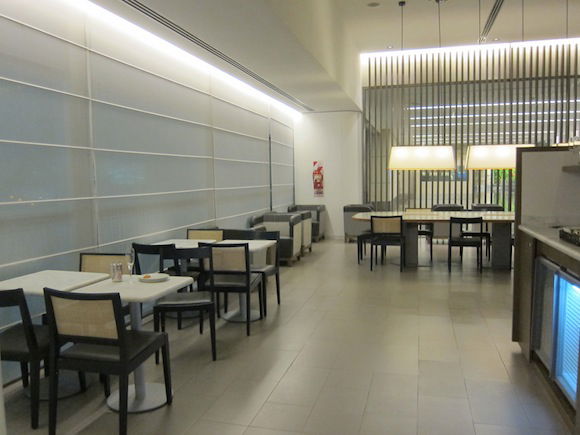 LAN lounge dining area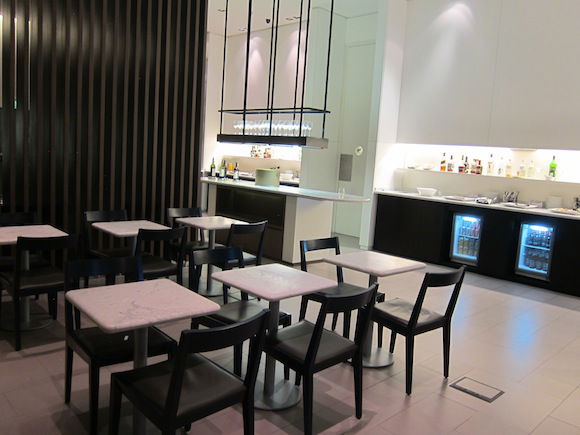 LAN lounge dining area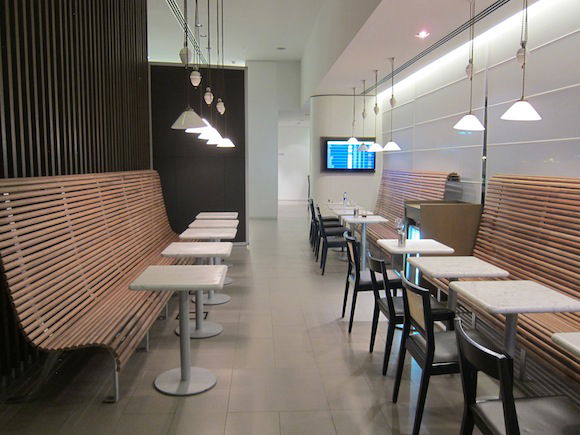 LAN lounge dining area
The food selection wasn't especially good, and consisted exclusively of cold snacks, like muffins, cheese, granola bars, stale finger sandwiches, etc. As you might expect for a lounge in Argentina, though, the wine and booze selection were extensive.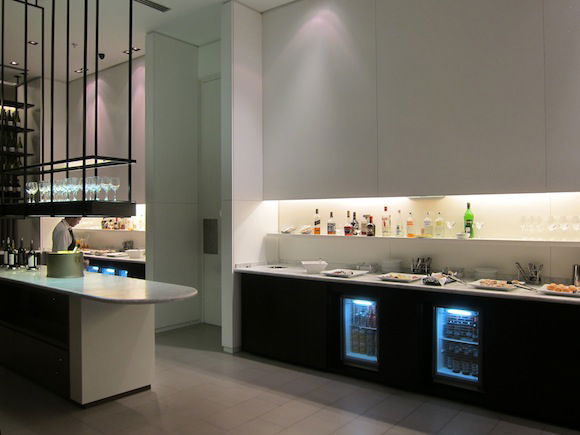 Buffet area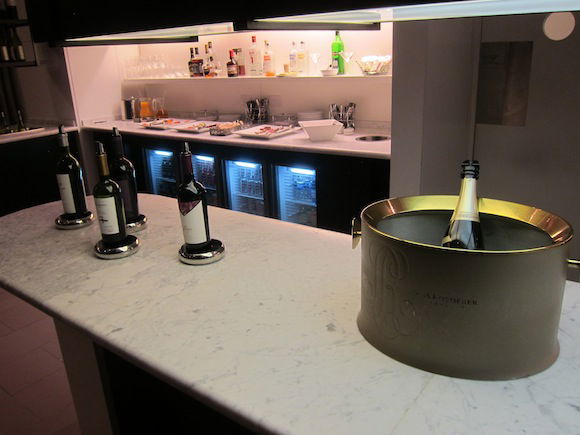 Wine selection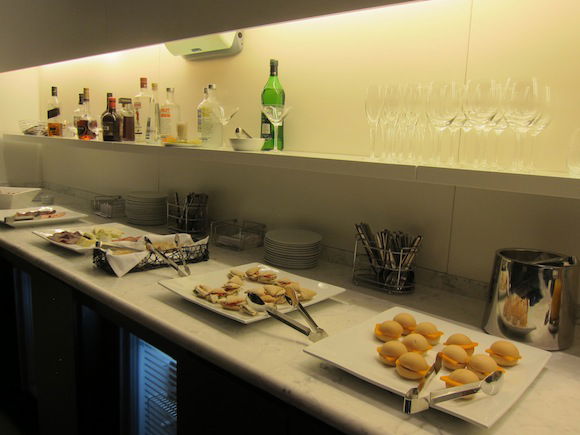 Buffet area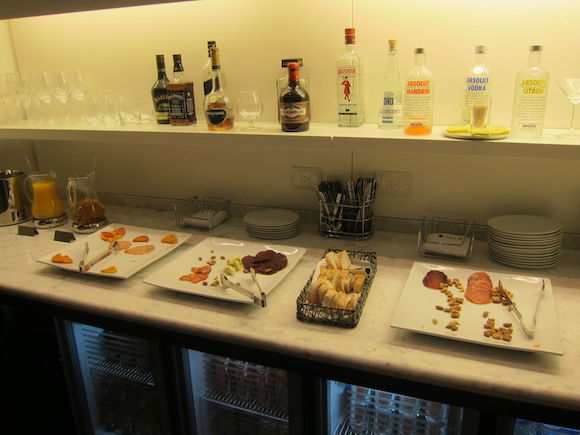 Buffet area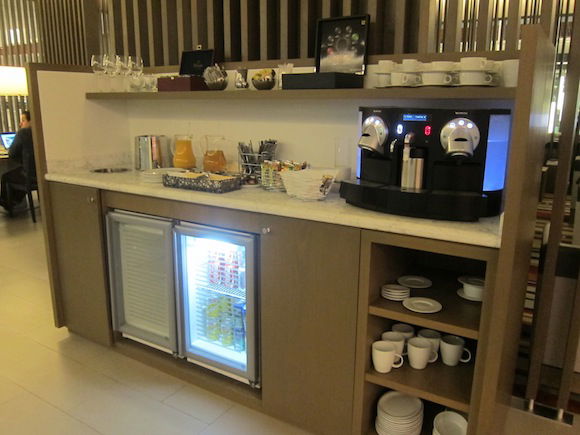 Buffet area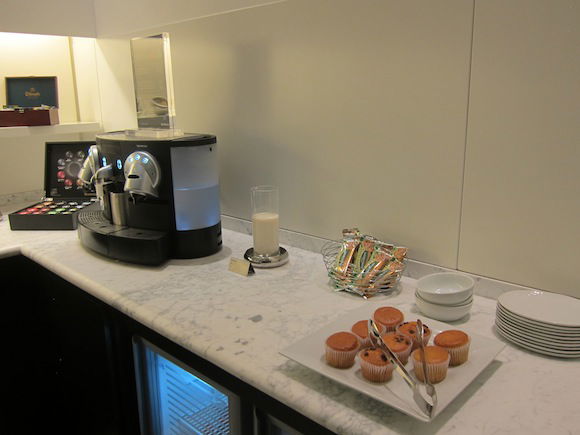 Buffet area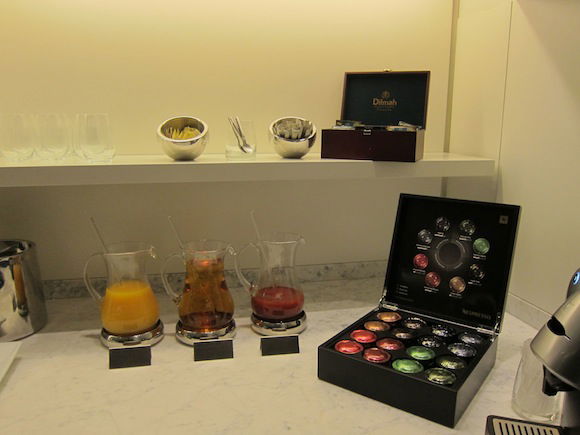 Buffet area
The lounge also had a few iMacs. Unfortunately the Wi-Fi was extremely slow, almost unusable.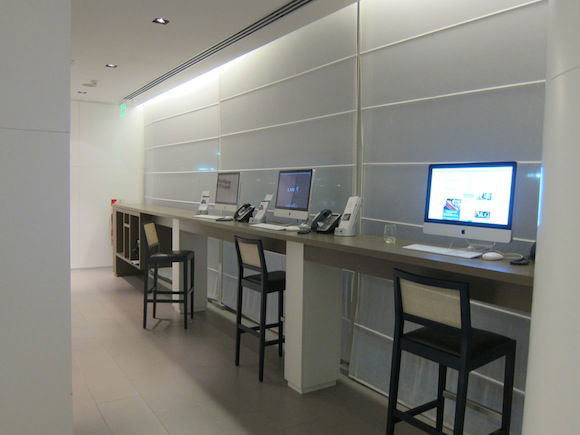 Computers
The lounge closed at 10PM, so after at least five announcements kicking us out we left and headed to our departure gate, which was less than a five minute walk away.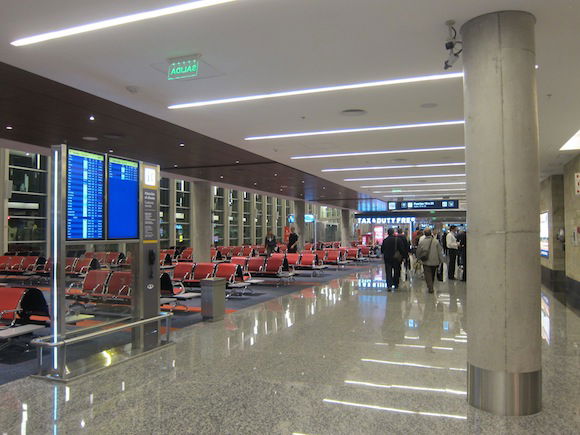 Walking to departure gate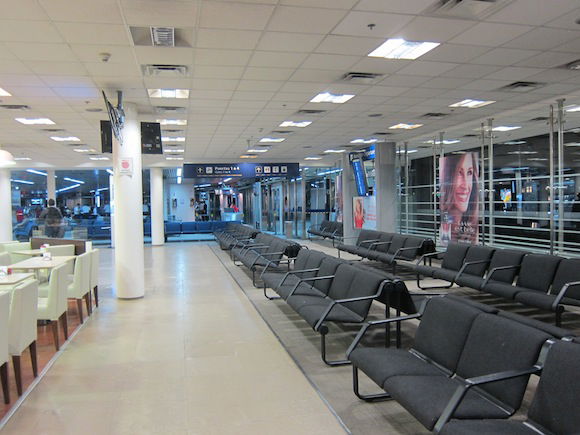 Walking to departure gate
At the departure gate was an asinine security check, which included both questioning and searching of bags. At around 10:15PM boarding was announced.