---
LAN Argentina 4520
Buenos Aires (EZE) – Miami (MIA)
Sunday, April 14
Depart: 10:45PM
Arrive: 7:10AM (+1 day)
Duration: 9hr25min
Aircraft: Boeing 767-300
Seat: 3D (Business Class)
After the outbound flight I learned to lower my expectations of LAN service, which is a good thing, because the return was much of the same. This time I was seated in seat 3D, an aisle seat in the center section.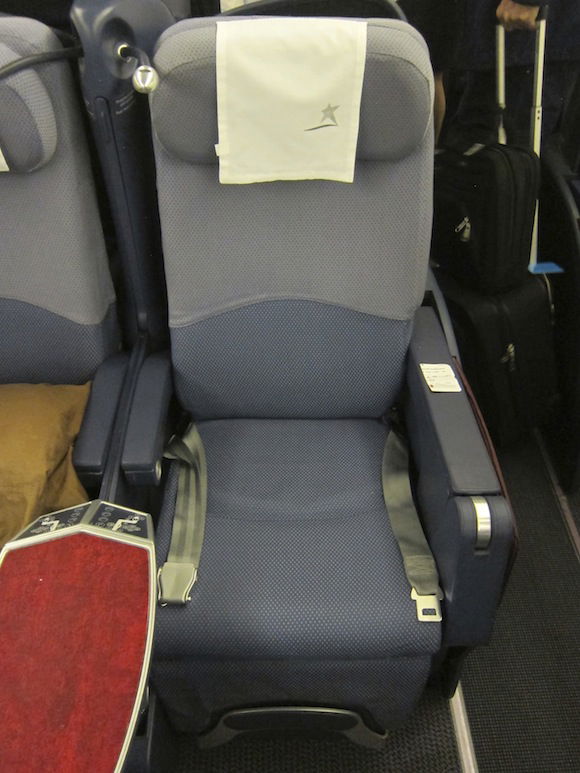 Seat 3D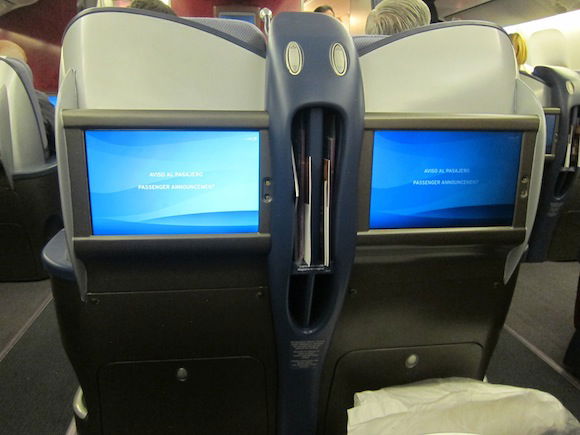 Seat 3D
Once settled in we were offered pre-departure beverages of choice (on the outbound they were served off a tray). I ordered champagne, which was served with nuts.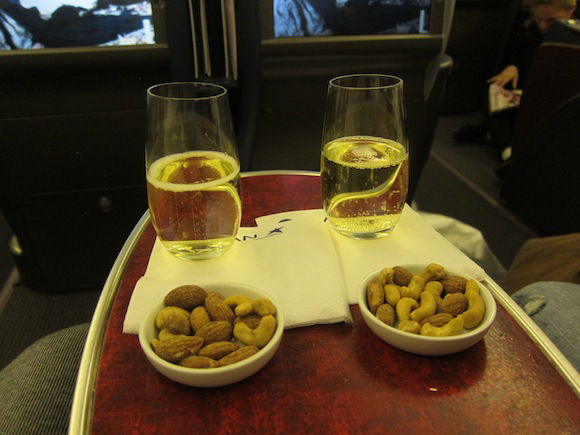 Pre-departure beverage
That was followed quickly by amenity kits and menus being distributed.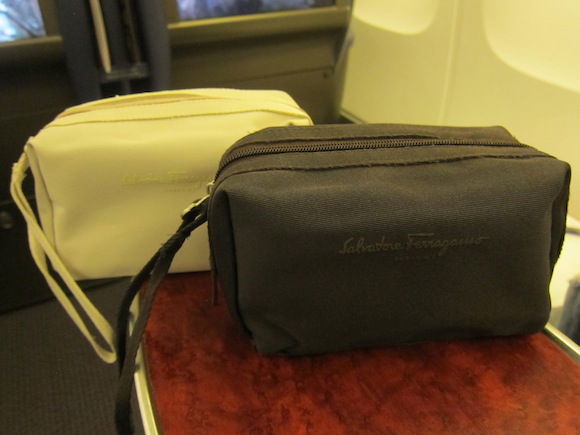 Amenity kits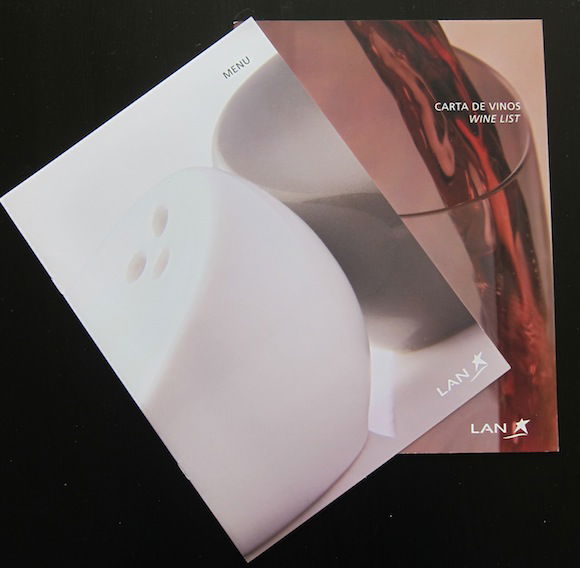 Menu & wine list
By the time boarding was complete the business class cabin was mostly full, with only a handful of empty seats. As we pushed back the safety video began to play, and our taxi to the runway was fairly quick. As we took off I saw a huge fire off the left side side of the aircraft, which I found a bit odd — anyone know what was going on?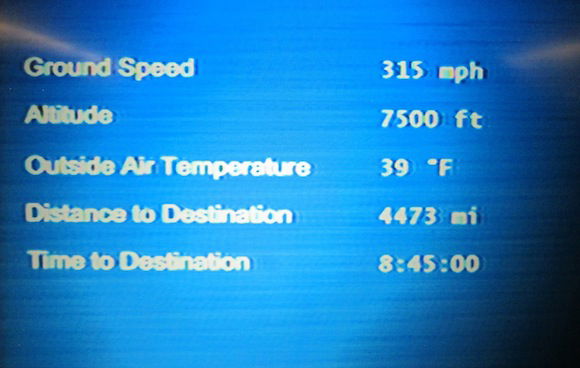 Airshow after takeoff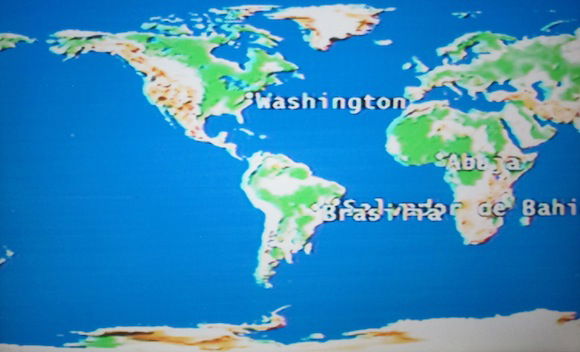 Airshow after takeoff
Once we leveled off the captain came on the PA to advise us of our flight time of nine hours, which would put us into Miami on time.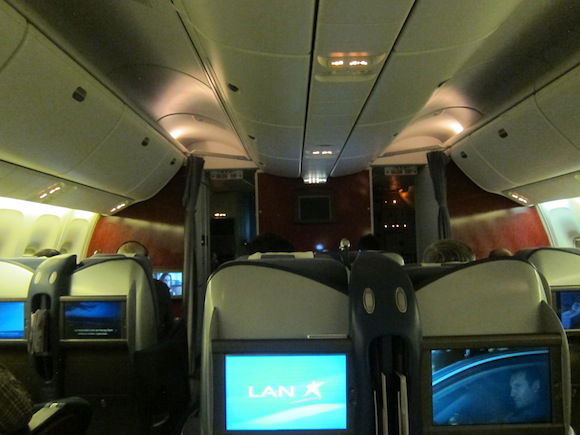 Cabin after takeoff
Shortly thereafter the dinner service began. The menu read as follows: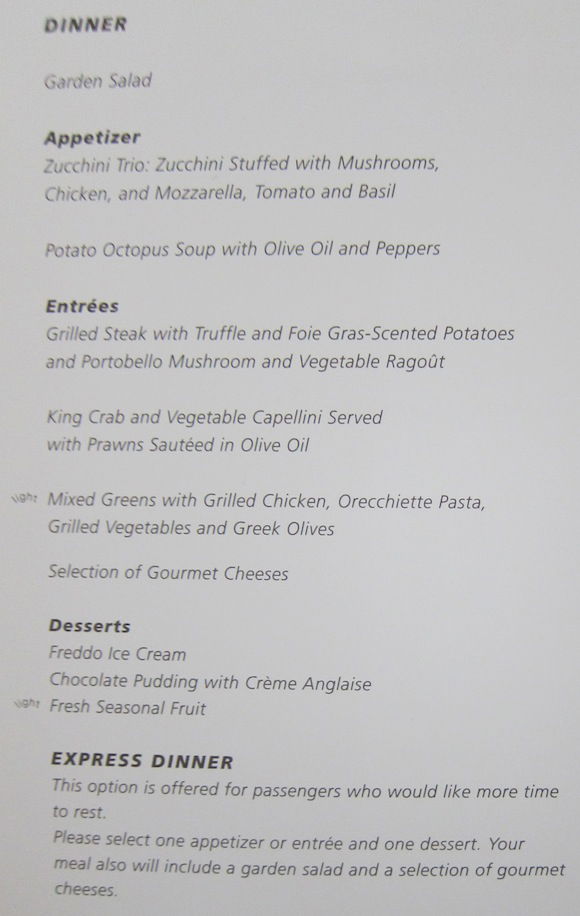 The wine list was identical to the one on the outbound.
The starter consisted of a zucchini trio (not sure who's idea that was), a garden salad, some cheese, and some bread from the bread basket.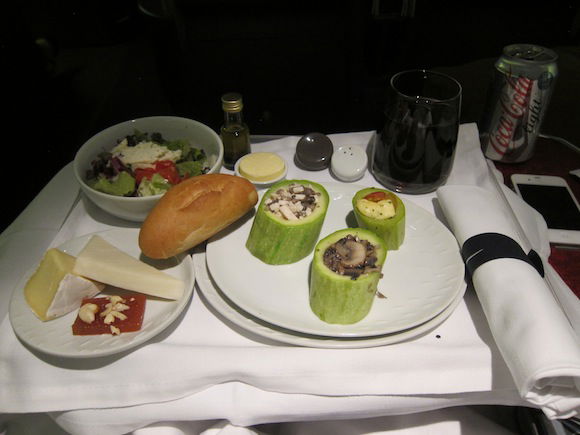 Zucchini trio, garden salad, and cheese
For the main course I ordered the king crab and vegetable capellini with prawns, which was actually quite good.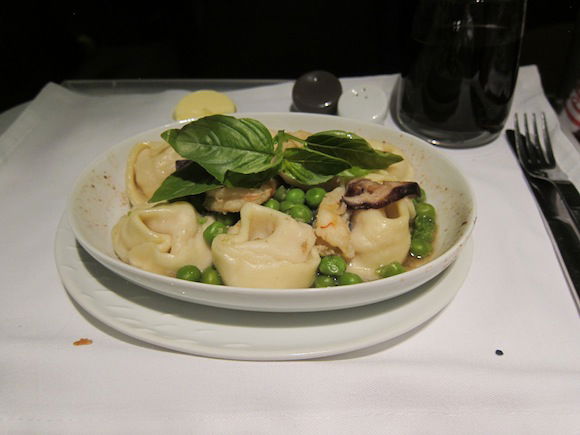 King crab and vegetable capellini with prawns
Meanwhile my friend ordered the grilled steak, which apparently wasn't that good — odd for a flight leaving Argentina.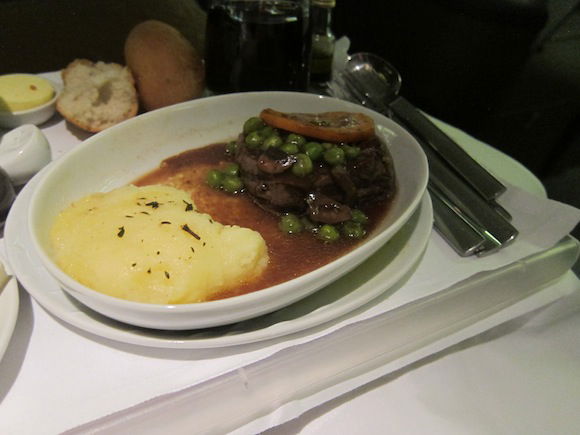 Grilled steak with truffle and foie-gras scented potatoes
For dessert I ordered the chocolate pudding with creme anglaise, which was excellent.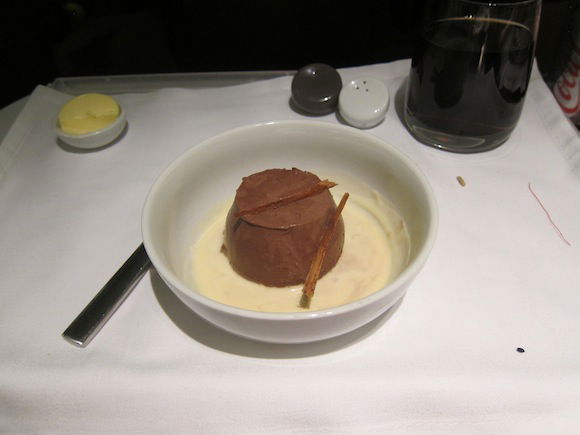 Chocolate pudding with creme anglaise
The service throughout the meal wasn't good. Unlike on the outbound it wasn't actively horrible, but the crew couldn't have seemed more disinterested.
As was the case on the outbound, we were given breakfast "cards" after dinner where we could already order our breakfast. The breakfast card read as follows:

The good thing about LAN is the fully flat seat and large pillow and blanket. While the seats are a bit narrow, they're still as good as they get down to South America. I managed to get a bit over five hours of sleep, and woke up about 90 minutes out of Miami.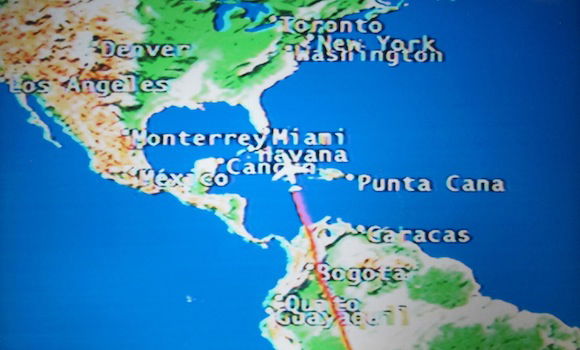 Airshow upon waking up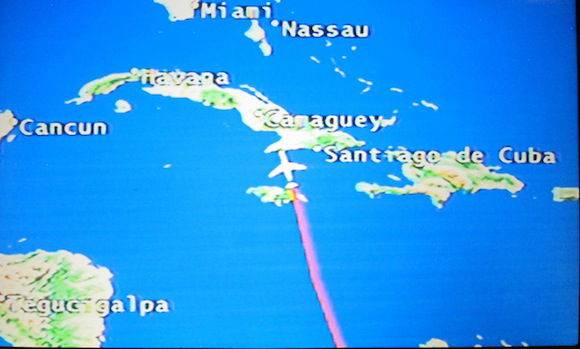 Airshow upon waking up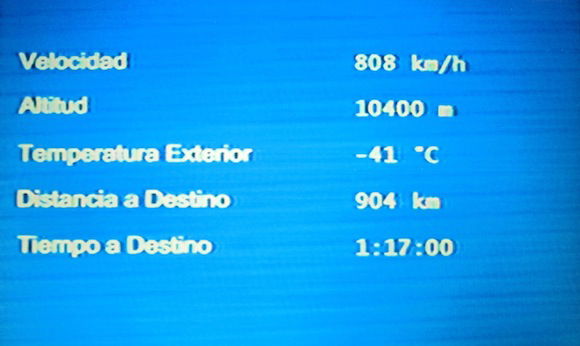 Airshow upon waking up
Breakfast was promptly served at that point. Unfortunately the omelet was inedible and toast was far too crunchy for my liking.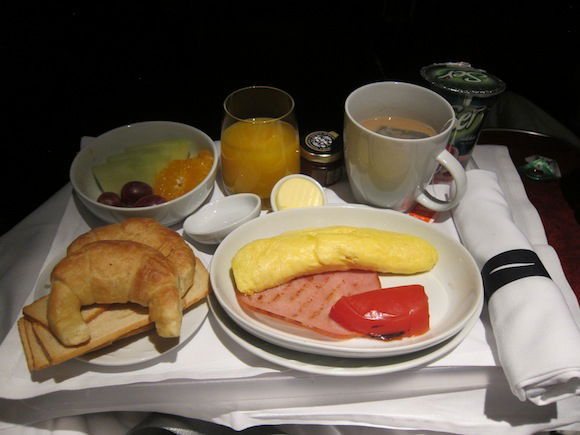 Breakfast
About 15 minutes prior to landing the seatbelt sign was turned on in preparation for landing, and we began our approach into Miami as the sun began to rise.
After a smooth touchdown and quick taxi to our arrival gate, we were off to clear customs and head towards the American concourse for our flights to New York and then Dallas.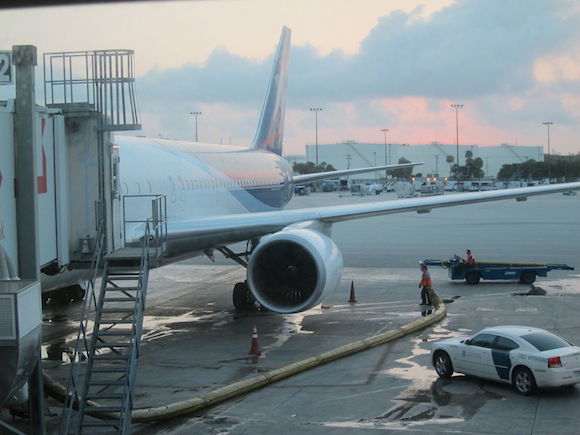 Our 767 upon landing
While the service left a lot to be desired, I wouldn't hesitate to choose LAN Argentina again based on their comfortable seats. At the end of the day the most important thing about business class is seat comfort for sleeping, in my opinion, and in that case a flat bed is always better than an angled seat or a recliner. Furthermore, I'd actually like to try LAN Chile and LAN Peru, as many report the service being better on them.