A bit over a week ago I wrote about the rumor that American and Etihad may be cutting ties, as Etihad instead pursues a partnership with United. This would be a blow to the value of American miles, as redeeming for travel on Etihad is one of the best uses of AAdvantage miles.
Some suggested the partnership would be ending within 24-48 hours, though that was never my understanding. My sources suggested that we were talking weeks, and not days, until these partnership changes kick in (and like everything, there's always a chance this falls through).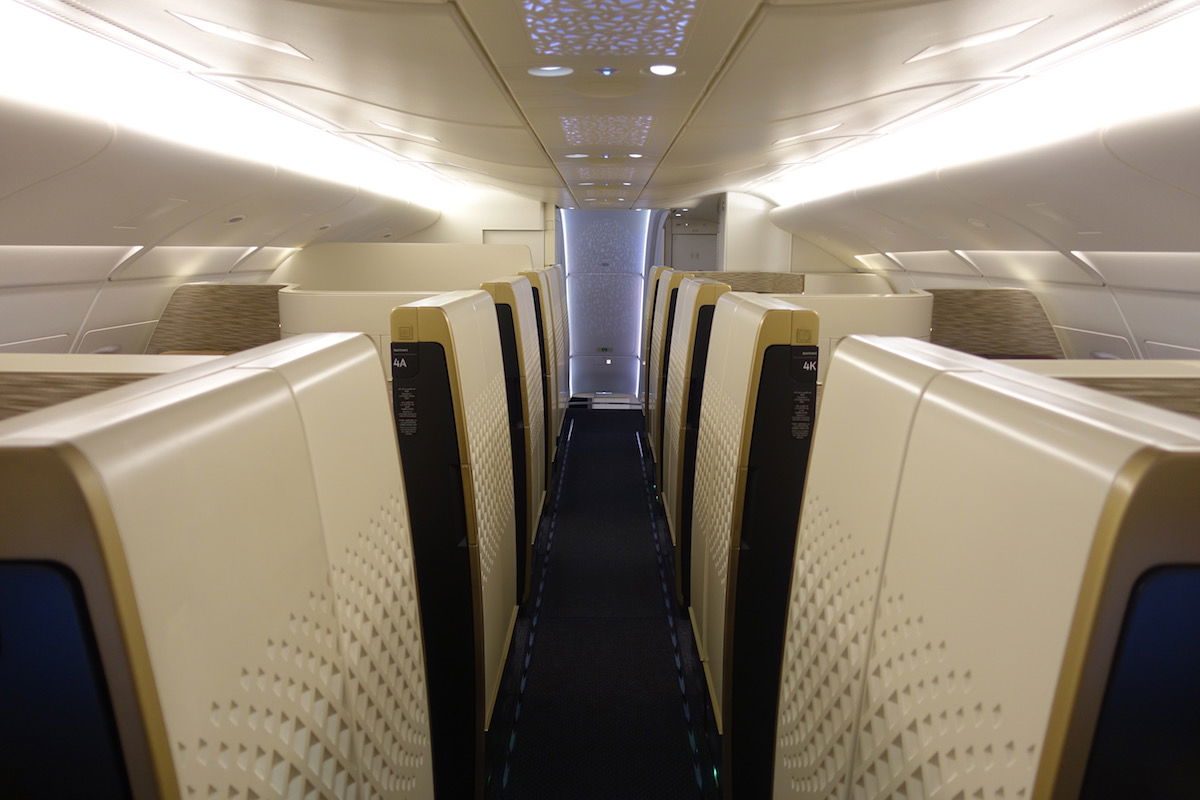 Etihad's A380 first class cabin
Nonetheless I generally recommend making any Etihad redemptions using American AAdvantage miles sooner rather than later.
The AAdvantage redemption I just booked on Etihad
Personally I redeemed some American miles for flights on Etihad last night. I'll be going to the Waldorf Astoria Maldives later this year, and decided to book Male to Abu Dhabi to New York for 70,000 American miles, with Abu Dhabi to New York in business class on Etihad's A380. I've reviewed Etihad's 787 business class before and have reviewed their A380 first class, but figured it was time to review their A380 business class.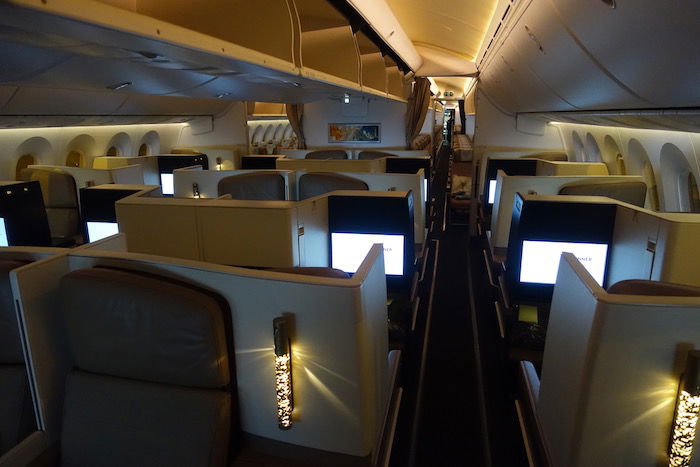 Etihad's 787 business class cabin
Or at least I figure it's a good option to lock in for now, until something better opens up.
Anyway, in order to book my ticket I needed to use a "trick," as the American AAdvantage agents in the US couldn't see the award space. So I figured I should post a reminder of this trick for anyone else who is in a similar boat.
The trick to redeeming American miles on Etihad
In general American AAdvantage members should have access to the same saver level Etihad award space that Etihad Guest members have access to.
The best way to search Etihad's award space is through Etihad's website — you don't even need to log-in. Just follow this link, and enter the city pair you're looking for (in some cases you'll want to search segment-by-segment, as they don't always show logical connections).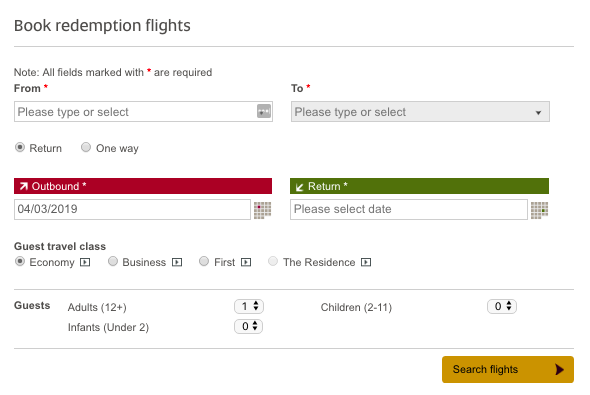 You'll want to look for any "GuestSeat" availability, regardless of whether you're looking for travel in economy, business, or first class. The "OpenSeat" availability won't be bookable with American miles, as that's their equivalent of a "standard" award.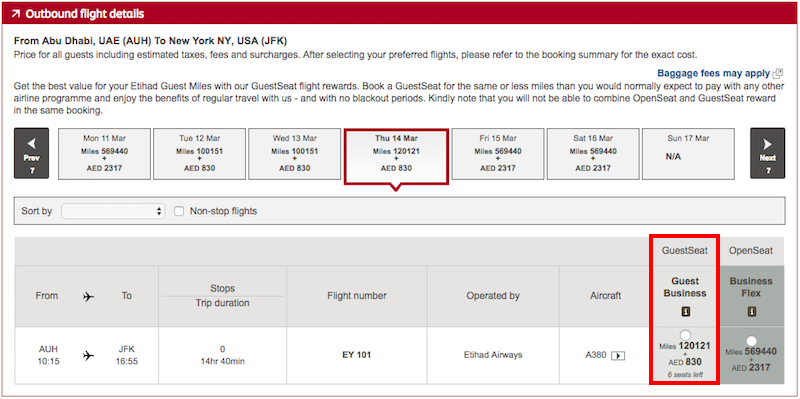 American's website doesn't show Etihad award availability, so you'll then have to phone up American AAdvantage to book. The catch is that for several years now, American AAdvantage agents in the US haven't seen much of the Etihad award availability.
It's anyone's guess if this is intentional or if it's a glitch. If the latter, they're certainly aware of it, but haven't made it a priority to get it fixed.
Fortunately there's a workaround — American Airlines' call center in Australia has access to all Etihad "GuestSeat" award availability, as it should be. Assuming you're outside Australia, their phone number is +61-2-91011948, and the easiest way to phone them up inexpensively is through Skype or Google Voice. The call center is open 24/7, and the process shouldn't take much longer than calling American's US call center.
This workaround has existed for years, and still works reliably. Note that you can either book your award directly through the Australian call center, or you can have the itinerary placed on a five day courtesy hold, and can then phone up the US center to ticket, if you prefer (once it's on hold, they can ticket that space).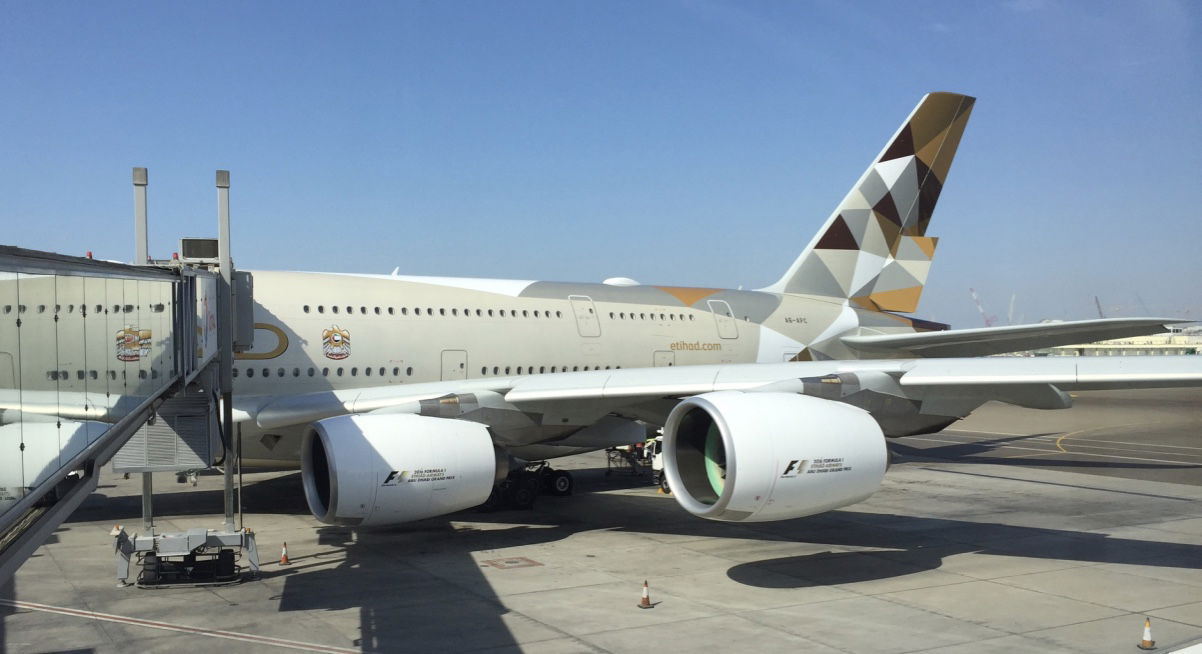 Etihad Airways A380
Bottom line
I know a lot of people get frustrated by American "blocking" Etihad awards, though the good news is that there's an easy workaround, and it has existed for years. Just phone up American's call center in Australia, and they should see all the "GuestSeat" availability that Etihad Guest shows.
This worked with the itinerary I just booked — the US agent couldn't see availability from Male to Abu Dhabi or from Abu Dhabi to New York, but the Australian call center saw both without an issue.
Have you used the Australia call center trick to book AAdvantage awards on Etihad?