There are first class awards that are tough to book with miles through a partner program, like Qantas first, Qatar first, Etihad first, etc. Then there are awards that are generally impossible to book with miles through a partner program, like Air France first and Swiss first.
The history of redeeming miles for Swiss first class
Back in the day Swiss was one of the most generous airlines out there when it came to releasing first class award space, and I remember many instances where they made all eight first class seats available as awards. That's why I had reviewed them a few times several years ago.
Unfortunately that changed in 2013, when Swiss added a restriction to first class redemptions. As of 2013, only elite members in the Miles & More program can redeem miles for Swiss first class. However, back in June of this year there was a brief period where Swiss first class became bookable with partner miles. I'm not sure how or why this happened, though it did, and it allowed me to fly Swiss first class from Zurich to Los Angeles last month.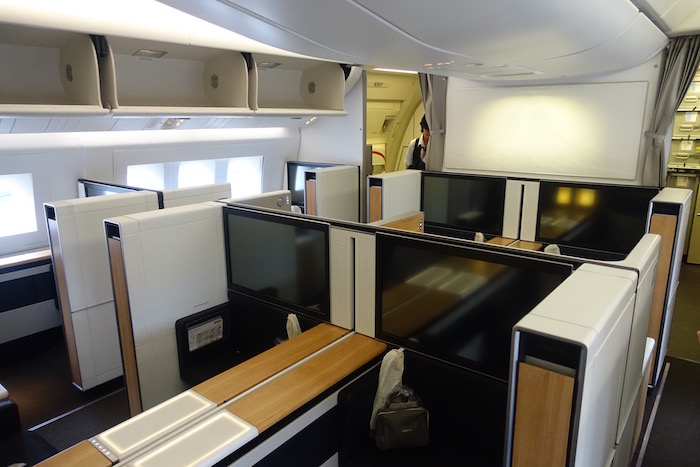 A creative way to redeem miles for Swiss first class
Even if you're not a Miles & More elite member, and even if you don't find availability during some glitch, there may be another opportunity to redeem miles for Swiss first class.
Travelling The World shares how he recently flew Swiss first class, and given Lufthansa's labor relations, it seems fairly repeatable. Lufthansa owns Swiss, so the key is to redeem miles for Lufthansa first class when the airline goes on strike, and then they'll rebook you in Swiss first class.
So, how do you do this?
Lufthansa typically announces strikes a few days in advance, so book as soon as you hear about a strike, but before all flights are canceled (that leaves a period of several hours)
Lufthansa typically announces in advance what kind of flights they're canceling (short-haul or longhaul), so you should be able to figure out with good odds if your flight will be canceled or not
Once your flight is canceled, call Lufthansa and they should be able to rebook you in Swiss first class
Now, of course these aren't ideal circumstances:
It only works during a strike
Calling an airline during a strike can be very time consuming
There needs to be availability on Swiss
There's a chance your flight may not actually be canceled, since not all longhaul flights are canceled when the airline faces a strike
Nonetheless it's certainly a creative way to try a fantastic first class product, should you be so inclined. On top of that, you may very well be rebooked in a revenue fare class under these circumstances, meaning you may earn miles for your ticket.
Bottom line
Ultimately I'm not even sure this is worth it, since I don't think Swiss first class is any better than Lufthansa first class, which you can redeem miles for starting ~15 days out.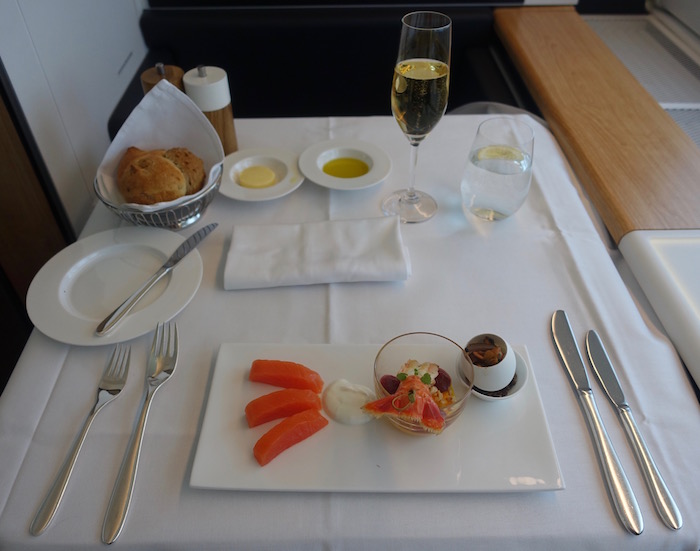 However, the Swiss first class lounge in Zurich is certainly nice, and definitely one of the top 10 in the world.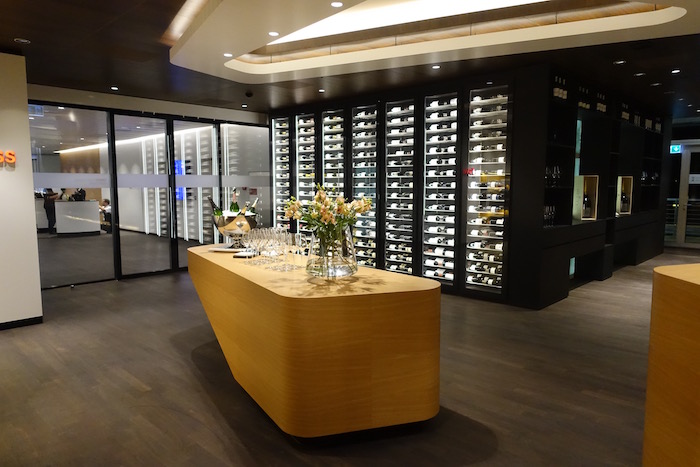 So if you're really desperate to redeem miles for Swiss first class, you'll want to do so when Lufthansa announces a strike, which should give you decent odds…