There's no one in the airline industry quite like Akbar Al Baker, the CEO of Qatar Airways. I don't think there's another airline executive who says so much that they don't follow through on.
Since early last year Al Baker has been telling us that Qatar Airways will be introducing a new "super business class" product, and that after we see it there is "really not need for first class" (which is a convenient statement, since his two biggest competitors have first class on most of their planes).
The new product was supposed to be unveiled a while ago, and he actually said that by this year Qatar's current business class product would be obsolete.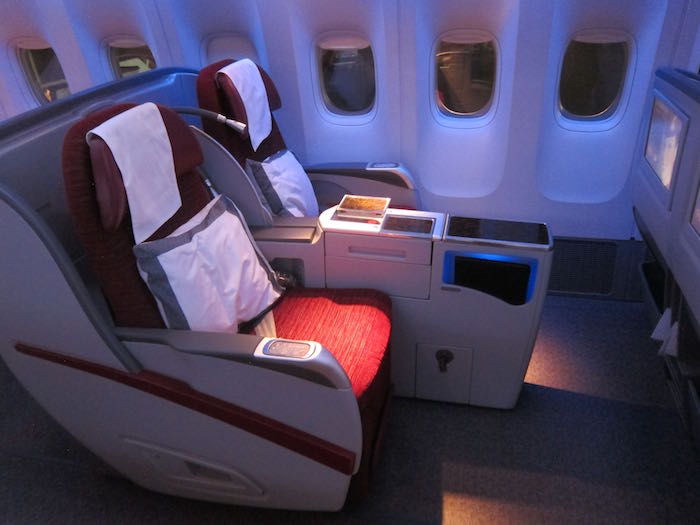 Qatar Airways' current 777 business class
The last update we got was in March, when Al Baker said that he was hoping to do a global media launch in November, and have the product installed on the first 777-300ER by December.
Well, it's now November, so where's Qatar Airways' new business class?
I don't think anyone will be surprised to learn that it's delayed again. Per AusBT, the airline is now pushing back the announcement of their super business class to March 2017. Supposedly the delay is tied to the delivery schedule of new aircraft, though I'm mildly skeptical.
Qatar Airways was always planning on doing a global media launch before the first plane with the product was in service. Even if planes are having delayed deliveries, why not just reveal their innovative product to get people excited? Or I guess you could say he just prefers to keep us in suspense. 😉
I'm guessing it's for one of two reasons — either because the product doesn't actually exist, or because they had exactly the same idea Delta did. Delta has already beat Qatar Airways to the punch in announcing a business class "suite" product, where each seat features door and direct aisle access.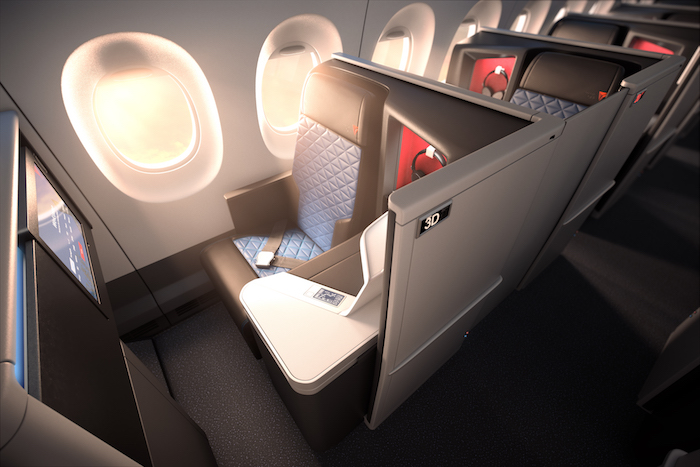 For all of Al Baker's hype, it sure would be embarrassing if his concept was identical to Delta's, no?
So, what do you think — is the delay truly due to the "aircraft delivery schedule," or are they still figuring out the product?
(Tip of the hat to Rafi)