There's an ever increasing disparity when it comes to space distribution on planes, perhaps akin to those arguing that "the rich get richer and the poor get poorer."
While economy seats are more high tech than ever before, they're also as tight as they've ever been. Meanwhile at the pointy end of the plane, we're seeing premium cabin seats take up more and more real estate.
One trend we've seen on the Boeing 777 is that airlines have gone from nine seats per row to ten seats per row. The 777 was originally designed to have nine seats per row, and then a few airlines started making the seats and aisles narrower, so that they could add in an extra seat per row.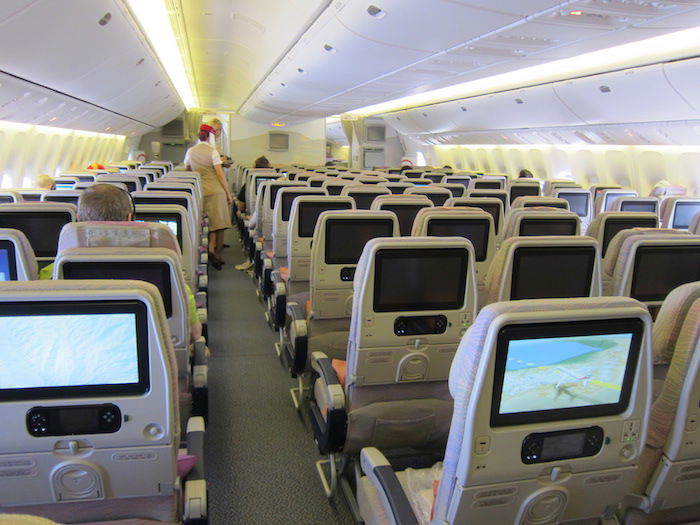 Emirates' 10 abreast seating in 777 economy
At first having 10 abreast seating on the 777 was the exception rather than the norm, though the tables have turned on that over the past several years.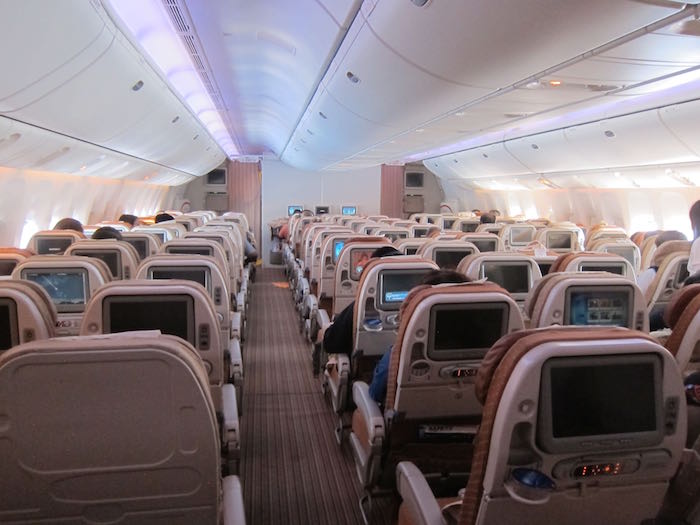 Singapore Airlines' comfortable nine abreast seating in 777 economy
The latest airline to add 10 across seating on the 777 is Qatar Airways.
Specifically, earlier in the month Qatar Airways quietly introduced a Boeing 777-300ER with 10 seats per row in economy on the Doha to London route. This raised questions as to whether this would just be the case for newly delivered planes going forward, if they were planning this configuration for certain high density routes, or if this was the new norm throughout the fleet.
Business Traveller has an update regarding this, and unfortunately it doesn't look good. Qatar Airways has confirmed that:
All future Boeing 777-300ER deliveries will feature 10-across seating in economy
The 28 existing Boeing 777-300ERs will be retrofitted with the new 10-across slimline seats by the end of 2016
The nine Boeing 777-200LRs will maintain nine seats per row — they won't get the tighter seating
So it looks like now there's a considerable benefit to flying Qatar's 777-200LRs in economy over their 777-300ERs.
Qatar is the last of the "big three" Gulf carriers to go 10 across in 777 economy. Just to compare the capacity of the three airlines' two cabin 777-300ERs:
Admittedly the quality of the products varies by airline, as do the size of the premium cabins. That being said, it's pretty glaring when Qatar's 777-300ERs feature almost 100 fewer seats than Emirates' version of the plane.
Bottom line
Even though the Gulf carriers seem to have virtually bottomless pockets, they're certainly not above cramming seats onto planes in hopes of maximizing revenue. At this point Singapore Airlines remains one of the few major 777 operators with just nine seats per row in economy. I guess we'll see when that changes!
Does an airline adding 10 across seating on the 777 impact your decision to fly with them?
(Tip of the hat to @nassirsabri)