Qantas operates an interesting tag flight from Los Angeles to New York. The daily flight is presently operated by a Boeing 747, though starting in September will instead be operated by a 787. This flight can exclusively be booked by passengers connecting onto and off of international flights, since this is a flight entirely within a country (which is different than fifth freedom routes, which are quite popular, where an airline operates a flight between two countries, neither of which they're based out of).
It's a unique flight no doubt, and currently the only US transcon flight operated by a 747. I had the chance to fly this route a few years back, and thought it was a cool experience. It's certainly one of the most luxurious ways to fly coast-to-coast within North America.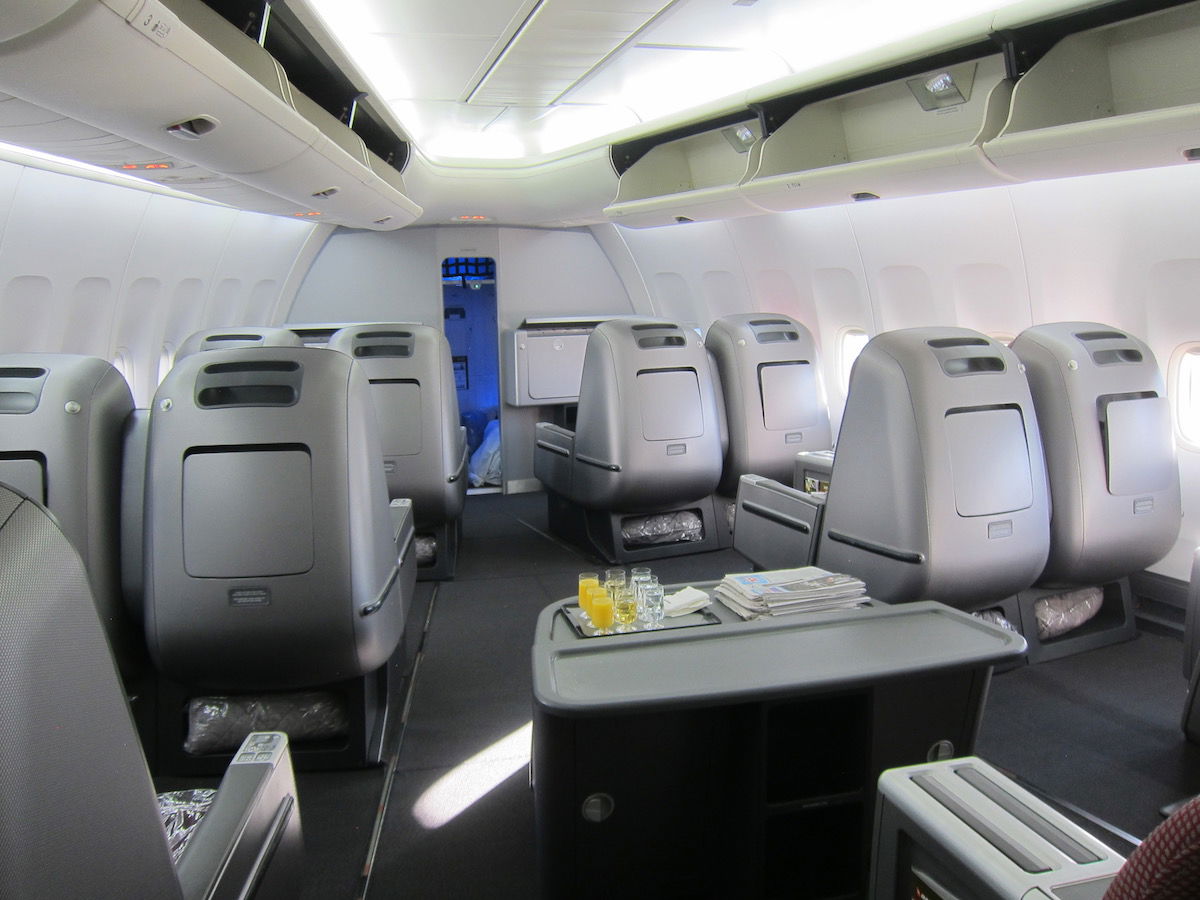 Anyway, this brings us to an interesting case between the Department of Transportation and Qantas. Specifically, Qantas is being fined up to $125,000 for selling tickets between New York and Los Angeles to passengers who shouldn't have been able to book this flight.
The Department of Transportation argues that under US cabotage laws, Qantas should have only been allowed to sell seats on this flight to those connecting onto or off of Qantas flights to Australia. However, in 2015 and 2016, Qantas sold seats on this flight in connection with international flights on partner airlines. Specifically, on their website Qantas would allow passengers to book their New York to Los Angeles flight in conjunction with codeshare flights from Los Angeles to Tahiti on Air Tahiti Nui, as well as codeshare flights between Los Angeles and Auckland on American.
Qantas denies breaking any US statutes and regulations, arguing that the codeshare flights they were selling had Qantas flight numbers, and therefore they thought that should be permissible. Qantas justified this using a 1959 ruling that said "a foreign carrier may incidentally transport within [the United States] only that traffic which it brings in or carries out."
Qantas argues that the business model of airlines has changed significantly in the past 60 years with the introduction of codesharing, and therefore they assumed that selling this in conjunction with a codeshare flight would be acceptable. Clearly the DOT disagrees.
Qantas will observe the request of the DOT. They'll have to pay $62,500 within 30 days, and will only have to pay the other $62,500 if they break the law again within the next year.
What's interesting here is that when I wrote about this flight several years back, quite a few people chimed in insisting that it was permissible to book this in conjunction with an international flight on another airline. While that's true, it seems that wasn't actually legal, at least according to the DOT.