We know that Qantas is working on "Project Sunrise," which is their goal of operating nonstop flights from the East Coast of Australia (Brisbane, Melbourne, and Sydney) to both London and New York.
It'll be a few years before these flights launch, given that Qantas is still waiting for final proposals from Airbus or Boeing on an aircraft capable of operating these flights (it's rumored that Airbus will soon be announcing the A350-1000ULR, which would be able to operate this route).
Qantas' Project Sunrise research flights
Ahead of these flights launching in a few years (hopefully), Qantas has announced that they will be operating three Project Sunrise research flights, which will see the airline flying nonstop from New York to Sydney, and also nonstop from London to Sydney.
Qantas is taking delivery of three new Boeing 787-9s in October, November, and December, and the airline will be rerouting the delivery flights. Rather than flying them nonstop from Seattle to Australia, they'll fly them to London and New York, and then nonstop from there to Sydney.
"Wait a second, I thought the 787-9 couldn't fly this nonstop?" Ordinarily it couldn't, but it will be able to fly nonstop because they'll greatly limit the weight of the aircraft. Each flight will have just 40 people, and that includes the crew. Qantas also notes that they'll be carbon offsetting these flights.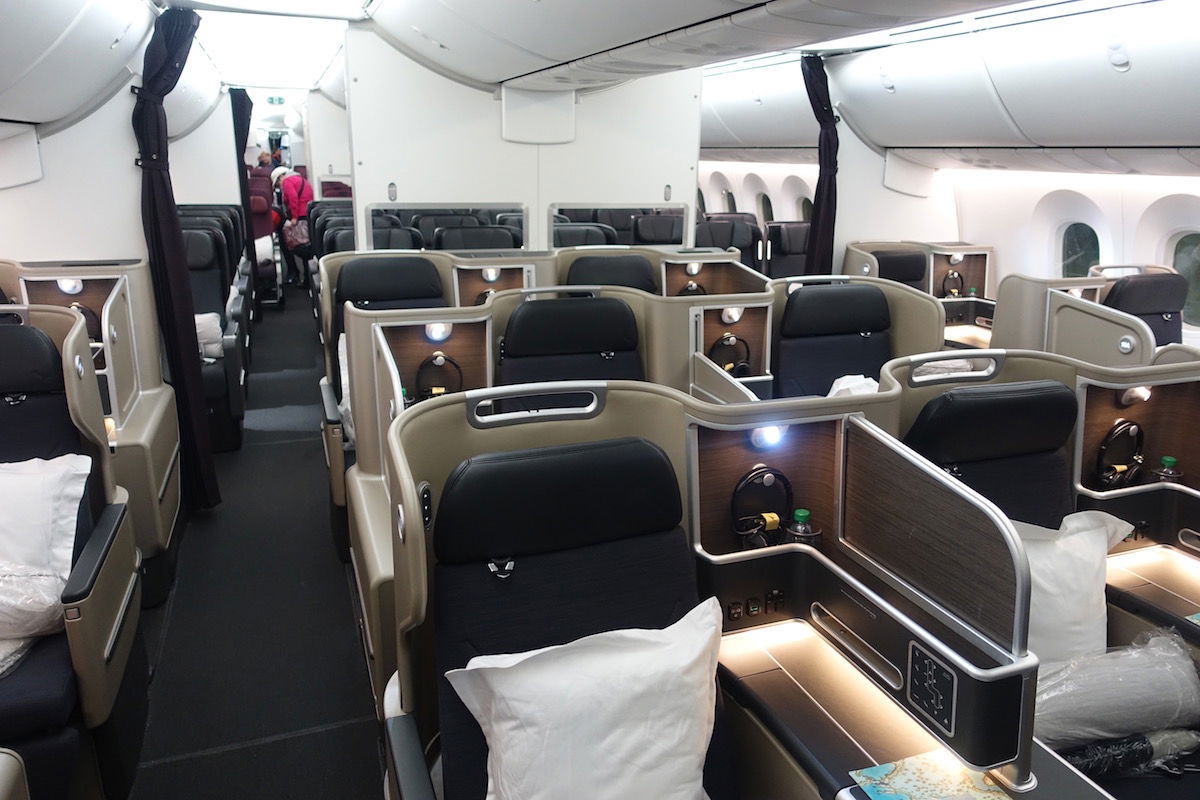 Qantas 787-9 business class
This will represent the first ever nonstop flight by a commercial airline from New York to Sydney, and only the second flight from London to Sydney (Qantas flew this with a 747 many years ago in a similar test).
What research is being conducted?
Qantas says that the onboard research is being designed in partnership with Sydney University's Charles Perkins Centre and Monash University, in conjunction with CRC for Alertness, Safety, and Productivity.
Those in the cabin (mostly Qantas employees) will be fitted with wearable technology devices and will take part in specific experiences at varying stages of the flights. Scientists and medical experts will monitor sleep patterns, food and beverage consumption, lighting, physical movement, and inflight entertainment to assess the impact on health, wellbeing, and body clock.
Meanwhile researchers will also work with pilots to record crew melatonin levels before, during, and after the flights. Pilots will wear EEG devices that track brain wave patterns and monitor alertness. This is being done to assist in building the optimum work and rest pattern for pilots operating long haul services.
As Qantas Group CEO, Alan Joyce, describes it:
"Ultra-long haul flying presents a lot of common sense questions about the comfort and wellbeing of passengers and crew. These flights are going to provide invaluable data to help answer them.

For customers, the key will be minimising jet lag and creating an environment where they are looking forward to a restful, enjoyable flight. For crew, it's about using scientific research to determine the best opportunities to promote alertness when they are on duty and maximize rest during their down time on these flights.

Flying non-stop from the East Coast of Australia to London and New York is truly the final frontier in aviation, so we're determined to do all the groundwork to get this right.

No airline has done this kind of dedicated research before and we'll be using the results to help shape the cabin design, inflight service and crew roster patterns for Project Sunrise. We'll also be looking at how we can use it to improve our existing long-haul flights."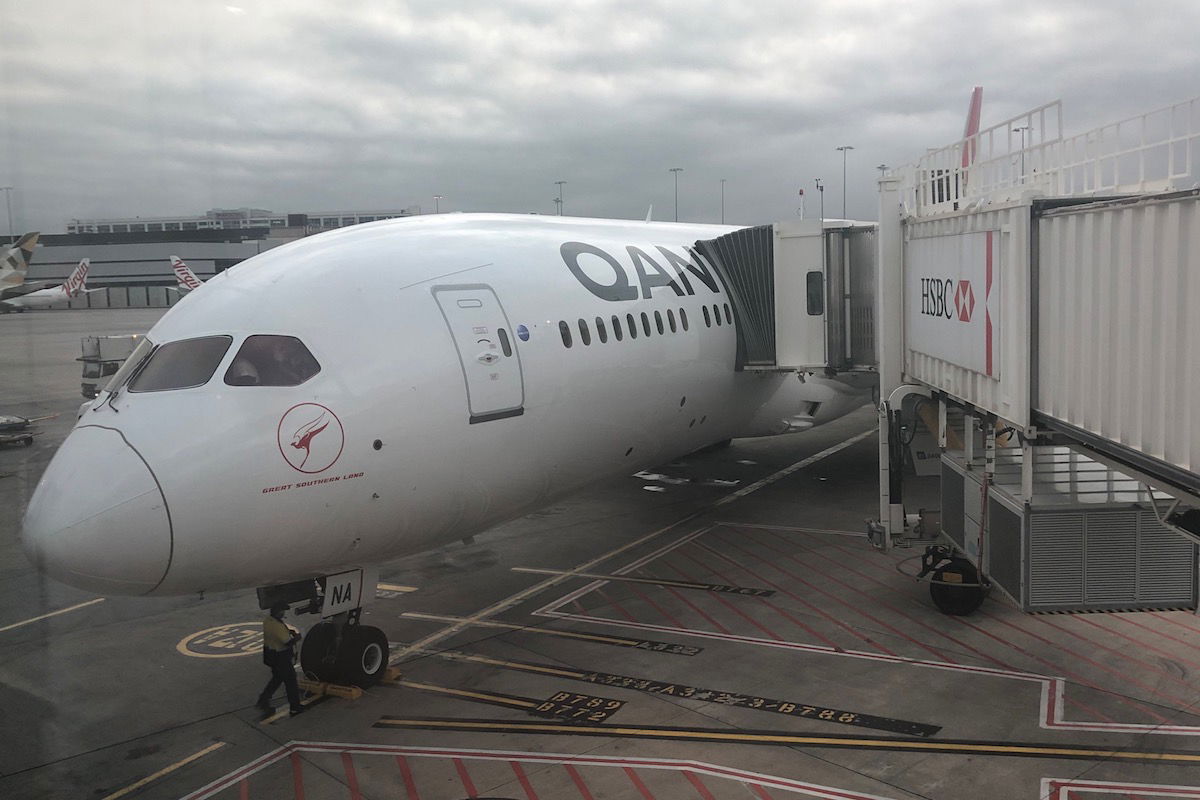 Qantas 787-9
Why I'm skeptical
Are these Project Sunrise research flights, or Project Sunrise publicity flights?
Based on Qantas' record, I'd say it's the latter. The airline is absolutely brilliant at generating publicity. For example, they talked more about their 787-9s before they took delivery of them (even though they were late to the game, and there was nothing special about them), than I've talked about Air Belgium, and that's saying a lot.
Qantas already operates a nonstop Perth to London flight, which is about 17 hours. Are the two hours going to make that much of a difference? If taking an even longer flight is that important, maybe they should fly Singapore Airlines' Singapore to Newark nonstop flight, which is only marginally shorter?
The point is, there's nothing materially different about a flight an hour longer, and this won't actually present that much useful data:
Different planes have different pressurization and impact on jet lag, and the 787 won't be the plane actually used for these routes
The schedule Qantas will actually use if/when they operate these flights isn't accounted for (presumably), and there's a big difference in terms of how passengers feel depending on whether they depart at 1AM or 1PM
Having only 40 people onboard won't account for the feeling passengers have on a full flight, including the noise, light, etc.
Given that this is a special test flight, passengers are much more likely to be excited/not tired
Let's keep in mind that Qantas was in the news not too long ago because they were considering adding an exercise zone to their new ultra long haul flights. Of course most of us knew from the very beginning this wouldn't happen. But Qantas loves to throw stuff out there, let the media pick up on it, and then it doesn't end up happening.
Oh wait, I guess I just fell for their trick. 😉
Bottom line
As an aviation geek I find it cool that Qantas will operate a nonstop flight from New York to Sydney, since it's a first. However, I firmly believe this is primarily about generating publicity, and not really about research. I guess we'll see:
If they also have some media people on this flight (I'd be willing to bet they will)
If Qantas' service on their new ultra long range flights is actually any different (I'd be willing to bet it won't be)
I bet they'll get a couple of tidbits of information about it, but I do think the primary motivator here is publicity.
What do you make of Qantas' Project Sunrise research flights? Are they doing this purely for publicity, purely for research, or a bit of both?