I can't think of a single airline that has hyped a new plane more than Qantas and their 787. At this point the 787 has been around for over five years, though Qantas is taking delivery of their first one in October of this year.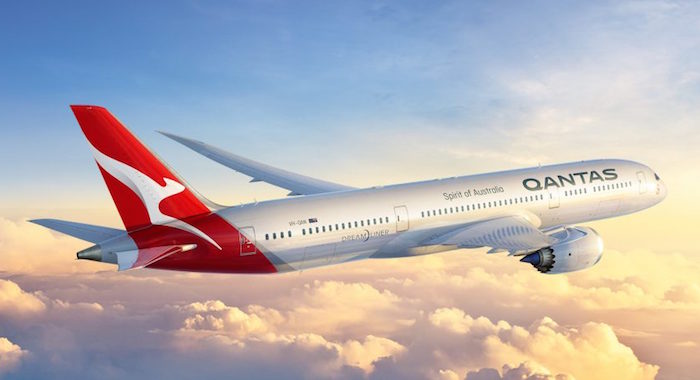 Last October Qantas revealed the details of the business class and economy products that will be found on the 787. The plane will feature Vantage XL seats in business class, much like they have on their A330s. This is significantly better than what they offer on their A380s and 747s.
Then in December Qantas announced that they'd use the 787 to launch flights between Perth and London, which will be one of the longest flights in the world. However, before they launch that new route, Qantas will first operate the 787 between Melbourne and Los Angeles as of December 2017.
Continuing Qantas' theme of trying to build hype around the plane and trickle out all the details, Qantas has now revealed the details of their 787 premium economy product.
Qantas is calling this their next generation premium economy product, and advertises the following features:
A separate cabin of 28 seats, configured in a two-three-two layout to improve aisle access for middle passengers.
A seat that is almost 10 per cent wider than Qantas' existing Premium Economy (and as wide as Business Class on other airlines) as well as increased recline.
An ergonomically designed headrest that can be fitted with a specially designed pillow and a re-engineered footrest that significantly increases comfort when reclining.
High-definition Panasonic inflight entertainment seatback screens that are 25 per cent larger.
Five individual storage compartments and two USB charging points per seat, as well as shared AC power and a personal LED light designed to minimise disturbance of other passengers.
That all sounds great, though I'm a bit surprised they just have shared AC power outlets? Two USB outlets per seat is of course great, but that won't charge a laptop. Many economy products have a personal AC power outlet, so it's a bit odd that Qantas doesn't have that in their next generation premium economy.
Qantas' CEO claims that the product has a serious "wow" factor, though I'm not sure how much to believe that given that he also suggests that a Vantage XL seat is "mini first class" (there's a term for that — it's business class):
"Our Business Suite has been dubbed 'mini First Class' by some of our Frequent Flyers and our Economy seat for the Dreamliner has features that some reserve for Premium Economy.

"This new Premium Economy seat has serious wow factor. You have to experience how well it supports you when you recline to realise it's completely different from anything else in its class.
While you can't know for sure from pictures, the seat does look quite comfortable to me, so hopefully that's the case. However, I think it's a bit of a fib to suggest that this seat is "revolutionary," as Qantas' management team has done leading up to this reveal. There's nothing about this seat that actually looks revolutionary.
What do you make of Qantas' new premium economy product?