While LAX has a lot of great lounges (like the Qantas First Class Lounge, American Flagship First Dining, etc.), the most exclusive space in the airport isn't even in one of the terminals. Rather that would be The Private Suite, which is a completely separate facility where you can relax before your flight, and then you clear security, immigration, etc., before being driven to your plane in a BMW 7-Series.
I had the chance to experience The Private Suite in October, and wrote a full review.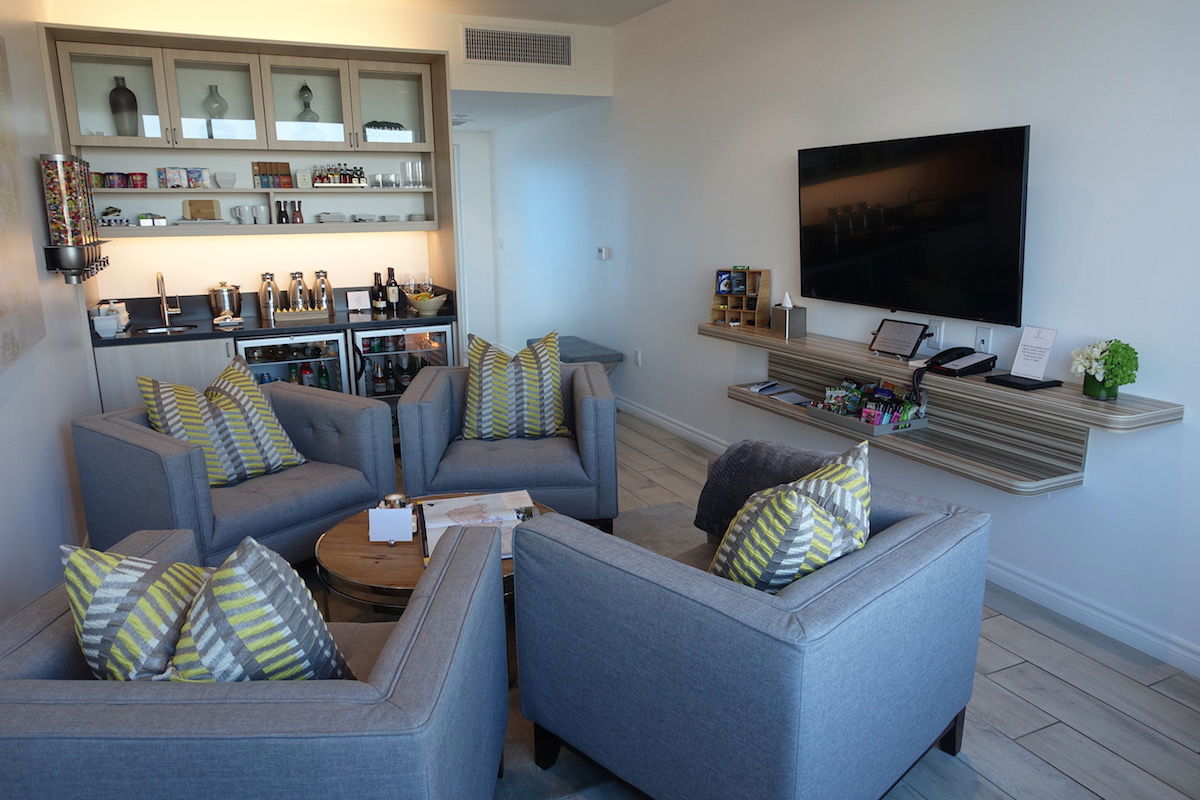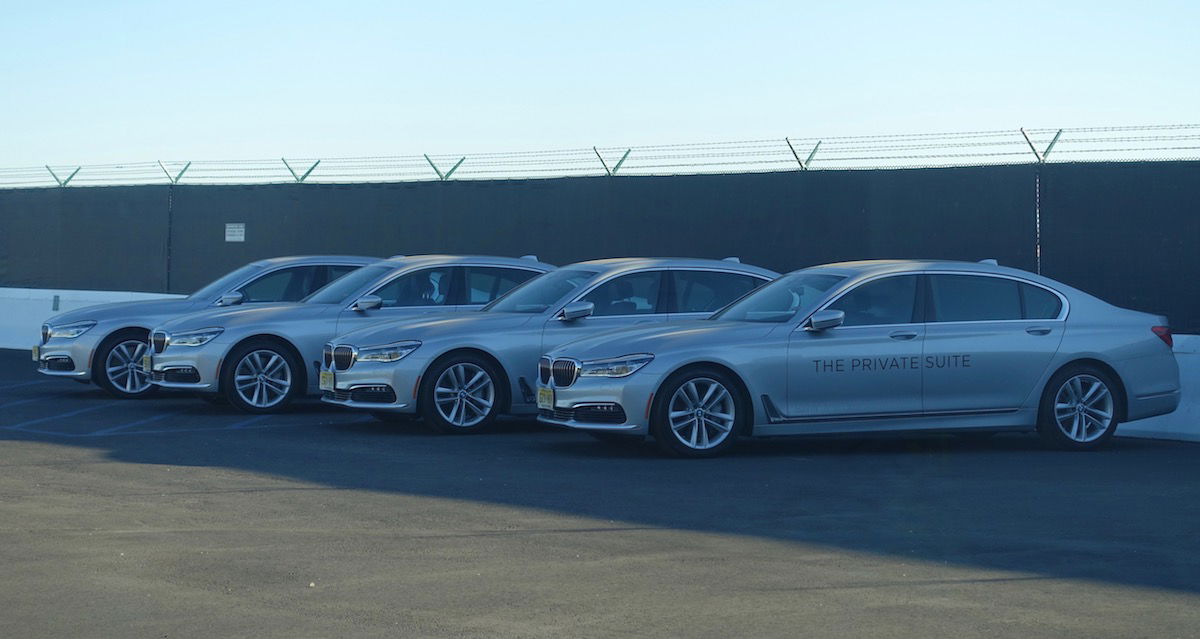 Here's what the pricing is like for this service: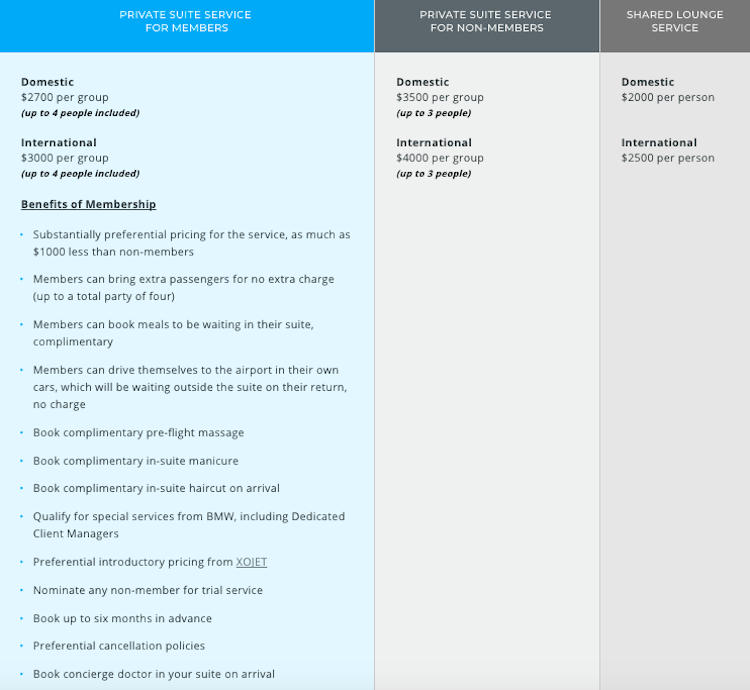 There's no doubt the experience is impressive, in the sense that you'll be brought onto the plane having walked just a few dozen steps, and having interacted with at most a few people (the people escorting and driving you, and TSA officers at the dedicated facility).
I've wondered how big the market is for something like this. Don't get me wrong, there are a lot of very rich people in LA, but the catch is that this is of limited use to those flying private, since they don't have to wait for flights. How many people are willing to spend thousands of dollars per flight to make commercial flights more enjoyable?
I predicted at the time that they'd come up with some creative partnerships, and it looks like that's exactly what they're doing now.
United & The Private Suite have just announced an exclusive new partnership at LAX, which certainly makes the experience more accessible (though still very expensive). With this partnership, United is the only airline that has the right to sell this experience as part of a ticket. Furthermore, one of The Private Suites will be United branded.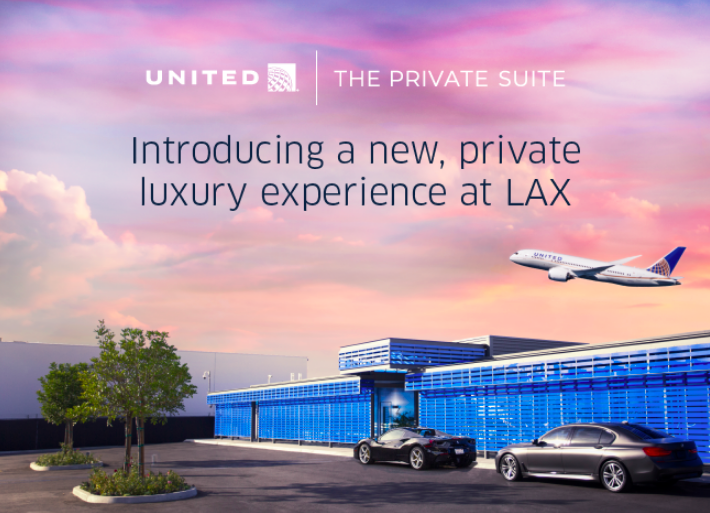 Basically what United and The Private Suite are doing is offering special pricing to United passengers traveling in some markets, where they're including the cost of The Private Suite in the overall fare you pay (to be clear, the pricing is additive, so they're not throwing it in for free, but it just means you can bundle the cost of the ticket and The Private Suite experience).
As of now this experience is available to/from the following destinations:
Aspen (ASE)
Cabo (SJD)
Hawaiian Islands (HNL, KOA, ITO, LIH, OGG)
London (LHR)
Melbourne (MEL)
New York/Newark (EWR)
Shanghai (PVG)
Singapore (SIN)
Sydney (SYD)
​Tokyo/Narita (NRT)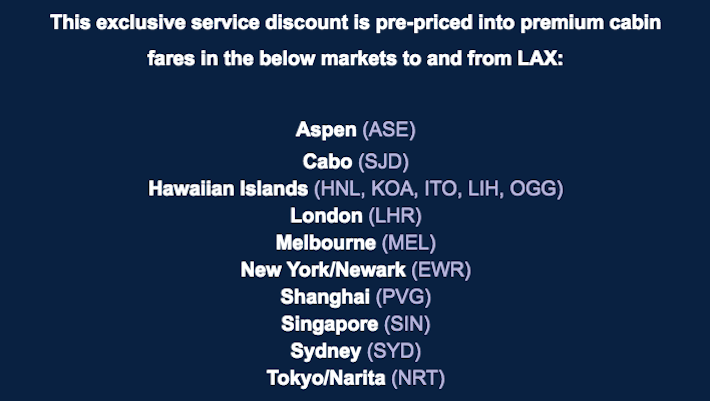 Those booking through United won't have to pay the $7,500 membership fee, and will receive the following pricing:
$1,250 per person for a domestic flight
$1,495 per person for an international flight
In terms of fare class requirements, this is available to all passengers traveling on a paid first or business class ticket. So for those traveling internationally or between Los Angeles and Newark, you have to be booked in the J, C, D, Z, or P fare classes, and for those traveling to/from Aspen or Hawaii, you have to be booked in the F, A, Z, or P fare classes.
As you can see, this is still really expensive, though it does represent a significant discount over what The Private Suite ordinarily charges, at least if traveling solo. The catch is that United's pricing is per person, while The Private Suite's pricing is per group. So you'll come out way ahead with United's system when just one person is traveling, while the pricing is potentially cheaper directly through The Private Suite for multiple people.
As of now this is only bookable through travel agents or by emailing [email protected], though eventually this should be bookable directly on united.com.
It's an interesting concept, and I'll be curious to see if this is something passengers take advantage of. For solo travelers this certainly represents more reasonable pricing, though I do find the partnership with United to be puzzling. United has a distant third place position at LAX in terms of traffic (after American and then Delta), and they certainly don't have the Hollywood traffic either.
You'd think a partnership like this would make a lot more sense with American. Charge an extra $1,000 to add this onto a Flagship First ticket to New York, and I could certainly see some interest. But with United? I'm skeptical…
What do you make of United's partnership with The Private Suite LAX?
(Tip of the hat to Jeffrey)