When I moved into hotels full time in April 2014, I quickly realized the benefits of minimalism. I had only lived in Seattle for about 18 months, but somehow managed to acquire so much stuff that I didn't really need. The first day I moved out of my apartment I managed to consolidate all my luggage into just a few big suitcases.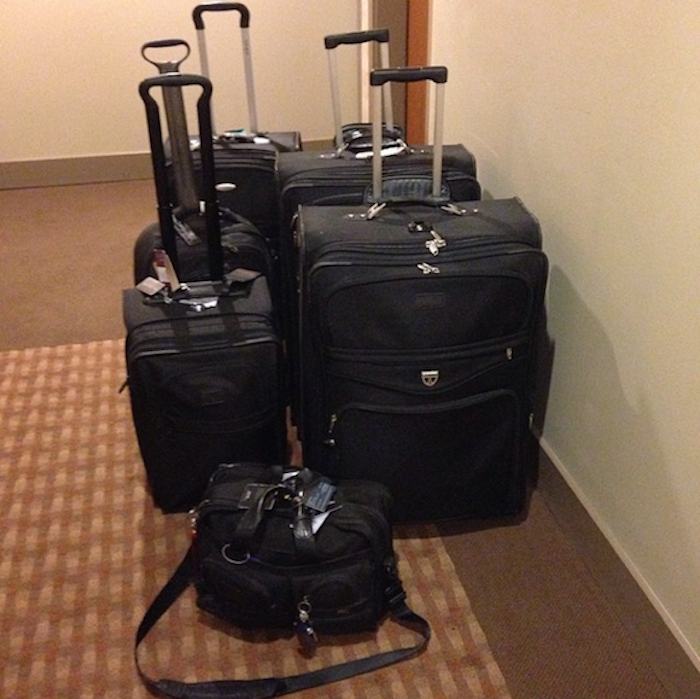 I quickly realized it wasn't practical to travel with all those bags, and eventually I consolidated all of my essential belongings into the below carry-on contraption: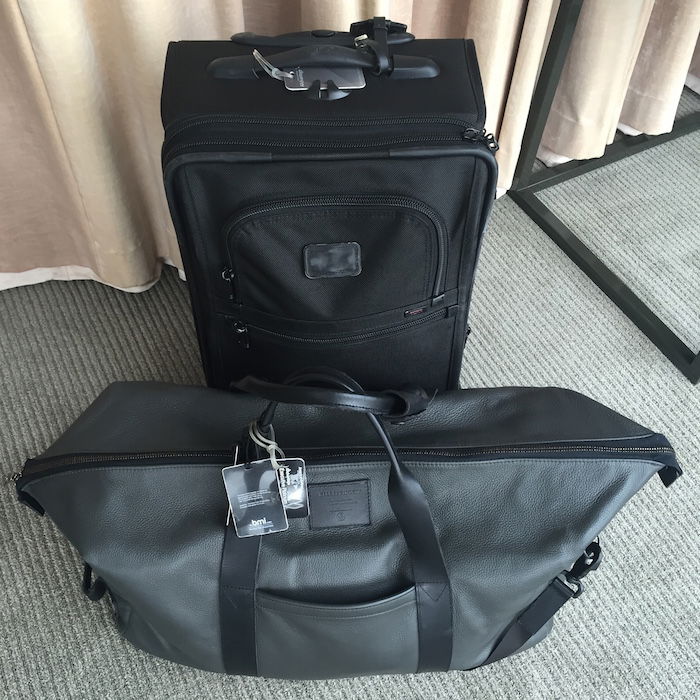 At that point I made the decision to stop buying souvenirs, and for that matter, to only buy material possessions if they'd actively make my life better. Last year I wrote about nine gadgets in my carry-on, and while I've replaced some of them, the core of what I have has stayed the same.
Anyway, during my recent trip to Russia I added something to my carry-on for the first time in months. I was at a Starbucks in St. Petersburg and saw this cute travel mug, that looked sort of like a Matryoshka doll. I don't know what made me buy it, since I almost never pick up material possessions, but for whatever reason I did.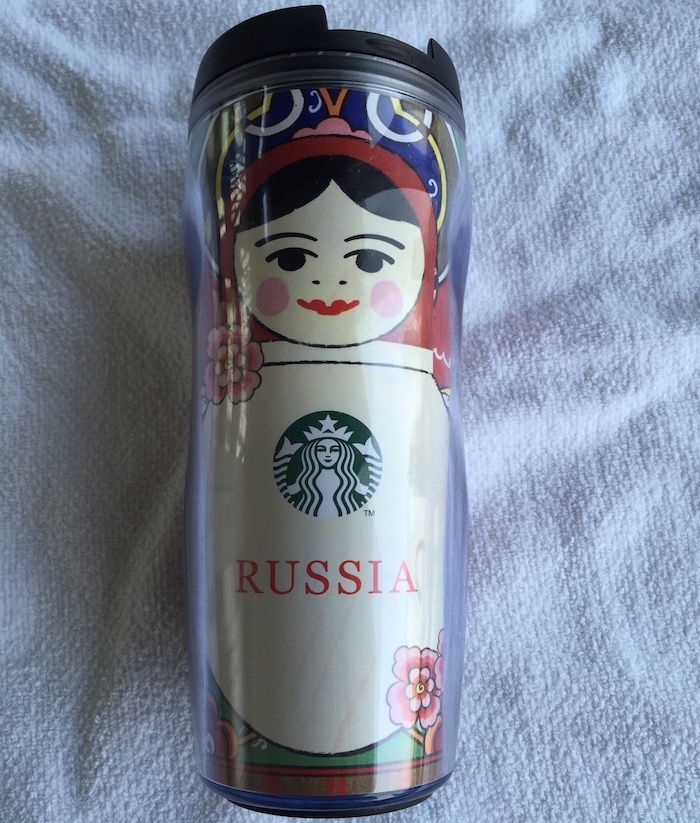 I figured I'd get rid of it soon enough, but I've actually found this to be immensely valuable, and now always have it in my carry-on.
Why? Well, first of all, because I'm a coffee addict. I've written in the past about my frustration with airline club lounges not having proper to-go coffee cups, and while American has improved in that regard, the cups still aren't great.
There's something magical about being able to pour a hot cup of coffee, latching it shut, and easily being able to carry it with you. Not only does it help with keeping coffee hot, but it also prevents spilling. I've lost two laptops to airplane spills over the past several years, so I feel like this will help in that regard.
Beyond that, no matter where you are, it's nice to be able to pour something in a container that's actually portable and can be sealed. I use it for coffee, still water, sparkling water, juice, etc.
It's very easy to clean, even in a hotel room, as I just wash it out quickly with some water, and then dry it with a towel.
I mention this all for two reasons:
Even if you're someone who minimizes what you travel with, I think a portable mug is well worth the space it takes up in your bag.
I bought a random portable mug at Starbucks, so I imagine there are much better ones out there. Does anyone else travel with a thermal mug, maybe one that's higher quality or has more features?