Aw, crap.
So yesterday I was flying from Tampa to Dallas on American in MD-80 first class. I had my laptop out during boarding because I was trying to finish a couple of blog posts. The MD-80 is a bit tight, even in first class, so there's not much shoulder or center console space.
The flight attendant came around with a tray consisting of water, orange juice, and mini bottles of vodka. Creative — I don't think I've ever seen a flight attendant proactively offer minis with the pre-departure service! My kind of lady!
So I'm quite literally morally opposed to airplane orange juice, at least the juice served by US airlines. It's the nastiest, most acidic from concentrate juice you could possibly drink. I won't even usually drink it with a mixer. I haven't had orange juice on a domestic American flight in probably five years.
But I'm not going to lie, it had been a long day, and vodka sounded kind of good. I couldn't drink it with water and wasn't going to drink it straight up, so orange juice and vodka it was.
I told the flight attendant I loved her, and grabbed an orange juice and vodka, placing it on the center console.
Only I'm a total freaking moron, and accidentally tipped over the cup on my laptop.
On the plus side, I could spend the rest of the flight catching up on the Real Housewives of Atlanta. I nearly spilled some orange juice on my iPad when I saw that they flew Korean Air business class to the Philippines? They need to learn how to earn and burn Chase Ultimate Rewards points, me thinks! The fact that Kandi was eating food out of a styrofoam container is pretty telling as to how much she must have been enjoying Korean Air's onboard service. 😉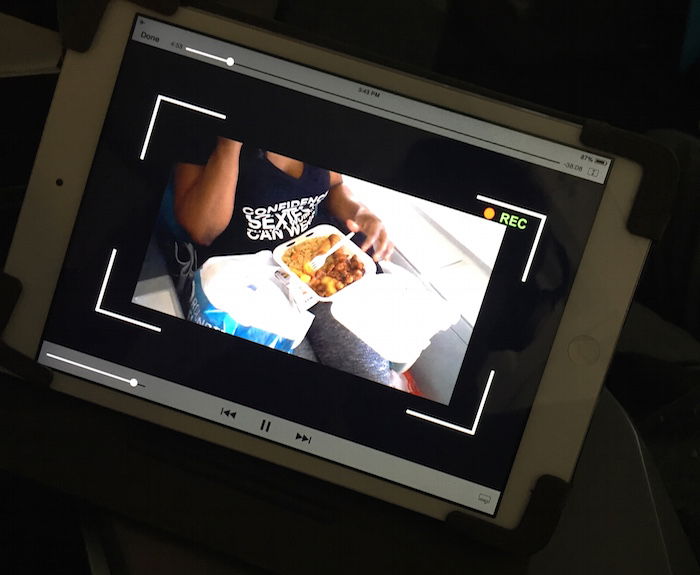 Upon landing in Dallas I hopped in an Uber to the Apple Store, where I picked up a new MacBook Air. On the plus side, that did help me complete the minimum spend on my new Citi Prestige Card… yay?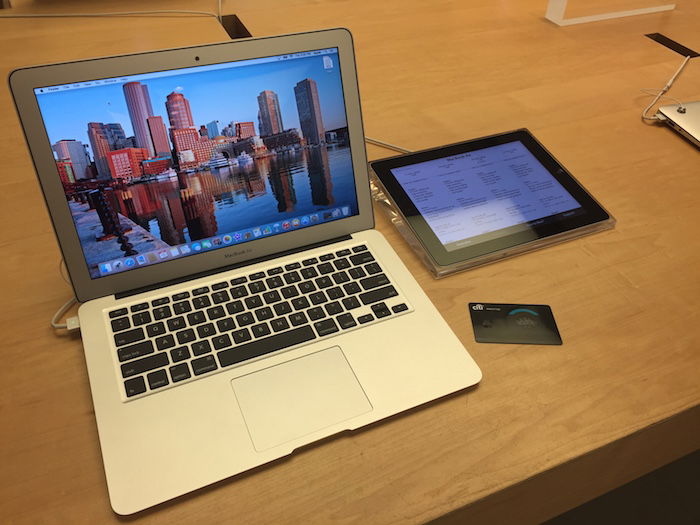 Unfortunately this wasn't the first laptop of mine which has died on a plane… though this one was 100% my fault.
What lesson did I learn? Between my luck on this flight and my Cathay Pacific flight from Male to Hong Kong, I'm never drinking orange juice again.
GAHHHHHHHHHHHHHHHH!!!!!