In the interest of full disclosure, OMAAT earns a referral bonus for anyone that's approved through some of the below links. Citi is an advertising partner of OMAAT. The information and associated card details on this page for the The Platinum Card from American Express card has been collected independently by OMAAT and has not been reviewed or provided by the card issuer. These are the best publicly available offers (terms apply) that we have found for each product or service. Opinions expressed here are the author's alone, not those of the bank, credit card issuer, airline, hotel chain, or product manufacturer/service provider, and have not been reviewed, approved or otherwise endorsed by any of these entities. Please check out our advertiser policy for further details about our partners, and thanks for your support!
LifeMiles is known for the excellent promotions it offers on purchased miles. In general we've seen fewer promotions from LifeMiles in recent months.
Recently LifeMiles published its latest promotion, and it offers the lowest cost on purchased miles that we've ever seen from the program. This promotion was supposed to expire yesterday, but has just been extended by four days, so there's still some time to buy miles.
LifeMiles offering 200% bonus on purchased miles
Through Tuesday, September 29, 2020, LifeMiles is offering a 200% bonus on purchased miles through OMAAT (others are of course free to share this link as well). Previously the biggest bonus I ever recall seeing was for 155%, so this is significantly better.
While the 200% bonus is publicly available, the benefit of registering through the above link is that you get the 200% bonus no matter how many miles you buy, between the quantity of 1,000 and 200,000. That's right, you can get the 200% bonus even if you buy just 1,000 miles, which is extremely rare with LifeMiles promotions.
For those members who don't register, you'll be subjected to the following tiered bonus on purchased miles with the standard promotion:
Buy 1,000-50,000 miles, get a 150% bonus
Buy 51,000-100,000 miles, get a 175% bonus
Buy 101,000-200,000 miles, get a 200% bonus
LifeMiles ordinarily sells miles for ~3.3 cents each, so if you buy miles with a 200% bonus you'll be paying just 1.1 cents per purchased mile, which is a fantastic value.
To take advantage of this you need to register for the 200% bonus promotion, and then you should immediately see the improved terms when you try to buy LifeMiles. Make sure you see the correct bonus when you go to buy miles. Note that a 50% bonus posts immediately, and then a 150% bonus posts a few hours later.
Full disclosure — I'm not getting a kickback here, but rather I'm just happy to be able to share this exclusive, great deal with readers. Below I'll address some of the concerns people may have about buying LifeMiles, as everyone has to decide for themselves whether it's worth it or not. For what it's worth, I've purchased miles through this promotion, which I'll be redeeming shortly.
Buying LifeMiles counts as airfare purchase
LifeMiles processes mileage purchases directly, meaning that buying miles with the program qualifies as airfare spending. Therefore you'll want to consider using one of the following cards for your purchase, since they offer the following bonus miles for airline spending:
If you pay with The Platinum Card® from American Express then you earn 5x points. I value those points at 1.7 cents each, so to me, that's the equivalent of a further 8.5% return. That means that the real cost of each mile goes down from 1.1 cents to 1.0 cents, which is an even better value (this isn't cash in your pocket, but rather points in your "pocket" based on my valuation).
Should you buy LifeMiles?
First let me address this topic more generally. Avianca is in the Star Alliance, which means you can redeem LifeMiles on all Star Alliance airlines (which is what makes the program so great). To give a few examples of one-way premium cabin redemption rates (there are no fuel surcharges on any awards):
US to Europe in business class costs 63,000 miles
US to Europe in first class costs 87,000 miles
US to Southeast Asia in business class costs 78,000 miles
US to North Asia in first class costs 90,000 miles
Sometimes LifeMiles has promotions and redemption rates are even better than that.
With a specific use in mind, this promotion can be a great value, whether you're looking at traveling first class on All Nippon Airways or Lufthansa, or are looking at traveling in business class on a countless number of airlines.
I recently redeemed LifeMiles for ANA first class
Everyone has to crunch the numbers for themselves and decide whether this makes sense or not.
Do note that in some cases LifeMiles doesn't have access to the same award availability as Star Alliance partners, for better or worse. In some cases LifeMiles doesn't have access to partner awards that other airlines do have access to, and in other cases the inverse was true.
That's why I always recommend doing some "dummy" award searches before buying miles, so you can get a sense of how award availability lines up with your needs.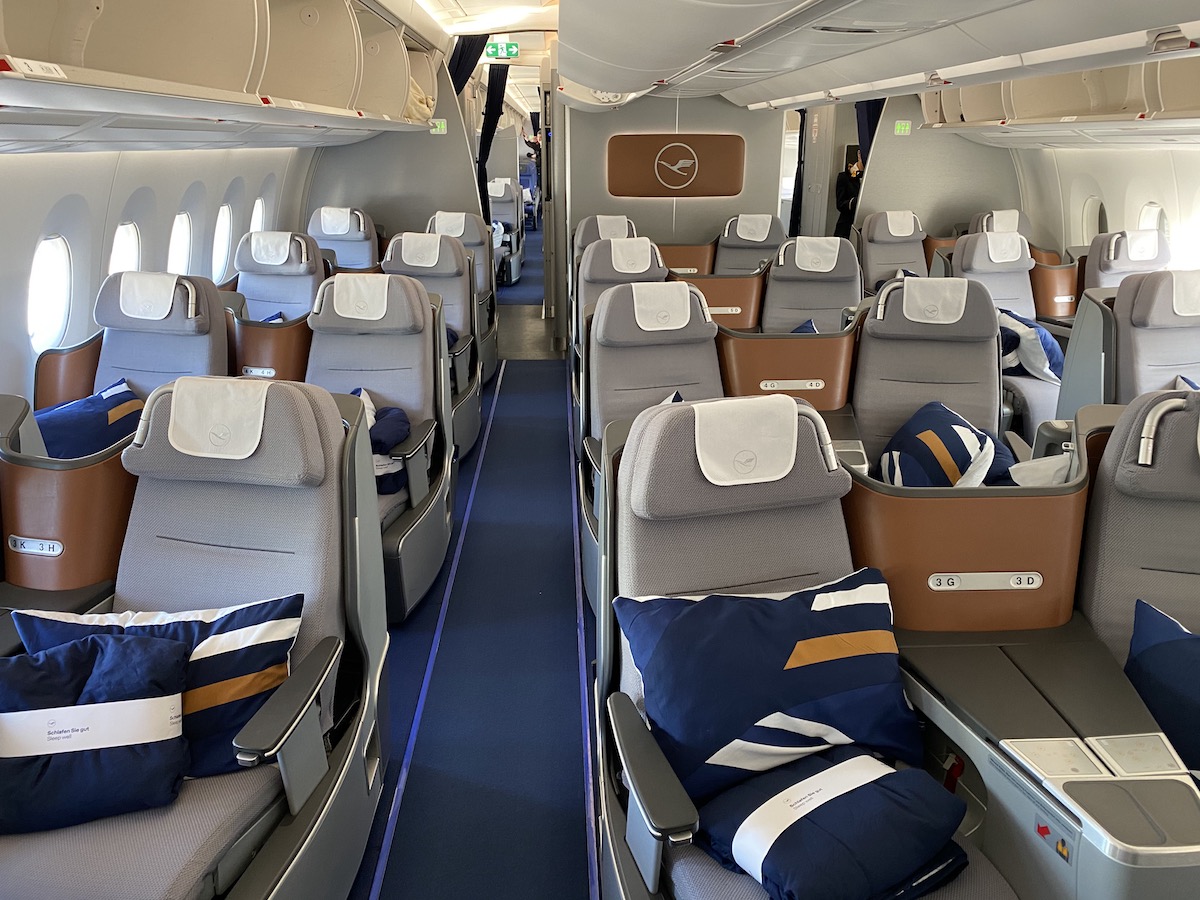 I recently redeemed LifeMiles for Lufthansa business class
But isn't Avianca in Chapter 11?
In May, Avianca filed for Chapter 11 bankruptcy protection, so what does that mean for LifeMiles? It's worth noting that the LifeMiles frequent flyer program is separately owned, and LifeMiles isn't part of the bankruptcy proceedings.
I've written in the past about what happens to airline miles if an airline goes bankrupt, so as it applies here:
For now it should be business as usual for earning and redeeming LifeMiles
In the event that Avianca didn't emerge from bankruptcy, it's possible that the LifeMiles program would still live on in Latin America, given how popular it is, and given that it's spun off
However, if that were to happen, don't expect that LifeMiles would still have access to Star Alliance award space, since the program would no longer be associated with a Star Alliance airline
More specific to Avianca's situation, a few weeks ago it was announced that Avianca would be getting loans of up to $370 million from the Colombian government to stay in business, though unfortunately those have been blocked by a court. This situation is ongoing, so we'll see how it evolves.
Obviously there's some risk here with buying miles, as there always is, especially with no immediate use in mind. Personally I'm buying miles with plans to redeem them very soon.
Bottom line
LifeMiles has a fantastic promotion on purchased miles, offering up to a 200% bonus. This is an opportunity to buy miles for as little as 1.1 cents each, and potentially even less when you factor in the value of the credit card rewards that you earn for buying miles.
In order to take advantage of this without the tiered caps, make sure you register for the bonus, and then you can buy miles.
Personally I redeemed over 500K LifeMiles last year. I redeemed virtually all of those miles, and I've purchased more miles with this promotion, which I plan to redeem in the near future.
In all cases where I redeemed LifeMiles, booking through that program represented a better deal than booking through any other program.
Ordinarily I'm opposed to speculatively buying miles, though at a real cost of around a cent per mile (after factoring in credit card rewards), I couldn't say no. Again, I purchased them with plans to redeem in the near future, though.
Do you plan on buying LifeMiles with a 200% bonus?