We spent New Year's in the Maldives, which was just incredible. I liked the Park Hyatt even more this time than last. There's something indescribably peaceful about being on a tiny island and walking around the beach for an hour at sunrise and not seeing a single human being. Not even any footsteps in the sand. It's magical.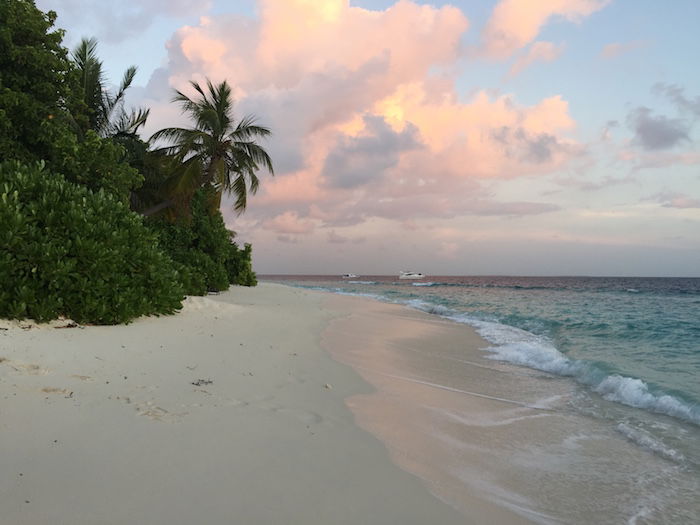 The plan was to fly back to the US using a fairly inexpensive paid business class fare on Qatar Airways out of Colombo. There are some great business class fares available out of Colombo, and it would also be a good way to get a jumpstart on 2016 elite status requalification.
While Male to Colombo to Doha to Los Angeles is a perfectly nice routing in business class, I decided to switch things up a bit.
Oceania is probably the continent I have the greatest desire to return to. I went with my mom to New Zealand right after I graduated high school, and remember it so fondly. Unfortunately I haven't made it back to New Zealand since. I'm not sure why, exactly. I guess it's the combination of a lack of award availability between the US and New Zealand, along with it just being so far out of the way from just about anywhere else.
So while I've returned to Sydney and Melbourne a few times, New Zealand is where I'm most excited about returning to. I recall Queenstown being one of my favorite places in the world, and I'm curious if that's still the case, as it has been about eight years since I've visited.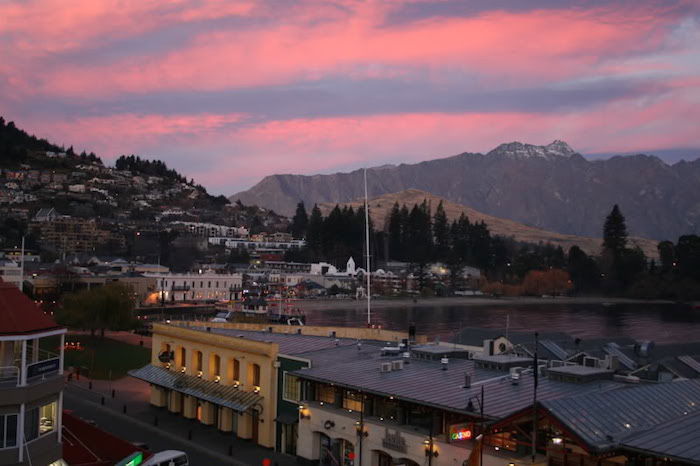 Well, last week American opened up a bunch of first & business class award space between Sydney and Los Angeles for travel in January. That was sort of surprising, given that it's peak season for travel between the US and Australia. For that matter, that was the first time I recall American opening up a single saver level premium cabin seat between the two cities, let alone opening up dozens of seats.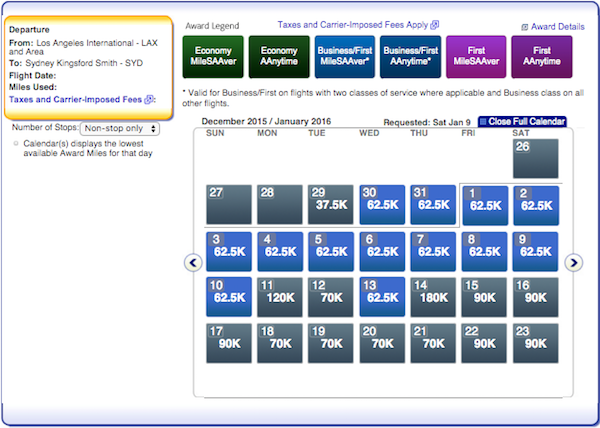 I placed two seats for mid-January on a courtesy hold, but didn't put much thought into it at the time.
For fun I peeked at Etihad award availability to Sydney, given that they fly the A380 between Abu Dhabi and Sydney. Shockingly enough there were saver First Class Apartment award seats for exactly the date I was looking at. That's pretty incredible, given that there's not a busier time of year than this to travel to Australia.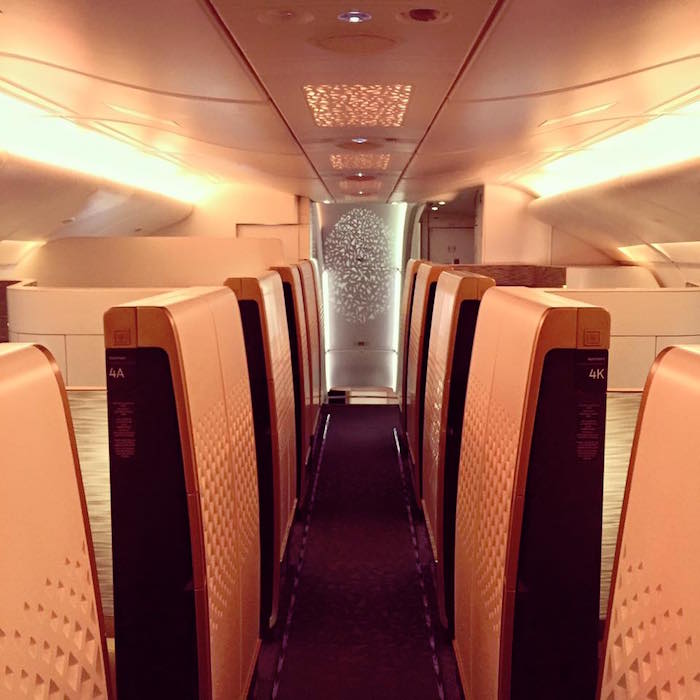 Add in the fact that this award represents a spectacular value, at just 60,000 miles one-way in first class, and it was a no brainer. The cost of this award will be increasing to 100,000 miles one-way for bookings as of March 22, 2016. For A380 first class on a 14+ hour flight, that represents one of the best values out there.
To my surprise hotels also weren't obscenely priced, and I'll be able to put my new Hilton Diamond status to the test (will I be able to score a suite upgrade or not?) at some hotels in New Zealand.
I'm still trying to map out the exact itinerary. While I'd love to do a truly nature-focused New Zealand trip at some point, I realistically don't have the time to do that over the coming weeks, as I still plan on working 8+ hours per day. As a result, I may stick more to the major cities, though am certainly open to any ideas for "must see" things.
I'm also really curious about whether I enjoy Queenstown as much this time as I did last time. I've come to realize that in many ways we tend to romanticize places based on special trips we took there. Queenstown was the first place I visited in New Zealand, and it was a really special trip with my mom which I'll cherish forever. I wonder how much that factored into my love of the city.
Bottom line
It's sort of incredible how award availability just comes together last minute. I managed to greatly improve on the outbound by switching our flights around shortly before departure. Then American opened award availability between Sydney and the US, which prompted me to look at space between the Middle East and Australia, where I lucked out as well.
I'm so happy to be able to burn some AAdvantage before the devaluation, especially given all the non-oneworld airlines I'll be flying over the course of the year.