I've long been an advocate for American AAdvantage. Not because I think American as such is superior to Delta or United, but rather because their loyalty program has been a point of differentiation for them.
I'd like to think I've been fair to them, and I've encouraged people to fly with them because I truly believed in the value proposition of the AAdvantage program. Has the program been perfect? Absolutely not. But I've been willing to forgive the shortcomings because of how great the program was otherwise.
One issue I get a lot of comments about is how abysmal American's award space is on their own flights nowadays. Back in the day American was incredible about releasing award seats on their own flights, by far the best of any US carrier. Years ago I remember there being saver level award space more often than not, in particular on transpacific flights.
That has changed over time, and American has certainly gotten stingier with award space. But I've always sort of forgiven that:
"Well, American's elite program is great, so it's a small price to pay."
"Who wants to fly American longhaul anyway?" (at least when they used to have their old product)
"As long as we have good partner redemption costs, who really cares what international award availability looks like on American metal?"
But now that the program is being devalued, I think it makes sense to revisit American's award availability for their own flights. I've searched a vast majority of longhaul routes for travel in 2016, all the way up to when the schedule opens ~11 months out.
Perhaps the most jarring example of how bad American's award availability has become is evident when looking at space over the Pacific (to Asia, as well as the new flights to Australia and New Zealand). For all of 2016, American doesn't have a single saver level first or business class award seat on a single flight over the Pacific. Not. A. Single. Seat.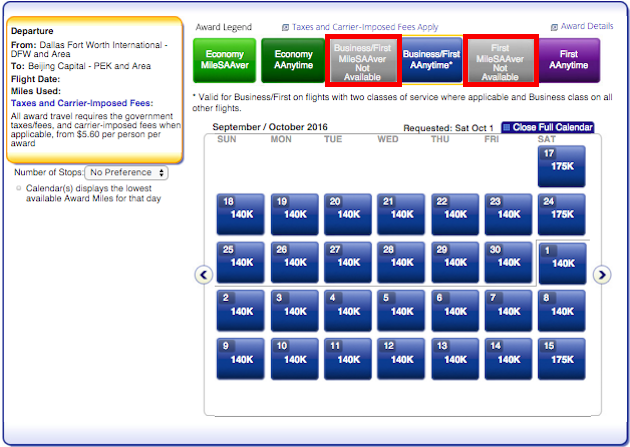 And that's looking at all routes to Auckland, Beijing, Hong Kong, Seoul, Shanghai, Sydney, and Tokyo, over a period of ~10 months. At some point you almost have to wonder why they publish saver level award rates for their own flights when that space doesn't exist.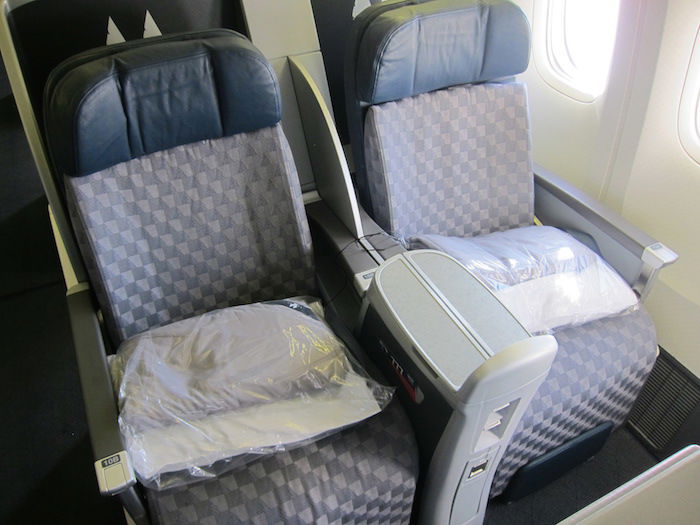 There's not even saver award space for travel in American's old business class across the Pacific
It's sort of sad when you get to the point where Delta can be used as a poster-child for releasing awards on their own flights. Just to give an example, Delta has saver level business class award space on their own flight between Los Angeles and Shanghai almost every single day ~10 months out.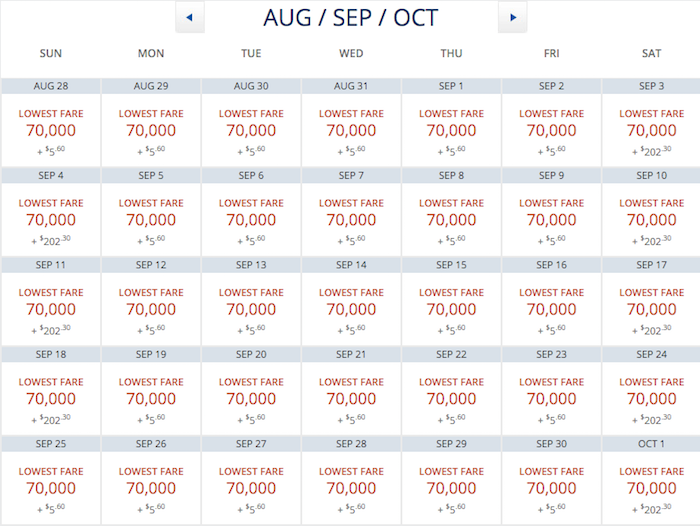 That's just one example, not that Delta is generally great about awards. But fundamentally I take issue with an airline virtually never making saver level award space available in a market. Like, not even one seat a day, or even a seat a week, or a seat a month, or a seat a year…
When British Airways devalued their award chart recently they made a guarantee to Executive Club members, that they'd make two business class and four economy class seats available for awards when the schedule opened:
We guarantee that more than 9 million reward seats will be available on our flights this year, with a minimum of two Club World/Club Europe and four World Traveller/Euro Traveller reward seats on all British Airways operated flights that are offered for sale on ba.com (excluding subsidiaries and franchises).

These minimum guaranteed reward seats will be made available 355 days before the flight and will remain available, if not booked, until 45 days before departure.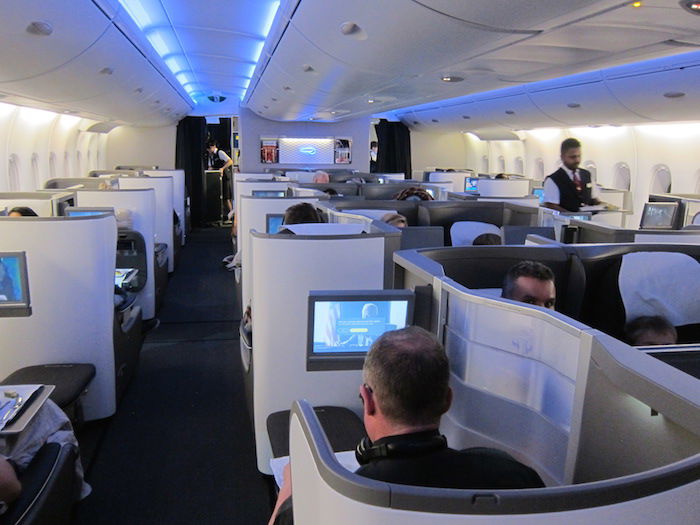 At least British Airways guarantees business class award space
Not that the airline is great with award space in general, but I think that's a fantastic "promise" to make, which gives people an incentive to try and earn points in the program.
In fairness to American, they do have some award space in 2016 to Europe and South America. It's not great by any means, but at least there's some.
Bottom line
Personally I still don't view American's lack of award space on their own flights internationally as a huge loss for the most part (perhaps except for the new flights to Auckland and Sydney, which I'm excited about), since I'm not dying to take them.
But there's also something I find disingenuous about publishing a saver level award chart for travel on American but not allocating any seats to that inventory.
Do you have an issue with an airline consistently not releasing any saver level awards in advance across dozens of routes?