United Airlines pilots aren't happy that contract negotiations are still lingering, and they expressed their frustration to the CEO in a pretty bold way.
Picketing United pilots turn their backs on CEO
United Airlines pilots have been picketing around the country in recent weeks. The airline had a board meeting at the Four Seasons Houston yesterday, and a group of roughly 300 United employees came to picket the event.
As noted by View from the Wing, United CEO Scott Kirby came out to meet the employees who were there, but they turned their backs on him. They're pretty proud of it, too, since they specifically Tweeted about this, saying "the company has turned its back on pilots, today we did the same."
If you ask me, that's certainly not a great look for the union. Obviously management and the union are (somewhat) on different pages. Kirby was showing respect to the pilots by coming out to meet them, while they disrespected him by turning their backs.
What's going on with United's pilot contract?
I think some context is important here. Just about all the major US airlines are currently negotiating new pilot contracts, and are pretty close to them being finalized. So far Alaska is the only major airline to have ratified a new contract, while Delta is pretty close.
Yes, United pilots have been hoping for a new contract for four years — negotiations started before the pandemic, but as you'd expect, the pandemic wasn't exactly a great time to negotiate a new contract.
With there now being a pilot shortage, we're seeing these negotiations get much more serious, as all pilots are looking for an industry-leading contract.
Since all of the "big three" US carriers are negotiating at once, there's quite a bit of benchmarking going on. Pilots at each airline of course want to see what the competition is negotiating, because they want that too.
While a tentative agreement had been reached between United and its pilots several weeks back, pilots ended up wanting a better deal, after they saw what was being negotiated at other airlines. I trust that United management and the union will be able to soon come to an agreement for a great new contract.
Personally, Scott Kirby is the major airline CEO in the United States that I respect the most. He has been extremely respectful to frontline employees, and he has even been in favor of pilots getting big pay raises. Following the details of Delta's tentative new agreement recently being made public, Kirby made it clear that United will have to offer something similar, and he views that as a good thing in terms of retaining talent.
So a contract is coming shortly, and Kirby certainly doesn't deserve all the blame for this dragging on. The pilots wouldn't have gotten what they wanted if they ratified a contract at the start of the pandemic, and the pilots are also probably happy about being able to see what pilots at Delta and other airlines are able to negotiate.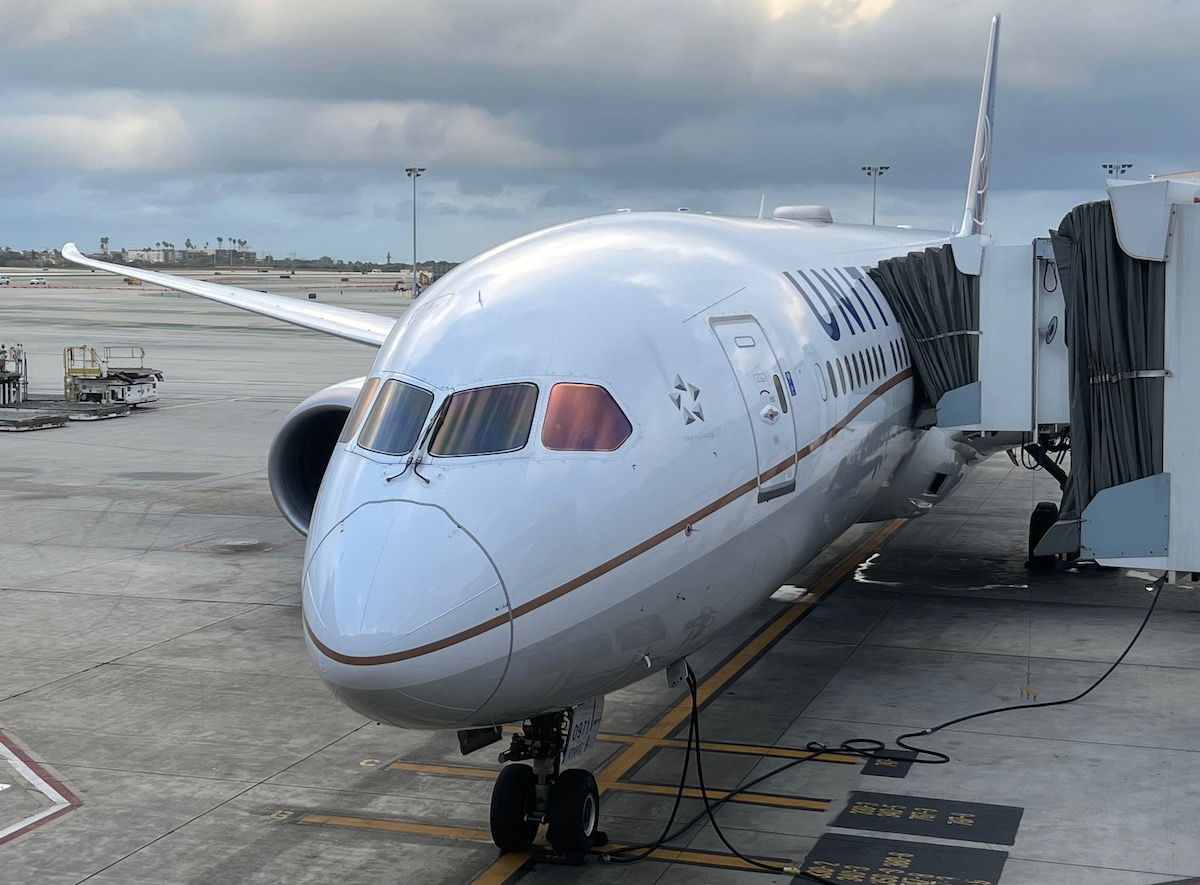 Bottom line
United Airlines CEO Scott Kirby came out to meet picketing pilots yesterday, and they turned their backs on him. They seem quite proud of this, suggesting that the company has ignored the needs of pilots for years, so this is payback.
I'm sure United and its pilots will have a new contract shortly, which will likely include a significant pay raise upon signing, plus even a retroactive pay raise.
What do you make of how United pilots treated Kirby?