Alaska Airlines management and pilots have finalized a new collective bargaining agreement. A tentative agreement was reached several weeks back, but pilots have now voted in favor of this, so it's a done deal.
Not only is this long overdue, but it also means that Alaska is the first major US airline to finalize a new agreement in the past couple of years (this is something that's currently being negotiated at just about all major US airlines).
Alaska Airlines pilots have been fighting for a new contract
At the moment we're seeing pilots at major US airlines trying to negotiate new contracts. They didn't have much leverage to negotiate during the first two years of the pandemic, and with pilots now being in such high demand, this is obviously a great time to try to get a new contract.
In the case of Alaska Airlines, the Air Line Pilots Association (ALPA) had been seeking a new contract for its pilots for over three years — it's something that was started before the pandemic, but was delayed significantly.
The lack of a new contract was getting increasingly contentious, and in late May 2022, Alaska Airlines pilots voted in favor of authorizing a strike. That wasn't just by a small margin, but rather 96% of Alaska pilots voted, and 99% of those voted in favor of authorizing a strike.
Well, after a long wait, there's finally a positive outcome…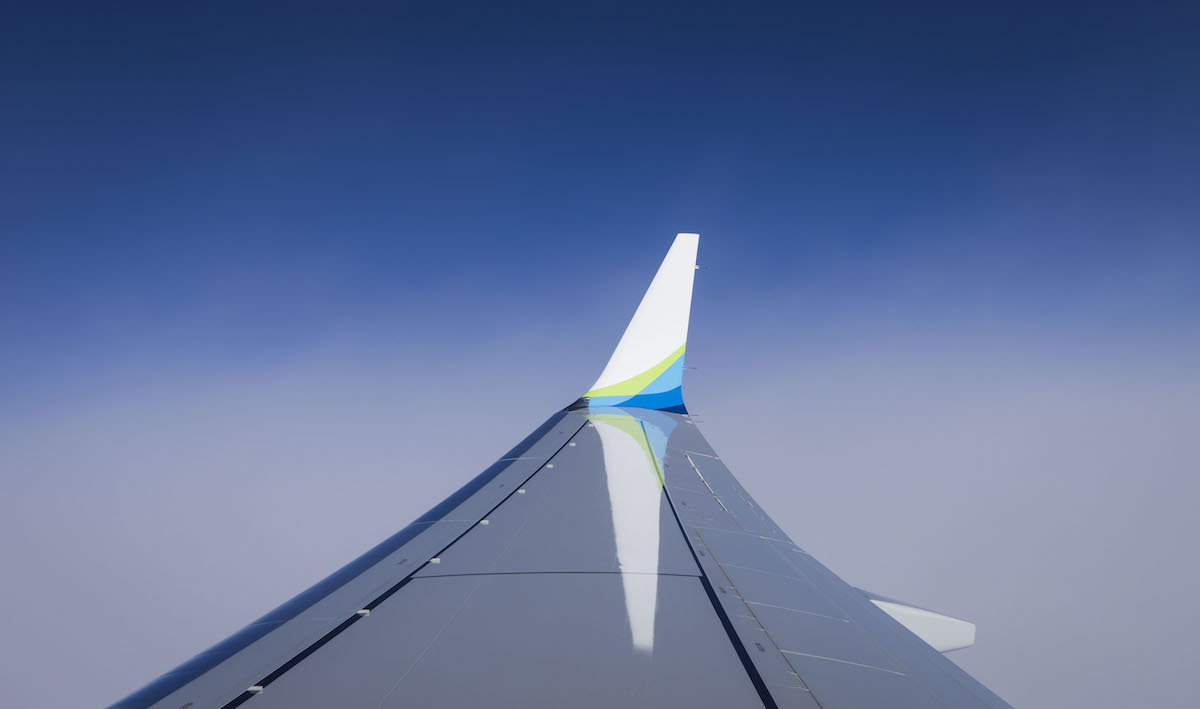 Basics of Alaska Airlines' new pilot contract
Today Alaska Airlines pilots have ratified a new contract. 96% of eligible pilots voted, and 82% of those pilots voted in favor of the agreement.
Here's how Captain Will McQuillen, Chair of the Alaska Airlines ALPA Master Executive Council (MEC), describes this contract:
"For years, we've been polling our pilots to ensure this agreement would meet their needs, and today's vote makes it clear that the major deficiencies in our contract have been addressed. During this negotiations cycle, we made significant improvements to problematic areas of the contract, which will now allow our pilots to have a better work-life balance, among other important provisions."

"Our goal was to negotiate an agreement where our pilots could make Alaska Airlines a lifelong career and not just a stepping stone to another airline. This contract is good for our pilots and their families and also good for our airline."
This new contract addresses compensation, job security, schedule flexibility, and improved quality of life.
The biggest change is with pay. Pilots will receive a pay increase backdated to September 1, 2022. Pay is based on whether you're a captain or first officer, plus your years of service.
Below is the updated first officer pay scale. As you can see, first officers are getting an 8-23% pay increase.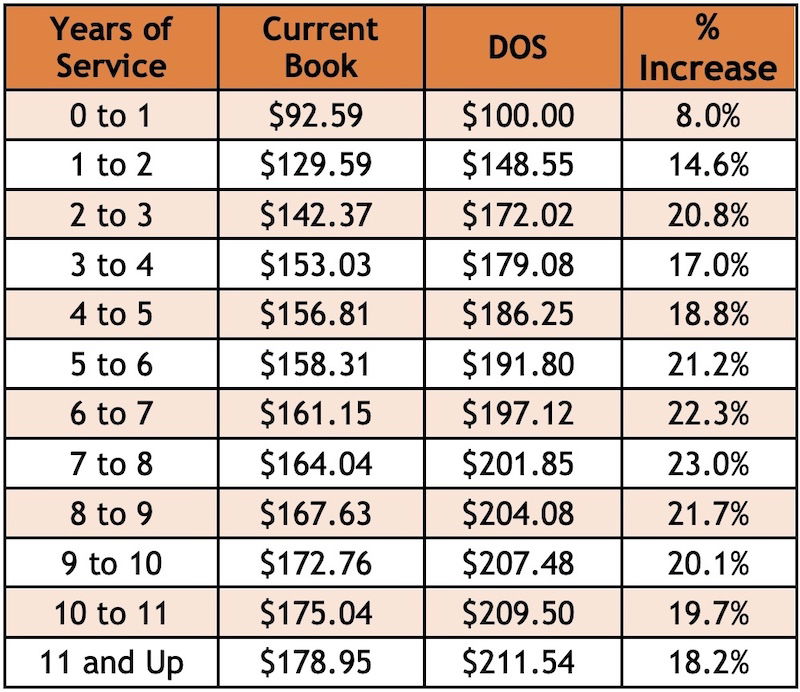 Below is the updated captain pay scale. As you can see, captains are getting a 14.9-23.1% pay increase.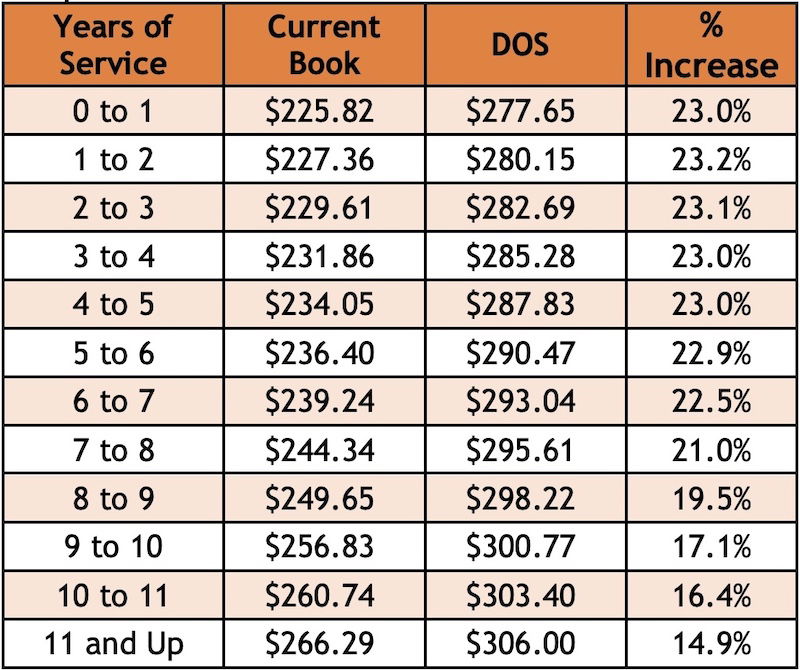 On top of that, pilots will receive a further pay increase as of September 1, 2023.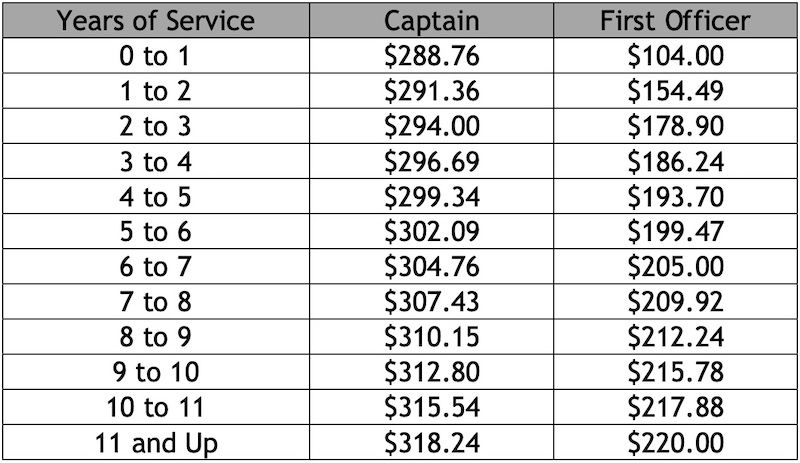 Then there will be yet another pay increase as of September 1, 2024.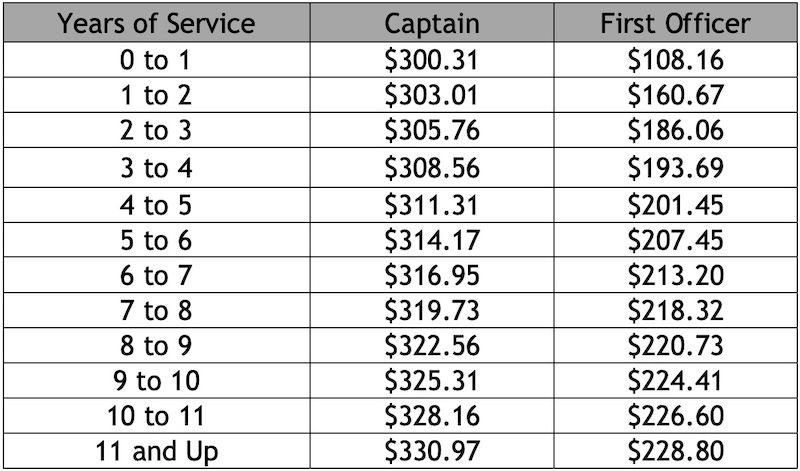 These are pretty significant pay increases. For example, an Alaska captain previously maxed out at $266.29 per hour, while as of 2024 they will max out at $330.97 per hour — that's a 24% pay increase!
There are some other important provisions in the contract, including:
In the event pilots at other airlines get a better contract, Alaska pilots will be entitled to the average of the top pay scales of American, Delta, JetBlue, Southwest, and United
Alaska Airlines pilots will have a proper scope clause, limiting how much flying can be outsourced — non-Alaska flying will be formally limited to up to 76-seat jets, and there will be protections for new codeshare partners, where Alaska will have to proportionally add more flying as well
Pilots will be getting an increased per diem, plus increased pay when flying international or on ETOPS routes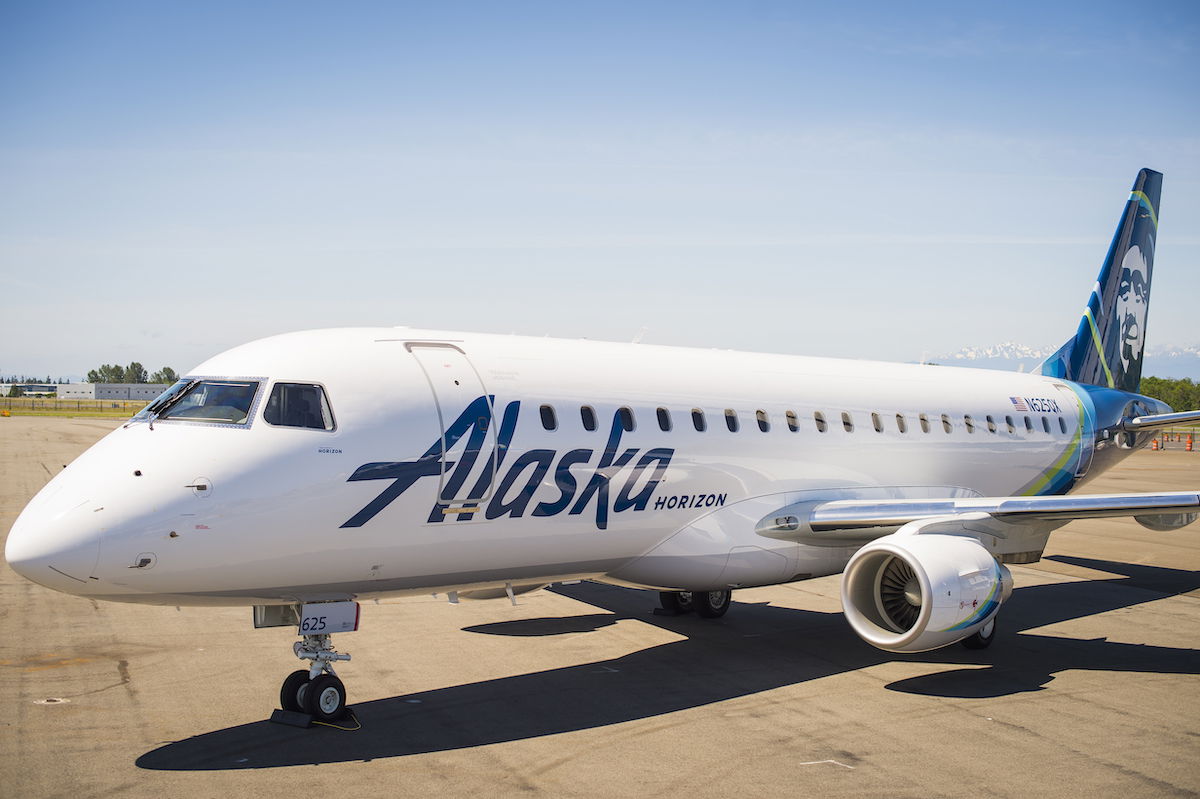 Bottom line
Alaska Airlines pilots have voted in favor of a new contract, meaning that Alaska is the first major US airline to finalize a new pilot contract since the start of the pandemic.
Alaska pilots will see pretty significant pay increases of 8-23.1% immediately, plus further pay raises over the next couple of years. On top of that, pilots have new scope clause protections.
Alaska has always been in a tricky situation when it comes to pilot contracts. Obviously Alaska Airlines doesn't have wide bodies, so pay scales can't fully be compared to the "big three" US carriers. Nonetheless, Alaska Airlines pilots have wanted "big three" pay, while management was kind of trying to keep pay closer to competitors like JetBlue.
What do you make of this new Alaska Airlines contract for pilots?