American Airlines is having an operationally rough few days (as is Spirit Airlines, for that matter), so I wanted to talk about what's going on, and share some basic tips if you happen to be flying with the airline.
American cancels & delays 3,100+ flights
American Airlines' biggest hub is in Dallas-Fort Worth (DFW), and on Sunday the airport experienced some major storms. This caused many flights to be diverted, canceled, and delayed. To give you a sense of how operations have been impacted, here's a look at some FlightAware data:
On Sunday, August 1, 2021, 283 flights were canceled (9% of the schedule) and 941 flights were delayed (30% of the schedule)
On Monday, August 2, 2021, 563 flights were canceled (18% of the schedule) and 1,006 flights were delayed (33% of the schedule)
On Tuesday, August 3, 2021, 276 flights have been canceled (9% of the schedule) and 80 flights have been delayed (2% of the schedule); note that this is as of 7AM ET today, so this is going to get much worse
There seems to be no end in sight for these issues, and I'd expect well over 1,000 delays and cancelations today. As you can see above, on Sunday 39% of flights were delayed or canceled, while yesterday 51% of flights were delayed or canceled. Ouch.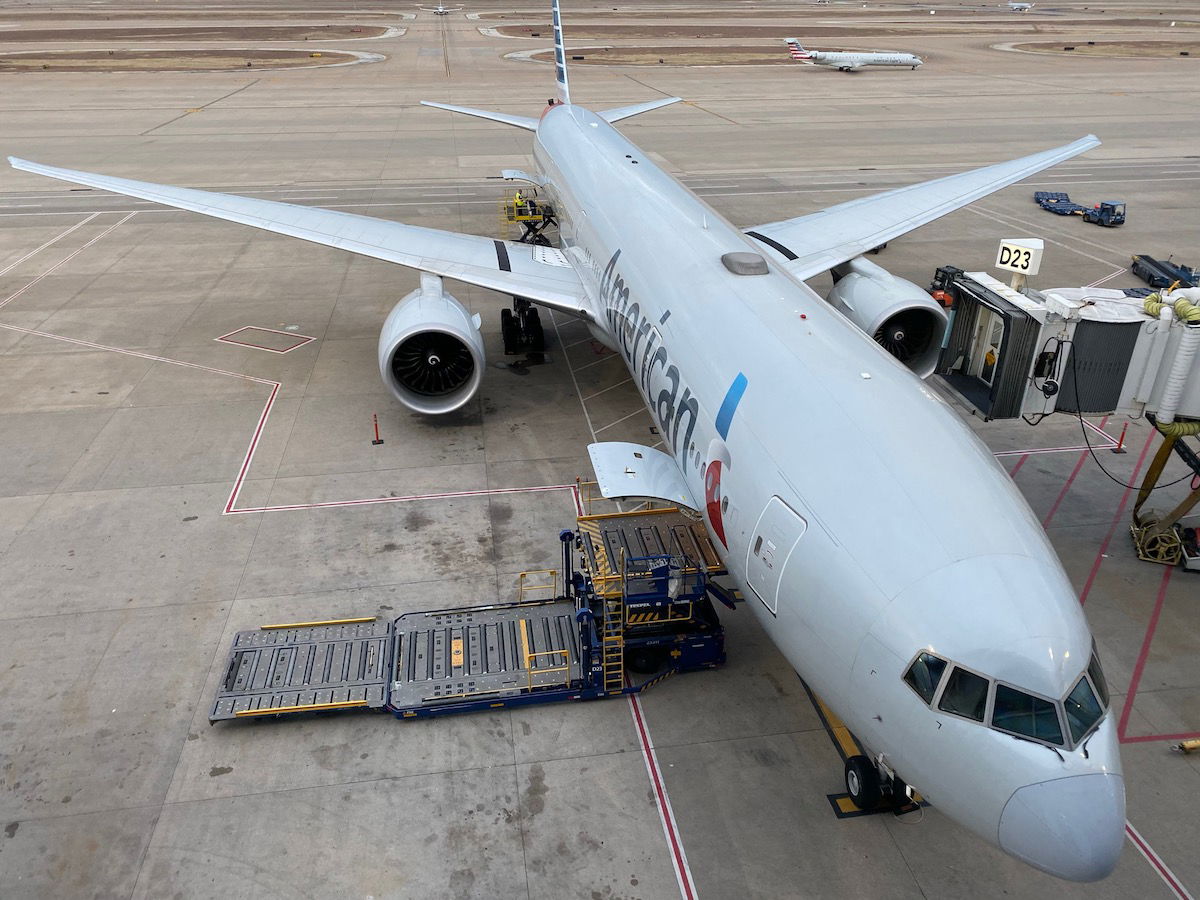 What's the cause of American cancelations & delays?
One of the main initial causes of these issues is the storm that happened on Sunday in Texas. Given the complexity of airline operations, bad weather at one airport can have major impacts throughout a carrier's entire system. Irregular operations in the airline industry can have a real domino effect, with no easy way to simply "reset" things. In other words, if you're flying from Miami to New York, it could be that your plane was supposed to come from Dallas, but ended up getting delayed or diverted.
But there's an even bigger issue here — American Airlines' schedule is currently being pushed to the limits. During the pandemic we saw airlines decrease the number of employees they have, and now airlines have seen a rapid increase in travel demand for summer. Airlines haven't been able to hire to keep up with this new demand, there has been a shortage of contractors, and they also don't have many spare planes.
So while airlines typically have enough staff for their operations when things are going smoothly, it's a different story when things go wrong. For example, American Airlines has very few reserve pilots and flight attendants at the moment. When there are delays, cancelations, etc., airlines often need to find new crews to work flights, since crews will "time out" (meaning they can't work anymore, because they've exceeded their maximum hours). Well, those crews simply aren't available right now.
So yeah, over the next couple of days it's not just a function of whether there's a plane available to operate your flight, but it's also the question of whether there's a crew available to operate your flight. The lack of available crews, along with planes not being where they need to be, will have quite a knock-on effect here.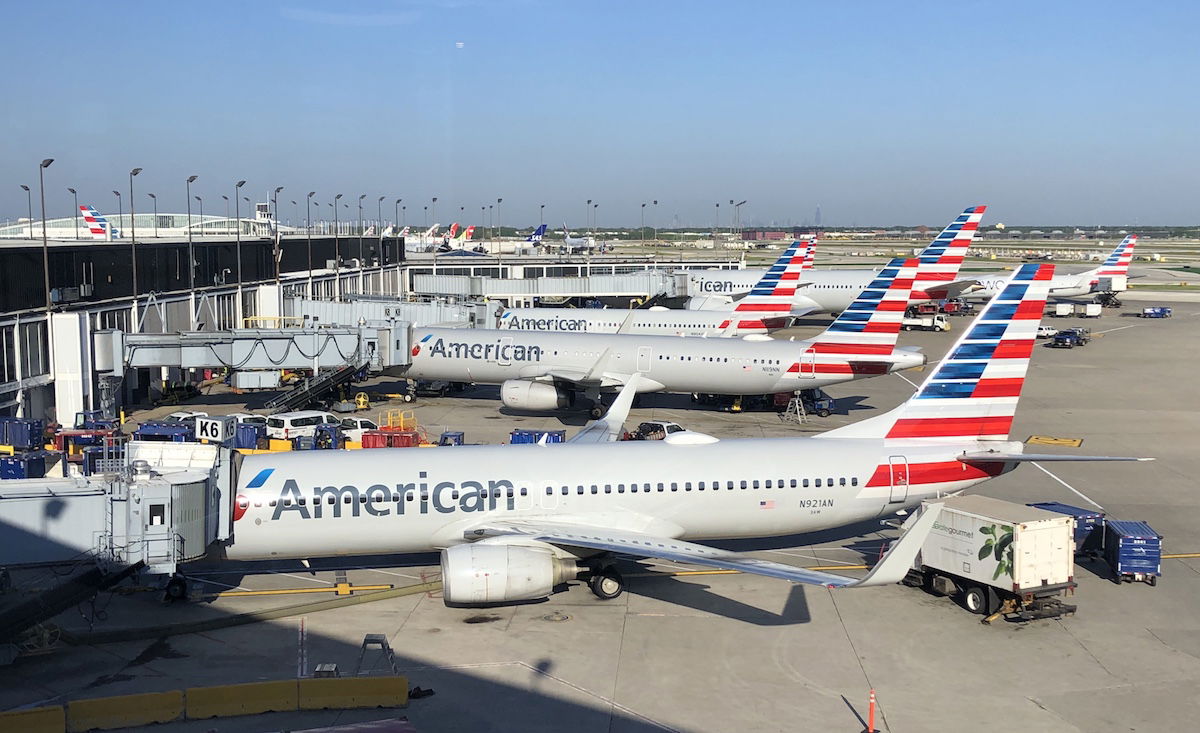 Are you entitled to compensation for American delays?
If you're on an American Airlines flight that's delayed or canceled, what are you entitled to? A few thoughts:
American Airlines will likely claim that all cancelations and delays associated with this mess are due to "weather," and therefore the airline will likely try to avoid taking accountability
Even if the delay or cancelation is within the carrier's control, airlines aren't required to offer customers any sort of cash compensation; that being said, they are supposed to offer hotel and meal vouchers for delays within their control, but the challenge is getting American to admit that any of this is within the carrier's control
Even if you could get American to admit that a delay is within their control, good luck actually getting in touch with an agent at the airport, since most lines at customer service desks are hundreds of people deep
The best you can do is hope that you have a credit card with good travel delay coverage, which could help reimburse you for necessary out-of-pocket expenses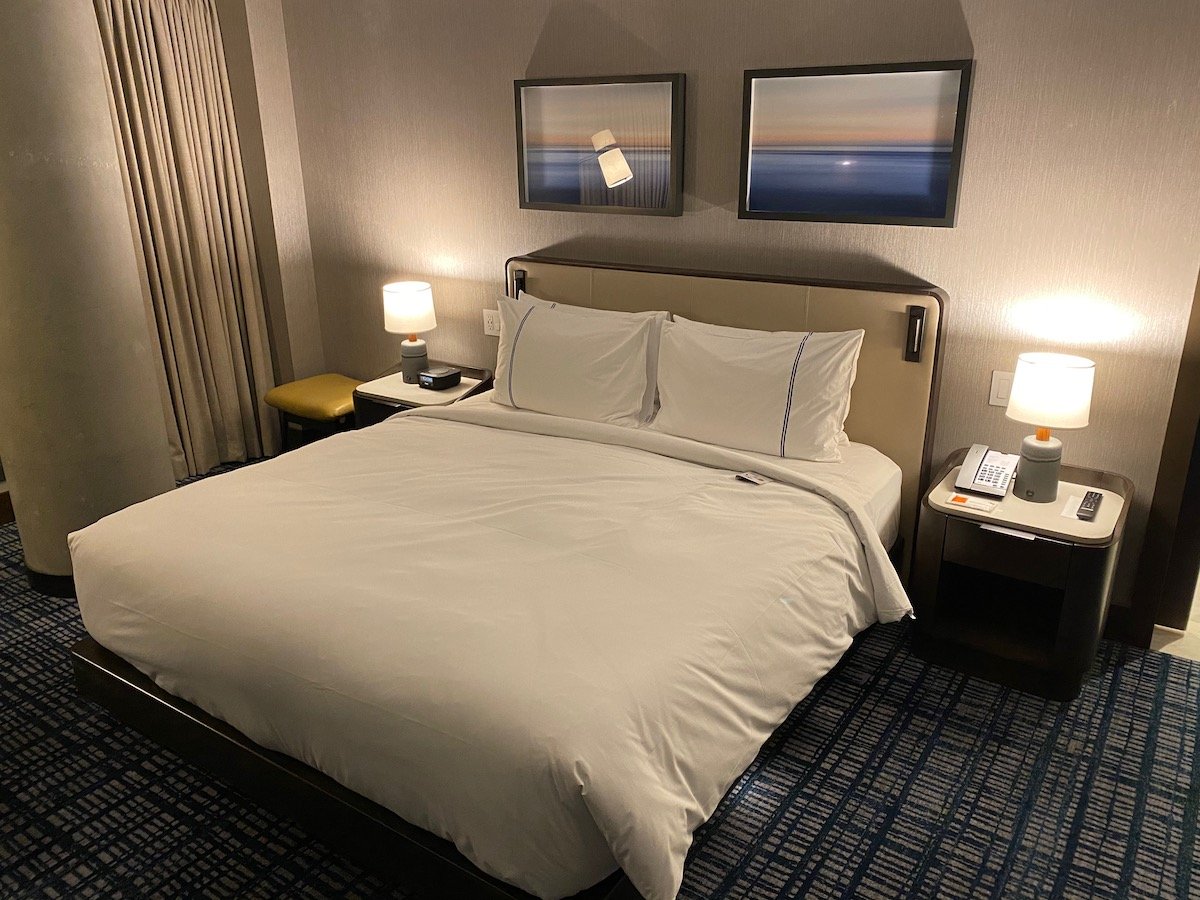 How do you get through to an American agent?
I'm seeing endless pictures of ridiculously long lines at customer service counters at airports. Unsurprisingly, American isn't putting staff where they need to be to take care of customers. Furthermore, American's options for rebooking yourself online during irregular operations doesn't rival what's offered by Delta and United.
In general you're best off trying to contact @AmericanAir on Twitter for help, though they may be overwhelmed at the moment as well. Otherwise the best option is to try to get through to someone by phone. The issue is that if you call American Airlines' general reservations phone number, the hold time may be several hours.
The trick is to call one of American Airlines' foreign call centers, where the hold times are typically much, much shorter. Just use Skype or Google Voice, and you can do so very inexpensively. For example, I've often had good luck getting through to the Australia call center in no time (it's open 24/7).
That being said, by phone they wouldn't be able to help you with hotel accommodation or meal vouchers, but rather only with rebooking.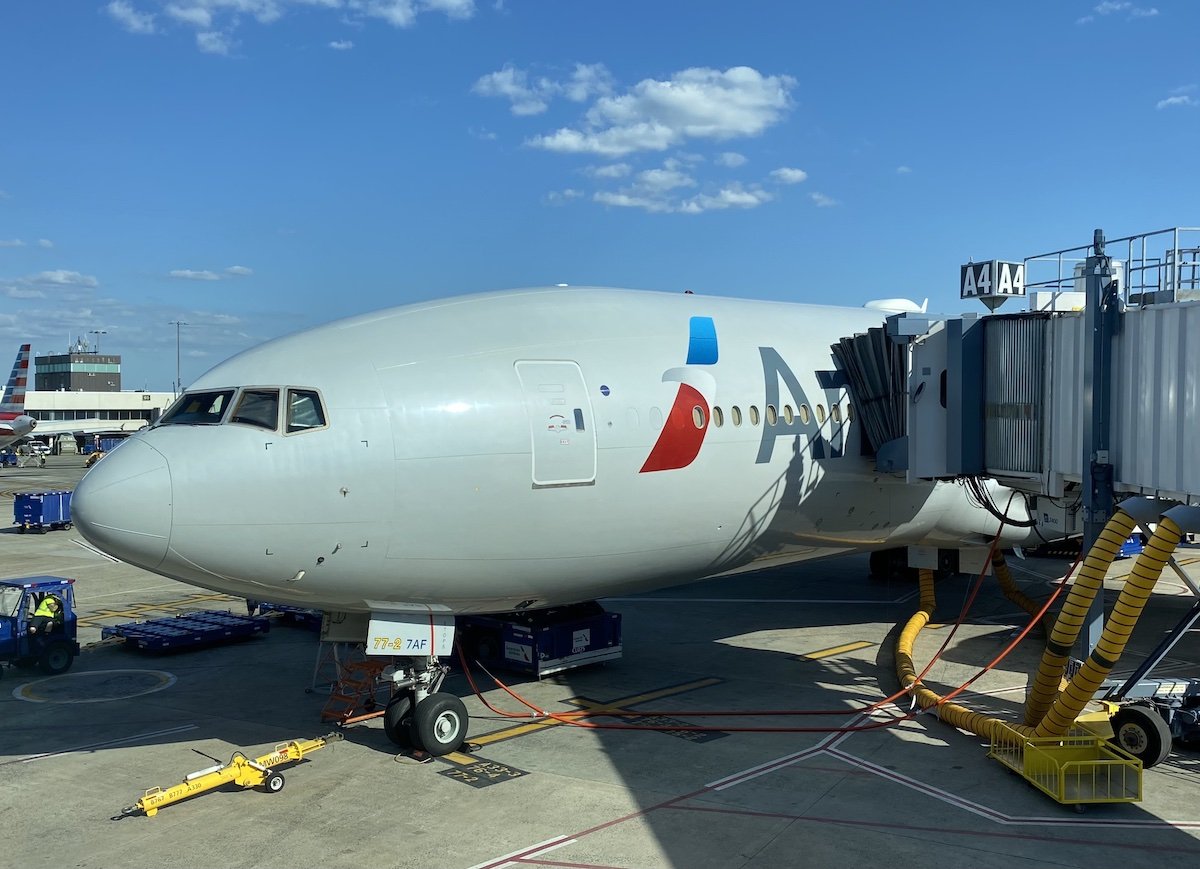 Bottom line
American Airlines is having some serious operational issues for the past few days, and I suspect they'll continue. The problems started with a storm at DFW on Sunday, but the impact from that has been huge. Aircraft scheduling is complicated, and what's even more complicated at the moment is finding sufficient flight attendants and pilots to actually work flights.
Anyone flying American Airlines the past few days? If so, what's it like out there?