Scandinavian Airlines (SAS) will shortly be opening reservations for its inaugural flights using electric aircraft… which will happen at some point in 2028… maybe… and you don't even have to pay a deposit yet.
Reserve your seat on SAS' first electric flight
At 12PM CET on Friday, June 2, 2023, SAS will open seat reservations for its first-ever commercial electric flights in Sweden, Norway, and Denmark. There will be 30 seats available on each of the inaugural flights (there's one inaugural flight per country). These flights will be operated by Heart Aerospace's ES-30 aircraft, which SAS has signed a letter of support for.
The flights are expected to take place during the course of 2028, though no further details are available yet. To cover some of the basics:
Reservations can be made at this link
Each person can reserve at most two seats per reservation
The price will be 1946 SEK/NOK/DKK (~$187), including all taxes and fees; the price is a tribute to the year in which SAS was founded
You only need to pay for your ticket 30 days prior to the date of the flight, and there's no fee to hold a reservation
We don't yet know when in 2028 the flights will happen, and in what markets they'll operate, though that'll be announced by email to those who reserved seats closer to the travel date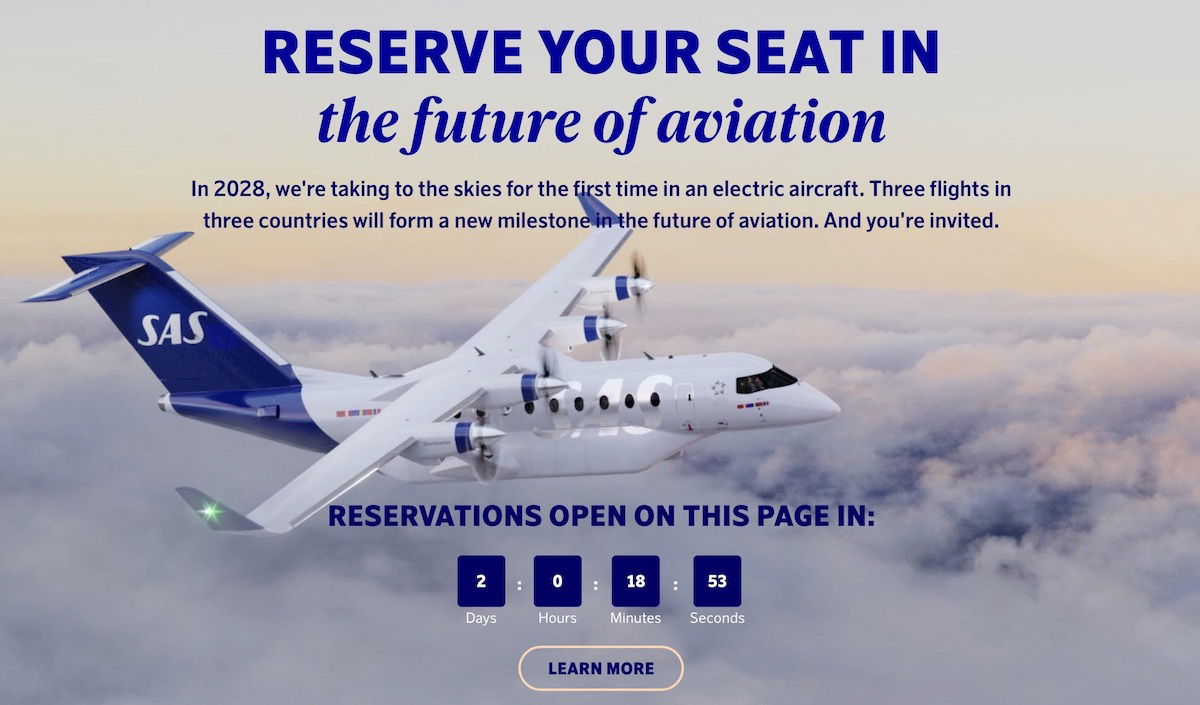 SAS introducing electric aircraft is part of its goal of achieving net-zero emissions by 2050. A large part of this plan involves developing and using technological innovations such as electric aircraft on shorter trips.
Here's how SAS CEO Anko van der Werff describes this initiative:
"Since its inception in 1946, SAS has been one of the pioneers in the airline industry, being for instance the first commercial airline operator to fly over the North Pole to significantly shorten flight time between continents. A groundbreaking activity for which SAS received the Columbus Prize. The fact that we can now invite our passengers to the next major milestone in the future of aviation is a natural continuation of that pioneering spirit and a significant step on our journey towards more sustainable aviation."
This is kind of cool… I guess?
SAS putting these tickets on sale is a publicity stunt more than anything else. The airline is "selling" these tickets five years in advance, isn't even making people pay a deposit, and the airline isn't stating when or where the flight will take place.
For that matter, it's anyone's guess when the Heart Aerospace ES-30 will actually be certified and enter service. It's currently expected to enter service as of 2028, but that's a long ways off. I mean, Boeing's 777X has already suffered a five year delay (and counting), and that was based on an existing aircraft.
So clearly this is just intended as a way for SAS to remind consumers that it cares about the environment and is investing in new technology, so that seems like a win-win.
Now, personally I think the technology Heart Aerospace is working on is actually somewhat valuable. We're seeing aircraft being developed that could potentially replace the turboprops and regional jets operating some routes.
Admittedly this plane has very limited range — we're talking 200km for all electric flying, or 400km for electric plus hybrid flying. In how many markets could this actually functionally operate, especially when you consider that aircraft need fuel (or in this case electricity) reserves in the event of bad weather, etc.
Even so, that's a lot more useful than all the new "air taxi" concepts we're seeing for eVTOL aircraft, if you ask me. Personally I view those as a bit of a fantasy, not in terms of the technology being able to work, but rather in terms of this actually being rolled out on a widespread basis:
Who's going to fly these planes, and how much will they be paid? I mean, look at the current pilot shortage, and presumably you don't want untrained people flying these planes
Will these aircraft actually get widespread approval to operate passenger flights? How will major, congested airports handle a constant stream of these small aircraft landing there?
If too many of these are flying, will cities just start to ban these, as they're kind of a nuisance? New York City has considered banning helicopters, and I imagine we'd see a lot more of these flying around
While people tout that these aircraft would be electric and good for the environment, they don't actually do anything to solve urban mobility issues on a widespread basis, and at best they'll replace some existing helicopter service
So while some airlines are convinced that we're a couple of years from these eVTOL aircraft entering service, personally I'm much more skeptical. The technology is there (just as it is for self-driving cars), but actually integrating this into society in a useful way and getting government approval is a different story, in my opinion. But I also don't claim to be a visionary tech bro, so maybe it's just lost on me…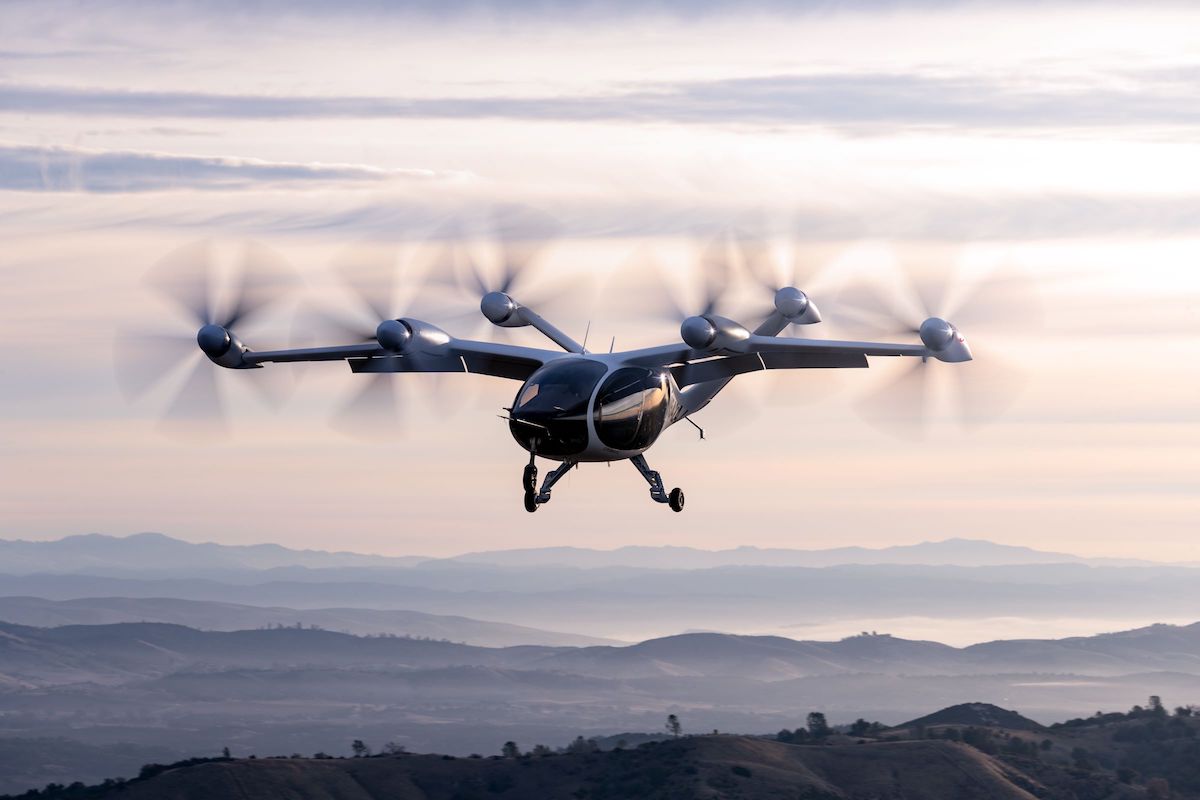 Bottom line
Scandinavian Airlines will soon accept reservations for its inaugural flights operated by 30-seat electric aircraft. There will be three inaugural flights (in Sweden, Norway, and Denmark), and they'll take place at some point in 2028… maybe.
This is one of the more unconventional inaugural flight "sales" we've seen. Given that there's no deposit required, I'm sure these tickets will "sell" out in a split second.
What do you make of SAS opening reservations for its inaugural electric flights?