Qatar Airways CEO Akbar Al Baker is one of the most interesting people in the airline industry to listen to. For better or worse, there's never a dull moment when he has a press conference. Heck, just watching his facial expressions and grins is half of the fun. Here's today's example of that, as noted by Paddle Your Own Kanoo.
Akbar Al Baker comments on Lufthansa's new product
Qatar Airways held a press conference today at ITB Berlin, one of the largest travel trade shows in the world. During this, Qatar Airways announced a significant expansion (unfortunately there are no additions in the United States), and then he also took questions from the audience.
During the Q&A period, he was asked about Lufthansa. Specifically, a reporter mentioned how Lufthansa recently lost its Skytrax five-star rating, and asked Al Baker what his thoughts were on Lufthansa's new "Allegris" cabins, and if he'd fly on Lufthansa if he were invited by Lufthansa Group CEO Carsten Spohr.
His answer is kind of epic (if you want to watch it for yourself, it starts 56 minutes and 15 seconds into the below video):
"Yes, I have seen it, I have seen images of it. Congratulations to him, but he is nearly 12 years behind Qatar Airways' product improvement. And whilst he does that program, we are now going into our next evolution with Qatar Airways product."

"I would love to. He's my friend — okay, we are adversaries in business — but he is my friend, and if he will invite me, I will certainly fly in his product, and I will tell him how many mistakes he has made."

"Let's see when the product will be onboard. You know, you can always announce a product, it takes ages to put the product. Do you know how long it takes to develop the seat? You know, the Qsuite you see flying on Qatar Airways, was in development for nearly five years."

"You should always fly on Qatar Airways, you'll always get the best product. But you know, you can always put seats, you can put, you know, fancy stuff around the seats, but you can never deliver that human touch that Qatar Airways will give you. The passion, the hospitality, the attention, that you get on Qatar Airways, you can never get on somebody else."

"A nice seat, privacy, you know, the partition up to the ceiling, virtual windows, it's all good. At the end of the day, this is why you start paying so high prices against Qatar Airways, because we don't have all this fancy rubbish on our airplanes, we have really a product people like."
My take on Al Baker's Lufthansa comments
Like I said, Al Baker is a hilarious guy. He's bright, but he also makes some comments that raise eyebrows, and that many will find distasteful (not unlike a few other people I can think of).
Frankly in this case his criticism seems largely warranted, given that Lufthansa first announced this new product back in 2017, and it's still not available on any planes.
"Congratulations… but you're 12 years late!" "I'd love to fly with Carsten… and tell him all the things he did wrong!" There's obviously also some shade in there for Emirates, as Al Baker talks about virtual windows, which you'll find in Emirates' new first class.
I think it's interesting how Al Baker almost attempts to position Qatar Airways as a no-frills airline, arguing that airfare is increasing because of the "fancy stuff around seats," while Qatar Airways simply delivers a human touch. Of course Qatar Airways has excellent service, but I'd say the airline also has a lot of bells and whistles, much like on other carriers (and that's a good thing!).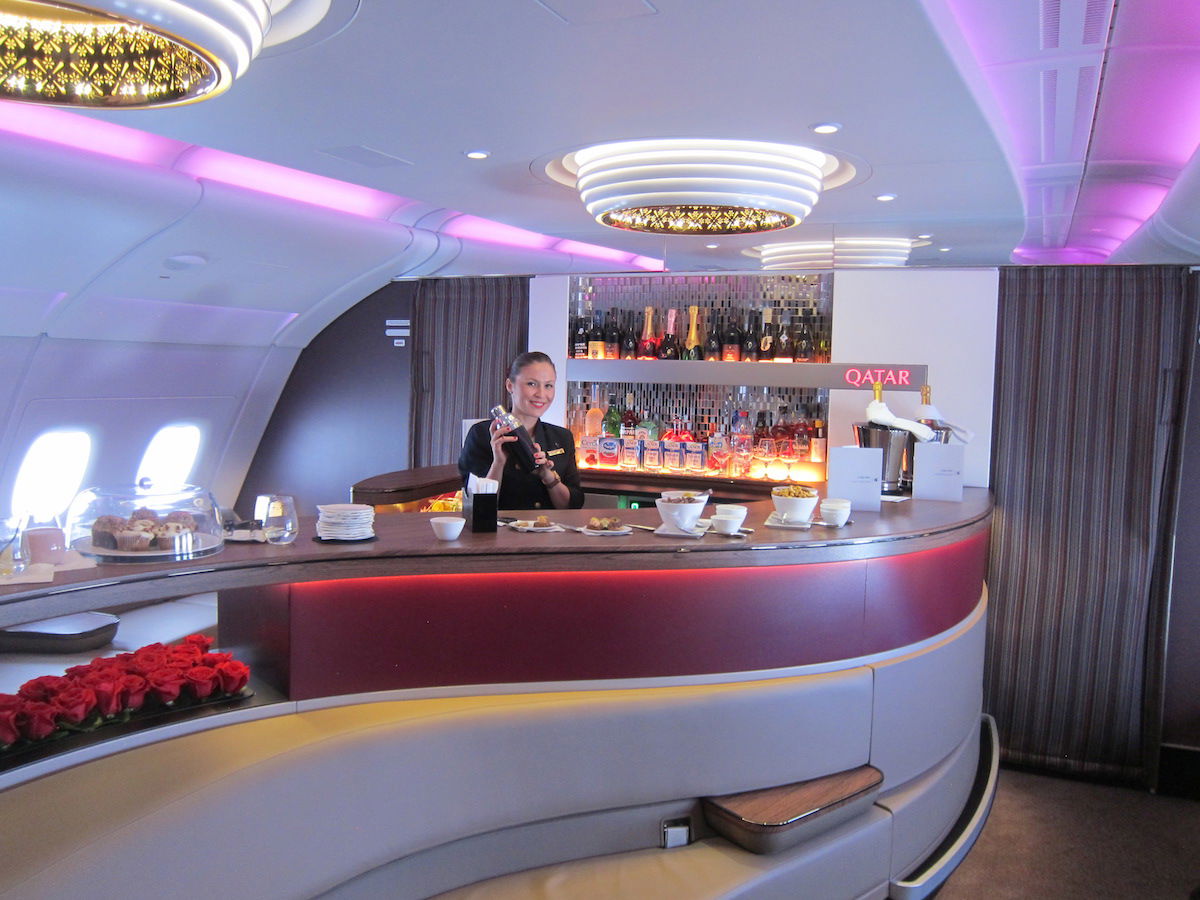 Bottom line
Qatar Airways CEO Akbar Al Baker had a Q&A during a route announcement today at ITB Berlin. As usual, he had no shortage of entertaining commentary on the industry, the funniest of which involved his analysis of Lufthansa's new cabins.
What do you make of Al Baker's comments?