I dare anyone to tell me that this flight isn't ridiculously cool.
Qantas' Buenos Aires to Darwin flight
Qantas has just completed a one-off flight from Buenos Aires to Darwin, intended to get some Australians back home. While this isn't a regularly scheduled flight, Qantas has operated a variety of repatriation and one-off flights, given the country's strict border policies (for example, Brisbane to Fairbanks and Brisbane to Saint Lucia).
This particular flight operated into Darwin so that passengers could quarantine there. There's some stuff that makes this flight in particular cool. For one, the flight covered a distance of over 9,100 miles, and took 17hr26min. That's a very long flight, longer than the marathon Perth to London flight that Qantas regularly operated pre-pandemic (that flight is about 100 miles shorter).
The flight operated with flight number QF14, and it was flown by a Boeing 787-9 with the registration code VH-ZNH (this is a nearly three year old plane).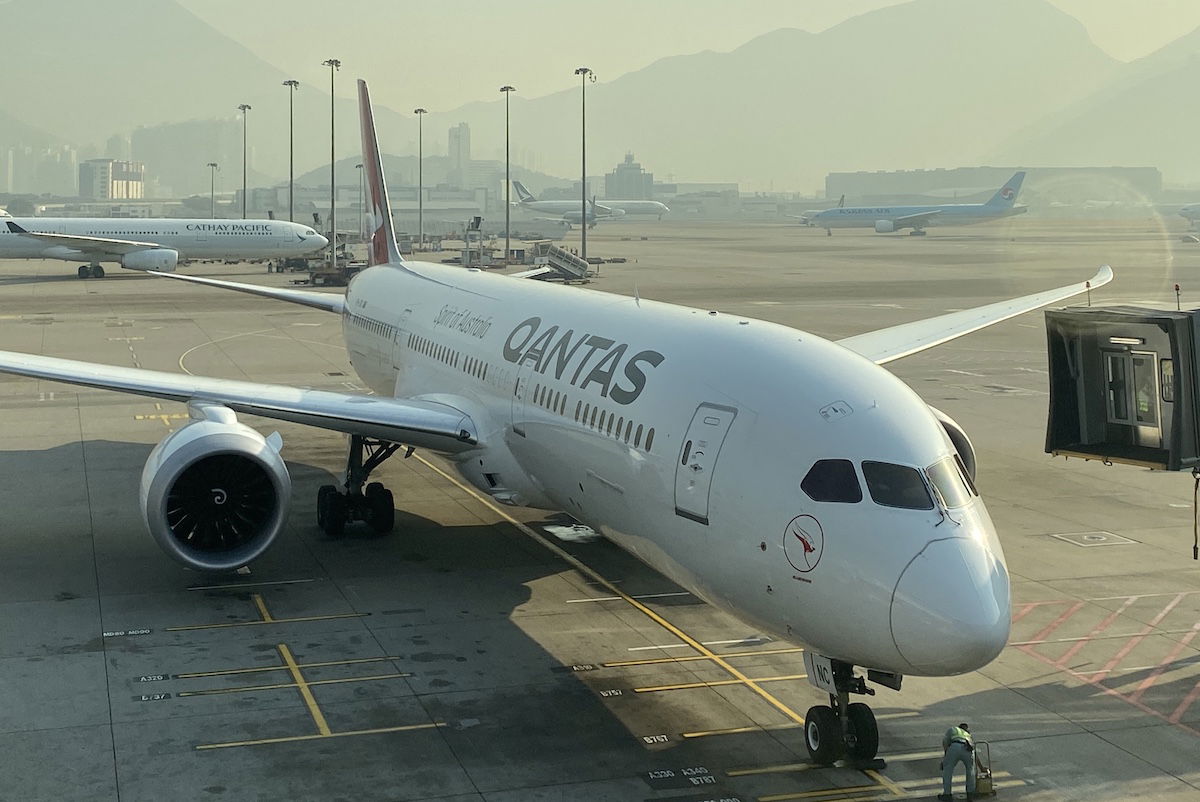 This Qantas flight flew over Antarctica
Arguably the coolest aspect of this flight was the routing, as it quite literally flew over Antarctica. While there are lots of flights that take Polar routings, routings over or near Antarctica are exceptionally rare, since there aren't many city pairs where that's the fastest way to fly.
Fortunately the flight passed over Antarctica during daylight hours, so hopefully the passengers got to enjoy the view.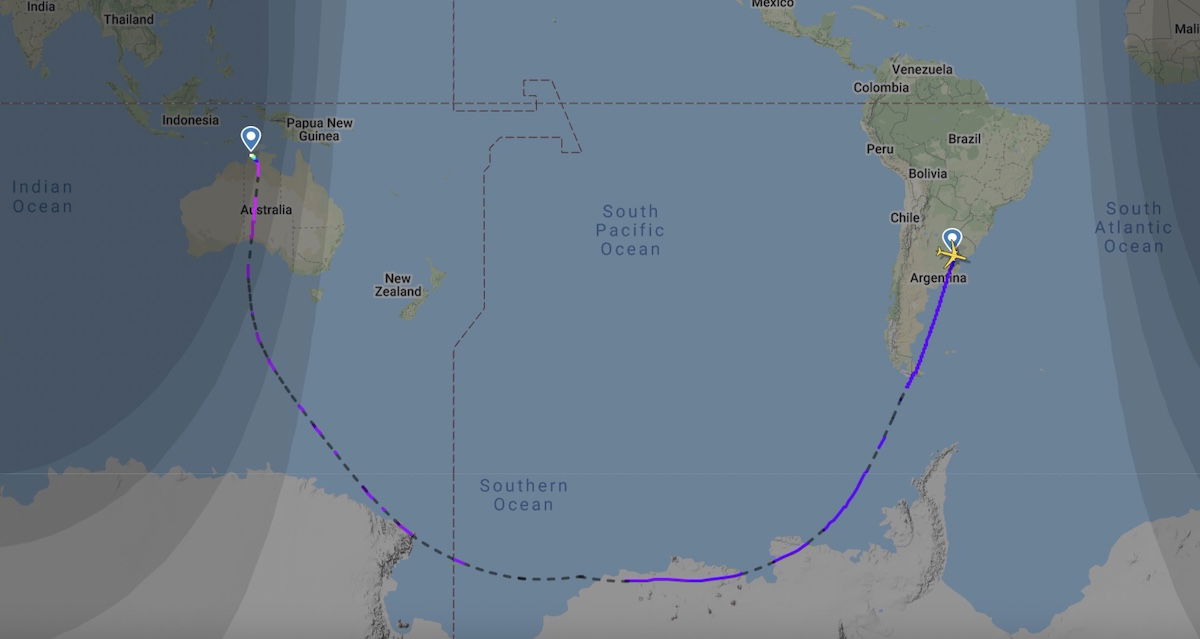 Qantas posted messages that the pilots were sharing from the flight deck on social media. Here were some of the live updates:
"It's cold -75C, greetings fm Antartica over the Walker Ranges def no polar bears, all going well, cheers fm QF14 Damien and Alex on deck"
"Antarctica behind us absolutely spectacular Great Southern Land next Cheers from Crew QF14"
"Approaching 1350 KM west of Hobart at 39000 FT, the Southern Ocean looks beautiful but cold QF14"
Interestingly Qantas has long operated "flightseeing" services to Antarctica, whereby a plane operates a 12 hour flight to & from Australia, with views of Antarctica. While intriguing, it has never struck me as being particularly worthwhile. I think the passengers on this Buenos Aires to Darwin flight got a much better deal — they got from Point A to Point B, and they got views of Antarctica.
Bottom line
Qantas has operated a one-off flight from Buenos Aires to Darwin, which covered a distance of over 9,100 miles. The coolest part of this flight, though, was that it operated right over Antarctica. How cool for the passengers onboard to get that kind of a view — hopefully everyone was awake for it!